Winter is here and we are celebrating it with our favorite picture books showcasing the magic of snow-filled days! Grab some hot chocolate and enjoy snuggling with a loved one while reading these whimsical winter reads!
*This post contains affiliate links. To read my full disclosure CLICK HERE.
You can also view this collection on BOOKSHOP.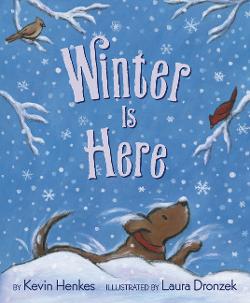 Winter is Here by Kevin Henkes; illustrated by Laura Dronzek, 2018
(Ages 2 and up)
Poignant text paired with engaging illustrations make this the perfect book to introduce winter to preschool age children. Kevin Henkes eloquently describes the changes children will see around them during the transformation from fall to winter. We are in love with this brilliant seasonal series and suggest also reading In the Middle of Fall and When Spring Comes.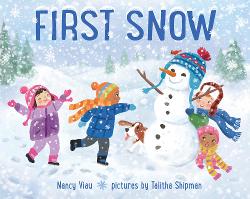 First Snow by Nancy Viau ; pictures by Talitha Shipman, 2018
(Ages 2 and up)
Is there anything better than that first snowfall of the year? First Snow uses flowing rhymes and sweet illustrations to capture the joy of playing in the snow.
Readers will follow along as a group of diverse children run to peek out the window to catch their first glimpse of snow, then bundle up to play outside with friends sledding, building snowmen, and catching snowflakes on their tongues.
This adorable new book is a perfect winter read aloud for young children!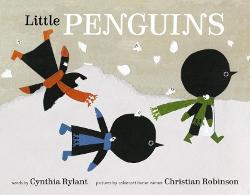 Little Penguins by Cynthia Rylant; illustrated by Christian Robinson, 2016
(Ages 2 and up)
Using simple text and Christian Robinson's signature collage illustrations, this lovely tale of a family of penguins is a perfect read aloud for toddlers. Five little penguins prepare for their first snowfall by putting on different colored scarves, mittens, socks, and boots providing an excellent opportunity to review colors with little ones. I could see this story inspiring several educational activities including matching or sorting mittens.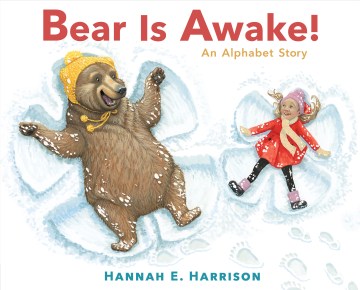 Bear Is Awake!: An Alphabet Story by Hannah E. Harrison, 2019
(Ages 3 and up)
This amusing ABC book cleverly uses each letter of the alphabet to share a comical story of a bear waking up from hibernation and stumbling into a little girl's cabin looking for food. Between the humorous pictures and the rich vocabulary effortlessly woven in, there is a lot to love about this delightful book!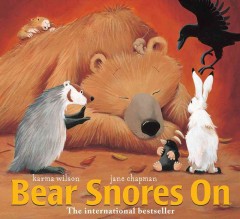 Bear Snores On (Bear series) by Karma Wilson; illustrated by Jane Chapman, 2002
(Ages 3 and up)
This popular book focuses on a group of animals that seek shelter from a winter storm in a hibernating bear's den. As each new animal enters, they become louder and louder until they eventually wake the bear creating a moment of suspense. The sweet ending combined with flowing rhymes and charming illustrations make this a book that begs to be read over and over again.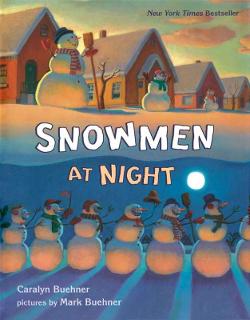 Snowmen At Night by Caralyn Buehner ; illustrated by Mark Buehner, 2002
(Ages 3 and up)
This popular read aloud is a winter must-have. When a boy discovers his snowman slumped and slightly melted, he imagines the exhilarating activities the snowman must have performed with his friends at night to cause his drooping form. The rhyming text and engaging illustrations capturing the snowmen's escapades are irresistible! There is also a short note at the end inviting readers to look for hidden objects in the wintery scenes.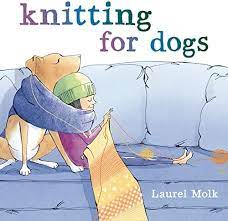 Knitting for Dogs by Laurel Molk
(Ages 4 and up)
With her dog Max at her side, Izzy loves to make things. From birdhouses to catapults, she excels at creating, which is why she thinks learning to knit will be easy. As she makes mistake after mistake, she tells Max, "failure is part of the creative process. We just aren't used to it." Though she perseveres, she never does get that sweater just right. Inspired by Max, however, she comes up with an even better use for her misshapen sweaters.
From the expressive illustrations featuring the loving relationship between a girl and her dog to the lesson in resilience, determination, and out of the box thinking, there is so much to love about this charming new book.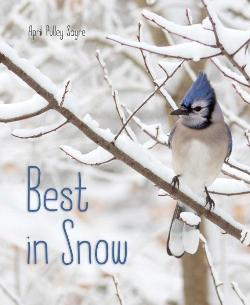 Best in Snow by April Pulley Sayre, 2016
(Ages 3 and up)
Lyrical text and stunning photography perfectly capture the complex cycle of snow. Using only a few words per page, award winning nonfiction writer, April Pulley Sayre, simply describes what happens before, during, and after a snowstorm. This book is gorgeous and informative!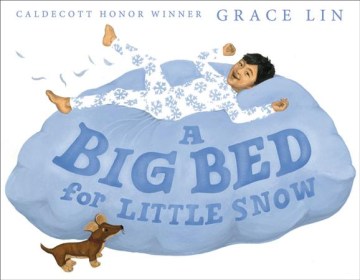 A Big Bed for Little Snow by Grace Lin, 2019
(Ages 3 and up)
I absolutely loved Grace Lin's Caldecott Honor book, A Big Mooncake for Little Star, so I was thrilled to learn she created a companion book, A Big Bed for Little Snow, and it did not disappoint!
Little Snow is excited for his new bed made out of feathers and when Mama isn't looking, he sneaks in a few lively jumps. With each bounce, the bed rips a little until feathers begin to trickle out. Observant readers will notice how his bed resembles a cloud and in a striking scene will delight in watching the feathers fall as snow on rooftops.
Grace Lin masterfully plays with white space and captures the sweetest emotions on her characters' faces. This book is both charming and elegant and sure to be a popular read aloud for a winter-themed storytime or while cuddling up with a loved one during bedtime.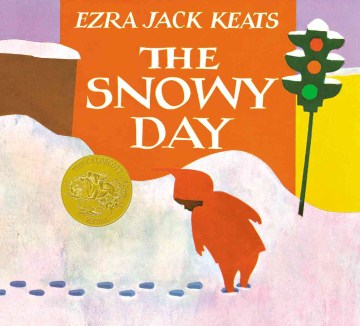 The Snowy Day by Ezra Jack Keats, 1976
(Ages 3 and up)
With its award-winning collage illustrations and engaging story following a boy enjoying the enchantment of a snow-filled day, it is no surprise that this timeless tale has retained its popularity over the decades. It is one that will make both adults and children smile!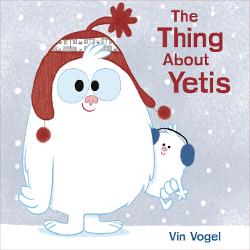 The Thing About Yetis by Vin Vogel, 2015
(Ages 3 and up)
"The thing about yetis is that they love winter." They love sledding, ice skating, and playing in snow, but even yetis sometimes miss the warmth that summer can bring. One adorable little yeti discovers that he can use his imagination to enjoy both seasons. This delightful story captures the joys of winter and summer making it a great read aloud for both seasons. This story is also an effective way to compare and contrast winter and summer.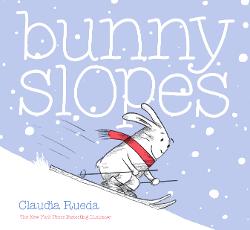 Bunny Slopes by Claudia Rueda, 2016
(Ages 3 and up)
A bunny asks readers to help him ski down the mountain by shaking, tilting, and tapping the book. Each action by the child has a fun result making this an exciting interactive book to read again and again.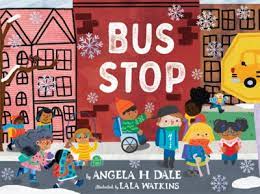 Bus Stop! by Angela H. Dale; illustrated by Lala Watkins, 2022
(Ages 4 and up)
This wonderfully inclusive story gave me all the warm fuzzy feelings reminiscent of the classic SNOWY DAY by Ezra Jack Keats.
It's a new school day and the rhythmic text announces 26 children in alphabetical order as they gather around the bus stop. From Antoine to Mahmoud to Zoey, this diverse group of students is full of personality. The charming illustrations delightfully capture the children's antics as they wait only to find a big surprise in place of the bus.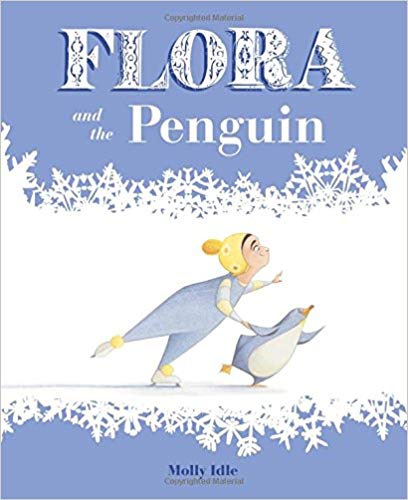 Flora and The Penguin by Molly Idle, 2014
(Ages 3 and up)
Oh how I love Molly Idle's beautiful illustrations that perfectly capture movement! The Caldecott winning illustrator creates another winning wordless story starring a young girl named Flora. Using clever lift the flaps, children will be completely engaged by Flora's silent dance ice skating with a penguin.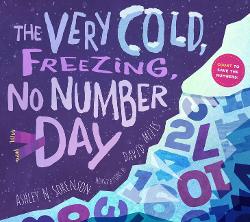 The Very Cold Freezing No-Number Day by Ashley N. Sorenson Illustrated by David Miles (2016)
(Ages 3 and up)
A fun new spin on counting books. Playing on the idea that numbers can become "numb" in freezing weather, they need the readers help to thaw them out by counting them. The fun doesn't stop there. Tracing the numbers warms them up even more. This interactive book helps children celebrate counting numbers up to twenty. While many counting books stop at the number ten, this is a welcome addition to books focusing on numbers.
If Winter Comes, Tell It I'm Not Here by Simona Ciraolo, 2020
(Ages 4 and up)
When a young boy's sister teases him about the approaching cold, dark days of winter, the summer-loving lad grumpily waits for the inevitable. When fall and winter arrive, however, he discovers that each season has its benefits.
I often try to guide my children to find the good in undesirable situations and I love how that message is reinforced in this entertaining and uplifting story.
The Snow Dancer by Addie Boswell; illustrated by Mercé López, 2020
(Ages 4 and up)
There is nothing like the magic of a snow day! Wonderfully descriptive language sprinkled with onomatopoeia follows a young girl as she dances in a pristine snow-covered field. When other children discover the field, they rush in creating glorious mayhem. The lively illustrations beautifully highlight the dancer's elegant movements as well as the spirited children's ruckus.
From taking that first satisfying step into freshly powdered snow to the excitement of a snowball fight, both children and adults will relate to this joyful celebration of winter.
Ten Ways to Hear Snow by Cathy Camper; illustrated by Kenard Pak, 2020
(Ages 4 and up)
After a snowstorm, Lina treks through the snow-covered streets to visit her grandmother. From the crunch of her boots to the scraping of a shovel, playful onomatopoeia draws the reader in as Lina notices several sounds associated with snow. When she arrives at her grandmother's, readers will delight in observing the tenderness in their relationship as they lovingly make a grape leaves recipe together. In a sweet and gratifying ending, the two discover one final way to hear snow.
With beautiful, serene illustrations from Kenard Pak complimenting the heartfelt intergenerational story, this book is a real standout! It is perfect for sharing in a classroom and discussing the use of the five senses to recognize snow or reading while snuggling with a loved one.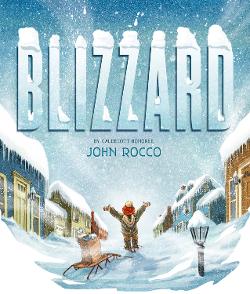 Blizzard by John Rocco, 2014
(Ages 4 and up)
This incredible story inspired by the author's own experiences, makes for an entertaining winter themed read aloud.
When a blizzard hits a town, a young boy is initially excited by the snow, but starts to worry as the days drag on and his housebound family begins to run out of food. Luckily, he has a survival guide that inspires him to carry out a plan to obtain food for his family and neighbors.
John Rocco's snowy illustrations are a delight. The days of the week are cleverly hidden within the pictures adding even more charm to this engaging story. John's own resourcefulness, bravery, and kindness are remarkable. My children and students could not get enough of this standout winter read.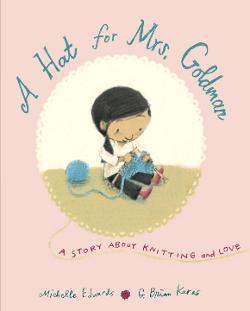 A Hat for Mrs. Goldman: a story about knitting and love by Michelle Edwards; illustrated by G. Brian Kara; published by Schwartz & Wade, 2016
(Ages 5 and up)
This is one of those wonderful books that makes you feel warm and fuzzy on a cold winter day! When Sophia discovers that her neighbor Mrs. Goldman, who has made winter hats for others, does not have one of her own, she takes on the challenge of learning to knit.
The soft color palette and charming illustrations perfectly capture the tone of this delightful story about kindness. Sophia and Mrs. Goldman are lovable characters and serve as wonderful role models. Readers can't help but smile as they follow Sophia on her journey demonstrating determination, perseverance, and compassion. The book concludes with directions on how children can make their own knitted caps hopefully to gift to others. This heartwarming story is perfect to read one-on-one or to a class to promote a conversation about empathy and kindness.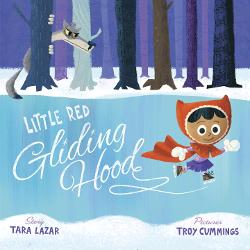 Little Red Gliding Hood by Tara Lazar ; illustrated by Troy Cummings, 2015
(Ages 4 and up)
My children love this entertaining story featuring well known fairytale and nursery rhyme characters. When Little Red Riding Hood partners up with the Big Bad Wolf for an ice skating competition, there are surprising results. This humorous story is filled with lots of fun details making it an excellent winter read aloud.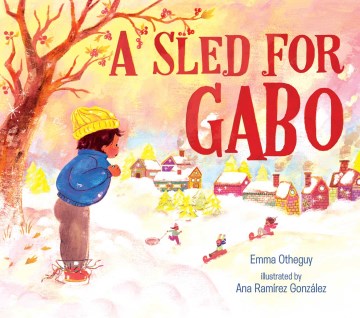 A Sled for Gabo by Emma Otheguy; illustrated by Ana Ramírez González, 2021
With themes of resilience and making a new friend, this tender tale has become a new winter favorite. Sprinkled with Spanish vocabulary and adorned with beautiful, bright illustrations, A Sled for Gabo follows a young boy who creatively overcomes several obstacles to make the most of his snow day. This new winter read is absolutely charming and could not be sweeter.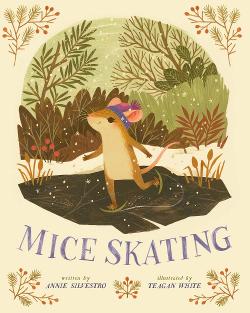 Mice Skating by Annie Silvestro; illustrated by Teagan White, 2017
(Ages 4 and up)
Lucy is a mouse who loves winter. Unfortunately, the other mice do not share Lucy's love for the cold. They prefer to stay bundled up in their holes and nests. When Lucy discovers ice skating, however, she is determined to show the other mice how much fun winter can be.
Our entire family loves this adorable story. It inspired my daughter to want to learn how to ice skate and my son giggled at the "cheesy" puns. I personally enjoyed the beautiful artwork that perfectly complements this sweet winter story. Lucy is caring, thoughtful, and fun-loving. She is a wonderful role model and we hope there will be more stories about this cheerful mouse.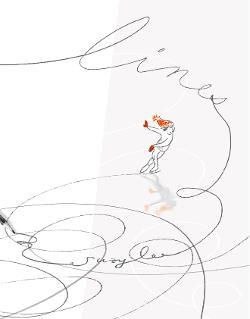 Lines by Suzy Lee, 2017
(Ages 4 and up)
In this lovely wordless book, an unseen artist uses charcoal, pencil, and paper to create a scenic frozen pond. A single ice skater enters the drawing and as she glides across the ice, she leaves traces of lines showing her path. When she jumps and falls, the drawing is crumpled up. When it is unraveled, the lone skater is joined by others gliding past her with huge grins on their faces. One person stops to lift her up, and the scene expands to reveal the pond filled with skaters enjoying a beautiful snowy afternoon.
Even without words, the message that everyone makes mistakes and that it is important to try again comes through clearly. This book is beautiful, meaningful, and a story that my children enjoyed reading night after night.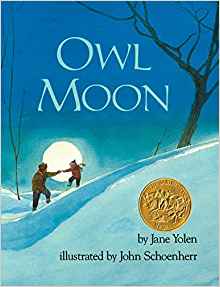 Owl Moon by Jane Yolen ; illustrated by John Schoenherr, 1987
(Ages 5 and up)
You will see this beautiful Caldecott winner on almost every list of winter books because it is a classic that withstands the test of time. Lyrical language tells the story of a father and daughter who go owling late one winter's night. It so eloquently captures a special family moment and the beauty of nature.