I have been blown away by the incredible artwork we have seen in 2018. Each year the Caldecott Medal is awarded to the artist of the most distinguished American picture book for children. With the announcement of this year's winner quickly approaching, I wanted to share a few of my favorite beautifully illustrated picture books. Hopefully one of them or more will earn a medal this year!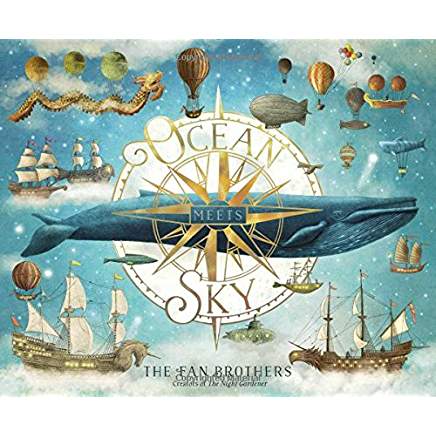 Ocean Meets Sky by the Fan Brothers, 2018
(Ages 4 and up)
With its stunning fantastical illustrations and poignant story about love, loss, and moving on, I expect to see this beautiful book on several best book lists.
This elegantly told story follows Finn who honors the memory of his grandfather by building a boat on what would have been his grandfather's 90th birthday. Finn dreams that the boat will sail him to the mysterious place his grandfather told stories about where ocean meets sky. Readers will not be able to look away from the gorgeous dreamlike illustrations of The Fan Brothers.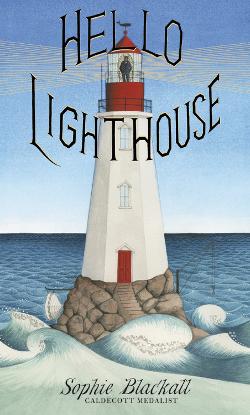 Hello Lighthouse by Sophie Blackall, 2018
(Ages 4 – 10)
I just love the illustrations in this noteworthy new book by Caldecott Medalist, Sophie Blackhall.
Hello Lighthouse transports readers to another time when lighthouses required keepers to faithfully tend to them to ensure the safety of ships passing by. While life inside the lighthouse remains mostly quiet, the illustrations skillfully capture the changing of the skies and sea morphing from blue to black, calm to stormy. All the while, the lighthouse attendant keeps his log and maintains the lighthouse. The exquisite Chinese ink and watercolor pictures perfectly compliment the nostalgic feel of the book. It is just lovely!
⠀⠀⠀⠀⠀⠀⠀⠀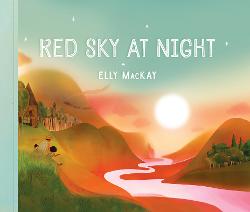 Red Sky At Night by Elly Mackay, 2018

(Ages 4 – 8)
I can't believe I am only now discovering Elly Mackay's incredible artwork! The way that she uses cut paper and ink to create a three-dimensional effect is simply magnificent. In her latest offering, readers will follow a grandfather and his grandchildren on a camping trip highlighted by weather related sayings. An appendix at the end gives additional information about each saying qualifying which adages are true and why.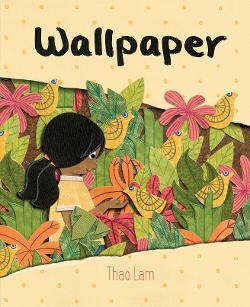 Wallpaper by Thao Lam, 2018
(Ages 4 – 8)
Full of wonder and awe, this striking wordless book is a visual standout.
The story line of a shy child learning to make new friends may be an old concept, but so rarely have I seen it presented in such an innovative and creative way.
When an introverted girl moves to a new house, she discovers a small tear in the wallpaper. Suddenly birds emerge from the hole, revealing layers of wallpaper each part of a magical world. During her mesmerizing journey, the girl discovers the courage to make new friends.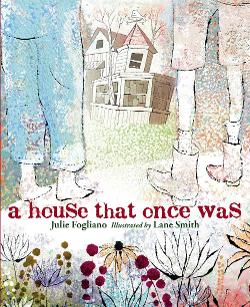 A House That Once Was by Julie Fogliano ; illustrated by Lane Smith, 2018
(Ages 5 and up)
Have you ever closed a book and whispered "Wow" after finishing? That is exactly what my six-year-old and I did after reading A House That Once Was.
Skillfully written lyrical language paired with Lane Smith's charming illustrations tell the story of two children exploring an abandoned house. They pick through the items left behind and imagine who the previous owner could have been.
The poetic text and the detailed illustrations make this hauntingly beautiful book not only an outstanding read aloud, but also a perfect tool for writing workshop. The question of who could have lived in the house and what happened to them could prompt several interesting stories that are just waiting to be told.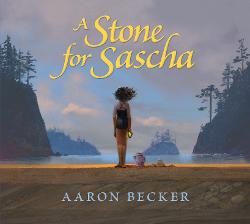 A Stone for Sascha by Aaron Becker, 2018
(Ages 5 and up)
To me a standout picture book is one that makes you feel, think, and leaves you in awe. A Stone for Sascha accomplishes all these things. This tender story initially focuses on a young girl who has recently lost her dog. Soon after, her family embarks on a vacation where she is seen peering at rocks at the shore of a lake.
Suddenly readers are transported back in time to witness a meteor striking the Earth during the age of dinosaurs. Striking illustrations visually guide readers through eras as the stone travels the world taking on many different forms and encountering a variety of people until it is finally discovered by the girl.
Full disclosure, the first time I read this book with my five-year-old son, I was confused by the story line. As we turned the pages, however, we figured out the plot and had fun inserting our own thoughts and stories on the wordless pages. As soon as we closed the book, my son asked to read it again.
Aaron Becker first wowed me with his Journey trilogy and I continue to be impressed with his latest awe-inspiring work!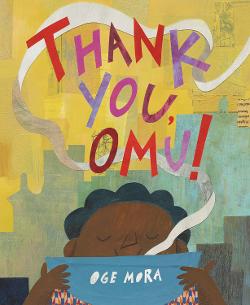 Thank You, Omu! by Oge Mora, 2018
(Ages 4 – 8)
Not only is Thank You, Omu! a heartwarming story about generosity, community, and kindness, the artwork is spectacular! Gorgeous collages created with acrylic paint, china markers, pastels, patterned paper, and old book clippings adorn this tender tale about a woman who graciously shares her delicious stew with friends and strangers. This is one of those books that will touch your heart long after closing the pages.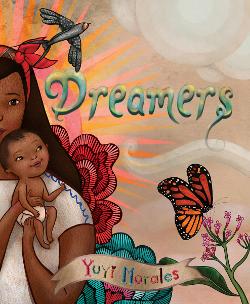 Dreamers by Yuyi Morales, 2018
(Ages 5 and up)
Filled with stunning illustrations and sparse text, Yuyi Morales creates both a captivating immigration story and a love letter to libraries and books.
The evocative dreamlike illustrations expertly weave in Mexican symbols highlighting the excitement and fear Morales felt as she acclimated to a new culture. The spreads of her and her son discovering the power of books are simply breathtaking. Through books, they "learn to speak, to write, and to make our voices heard."
The term "dreamers" does not refer to undocumented immigrants born in America, but to the hopes and dreams that all immigrants have when moving to a new country.
The book is enhanced by an author's note in the back giving more detail to Morale's immigration and a list of books that inspire her.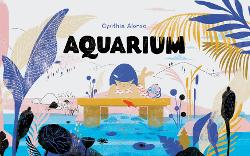 Aquarium by Cynthia Alonso, 2018
(Ages 3 – 8)
Aquarium uses beguiling illustrations to tell the story of a young girl who dreams of swimming with the fish in a nearby river.
After capturing a little orange fish, she attempts to use a myriad of different containers to create a happy environment for her new friend. When the fish jumps out of its new pool, however, she realizes it belongs in its natural habitat. Putting her own happiness aside, the girl returns the fish to its home creating a bittersweet, but gratifying ending.
This poignant wordless wonder touches on imagination, exploration, innovation, empathy, and letting go. This is a can't miss book that should be on every summer reading list.
⠀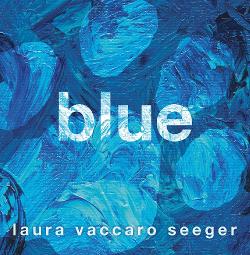 Blue by Laura Vaccaro Seeger, 2018
(Ages 4 and up)
With its elegant illustrations and teasing die-cuts, Laura Vaccaro Seeger's Caldecott Honor book, Green, was one of my favorites to teach during my unit celebrating award winners. I was thrilled when I found out there would be a companion book and it did not disappoint.
Blue not only shares beautiful illustrations highlighting shades of the color blue, it also uses simple descriptive language to tell the love story between a boy and his dog. This emotionally stirring book is a standout!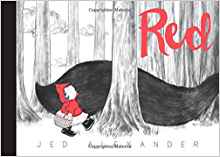 Red by Jed Alexander, 2018
(Ages 3 – 8)
There are many Little Red Riding Hood retellings, but this wordless wonder is definitely unique.
Little Red appears bold and bright against a black and white forest containing an enormous wolf. The detail in the illustrations is impressive and the dramatic facial expressions will have children begging to narrate the wordless story.
While the wolf is slyly conversing with Red, other forest animals are seen carrying party supplies to an unknown destination allowing children to predict the surprise ending. Once the ending is revealed, children will want to read the book again with a different perspective!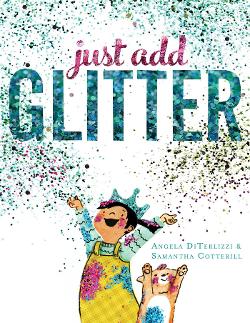 Just Add Glitter
by Angela DiTerlizzi ; illustrated by Samantha Cotterill, 2018
My kids cannot keep their hands off this exuberant celebration of glitter!
⠀⠀⠀⠀⠀⠀⠀⠀⠀
When a little girl receives a delivery containing glitter on a rainy day, she experiments by adding it to various items around her house. The flowing rhymes and colorful illustrations make this a natural read aloud, but the added bonus of being able to feel the glitter on the pages also makes this perfect for sharing one-on-one.
⠀⠀⠀⠀⠀⠀⠀⠀⠀
On a side note, I think I may just be Samantha Cotterill's number one fan. I am absolutely smitten with her incredible 3-D illustrations. They are so unique and creative and, best of all, they bring stories to life in a wonderful new way.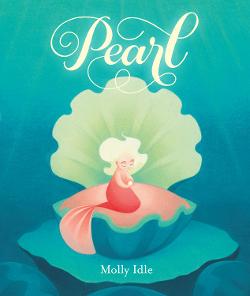 Pearl by Molly Idle, 2018
(Ages 4 – 8)
I have long been a fan of Molly Idle's graceful illustrations that expertly capture movement, so I was thrilled when she started posting sneak peeks of her new book on Instagram. I finally got a hold of Pearl , and was immediately drawn into this enchanting story.
Pearl introduces readers to an exquisite undersea world filled with mermaids. Each has their own job and Pearl is eager to learn hers. While she is initially disappointed in the task she is assigned, she soon discovers that sometimes the smallest acts can make the biggest differences.
This is the perfect gift for a mermaid lover or anyone who enjoys a mesmerizing story.