These brand-new winter books are SNOW good! With clever storylines that will amuse, inspire, and educate readers paired with skillfully illustrated pictures that capture the beauty of the winter season, you are not going to want to miss these gems!
*This post contains affiliate links.
Discover more of my favorite winter books at my BOOKSHOP STOREFRONT.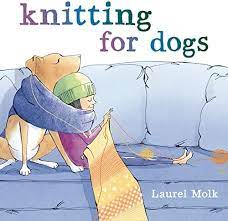 Knitting for Dogs by Laurel Molk
(Ages 4 and up)
With her dog Max at her side, Izzy loves to make things. From birdhouses to catapults, she excels at creating, which is why she thinks learning to knit will be easy. As she makes mistake after mistake, she tells Max, "failure is part of the creative process. We just aren't used to it." Though she perseveres, she never does get that sweater just right. Inspired by Max, however, she comes up with an even better use for her misshapen sweaters.
From the expressive illustrations featuring the loving relationship between a girl and her dog to the lesson in resilience, determination, and out of the box thinking, there is so much to love about this charming new book.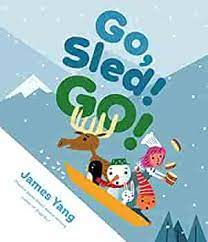 Go, Sled, Go by James Yan
(Ages 3 and up)
As a boy sleds down a mountain, he unexpectedly picks up several comical characters in this humorous story! Similar to his Theodor-Seuss Geisel Awarding-winning book, Stop! Bot!, James Yang uses eye-catching illustrations and easy-to-read text to create another winning story. With its minimal words and abundance of punctuation, this is a good choice for emergent readers to practice their fluency.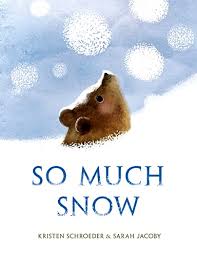 So Much Snow by Kristen Schroeder; illustrated by Sarah Jacoby
(Ages 3 and up)
This gorgeous tale weaves in days of the week, rhyming, and seasons making it a must-have for preschools and kindergarten classrooms! On Monday it begins to snow and with more and more snow coming each day, a group of forest creatures are left wondering how deep it will get. As the sun peaks out the following Monday, the snow begins to melt and the forest creatures rejoice in springtime-like weather only to be surprised with the fickleness of the seasons. With its charming storyline paired with whimsical text and stunning illustrations, this one is a real delight! This is also a perfect book to pair with an adding and subtracting activity demonstrating the growing and diminishing snow.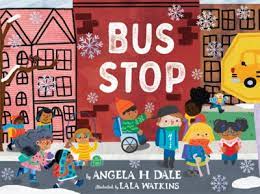 Bus Stop! by Angela H. Dale; illustrated by Lala Watkins, 2022
This wonderfully inclusive story gave me all the warm fuzzy feelings reminiscent of the classic The Snowy Day by Ezra Jack Keats.
It's a new school day and the rhythmic text announces 26 children in alphabetical order as they gather around the bus stop. From Antoine to Mahmoud to Zoey, this diverse group of students is full of personality. The charming illustrations delightfully capture the children's antics as they wait only to find a big surprise in place of the bus.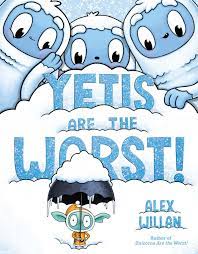 Yetis Are the Worst by Alex Willan
(Ages 4 and up)
Intent on dispelling the belief that yetis are mysterious, Gilbert the Goblin journeys into the frigid mountains to photograph one. Each glance at a potential yeti, however, results in a comical look alike. Readers, on the other hand, will gleefully spot curious yetis intrigued by Gilbert's quest.
From its glittery cover to the funny text and illustrations, there is a lot to love about this delightful winter read!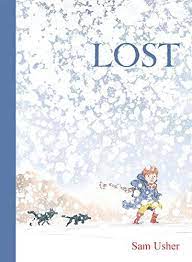 Lost by Sam Usher
(Ages 4 and up)
While a boy and his grandfather run errands to assemble a sled, they notice someone on their street has lost their dog, Loopy. As they search, they become lost only to be saved by Loopy and his new friends! Observant readers will excitedly notice Loopy following the pair throughout the book. With elements of humor and whimsy, this sweet intergenerational story is a delight!
I also highly recommend checking out the other books in this imaginative series.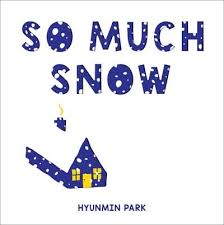 So Much Snow by Hyunmin Park
(Ages 4 and up)
With pops of color against a white background, this mostly wordless book is a real standout in visual storytelling. The playful tale follows two kids who wake to discover a magical world of snow outside their door. This one is perfect for inviting little ones to make up their own story as they follow the dazzling illustrations.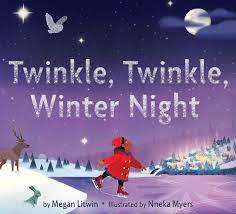 Twinkle, Twinkle, Winter Night by Megan Litwin; illustrated by Nneka Myers
(Ages 3 and up)
Using the same rhyming cadence as Twinkle, Twinkle, Little Star, this lyrical bedtime story captures the beauty of the winter season. Though the illustrations feature several snowy scenes, there is a warmth and coziness to the pictures that gives the story a comforting tone.
From a glowing moon and stars to the seasonal lights adorning homes, children are reassured that there is plenty of light even in our darkest season.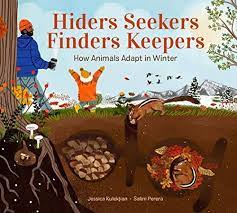 Hiders Seekers Finders Keepers: How Animals Adapt in Winter by Jessica Kulekjian; illustrated by Salini Perera
(Ages 4 and up)
From hibernation to migration, readers will learn how several different types of animals adapt to winter in this engaging book. Concise text accompanied by breakout boxes with additional facts makes this a good choice to read aloud or enjoy one-on-one. My kids especially liked the guide in the back featuring different animals' tracks in the snow.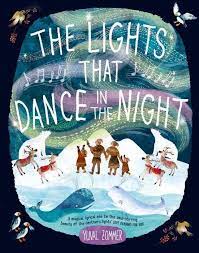 The Lights That Dance in the Night by Yuval Zommer, 2021
(Ages 3 and up)
Prepare to be enchanted by the luminous illustrations highlighting the Northern Lights as they bring joy to the inhabitants of the Arctic.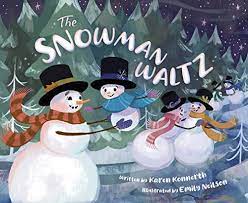 The Snowman Waltz by Karen Konnerth; illustrated by Emily Neilson
(Ages 3 and up
When the snowmen's graceful waltz is interrupted by a colony of marching penguins, the two groups learn to collaborate on a new dance routine in this whimsical winter read aloud.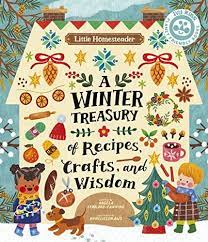 A Winter Treasury of Recipes, Crafts, and Wisdom by Angela Ferraro-Fanning; illustrated by Annelies Draws
(Ages 4 and up)
This charming book is full of appealing recipes and crafts that can help fill those long winter days! From tasting different hot chocolates to making bird feeders and evergreen paintbrushes, there are a wide range of ideas to try out.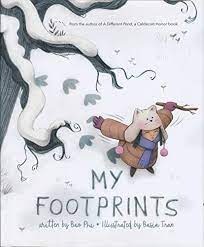 My Footprints by Bao Phi; illustrated by Basia Tran
(Ages 5 and up)
On her way home, Thuy makes footprints in the snow representing a variety of animals. Once home, Thuy shares with her two moms how she is being teased at school and together they pretend to be the biggest, strongest animals they can imagine. Drawing upon the loving support of her family and her cultural heritage, Thuy creates an imaginative creature that helps give her strength and self-confidence.
You might also like: