Each year the Caldecott Medal is awarded to the artist of the most distinguished American picture book for children. This year's winners are simply spectacular! Many of them made it on our favorite books of 2018 list for their outstanding artwork and exquisite storytelling. If you haven't read them yet, I highly recommend running to your library and checking them out!
*This post contains affiliate links. To read my full disclosure CLICK HERE.
The Caldecott Medal goes to: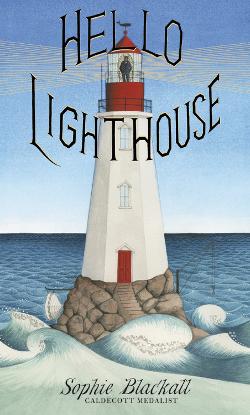 Hello Lighthouse by Sophie Blackall, 2018
(Ages 4 – 10)
Sophie Blackall won her first Caldecott Medal in 2016 for the beautiful Finding Winnie and has earned her second win this year with the magnificent Hello Lighthouse.
This magical book transports readers to another time when lighthouses required keepers to faithfully tend to them to ensure the safety of ships passing by. While life inside the lighthouse remains mostly quiet, the illustrations skillfully capture the changing of the skies and sea morphing from blue to black, calm to stormy. All the while, the lighthouse attendant keeps his log and maintains the lighthouse. The exquisite Chinese ink and watercolor pictures perfectly compliment the nostalgic feel of the book. It is just lovely!
The Caldecott Honor Books are: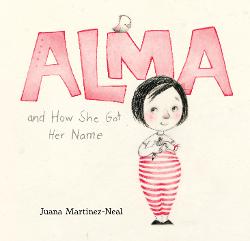 Alma and How She Got Her Name by Juana Martinez-Neal, 2018
(Ages 4 – 8)
Alma Sofia Esperanza Jose Pura Candela thinks her name is too long until she learns about all the incredible family members she was named after. She discovers that each ancestor is a part of her and now it is time for her to make her story with her own unique name, Alma.
The story alone makes this a standout picture book, but the small details Juana Martinez-Neal breezily infuses into the book makes this tender story shine even brighter. Set against a cream background, Alma's family members are seen in soft shades of blue and grey while Alma's uniqueness is represented in a lovely pink hue. Her long name appears on the second page in childish handwriting with the last name taped on because it doesn't quite fit. The book ends, however, with her name beautifully presented in a flourish of different fonts showing the pride Alma has with her newly realized identity. This book is a beautiful tribute to family and individuality.
(Ages 3 – 6)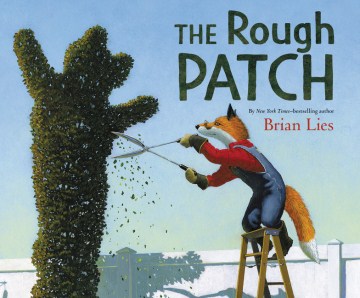 The Rough Patch by Brian Lies, 2018
(Ages 6 and up)
This tender book beautifully captures the heart wrenching loss of losing a pet and the hope of loving again in the future.
Evan and his dog did everything together, but their favorite activity was working in the garden. When his dog passes away, Evan turns bitter and angry. Soon he welcomes the weeds that have started to grow in his desolate garden. When a giant pumpkin unexpectantly appears, Evan slowly begins to feel excitement again. He enters his pumpkin in the state fair where he wins an unforeseen prize that gives him the opportunity to move on.
The death of a beloved pet is difficult for anyone to experience especially a child, but books as poignant as this gorgeous offering can help better understand the mourning process.
*This post contains affiliate links and may include items that I received at no cost in exchange for an honest review. All thoughts and opinions are my own. To read my full disclosure CLICK HERE.