It has been a cold winter here in New Jersey, but luckily we have ten fantastic new snow-themed stories to snuggle up with in front of our warm fire! Happy reading!
*This post contains affiliate links. To read my full disclosure CLICK HERE.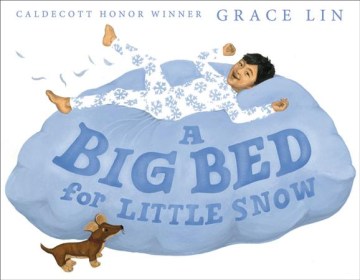 A Big Bed for Little Snow by Grace Lin, 2019
(Ages 3 and up)
I absolutely loved Grace Lin's Caldecott Honor book, A Big Mooncake for Little Star, so I was thrilled to learn she created a companion book, A Big Bed for Little Snow, and it did not disappoint!
Little Snow is excited for his new bed made out of feathers and when Mama isn't looking, he sneaks in a few lively jumps. With each bounce, the bed rips a little until feathers begin to trickle out. Observant readers will notice how his bed resembles a cloud and in a striking scene will delight in watching the feathers fall as snow on rooftops.
Grace Lin masterfully plays with white space and captures the sweetest emotions on her characters' faces. This book is both charming and elegant and sure to be a popular read aloud for a winter-themed storytime or while cuddling up with a loved one during bedtime.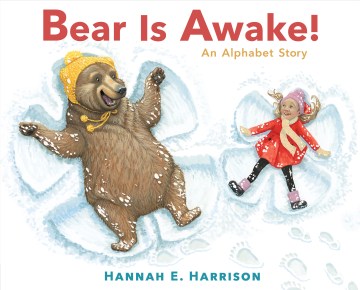 Bear Is Awake!: An Alphabet Story by Hannah E. Harrison, 2019
(Ages 2 – 6)
This amusing ABC book cleverly uses each letter of the alphabet to share a comical story of a bear waking up from hibernation and stumbling into a little girl's cabin looking for food. Between the humorous pictures and the rich vocabulary effortlessly woven in, there is a lot to love about this delightful book! This is definitely one of my absolute favorite new winter and alphabet-themed books!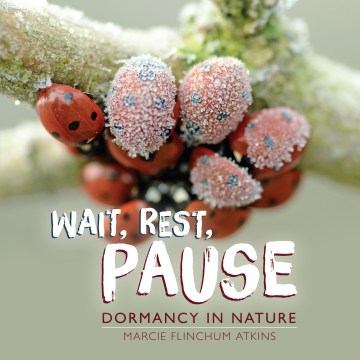 Wait, Rest, Pause: Dormancy in Nature by Marcie Flinchum Atkins, 2020
(Ages 3 – 6)
Wait, Rest, Pause uses stunning photographs and simple text to teach the complex concept of dormancy in a child-friendly way. Captivating vocabulary skillfully describes various ways plants, animals, and insects are dormant in the winter and more active in the warmer weather. This attractive and informative book would be a perfect introduction to a preschool science unit studying hibernation or the seasons. Helpful backmatter provides additional information on different forms of dormancy.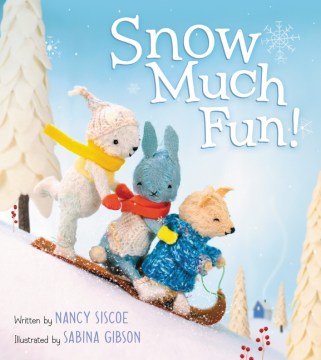 Snow Much Fun! by Nancy Siscoe; illustrated by Sabina Gibson, 2019
(Ages 3 and up)
Adorable illustrations featuring photographed handmade props and rhyming text share the story of three friends enjoying a snow-filled winter. Willow is a bit apprehensive at first, and while she doesn't love all of the activities such as sledding and ice skating, she relishes in the coziness of baking and drinking hot coco inside. While the three friends may like different activities, they each try new things and even discover new hobbies. This tale of friendship is absolutely charming and an excellent winter-themed read aloud.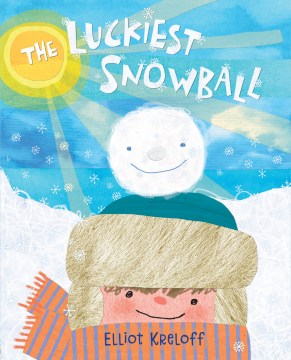 The Luckiest Snowball by Elliot Kreloff, 2019
(Ages 3 – 6)
When Izzy creates a snowball, he discovers it is no ordinary ball of packed snow; it can talk! The two become fast friends and Izzy stores the snowball in his freezer taking him out for short periods of time to enjoy a little bit of each season. This colorful story takes readers on an eye-catching tour of winter, spring, summer, and fall making it an excellent read aloud choice for discussing seasons with children.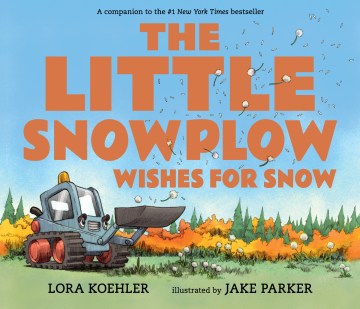 The Little Snowplow Wishes for Snow by Lora Koehler; illustrated by Jake Parker, 2019
(Ages 3 – 8)
The little snowplow enjoys working with his crew all year long, but he especially loves plowing snow. With each dandelion, shooting star, and four-leaf clover he finds, he wishes for snowfall. After an unusually mild winter, he fears there will be no snow at all this year. When his birthday arrives in March, he holds out hope for a big snowstorm and is rewarded with a day of fun with his friends. This is a cute read that many snow-loving children will relate to.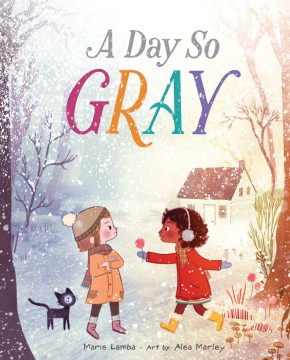 A Day So Gray by Marie Lamba; illustrated by Alea Marley, 2019
(Ages 4 and up)
This outstanding story teaches children about perception. While a snow-filled day may initially appear to be bleak, upon closer inspection, one can find hints of beautiful colors hiding in nature. I just love the message that with a positive attitude, the world will always appear more colorful and bright!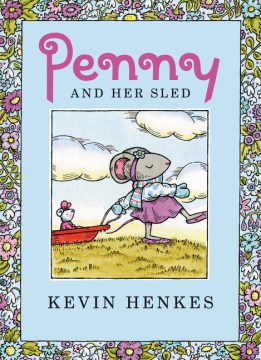 Penny and Her Sled by Kevin Henkes, 2019
(Ages 4 and up)
I adore this series from Kevin Henkes and was thrilled to find the newest installment. Penny has a new red sled and is anxiously awaiting snow. Despite her parents assurances that it will snow soon, she goes the entire winter without any flurries. She creatively finds ways to use her sled, however, and discovers it makes a fantastic bed and magic carpet for her dolls. Though saddened by the lack of snowfall this year, she finds that spring has something worth waiting for.
With messages of resourcefulness and dealing with disappointment, this beginning chapter book is an outstanding choice for new readers to enjoy independently or as a read aloud.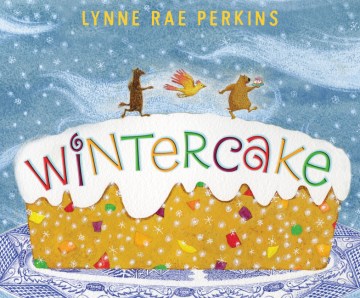 Wintercake by Lynne Rae Perkins, 2019
(Ages 5 and up)
When Thomas' wintercake goes missing, his friend, Lucy, mistakenly believes it has been stolen by a stranger. When the cake is returned, however, Lucy realizes her error and she and Thomas create another wintercake to bring to their new friend. This sweet story warns children not to judge by appearances or jump to conclusions while also demonstrating the value in making amends. Due to the longer text, this is a tale that will most likely be enjoyed more one-on-one.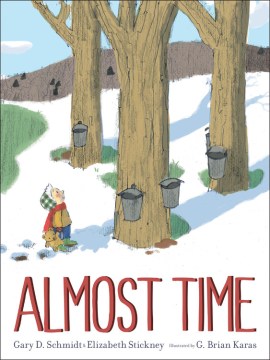 Almost Time by Gary Schmidt; illustrated by Brian Karas, 2020
(Ages 5 and up)
This tender story follows a father and son as they wait for warmer weather to gather sap from the trees to make maple syrup. While the boy is patiently waiting, he discovers a loose tooth and looks forward to both the syrup and his tooth falling out. This quiet story beautifully captures family traditions and a lesson in patience.
Don't miss our other favorite books on winter: