With so many beautifully illustrated books this year, I do not envy the Caldecott Committee who is charged with awarding the artist with the most distinguished American picture book for children. In anticipation of the Caldecott Medal being presented later this month, I wanted to share a few of my favorite exquisitely illustrated picture books from 2019. Hopefully one of them or more will earn a medal this year!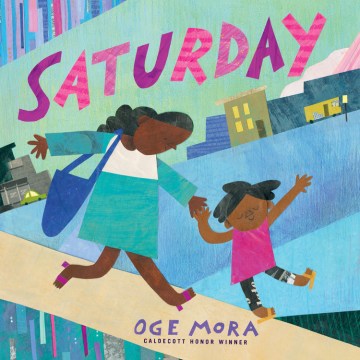 Saturday by Oge Mora
(Ages 4 – 8)
Oge Mora has already won a Caldecott Honor for her outstanding picture book, Thank You Omu, and I believe she may be in the running for another! Saturday is filled with gorgeous collage-style illustrations and a heartwarming storyline.
Ava's mother works hard all week and Saturday is the one day they have to spend together. This Saturday, Ava and her mom are looking forward to their typical weekend routine, but are met with difficulties at every turn. With each mishap, Ava's mother reassures her that the day will still be special. When Ava's mother realizes that she has forgotten the tickets to a puppet show, however, she is the one who melts down. Ava in return gathers the strength to cheer her mom up and they return home to have one last adventure of the day.
With stunning artwork and themes of family and resilience, there is so much to love about this phenomenal story!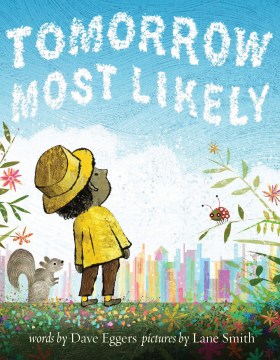 Tomorrow Most Likely by Dave Eggers; illustrated by Lane Smith
(Ages 4 – 8)
Although life can sometimes seem repetitive, you never know when something unexpected is right around the corner. This is the theme of Tomorrow Most Likely, a quirky story that reminds children to be on the lookout for new and unpredictable adventures.
The artwork of award-winning illustrator, Lane Smith, particularly excels. The vibrant, whimsical illustrations created with oil paint, paper collage, and pen and ink are nicely paired with the playful tone of the book.
The understanding that anything can happen makes this book a perfect writing prompt for students to create their own stories on the realistic or fictional events that might occur in the future.
(Ages 4 and up)
With his bold, playful collages, Christian Robinson is no stranger to praise. This award-winning illustrator has created an incredible wordless picture book that is full of wonder and whimsy. Another stars a young girl who journeys into a mysterious world that is similar to her own, but with slight differences. Robinson's adept placement of pops of color against white backgrounds masterfully draw the eye in to this innovative story. It is no wonder it earned a place on the New York Times Best Illustrated Books list.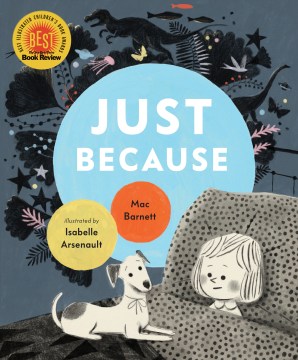 Just Because by Mac Barnett; illustrated by Isabelle Arsenault
(Ages 4 – 8)
Striking, imaginative illustrations adorn the pages of this creative bedtime story. When a father attempts to say good-night to his daughter, she lulls him back into her bed with an array of questions. Each of his answers is more outlandish than the next and brought to life with intricate, fantastical artwork. The father and daughter appear in a retro style creating a charming contrast to the fanciful conceptions.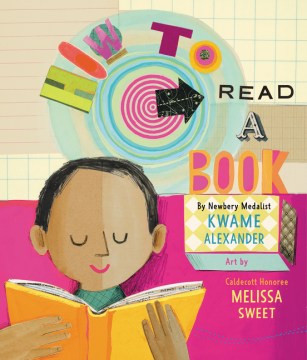 How to Read a Book by Kwame Alexander; illustrated by Melissa Sweet
(Ages 5 and up)
Melissa Sweet's breathtaking artwork integrates pages from the beloved children's book Bambi and combines it with neon colored paint to demonstrate how exhilarating it can feel to read. These outstanding illustrations perfectly compliment Kwame Alexander's lyrical text that expertly captures the magic of reading.⠀⠀⠀⠀⠀⠀⠀
Honestly, I want to frame almost every page of this book and hang it in my room!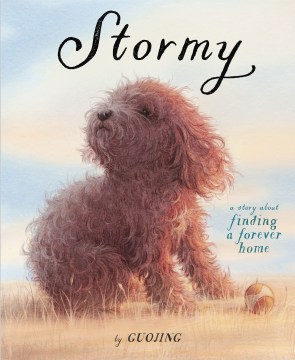 Stormy by Guojing
(Ages 4 and up)
Using only beautifully detailed illustrations, Stormy shares the tender story of a stray dog finding a home. Scared and alone in a park, a small pup is gently approached by a caring woman. While the dog is hesitant to come too near the stranger, she patiently returns day after day trying to gain the dog's trust. During a big storm, the two find an emotional connection and a new friendship is forged.
Guojing's skillful storytelling through evocative, dramatic illustrations is nothing short of remarkable. I dare you to read this phenomenal book and not fall in love with Stormy.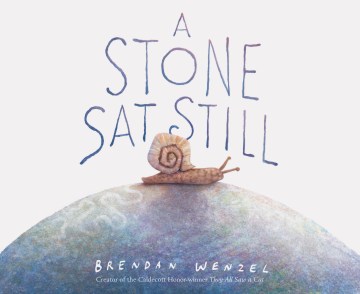 A Stone Sat Still by Brendan Wenzel
(Ages 5 and up)
I was thrilled when They All Saw a Cat by Brendan Wenzel earned a Caldecott Honor in 2016, and I have high hopes that A Stone Sat Still could be another award winner. This thought-provoking book looks at a simple stone from different perspectives throughout time. The rhyming text is expertly paired with Wenzel's signature playful mixed-media illustrations that display a multitude of creatures that explore the stone over the decades. This book brilliantly captures the beauty of a moment and the phenomenon of environmental changes over time.
The Fisherman and the Whale by Jessica Lanan
(Ages 5 and up)
This wordless wonder uses striking watercolor and gouache illustrations to tell the dramatic story of a fisherman and a son who save a whale who is tangled in fishing line. The stirring pictures cleverly capture the emotions of the characters and the beauty of the sea, and best of all, take readers on an emotional journey experiencing empathy, fear, and ultimately joy. I highly recommend this rousing read!
(Ages 5 and up)
Lovely lyrical language and inventive illustrations help children better understand their emotions in this superb book.
The whimsical illustrations that play with the combination of black, greys, whites, and yellows brilliantly reflect the poetic language and the powerful ending reminding children that they are in charge of their emotions could not be better.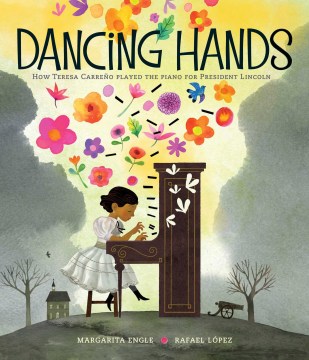 Dancing Hands: How Teresa Carreño Played the Piano for President Lincoln by Margarita Engle; illustrated by Rafael Lopez
(Ages 5 and up)
I LOVE sharing picture books that teach children about history and I especially love when they feature children doing amazing things.
Teresa Carreño was a piano prodigy whose magnificent music lifted people's spirits during the tumultuous time of the Civil War. Through hard work and perseverance, she mastered her talent at a young age and was able to comfort President Lincoln while playing for his family at the White House.
Colorful illustrations displaying flowers and birds expertly demonstrate the transformative power of music while the muted pictures express the difficulty of her immigration and the misery of the Civil War. This book is both inspiring and beautiful!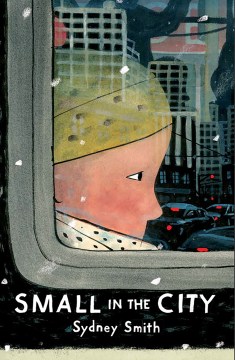 Small in the City by Sydney Smith
(Ages 5 and up)
This gentle tale of a boy searching for his lost cat uses solemn text to offer advice for the pet to navigate the big city. It's the illustrations, however, that really connect the reader with the emotional journey the boy is on. Using ink, watercolor, and gouache, the illustrations skillfully portray the perilous environment and with a touching scene of the boy in the comforting arms of his mother followed by an illustration of footprints in the snow, readers are reassured that the cat will be alright wherever it is.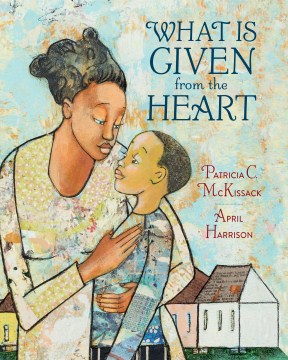 What is Given From the Heart by Patricia C. McKissack ; illustrated by April Harrison
(Ages 5 and up)
This poignant story paired with breathtaking illustrations exquisitely conveys the messages of empathy and kindness and acts as a true celebration of faith, hope, and community.
Despite all that James Otis has lost in his short life, he is full of compassion and selflessly creates a gift for a family who has lost all of their possessions in a fire. The textured folk-art style illustrations created with mixed media including collage, acrylic paints, and found objects evoke strong emotions connecting readers with the feelings of loss, gratitude, and joy.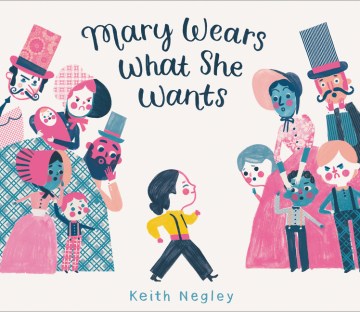 Mary Wears What She Wants by Keith Negley
(Ages 5 and up)
Our family loved learning about a young Mary Walker who shocked 19th century society by trading in her uncomfortable dress for a pair of pants. I particularly admired the way Negley played with neon colors and various patterns. His unique artistic style and the clever details included under the dust jacket, on the title page, and in the end papers earned him a spot on my list for this year's best illustrated books.
⠀⠀⠀⠀⠀⠀⠀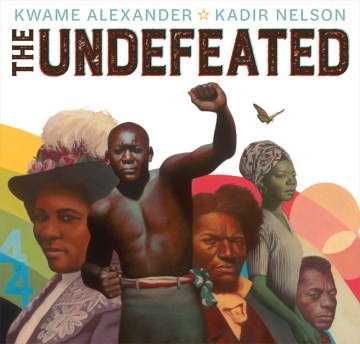 The Undefeated by Kwame Alexander; illustrated by Kadir Nelson
(Ages 6 and up)
I have been a long-time fan of Kadir Nelson and his incredible art and his most recent book, The Undefeated ,is truly exceptional. His stunning depictions of historic African Americans and events shine and are perfectly paired with Kwame Alexander's moving poem. This powerful book is not to be missed!