I read (and listened to) 61 books in 2019. My favorites included suspenseful thrillers that kept me on the edge of my seat, captivating realistic fictions with powerful characters, transfixing historical fictions with intriguing glimpses into familiar time periods, and a nonfiction account of a women's musings on therapy and the ups and downs of life.
It was a fantastic year for books and I'm thrilled to share my top eleven (I just couldn't narrow it down to ten). See any favorites on the list?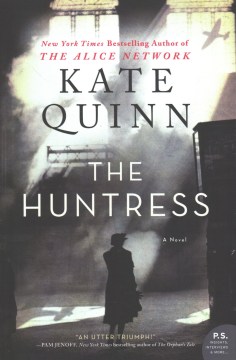 The Huntress by Kate Quinn
Told through multiple points of view, this phenomenal historical fiction shares the story of a fearless female bomber pilot, a haunted British war correspondent, an aspiring photographer, and a Nazi hiding in plain sight. Readers can't help but be drawn into this riveting story with highly developed characters.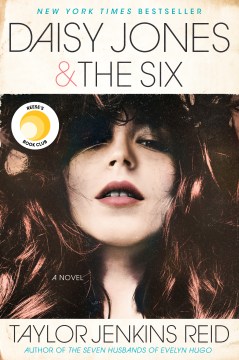 Daisy Jones and the Six by Taylor Jenkins Reid
Even though this is a fictional story about the rise of an iconic rock band, the documentary style of writing featuring interviews with band members makes it feel as though the characters are real. Music fan or not, the gritty story celebrating sex, drugs, and rock and roll in the 1970's, is not to be missed.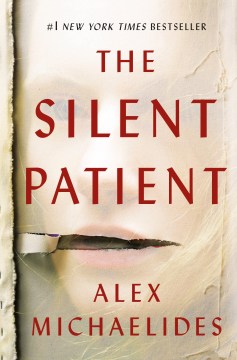 The Silent Patient by Alex Michaelides
This shocking psychological thriller will leave readers on the edge of their seats. Alicia Berenson is a famous painter who has the perfect life until she mysteriously shoots her husband five times and then refuses to speak. Alicia now spends her days quietly locked away in a psychiatric ward in London until a young therapist becomes obsessed with finding out the truth behind her silence. Fans of suspenseful novels will love this gripping story!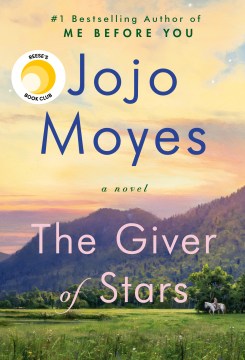 The Giver of Stars by Jojo Moyes
Jojo Moyes skillfully shares an enthralling tale about friendship, love, and literature in her newest best-seller. When Alice, a young English aristocrat, is whisked away to the wilderness of Kentucky in a whirlwind romance, her life unfolds in surprising ways. Unhappy with her marriage, she joins a group of pack horse librarians and in doing so, unconsciously sets upon a journey of self-discovery with extraordinary results.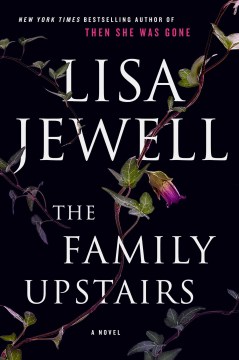 The Family Upstairs by Lisa Jewell
Lisa Jewell is well known for her captivating writing style and sinister stories and I think this dark and twisty tale is her best book to date. When Libby Jones turns twenty-five, she receives notification that she has inherited a house from her birth parents. She is shocked to learn the sordid past of the house and the disturbing details of her parents' death. Desperate to learn more about her family, she begins unraveling the mystery of what really happened.
Told through multiple narrators, readers gain interesting points of view of the story from both the past and the present. Though the story of the family's demise is heartbreaking, it is also compelling and I couldn't put this one down. The stunning ending was particularly satisfying and haunting.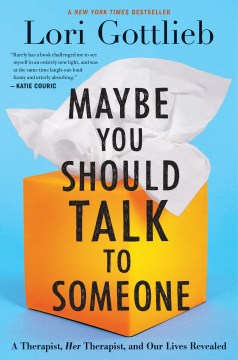 Maybe You Should Talk to Someone: A Therapist, HER Therapist, and Our Lives Revealed by Lori Gottlieb
Lori Gottlieb is a psychotherapist who writes about her relationship with her clients, her experience with her own therapist, and the ups and downs of life. This outstanding nonfiction book is both thought provoking and entertaining.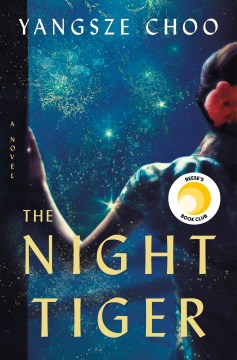 The Night Tiger by Yangsze Choo
With an enchanting writing style, memorable characters, and a mysterious storyline driven by the forces of destiny, it's difficult not to be charmed by this fantastical novel. I listened to the audio version, narrated by the author, who breathes life into the characters she has so eloquently written about, transporting listeners to 1930's China where superstitions and forbidden love abound.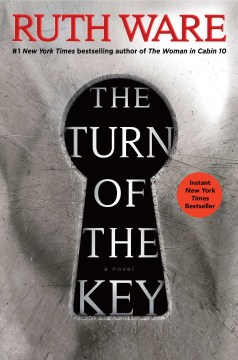 The Turn of the Key by Ruth Ware
This modern homage to The Turn of The Screw by Henry James kept me guessing at every chapter. When Rowan Caine takes a job as a nanny in a gorgeous, "smart house", in the Scottish countryside, she has no way of knowing the horrific events that will occur mere weeks into the job. Part ghost story, party mystery, this is an exhilarating tale with a spellbinding ending.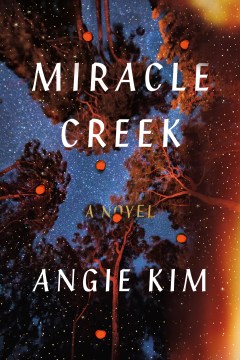 Miracle Creek by Kim Angie
The subject matter of this courtroom drama is quite heavy, but it is filled with powerful characters who stay with you long after finishing the book. During the trial of a mother who is accused of killing her child and a friend in an explosion at a treatment center for autistic children, readers are introduced to a wide array of characters that harbor secrets. As the truth begins to come to light, characters must make life-changing decisions to discover what really happened that tragic day.
The audio version also has a fascinating interview with the author that gives interesting insight into the events that occur in the book.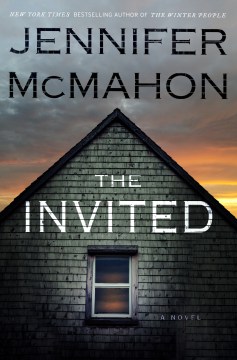 The Invited by Jennifer McMahon
When a couple accidentally purchases a creepy piece of property with an infamous history, they unwittingly build a haunted house. This unique story is brimming with spookiness and local legend making it an excellent twist on a modern-day haunted house story.