I explored a wide variety of genres this month and found some really thought-provoking and entertaining stories. I've listed my five favorites below. Enjoy and happy reading!
*This post contains affiliate links. To read my full disclosure CLICK HERE.
LOVED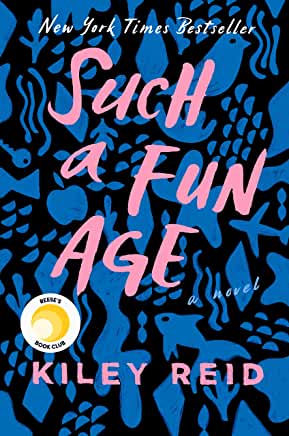 Such a Fun Age by Kiley Reid, 2019
This audiobook had me completely captivated and I did not want to stop listening!
Alix Chamberlain is confident, rich, and knows how to get what she wants. Emira, on the other hand, is broke and floating through her 20's without a real purpose or ambition. When Alix hires Emira to be her babysitter, however, their worlds collide giving readers a fascinating look at privilege, race, and complex relationships.
Because there is a lot to unpack from this book, it would make an excellent choice for book clubs. I personally couldn't wait to find someone else who read it to discuss the characters and events that take place. I highly recommend this one!
REALLY LIKED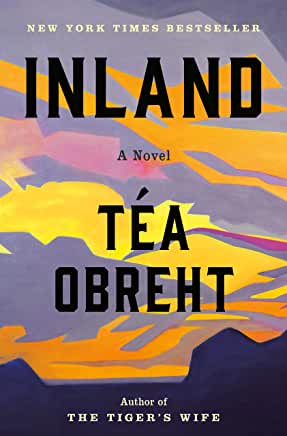 Inland by Téa Obreht, 2019
When I saw that Inland was named one of the best books of the year by Time, The Washington Post, Entertainment Weekly, Esquire, Real Simple, Good Housekeeping, Town & Country, and The New York Public Library, I decided that I simply must read it.
Told in alternating points of view between Nora, a woman trying to keep her family alive during a drought in the Arizona territory in 1893 and Lurie, a former outlaw haunted by the ghosts of his past, this historical fiction is a fascinating glimpse into the American frontier.
I particularly loved Nora's story of moving to Arizona and bravely raising her family there against the odds. I found her voice mesmerizing and I thoroughly enjoyed every bit of her tale, especially how skillfully it unfolded. Unfortunately, I didn't care for Lurie's perspective as much. Honestly, I found it a bit confusing and wanted to skip over most of it to get back to Nora's story. I did, however, appreciate how the two narratives came together in the end.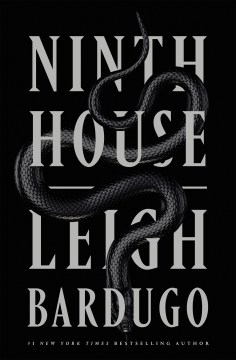 The Ninth House by Leigh Bardugo, 2019
I usually shy away from fantasy, but after seeing The Ninth House appear on multiple favorite-books-of-the-year lists, I thought I would give this supernatural thriller a try and I'm so glad that I did!
Alex Stern has spent her life trying to avoid the ghosts she sees on a daily basis, but when she is invited to attend Yale and join an organization that monitors the activities of Yale's secret societies, she can't refuse. While using her ability to keep the spirits that inhabit campus at bay during mysterious society meetings, she also battles the ghosts that lie within herself.
Filled with complex characters and a fast-paced storyline, this was a really fun read that was made even better by the author's interview at the end of the audiobook.
LIKED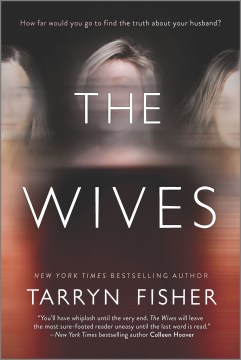 The Wives by Tarryn Fisher, 2019
Holy moly, this book is an absolute mind bender! Talk about unreliable narrators and twists and turns! I felt like I had whiplash after reading this book.
Thursday absolutely adores her husband, Seth, even though he is also married to two other women. She is so smitten that she agrees to keep their polygamy a secret and not learn the identities of the other women. When she discovers a receipt with one of his other wives' names, however, curiosity gets the better of her and she enters into a wild, psychological roller coaster ride.
While there were things I did not love about this book, I have to confess that it kept me on my toes and I was anxious to see how it ended.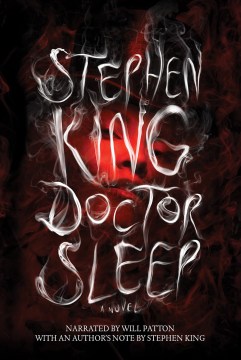 Doctor Sleep by Stephen King, 2014
The Shining is one of my all-time favorite books, so I was excited to read the sequel. I really enjoyed it, but it didn't quite captivate me the way The Shining did.
After surviving his childhood tragedy at the Overlook Hotel, Daniel Torrence grows up and struggles to battle his inner demons and his gift of The Shining. Fate connects him to a young girl with a similar ability and they form an undeniable bond. When she is threatened by a group of people who want to steal her essence, Danny must return to the ruins of the Overlook for an epic battle between good and evil.
As usual, Stephen King has created well-thought-out characters that readers will care about and root for. While nothing will compare to the original, this is a worthy sequel that is an entertaining read for fans of things that go bump in the night.