Drum roll please……presenting my FAVORITE book list of the year, the Best Books of 2020 picked by kids!
These are the books my children asked for again and again. They brought them giggles, they made them excited about reading, and best of all, they created unforgettable family moments of snuggling together with a book that brought all of us pure joy.
*This post contains affiliate links.
*** In an effort to support independent bookstores, I am now providing an option to purchase through BOOKSHOP.
Unstoppable by Adam Rex; illustrated by Laura Park, 2020
(Ages 4 and up)
If you are a fan of off-beat, humorous stories, you simply must read Unstoppable. It makes our family laugh every time we read it. When a crab and a bird decide to combine forces, they transform into crabbird! Their team grows bigger and bigger as they encounter more forest animals with unique talents. When their home is threatened by the construction of a new shopping center, they enlist the help of the President and Congress to become truly unstoppable.
The attention-grabbing text combined with the colorful, cartoony illustrations makes this a great choice for a read aloud. Children will especially love chiming in on the refrain of "unstoppable" throughout the comical story.
Buy It from Amazon Buy It from Bookshop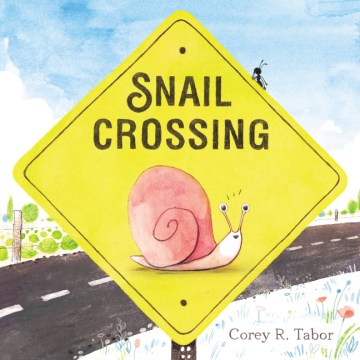 Snail Crossing by Corey R. Tabor, 2020
(Ages 4 and up)
This charming story stars a cheerful snail who bravely attempts to cross a road to reach a field of crunchy cabbages. Along the way, he encounters a car, a hungry crow, and a group of impolite ants. Despite the ants' rudeness, the snail invites them into his shell during a rainstorm and his kindness is later returned in an unexpected and gratifying way.
Full of humor, engaging illustrations, and a lovable protagonist, this feel-good story is simply delightful!
Buy It from Amazon Buy from Bookshop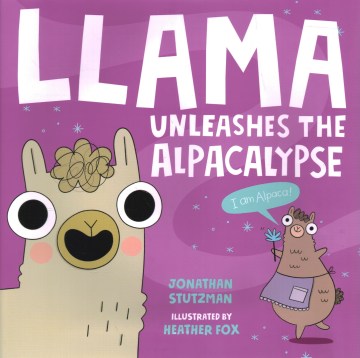 Llama Unleashes the Alpacalypse by Jonathan Stutzman; illustrated by Heather Fox, 2020
(Ages 4 and up)
Llama Destroys the World was one of my kids' favorite books from 2019, so I knew we absolutely had to get the sequel and it was the perfect amount of quirkiness and silliness that left them asking for repeated readings. When a zany llama invents a replicator machine, he creates several versions of his friend Alpaca to clean up the mess he has made in his house. Soon Alpacas are running rampant through the city and Llama has a bigger mess to clean up than just dirty dishes. With its over-the-top narration, this outlandish story provides a lot of laughs.
Buy It from Amazon Buy It from Bookshop
Boxitects by Kim Smith, 2020
(Ages 4 and up)
Meg is excited to attend maker school and further develop her impressive skills of building with boxes. When she meets Simone, a fellow boxitect, however, she becomes jealous of the new student and dismayed when they are forced to work as a team. After a failed experiment, the two engineers realize they both have valuable skills and can do better when working together.⠀⠀⠀⠀⠀⠀⠀
Instructions on how to build a "Boxitect Tunnel" and "Boxitect Castle" are included in the back and inspired my children to build their own creations!
Buy It from Amazon Buy from Bookshop
No More Naps by Chris Grabenstein; illustrated by Leo Espinosa, 2020
(Ages 3 and up)
When Annalise Devin McFleece refuses to nap, her father strolls her through a city attempting to lull her to sleep. A man sitting on a park bench offers to take her nap for her and suddenly all of the townspeople begin to snooze. In a comical twist, Annalise soon discovers that all of the naps are taken and she can no longer sleep herself. With a sweet and satisfying ending, attention-grabbing text, and bold artwork, this humorous story is one that both adults and children will relate to and want to revisit often.
Buy It from Amazon Buy it from Bookshop
Unicorns Are the Worst by Alex Willan, 2020
(Ages 4 and up)
When a herd of unicorns move next door to a goblin, he complains about their frolicking, their copious amounts of glitter, and their constant tea parties. When the unicorns come to his aid after he is cornered by a fire breathing dragon, however, he realizes they aren't so bad after all.
From its glittery cover to the comical text and illustrations, both my son and daughter cannot get enough of this hilarious book.
Buy It from Amazon Buy from Bookshop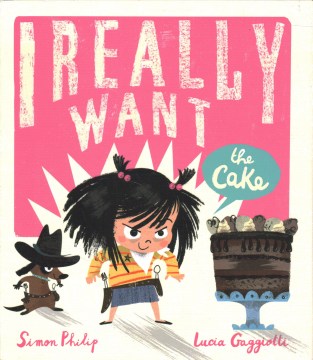 I Really Want the Cake by Simon Philip; illustrated by Lucia Gaggiotti, 2020
(Ages 3 and up)
Rollicking rhymes describe a young girl's attempt at self-control when she is tempted by a delicious chocolate cake. It's almost impossible not to smile at the girl's hijinks as she does her best to resist the cake, then finally gives in to her desire, and comically makes up for her mistake. With its bright illustrations and compelling text, kids will crave more readings of this hysterical story right along with a slice of cake!
Buy It from Amazon Buy It from Bookshop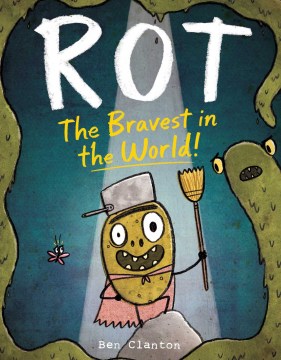 Rot: The Bravest in the World! by Ben Clanton, 2020
(Ages 4 and up)
Oh, how my family loves a good funny book and, boy, does Ben Clanton know how to deliver. Rot: The Bravest in the World! stars a mud-loving potato whose sneaky brother tricks him into believing there is a monster called a "squirm" in their new favorite mudhole. Rot does his best to overcome his fear by imagining himself as someone brave and dresses up in costume to help face the "squirm". This quirky tale is witty, hilarious, and full of heart!
Buy It from Amazon Buy It from Bookshop
The Box Turtle by Vanessa Roeder, 2020
(Ages 4 and up)
I dare you to find a cuter turtle than the rosy-checked character in this adorable story. When a baby box turtle named Terrance is born without a shell, his parents give him a cardboard box to act as his home. Terrance loves his box until another turtle makes fun of it. An amusing quest for a new shell ensues ending with a lesson of self-acceptance and friendship.
My children absolutely love this sweet story and especially enjoyed the clever details and the feel-good ending.
Buy It From Amazon Buy It From Bookshop
It's Not Little Red Riding Hood by Josh Funk; illustrated by Edwardian Taylor, 2020
(Ages 5 and up)
When an unseen narrator attempts to tell the story of Little Red Riding Hood, he is interrupted by each character questioning the plot of the story. The results are absolutely hilarious. The narrator grows more and more frustrated as nothing goes according to plan. Little Red's cape rips, so she has to wear blue and funniest of all, Captain Hook fills in for the wolf when the villain calls out sick.
The expressive illustrations add to the humor and children will love searching for the myriad of fairy tale characters hidden in the pictures. My kids are literally obsessed with this series and I highly recommend it to fans of funny books!
Buy It from Amazon Buy from Bookshop
The Paper Kingdom by Helena Ku Rhee; illustrated by Pascal Campion, 2020
(Ages 5 and up)
With its beautiful illustrations, captivating story that is full of imagination, and memorable characters who demonstrate how to make the best of a difficult situation, there is a lot to love about The Paper Kingdom.
When their babysitter cancels, two night-janitors bring their son to the office they clean and regale him with creative tales of the people who work there. This magical book takes what could be a dull event and transforms it into an enchanting evening with an uplifting ending. Our entire family loves this exceptional book and it sparked a meaningful conversation about different types of jobs.
Buy It from Amazon Buy from Bookshop
On Account of the Gum by Adam Rex, 2020
(Ages 5 and up)
When a child wakes up with gum in their hair, family members offer up comical solutions for dislodging it that end with disastrous results. With each turn of the page, the story gets funnier and funnier ending with a sidesplitting punch line that makes our family giggle no matter how many times we've read this story. I continue to be in awe of Adam Rex's clever, quirky storytelling and could not love his latest creative tale more.
Buy It from Amazon Buy from Bookshop
The Barnabus Project by The Fan Brothers, 2020
(Ages 5 and up)
Kids who love adventure and suspense will be eager to read the epic tale of Barnabus. Half mouse, half elephant, Barnabus is considered to be a failed experiment who is hidden away underneath a store that sells perfect pets. Barnabus and his cohort of friends dream of a day when they can see the outside world and in a daring escape, they work together to gain their freedom. With its dramatic storyline and stunning illustrations filled with eye-catching details, this is a book readers will want to pour over. Adults and children alike will cheer for the adorable Barnabus who reminds us that beauty is in the eye of the beholder.
Buy It from Amazon Buy from Bookshop