At the end of January, the American Library Association announces the most prestigious books from the year before. While I love all of the awards that focus on children's literature, the Caldecott is my favorite. This annual award is presented to the artist of the most distinguished American picture book for children.
With so many stunning books created in 2020, there are several serious Caldecott contenders this year. I've put together a list of my favorite beautifully illustrated books and can't wait to find out if any of my predictions are correct.
*This post contains affiliate links.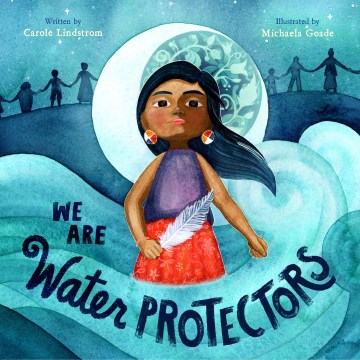 We Are Water Protectors by Carole Lindstrom; illustrated by Michaela Goade, 2020
This is without a doubt one of my top runners for a Caldecott Medal this year. This spectacular own-voices story narrated by a young indigenous girl speaks out against water pollution in her land. The stirring text is enhanced by the breathtaking artwork that skillfully weaves in complimentary colors and patterns creating robust illustrations that jump off the page. A note from the illustrator highlights several important details included to honor indigenous tribes.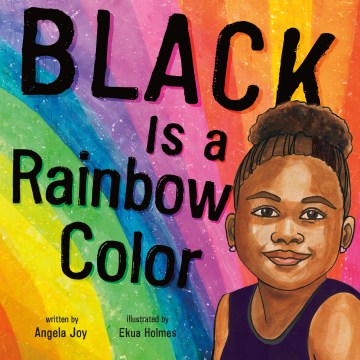 Black is a Rainbow Color by Angela Joy; illustrated by Ekua Holmes, 2020
In her author's note, Angela Joy writes that "Black is not just a color, but a culture." This is a sentiment that is skillfully presented in the book Black is a Rainbow Color. The poetic text begins by describing familiar items such as feathers, hair, and bicycle tires that are black and then expertly connects the color black with iconic historical and cultural events. The stunning mixed media artwork is truly outstanding. The rich colors are made even more vibrant with thick black outlines while well-chosen newspaper articles and maps are intertwined complimenting the historical references in the text.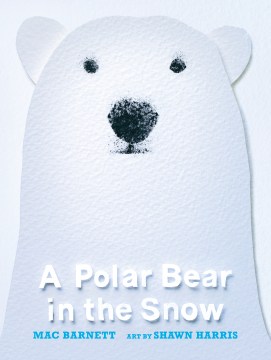 A Polar Bear in the Snow by Mac Barnett; illustrated by Shawn Harris, 2020
Exquisite illustrations follow a majestic polar bear on his journey through the Arctic in this breathtaking new story. The cut paper and ink pictures create a 3D effect on many of the pages that is truly mesmerizing. While most of the book appears in shades of black, white, and gray, pops of blue create a striking contrast during the climax of the story. The simple text paired with the picturesque illustrations makes this a good choice for a variety of ages.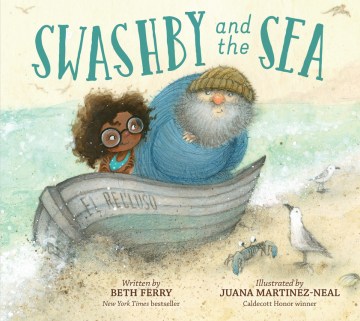 Swashby and the Sea by Beth Ferry; illustrated by Juana Martinez-Neal, 2020
Swashby, a retired captain, prefers to live his life alone with his only friend, the sea. One day, his peacefulness is interrupted by an exuberant young girl and her grandmother who move in next door. He tries to convince them to leave him alone with messages in the sand, but when parts of the message are swept away by the ocean, they have an entirely new meaning. This outstanding book has just the right amount of humor and tenderness.
I particularly love how Juana Martinez-Neal has so skillfully captured the beauty of the ocean with her portrayal of the sea foam created by waves, the sparkling water, and the fine-grained sands. She truly evokes a feeling of visiting the beach while reading this sweet tale of intergenerational friendship.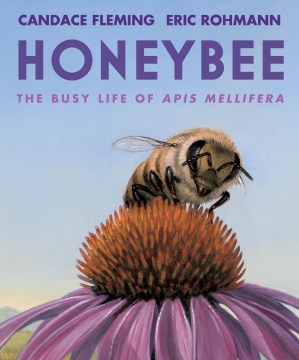 Honeybee: The Busy Life of Apis Mellifera by Candace Fleming; illustrated by Eric Rohmann, 2020
This book got a ton of buzz this year (pun intended) for good reason. The detailed, lifelike illustrations are absolutely fascinating and the engaging text is both entertaining and educational. This in-depth look at bees will give readers a whole new perspective on these captivating creatures.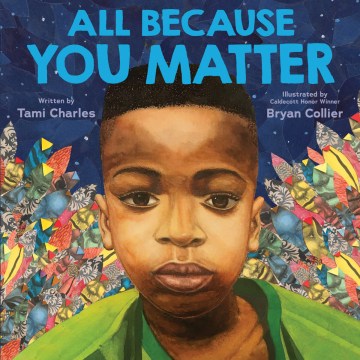 All Because You Matter by Tami Charles; illustrated by Bryan Collier, 2020
This spectacular book is as beautiful as it is powerful. Written as a love letter to her child, a mother recounts all of the ways her son matters and, while he is unique and special, he is also part of something bigger by being connected to generations of family members. The lush collage-style illustrations particularly standout. In his illustrator's note, Bryan Collier describes how his grandmother's skill in quilt making inspired the artwork for this special book. Rich patterns line the pages as petal shapes featuring faces and vivid colors symbolize pieces coming together to build something beautiful.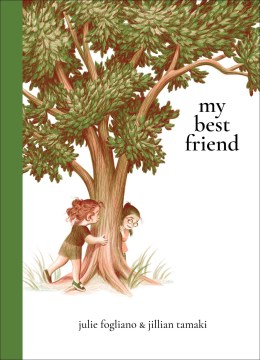 My Best Friend by Julie Fogliano; illustrated by Jillian Tamaki, 2020
So rarely have I seen a book so eloquently capture the joyous feelings of childhood! When two girls meet at a playground, they feel an instant connection and readers tag along experiencing the bliss of making a new friend. The gorgeous illustrations perfectly compliment the enchanting text adding to the whimsy and wonder of this mesmerizing book.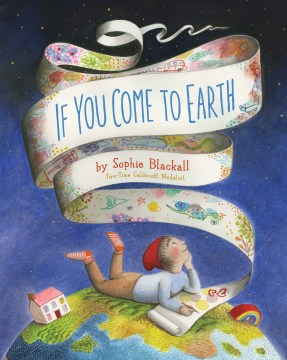 If You Come to Earth by Sophie Blackall, 2020
In this stunning story, readers follow along as a child writes a letter to a visitor from outer space, eloquently capturing what it means to be human and live on planet Earth. In the author's note, Sophie Blackall explains that she wanted to create "a book that would bring us together." This story demonstrates that no matter how different we all may be, everyone shares the experience of living on Earth proving that we are all connected.
While this is an excellent choice for reading aloud, because there are so many wonderful details, it is also perfect for sharing one-on-one to give children more time to pour over the meticulous illustrations. My own children stopped me several times from turning to the next page so that they could savor the attention-grabbing scenes.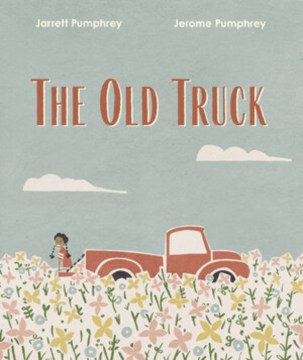 The Old Truck by Jarrett Pumphrey; illustrated by Jerome Pumphrey, 2020
This delightful story follows a hardworking family tending their farm with a beloved red truck over a number of years. The muted color palette combined with the technique of using handmade stamps to create the illustrations gives the book a vintage feel that perfectly compliments the text. Because the writing is so simple, the illustrations really carry the story demonstrating the passing of time and evoking a surprising amount of feeling.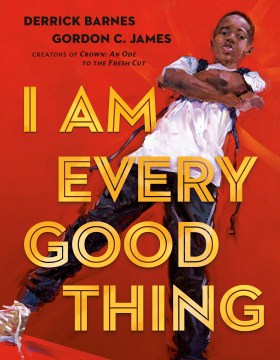 I Am Every Good Thing by Derrick Barnes; Gordon C. James, 2020
Striking oil-paint illustrations illuminate a boy's inner thoughts describing his self-confidence in this powerful book that begs to be read out loud. The imagery created by the child-friendly metaphors is almost tangible while the expressive illustrations brilliantly display the radiating pride of young black boys. This truly phenomenal book is a real standout and sure to help children build their own self-confidence.
The Fabled Life of Aesop by Ian Lendler; illustrated by Pamela Zagarenski, 2020
This fascinating biography of the renowned storyteller Aesop uses gorgeous artwork to bring his famous fables to life. The watercolors and mixed media collage portray a realistic representation of Aesop's life while the fables appear in lush, playful scenes elucidating the magic that stories hold. This fascinating book is a wonderful way to introduce children to Aesop and his meaningful tales.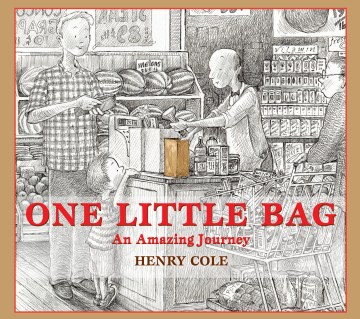 One Little Bag: An Amazing Journey by Henry Cole, 2020
I continue to be in awe of Henry Cole's detailed ink-pen illustrations. In his latest wordless wonder, he creates a heartfelt story of sustainability and family. The book follows a paper bag from its creation to its many uses by a boy through his lifetime. While the majority of the story is presented in black and white, the paper bag has color, highlighting its importance. An author's note reveals that Henry Cole himself used a single paper bag to pack his lunch for three years reinforcing the message of conservation.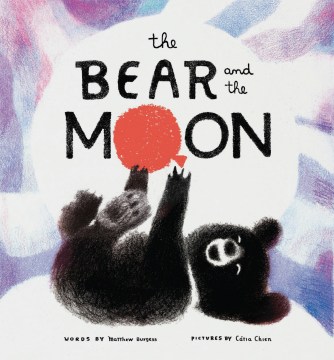 The Bear and the Moon by Matthew Burgess; illustrated by Caria Chien, 2020
This charming story uses gentle mixed-media illustrations to showcase the playful relationship between a bear and a balloon. While seemingly simple, this tender tale takes readers through a range of emotions as the bear joyfully interacts with the balloon, grieves for it once it pops, and ultimately finds comfort in his memories of their time together. Set against muted hues, the vivid, red balloon pops off each page while the delicate pictures skillfully capture the bear's changing emotions.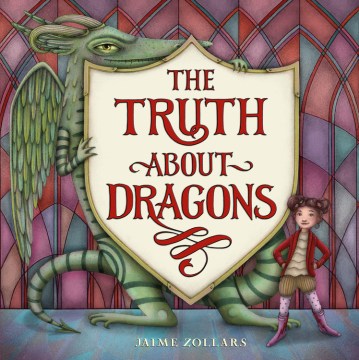 The Truth About Dragons by Jaime Zollars
When a shy girl attends her first day of school, she is surprised to find her other classmates are dragons. Although scared at first, she begins noticing small details such as mismatched socks that humanizes the dragons until they all eventually transform into children. While the message of overcoming fear is effective, it is the artwork that really shines in this first-day-of-school tale. Many readers will enjoy savoring the detailed images of the dragons especially when noticing hints of the dragons' human nature.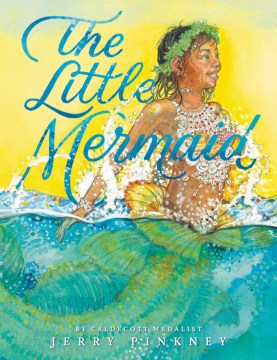 The Little Mermaid by Jerry Pinkney
I have yet to find a book illustrated by Jerry Pinkney that doesn't wow me. No one can match his signature pencil and watercolor illustrations. In his latest fairytale reimagining, he creates gorgeous underwater scenes and puts a modern spin on the classic tale of The Little Mermaid. The illustrations are filled with drama and minute details that readers will love pouring over.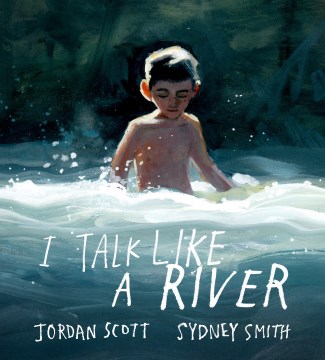 I Talk Like a River by Sydney Smith, written by Jordan Scott
A young boy's father helps him better understand his stutter by comparing it to a river. While the text is quite poignant, the illustrations subtly set the tone for this quiet and tender tale. The gentle watercolor, ink, and gouache illustrations illuminate the father's words by displaying the different movements of a river. The muted colors highlighted by rays of light shining on the water both capture the boy's feeling of sadness and frustration while also offering hope and peace.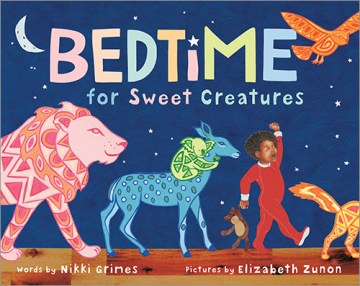 Bedtime for Sweet Creatures by Nikki Grimes; illustrated by Elizabeth Zunon, 2020
This sweet bedtime story is full of imagination! When a young child refuses to go to bed, his mother playfully compares him to wild animals. The inventive illustrations display the child and the imaginary animals in an array of lively poses while the clever text introduces a variety of descriptive vocabulary. This one is a lot of fun!