When children have self-confidence and love themselves, they are more likely to try new things, bounce back quickly after mistakes, and be kind to others. One way of instilling these important feelings and overall positive attitude is by reading books that help remind them of how amazing each and every person is. Here are a couple of our favorite books that inspire self-worth and confidence in children.

*This post contains affiliate links. To read my full disclosure CLICK HERE.
It's Okay to Be Different (2009), Be Who You Are (2016) and It's Okay to Make Mistakes (2014) by Todd Parr
(Ages 2 and up)
Todd Parr is the master of making kids feel good about themselves. His brightly colored signature illustrations and positive messages presented using simple language, make his books standouts for young children. A few of our favorites that celebrate uniqueness and build self-confidence are It's Okay to Be Different , Be Who You Are and It's Okay to Make Mistakes
Buy It's Okay to Be Different Buy Be Who You Are Buy It's Okay to Make Mistakes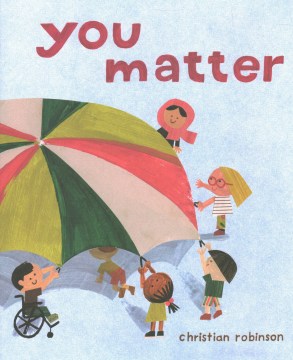 You Matter by Christian Robinson, 2020
(Ages 2 and up)
If ever there was a book that a child NEEDS to hear, it is this one. YOU MATTER by Christian Robinson combines his beautiful signature artwork with a message that each of us is important. With just the right amount of humor mixed in with the simple text, this is a book that will resonate with the youngest listeners to the oldest readers.
With his engaging collage artwork, Christian Robinson is one of my favorite author/ illustrators and if you have not had the pleasure of reading his books, I highly suggest checking them out immediately.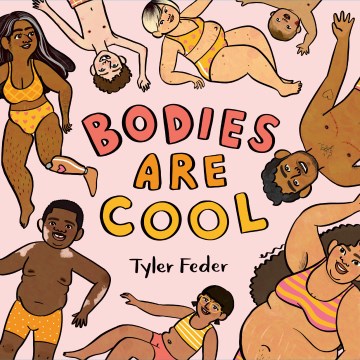 Bodies Are Cool by Tyler Feder, 2021
(Ages 3 and up)
This joyous celebration of all different body types could not be more fun! The lively rhymes have an upbeat cadence that make this book a delight to read aloud while the bright inclusive illustrations feature almost every body shape and skin representation imaginable. Children (and adults) will feel seen and accepted in this rousing story!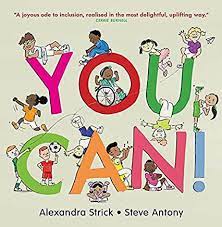 You Can! Kids Empowering Kids by Alexandra Strick, illustrated by Steve Antony, 2022

(Ages 4 and up)
This wonderfully affirming and inclusive book follows 14 children as they grow together learning all that they are capable of along the way. I just love how this book so skillfully encourages children to follow their passions, understand their rights and the rights of others, and feel empowered to overcome difficult challenges. With its reassuring nature and detailed illustrations, this is a book that will be revisited often.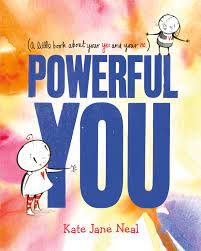 Powerful You: A Little Book About Your Yes and Your No by Kate Jane Neal, 2023
(Ages 4 and up)
I just love how this book teaches children to listen to their bodies and empowers them to be assertive in their words and actions. Using child-friendly language and charming illustrations, this story reinforces the power of the words yes and no. While saying "Yes" can bring new experiences, saying "No" when something doesn't feel right is extremely important too. This along with the companion book Your Words and Your Heart are must-reads.
My Hair Is Magic by M.L. Marroquin; illustrated by Tonya Engel, 2020
(Ages 3 and up)
A young girl confidently shares the many reasons she loves her defining hair in this enchanting story. Lyrical similes make the poetic text a joy to read aloud while the vibrant, whimsical illustrations draw the eye in. It is hard not to smile at the girl's assertive attitude and the uplifting story will hopefully inspire others to think of reasons they love their own bodies.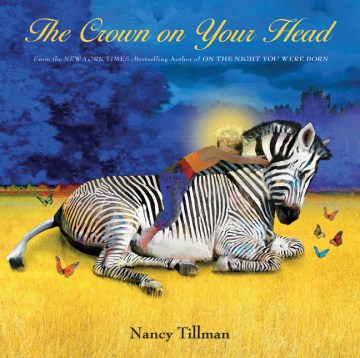 The Crown On Your Head by Nancy Tillman, 2011
(2 and up)
I don't know what is more beautiful, Nancy Tillman's poignant storytelling or her gorgeous illustrations. There is a reason she is a New York Times Best Selling author, and this lovely story is another winner.
The text speaks to a child directly from a parent's point of view noting that the child has an invisible crown on their head representing how special they are. "Whatever it is you choose to do, no one can do it exactly like you. Ride on the big slide! And if you fall down, remember your glorious, marvelous crown. It won't flicker or fade. It won't dim. It won't leave. All you have to do is believe."
This whimsical bedtime story is an excellent way to instill confidence in children of a variety of ages.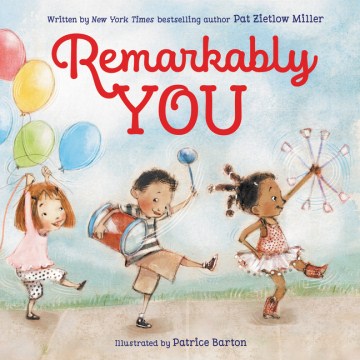 Remarkably You by Pat Zietlow Miller ; illustrated by Patrice Barton, 2019
(Ages 3 and up)
"So whether you're daring or careful or kind, embrace who you are and the way you're designed. Dream your own dreams. Hear your own heart. You could change the world. You just have to start."
This is just a short exert from one of my favorite new books, Remarkably You. Eloquent rhymes inspire young readers to be themselves, find their talents, and pursue them. The beautiful artwork featuring a diverse group of children perfectly compliment the lyrical text.
WIth a myriad of positive messages, this sweet story is a perfect gift for baby showers, graduations, birthdays, and of course, sharing with loved ones.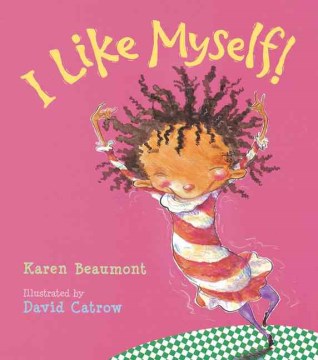 I Like Myself by Karen Beaumont ; illustrated by David Catrow, 2004
(Ages 3 and up)
I Like Myself stars an exuberant little girl who excitedly shares all of the characteristics that make her unique. "Inside, outside, upside down, from head to toe and all around, I like it all! It all is me! And me is all I want to be."
Karen Beaumont's rhyming text and David Catrow's whimsical illustrations are full of energy, humor, and positive messaging, making this standout picture book a must-have for most home and school libraries.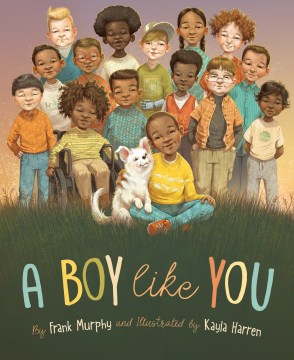 A Boy Like You (2019) and A Girl Like You (2020) by Frank Murphy; illustrated by Kayla Harren
(Ages 4 and up)
In these beautifully illustrated treasures, an unseen narrator gives sage advice to a young boy and girl encouraging them to be their best selves. The emboldening text urges children to try new things, stand up for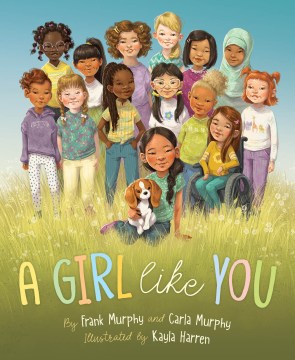 themselves and others, be a good friend, and love themselves just the way they are. There are so many great lessons in these books and they are sure to be revisited often through the years. Due to their timeless nature and empowering messages, these are excellent choices for a gift for a birthday, graduation, or baby shower.
Buy A Boy Like You Buy A Girl Like You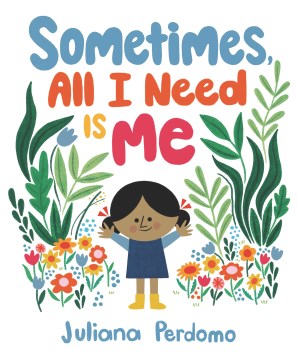 Sometimes All I Need is Me by Juliana Perdomo, 2022
(Ages 4 and up)
This story follows a little girl through several relatable scenarios as she demonstrates a healthy balance of relying on other people and finding strength from within. For example, a hug from grandma always helps her feel better, but when she is alone, she knows that she has the power to comfort herself too.
I absolutely love how this book teaches readers how to appreciate other people and different experiences, but also to have the confidence to be self-reliant.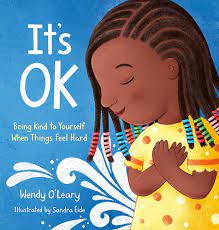 It's OK: Being Kind to Yourself When Things Feel Hard by Wendy O'Leary, illustrated by Sandra Eide, 2023
(Ages 4 and up)
Readers are presented with a variety of relatable scenarios such as losing a sporting event, feeling left out, struggling in school, etc. and learn that everyone feels frustrated and upset sometimes, but by reassuring ourselves with affirming words and a gentle touch, we can feel better.
Learning self-compassion at an early age is an essential way to develop emotional resiliency and self-confidence. There are several strategies listed in the back of the book to help children (and adults!) build self-compassion and self-acceptance. This comforting book is a must-read for children and adults!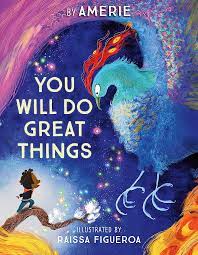 You Will Do Great Things by Amerie, illustrated by Raissa Figueroa, 2023
(Ages 4 and up)
This stunningly beautiful book encourages children to believe in themselves while also reminding them they have people who believe in them and will always support them. With its bolstering message, flowing words, and striking illustrations, this book makes the perfect graduation or birthday gift for a child.
Big by Vashti Harrison, 2023
(Ages 4 and up)
As a young girl grows up, she finds that being called a "big girl" quickly changes from a term of endearment to an insult. The snide jeers from others become hard to shake off and she finds herself disappearing into the background. In a powerful scene, the girl regains her confidence as she takes her life back.
With its beautiful illustrations and powerful text, this standout story both affirms that all bodies are good and reminds readers the long-lasting effects words can have.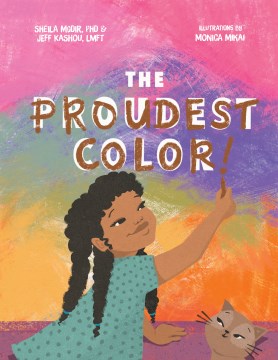 The Proudest Color by Sheila Modir and Jeff Kashou; illustrated by Monica Mikai, 2021
(Ages 4 and up)
A young girl associates several moods with colors and loves brown the most because it makes her feel proud. When she arrives for her first day of school and discovers she is the only one with brown skin, however, her confidence wanes. At home, her parents lift her spirits by sharing stories of a myriad of people with brown skin who have accomplished great things. There is a lot to love about this emboldening story, but I especially adore many clever details particularly in the last few pages and the end papers.
Eyes That Kiss in the Corners by Joanna Ho; illustrated by Dung Ho, 2021
(Ages 4 and up)
This impactful story uses exquisitely descriptive language to share how the shape of a girl's eyes is one of her favorite family traits that define her in the best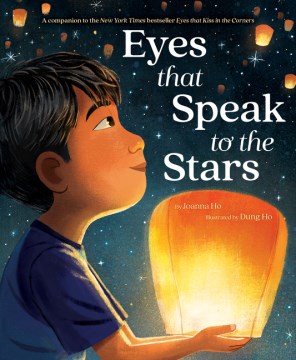 way. Radiant illustrations highlight the poetic text bringing in elements of whimsy as the girl describes aspects of her culture. The girl's self-confidence is infectious and the empowering text celebrating heritage and family paired with the luscious illustrations makes this book a real standout.
I also love the companion book Eyes That Speak to the Stars.
I Am Every Good Thing by Derrick Barnes; Gordon C. James, 2020
(Ages 4 and up)
Striking illustrations illuminate a boy's inner thoughts describing his self-confidence in this powerful book that begs to be read out loud. The imagery created by the child-friendly metaphors is almost tangible. "I am good to the core, like the center of a cinnamon roll. Yeah, that good." This truly phenomenal book is a real standout and sure to help children build their own self-assurance.
Be You! by Peter Reynolds, 2020
(Ages 4 and up)
Oh, how I love Peter Reynolds and his ability to make children feel like the most special people in the world. In his newest book, he encourages children to be their best selves. The simple inspiring text is enhanced by his delightful signature artwork. The message that we can make the world a better place simply by being ourselves is both comforting and rousing making this a must-read for many children.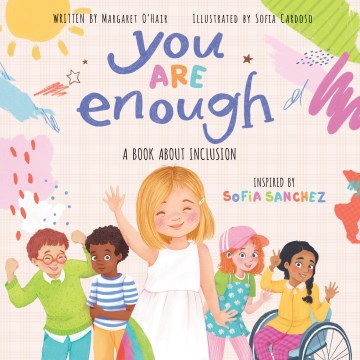 You Are Enough: A Book About Inclusion
by Margaret O'Hair; illustrated by Sofia Cardoso, 2021
(Ages 4 and up)
Originally born in Ukraine with Down syndrome, Sophia Sanchez was adopted by an American family who taught her the value of self-love. Full of confidence, Sophia now advocates for others with Down syndrome and works to inspire all children to love themselves.
This uplifting book inspired by Sophia carries on that mission of building self-esteem in kids. Beautifully inclusive illustrations feature a variety of children with different skin colors and abilities, helping readers see a reflection of themselves in the pages. The thoughtful text encourages children to celebrate differences, embrace their uniqueness, and respect everyone making this an excellent choice for classroom and home libraries.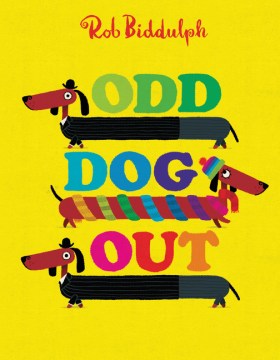 Odd Dog Out by Rob Biddulph, 2019
(Ages 4 and up)
I love stories encouraging children to embrace their differences and be themselves, so I was thrilled to find Odd Dog Out.
In a city where all the dogs are the same, one dog prefers to dress and act differently. Feeling like an outsider, she travels to a new town where she finds others who are more like her. She also meets a new friend who gives her sage advice, "I love to stand out from the crowd! And so should you. Stand tall. Be proud." Feeling more confident, she returns to her home and inspires others to embrace their uniqueness.
The upbeat rhymes and vibrant illustrations paired with a positive message makes this cheerful story and excellent read aloud.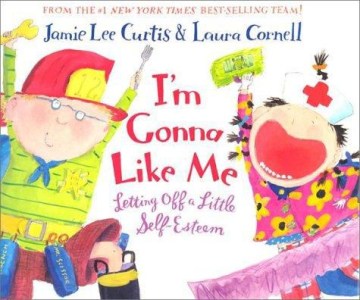 I'm Gonna Like Me: Letting Off a Little Self-Esteem by Jamie Lee Curis & Laura Cornell, 2002
(Ages 3 and up)
Jamie Lee Curtis is not only a famous actress, but she is also very well known in the children's lit world for her fabulous books celebrating aspects of childhood. In I'm Gonna Like Me, she joyfully writes about a boy and girl who share with the reader all of the things they love about themselves including moments where they make mistakes.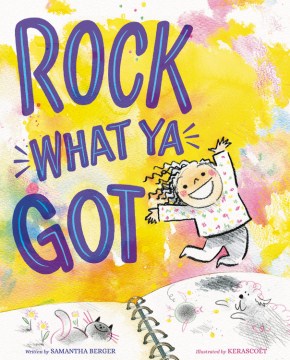 Rock What Ya Got by Samantha Berger; illustread by Kerascoet, 2018
(Ages 4 and up)
When an illustrator draws a picture of a young girl and names her Viva, she worries something about her creation isn't quite right. She tries to erase the girl, but the illustration comes to life and reminds the artist, "Everyone has their own special thing- find what is yours and bring what you bring…Find your own voice and sing how you sing. Find your own OOMPH! Find your own ZING! Be your best you, and rock what you got. Don't let anyone say what you're not. Live in this world and make your own spot. Take what you've got and rock it- A LOT!"
I can't think of better advice to give our children! My daughter has begged for this book every night for a week. I hope it is a message that she will always remember and continue to rock what she's got her whole life.
Laxmi's Mooch by Shelly Anand; illustrated by Nabi H. Ali, 2021
(Ages 5 and up)
This charming tale stars the endearing Laxmi who helps readers build a more positive self-image by celebrating body hair. Laxmi is shocked and embarrassed when her friends innocently suggest she should play a cat in their pretend game because she has tiny black hairs above her lip like whiskers. At home, her parents comfort her and explain how many women have a little mustache. Laxmi embraces her body hair and soon joyfully introduces mooches to her entire class. This subject is not covered in many books and readers with their own mooches will feel comforted and reassured by Laxmi and her self-confidence.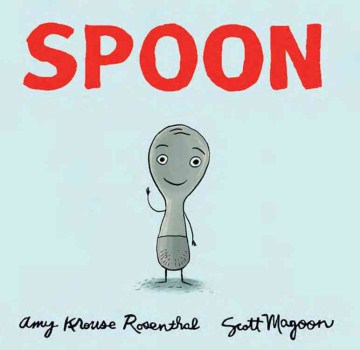 Spoon by Amy Krouse Rosenthal ; illustrated by Scott Magoon, 2009
(Ages 4 and up)
When an adorable spoon laments all of the cool things his friends, knife, fork, and chopsticks can do that he cannot, his wise mother reassures him with a list of things that make him special. The clever illustrations and wordplay make this a crowd-pleasing read aloud that is entertaining for both children and adults.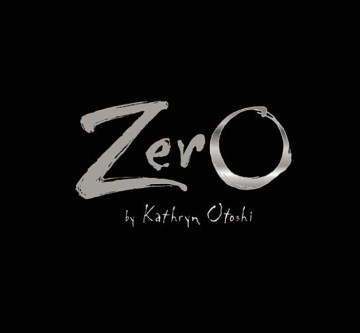 Zero by Kathryn Otoshi, 2010
(Ages 4 and up)
When the number zero feels empty inside and like she doesn't "count", she tries to reshape herself in the form of other numbers. It is only when she looks at herself with a new perspective that she realizes that by being herself, she adds even more value to the other numbers. This book is elegant, sophisticated, and a wonderful tool for teaching children self-worth.
Stand Tall, Molly Lou Melon by Patty Lovell; illustrated by David Catrow, 2001
(Ages 4 and up)
It is impossible not to root for the exuberant Molly Lou Melon. She may be short, clumsy, have buck teeth, and a voice that sounds like a bullfrog, but she also has a very wise grandmother who has endowed her with words of wisdom about being herself.
David Catrow's eccentric illustrations are hilarious and perfectly exemplify Molly Lou's vivacious spirit. This is one of my favorite read alouds that my children and my students asked for over and over.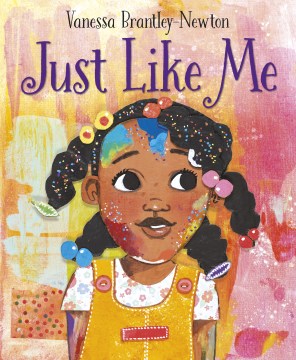 Just Like Me by Vanessa Brantley-Newton, 2020
(Ages 5 and up)
This special book is an incredible mix of poetry and eye-catching illustrations that celebrate all kinds of girls. The colorful pictures that pop off the page combined with the engaging poetry that represent a variety of personalities and aspects of being a girl, make this a book that will resonate with many. This outstanding book deserves a place in many classroom and home libraries!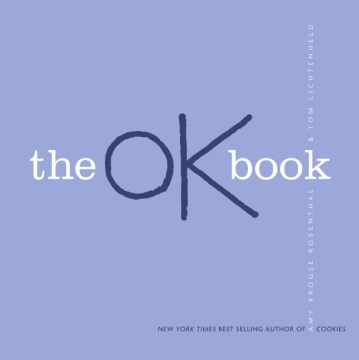 The OK Book by Amy Krouse Rosenthal; illustrated by Tom Lichtenheld, 2007
(Ages 4 and up)
A stick figure illustration (ingeniously formed using the letters "o" and "k") informs readers that he likes to try different things even though he may not be great at all of them. "One day, I'll grow up to be really excellent at something. I don't know what it is yet…but I sure am having fun figuring it out."
Deceptively simple, this clever book has an important message that children should not be expected to excel in everything they do. They should always do their best and try new things and hopefully they will eventually find their niche.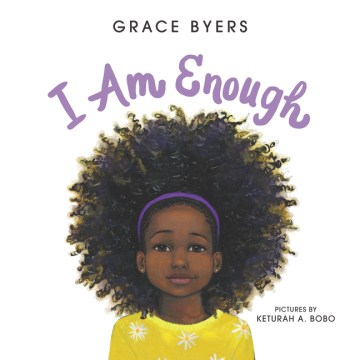 I Am Enough by Grace Byers ; illustrations by Keturah A. Bobo, 2018
(Ages 4 and up)
This lovely book uses similes comparing a little girl to nature to rejoice in her individuality. "Like the sun, I'm here to shine." The lyrical language is accompanied by beautiful illustrations featuring a group of diverse girls. The last few pages build upon the message of self-worth and focus on celebrating differences and respecting others.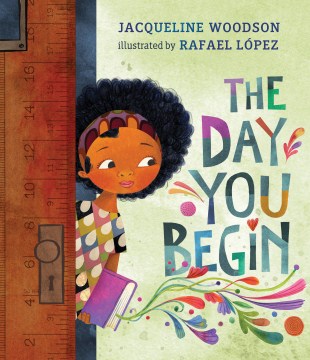 The Day You Begin by Jacqueline Woodson ; illustrated by Rafael Lopez, 2018
(Ages 5 and up)
At some point in our lives just about everyone feels like they don't belong. This complex feeling can be especially confusing and scary for children. The Day You Begin is a powerful book that encourages children to celebrate their uniqueness and share their stories. In doing so, they will often find commonalities with others.
With eloquent text and beautiful illustrations, this special story will resonate with a number of age groups.
All Because You Matter by Tami Charles; illustrated by Bryan Collier, 2020
(Ages 4 and up)
"You matter" is a phrase that can never be said enough to children. That's why the radiant new book All Because You Matter is so important. It uses stirring text and stunning collage-style illustrations to remind children of their self-worth.
The lyrical words reassure readers that even when they doubt themselves because of their own mistakes or due to the words and actions of others, they are, in fact, loved and will always matter. This empowering and timely book is simply phenomenal.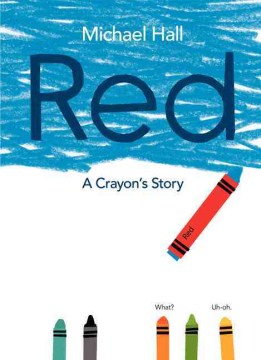 Red: A Crayon's Story by Michael Hall, 2015

(Ages 5 and up)
This book pulls at my heartstrings each time I read it. It is tailor made for every child who has ever felt like they don't belong. When a blue crayon wrapped in a red label can't draw the color red, he feels like a failure. No matter what he tries nothing works. When someone asks him to draw an ocean, however, he realizes that he is actually blue and can accomplish great things.
This story is so clever and poignant and so so perfect for reminding children that everyone has a special talent that is just waiting to be discovered. Between the artwork and the positive messaging, there is so much to love about this brilliant book!
You May Also Like: