I do my best to teach my son to be courageous by standing up for what he believes in, kind in his actions and words, brave in facing those who do wrong, confident in his capabilities, and resilient in his mistakes.
To help reinforce these attributes, we read stories about characters who exhibit these important characteristics and defy gender norms. The following books share tales of being a good friend to others, facing fears, processing emotions, and empowering kids to love themselves.
*This post contains affiliate links. To read my full disclosure CLICK HERE.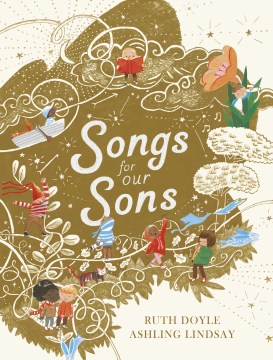 Songs for Our Sons by Ruth Doyle; illustrated by Ashling Lindsay, 2020
(Ages birth and up)
This stunning story uses gorgeous illustrations and lyrical language to inspire a child to embrace who they are and thrive in all that they do. The lovely pictures and poetic text have a timeless feel making this an excellent choice for a baby shower gift.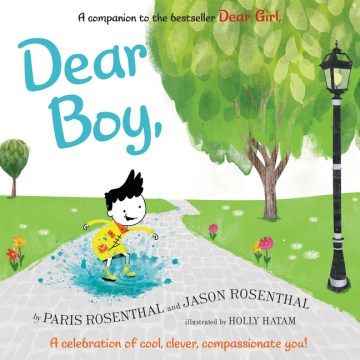 Dear Boy by Paris Rosenthal and Jason Rosenthal; illustrated by Holly Hatam, 2017
(Birth and up)
This love letter to a son provides advice to help him be his best self and find happiness in life. Colorful, upbeat illustrations add even more fun and whimsy to this magical book that is sure to be treasured throughout the years.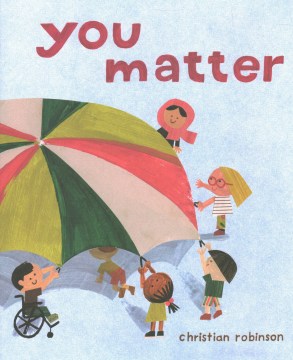 You Matter by Christian Robinson, 2020
(Ages 2 and up)
In this impactful story, Christian Robinson's creative signature artwork is combined with poetic text that reassures readers that each of us has value. The wording may be simple, but his poignant message that every living creature has worth could not be more powerful. With just the right amount of humor mixed in, this is a book that will resonate with the youngest listeners to the oldest readers.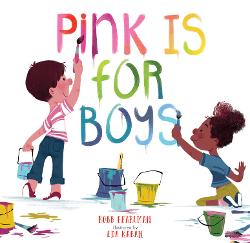 Pink is for Boys by Robb Pearlman ; illustrated by Eda Kaban, 2018
(Ages 2 and up)
Who decided there are "boy" colors and "girl" colors? Whoever did, must not have children because they would realize there is no such thing as gender specific colors. My daughter loves playing with blue trucks and my son rocks a pink shirt without batting an eye. Colors are for EVERYONE! This point is perfectly illustrated in this incredible picture book.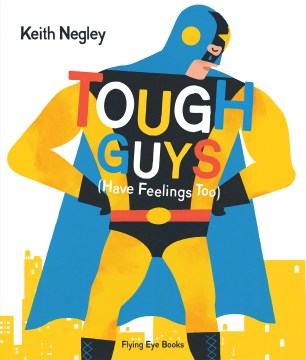 Tough Guys (Have Feelings Too) by Keith Negley, 2015
(Ages 3 and up)
This endearing story showcases stereotypical tough guys including super heroes, cowboys, and knights expressing sorrow, frustration, and fear. The eye-catching illustrations draw the reader in while the comforting message that everyone experiences big emotions will stay with children long after closing the pages of this book.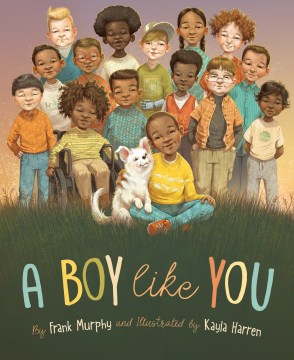 A Boy Like You by Frank Murphy; illustrated by Kayla Harren, 2019
(Ages 4 and up)
In this beautifully illustrated treasure, an unseen narrator gives sage advice to a young boy inspiring him to be his best self. The emboldening text urges children to try new things, stand up for themselves and others, be a good friend, and love themselves just the way they are. There are so many great lessons in this book it is sure to be revisited often through the years.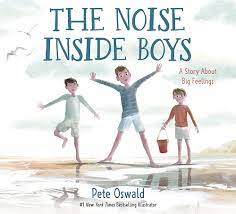 The Noise Inside Boys: A Story About Big Feelings by Pete Oswald, 2023
(Ages 4 and up)
This moving story, follows a young boy who grows angry when his brothers accidentally knock down his sand castle. Later that night, his dad sits with him and helps him explore his many emotions learning to embrace them by coping with the difficult ones and celebrating the happy ones.
I love how this book helps change the perception that being tough means being stoic and dealing with hardships alone. Instead, this book helps open up conversations that being tough is learning how to deal with our emotions, so that we can become more resilient and confident. When the boy first becomes angry, he runs away from his family keeping them at a distance. He soon learns that by sharing his feelings with his father, he is able to finally feel better and more connected.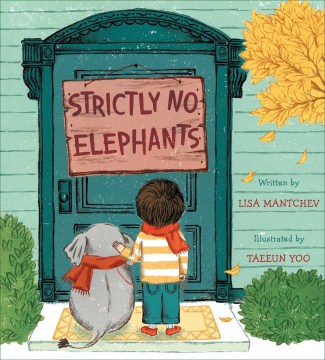 Strictly No Elephants by Lisa Mantchev; illustrated by Taeeun Yoo, 2015
(Ages 4 and up)
This charming story is a must-have. When a boy and his pet elephant are excluded from a pet club, he finds other children with unusual pets and they form their own club that welcomes everyone. Without being overly didactic, this lovely friendship story teaches children the beauty of inclusion.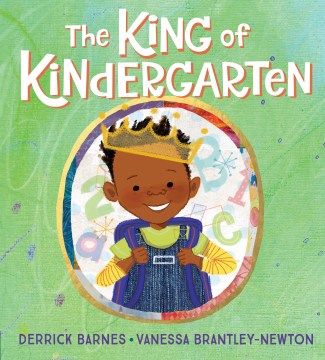 The King of Kindergarten by Derrick Barnes; illustrated by Vanessa Brantley-Newton, 2019
(Ages 4 and up)
When a mother deems her son the "king of kindergarten", he gains the self-assurance to face anything. With a giant smile, he listens to his teacher, shares, plays, and makes new friends. This charming story will leave readers eager to explore their own royal school kingdoms.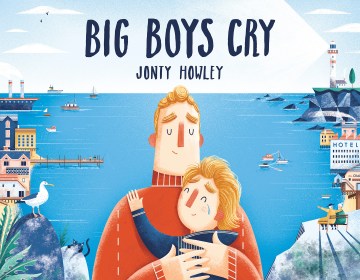 Big Boys Cry by Jonty Howley, 2019
(Ages 4 and up)
On his first day of school, Levi's father attempts to combat his son's nervousness by instructing him that boys don't cry. On his walk to school, however, Levi notices several men shedding a tear for various reasons. Upon returning home, Levi discovers his own father crying and they both agree that it is very much okay to show your emotions. This sweet story is perfect for reassuring kids that there is nothing wrong with expressing their feelings and opening up conversations about why people may cry.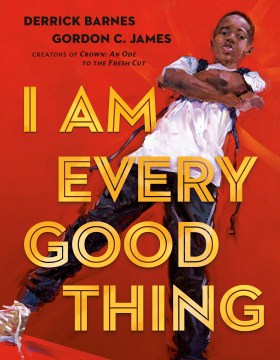 I Am Every Good Thing by Derrick Barnes; Gordon C. James, 2020
(Ages 4 and up)
Striking illustrations illuminate a boy's inner thoughts describing his self-confidence in this powerful book that begs to be read out loud. The imagery created by the child-friendly metaphors is almost tangible. "I am good to the core, like the center of a cinnamon roll. Yeah, that good." This truly phenomenal book is a real standout and sure to help children build their own self-assurance.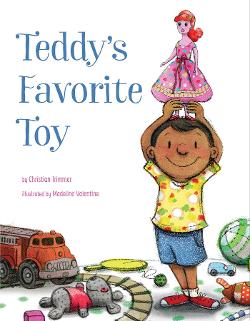 Teddy's Favorite Toy by Christian Trimmer; illustrated by Madeline Valentine, 2018
(Ages 4 and up)
Although Teddy has many toys, his absolute favorite is his doll, Bren-Da, Warrior Queen of Pacifica. With her excellent manners and "flying crane spinning split kick", this red headed royal is both polite and fierce! When tragedy strikes and Bren-da is accidentally thrown away, however, Teddy's mom showcases her own superhero skills.
This entertaining book not only defies gender norms, but it has humor, excitement and a happy ending!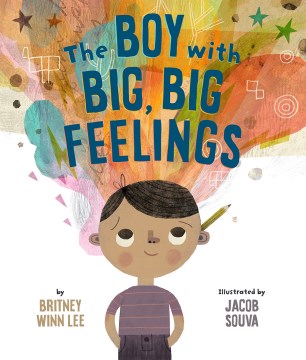 The Boy With Big, Big Feelings by Britney Winn Lee; illustrated by Jacob Souva, 2019
(Ages 4 and up)
Colorful illustrations showcase the big emotions one little boy feels. He is initially embarrassed by his incapacity to contain them, but is relieved and reassured when he discovers other children experience large feelings too.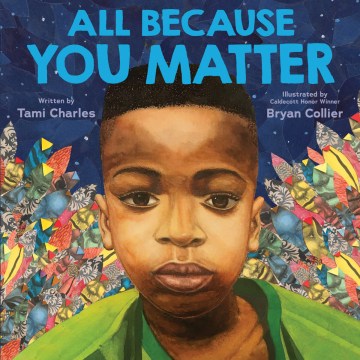 All Because You Matter by Tami Charles; illustrated by Bryan Collier, 2020
(Ages 4 and up)
"You matter" is a phrase that can never be said enough to children. That's why the radiant new book All Because You Matter is so important. It uses stirring text and stunning collage-style illustrations to remind children of their self-worth.
The lyrical words reassure readers that even when they doubt themselves because of their own mistakes or due to the words and actions of others, they are, in fact, loved and will always matter. This empowering and timely book is simply phenomenal.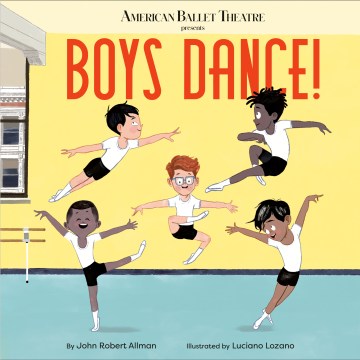 Boys Dance by John Robert Allman; illustrated by Luciano Lozano, 2020
(Ages 4 and up)
Flowing rhymes follow a group of diverse boys who learn the basics of ballet in this standout story. The energetic illustrations demonstrate the athleticism ballet dancers require. Many children will also be mesmerized by the backmatter providing inspiring stories of other male dancers.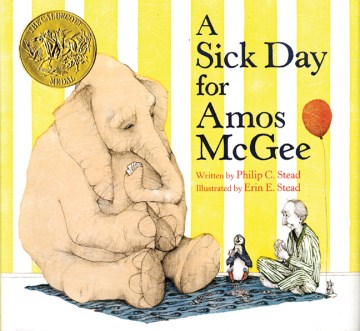 A Sick Day for Amos McGee by Philip C. Stead; illustrated by Erin E. Stead, 2010
(Ages 3 and up)
This is one of my all-time favorite picture books. It's message of empathy and kindness is so incredibly heartwarming and the award-winning illustrations are absolutely charming.
Amos McGee works at the zoo and always makes time to give special attention to the animals. When he stays home from work one day due to illness, his friends make the trip to take care of him in return. This sweet and tender story is filled with amusing details that draw the reader in and will make children want to revisit for multiple readings.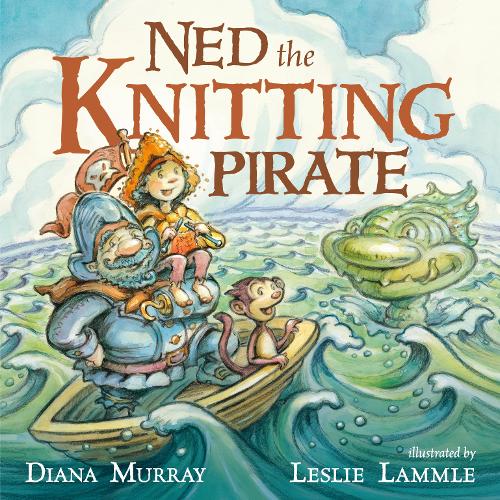 Ned the Knitting Pirate by Diana Murray; illustrated by Leslie Lammle, 2016
(Ages 4 and up)
Ned is a pirate who stays true to himself despite his crew's attempt to convince him that knitting is not rough and tough enough for a pirate's life. When one of his knitted blankets lulls a fearsome sea monster back to sleep, the other pirates realize the value of knitting and learn the new hobby. This book begs to be read out loud and it is almost impossible for children not to join in on Ned's cheerful refrain.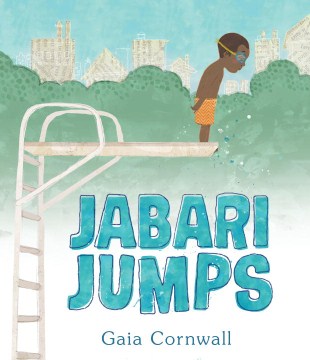 Jabari Jumps by Gaia Cornwall, 2017
(Ages 4 – 8)
Gorgeous illustrations adorn this lovely book on facing your fears. Jabari has just finished his swim lessons and is now ready to tackle the high dive at his local pool. Jabari appears self-assured, but hesitates when it is his turn to climb onto the diving board. Luckily, his wise father is there to give him some helpful advice that bolsters his confidence and inspires him to take the plunge! We also love the perseverance he shows in Jabari Tries .
The New York Times best-selling series from Jory John and Pete Oswald presents positive messages to children in such an enjoyable and interesting way. I highly recommend all the books in the series.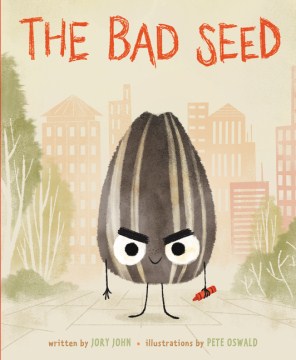 The Bad Seed
– People may think he's a bad seed, but he's just grouchy after a tough experience. Now, he's trying to make nicer, kinder decisions demonstrating that it's never too late to change for the better!
Buy It Here
The Good Egg
– When the pressure of always being good causes him to literally crack up, he realizes he needs a little self-care. This amusing book is an excellent reminder that no one is perfect and that they shouldn't have to be!
Buy It Here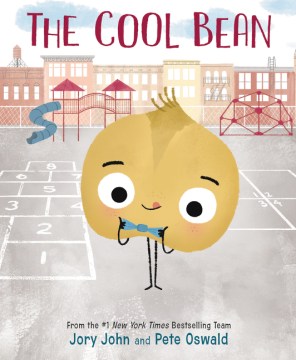 The Cool Bean
– When a bow-tie-wearing bean laments over the distance that has grown between him and his old friends who are now the popular kids, he is shocked to discover that coolness is more than how you dress and move. The cool beans are kind and help those in need!
Buy It Here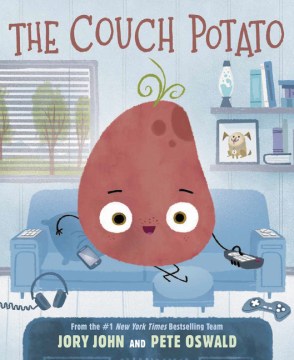 The Couch Potato
– While initially completely enthralled with his screen time, he discovers the joy of venturing outside and teaches kids the importance of having a balance in life.
Buy It Here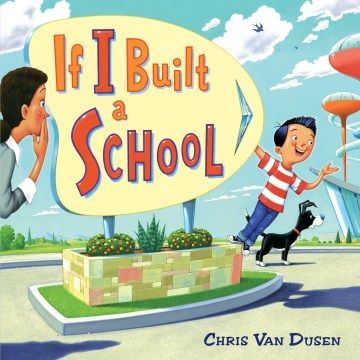 If I Built a Schoolby Chris Van Dusen, 2019
(Ages 4 and up)
Rhyming text and Chris Van Dusen's signature artwork shine in this amusing series about a boy who dreams of designing his
own school, car, and home. It is hard not to love the imaginative, determined Jack who is sure to inspire other children to get out their markers and begin planning their own idyllic inventions. You won't want to miss If Built a Car , If I Built a House, or If I Built a School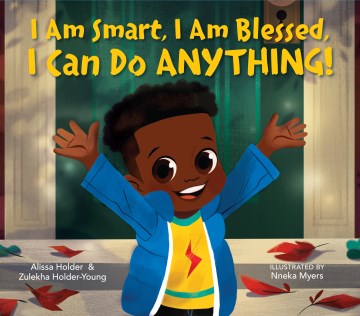 I Am Smart, I Am Blessed, I Can Do Anything! by Alissa Holder and Zulekha Holder-Young, illustrated by Nneka Myers, 2020
(Ages 5 and up)
When Ayaan admits to his mother that he doesn't feel smart and worries he doesn't always know the answer in school, she teaches him three affirmations that give him the confidence to boldly face each new day. Our family was so inspired by this powerful story, we started saying the same affirmations to bolster my children's self-assurance.
The Word Collector
by Peter H. Reynolds, 2018
(Ages 5 and up)
While many children may collect a variety of things, Jerome collects words. Words are all around us, and Jerome carefully jots down his favorites. After an accident, Jerome's words become jumbled. He finds that when he combines his words, they make the most incredible poems and songs. He further discovers that by knowing more words, he can better articulate his thoughts and feelings with others.
In an unselfish act, he scatters his collection of words in the wind in order to share all of his literary treasures with other children. The book ends with the inspiring challenge, "Reach for your own words tell the world who you are and how you will make it better." Pure gold!
Crown: An Ode To The Fresh Cut written by Derrick Barnes and illustrated by Gordon C. James, 2017
(Ages 5 and up)
I don't know what I love more about this one, the text or the illustrations. Both perfectly capture the pride of a young Black boy as he gets his hair cut at his local barber shop.
Elements of confidence, joy, and self-respect jump off the pages. The haircut changes the way the boy feels both about himself and the outside world. With his "fresh cut" he can accomplish anything. It is hard not to smile at the incredible illustrations, especially the ones displaying the look of confidence on the boy's face. Awarded a Newbery Honor, a Caldecott Honor, a Coretta Scott King Author Honor, and a Coretta Scott King Illustrator Honor, this one is not to be missed!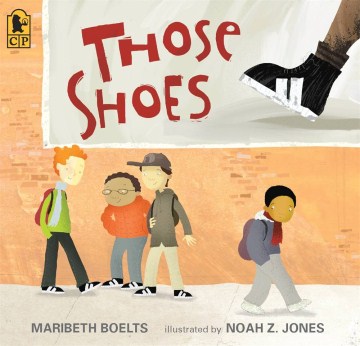 Those Shoes by Maribeth Boelts; illustrated by Noah Z. Jones, 2007
(Ages 5 and up)
This powerful story will stay with readers long after closing the book. Jeremy desperately wants a pair of black high-tops with two white stripes, but his grandmother cannot afford them. He sadly watches as all of his friends come to school with the coveted shoes. Finally, he finds his own pair at a secondhand store. Even though they are too small, he squeezes his feet in them each day until he notices one of his friends has shoes being held together with tape. In a heartfelt act of generosity, Jeremy gives his friend the popular shoes.
This thought-provoking book does an excellent job of reinforcing messages of need and want with kindness and compassion in a realistic scenario. It is one of my absolute favorite read alouds on kindness for elementary age children.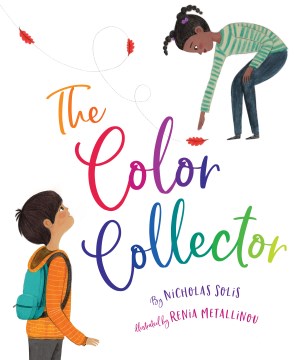 The Color Collector by Nicholas Solis; illustrated by Renia Metallinou, 2021
(Ages 5 and up)
When an observant young boy helps a new girl feel welcome, an incredible friendship flourishes. This tender tale skillfully depicts the impact of the boy's kindness in black and white illustrations that light up with color as the friendship blooms. The acts of saying hello and listening may seem simple, but this story demonstrates the powerful effect empathy can have in changing someone's life and helping them feel seen.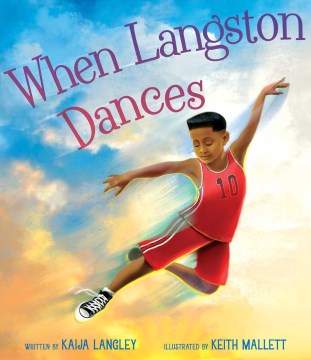 When Langston Dances by Kaija Langley; illustrated by Keith Mallett
Stunning life-like illustrations adorn the pages of this uplifting story of a boy breaking stereotypes to pursue his dream of becoming a ballet dancer. The pure bliss Langston feels while dancing is expertly captured in the expressive illustrations and readers will cheer for him as he follows his heart.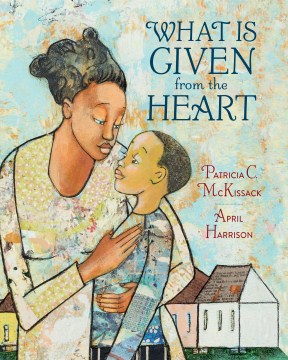 What is Given From the Heart by Patricia C. McKissack ; illustrated by April Harrison, 2019
(Ages 6 and up)
James Otis is having a rough few months. He lost his father and his family has very little money. When another family loses all of their possessions in a fire, however, he discovers a way to bring them joy with a gift from the heart.
This hauntingly beautiful story exquisitely conveys the messages of empathy and kindness and acts as a true celebration of faith, hope, and community.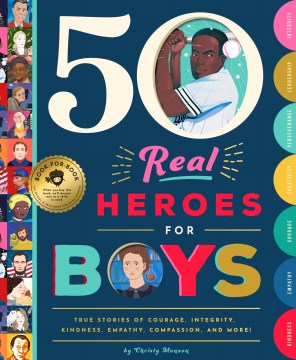 50 Real Heroes for Boys: True Stories of Courage, Integrity, Compassion, Leadership, and More! by Christy Monson, 2019
(Ages 8 and up)
Focusing on character traits including compassion, integrity, hard work, and leadership, fifty individuals are introduced to children as role models. Both men and women are included in the list and are showcased with a large portrait-style illustrations, brief biography, quotations, and questions encouraging readers to reflect on how they can exhibit similar attributes.