Each month, my kids love sharing their favorite books we read over the last 4 weeks. In August, we indulged in several silly stories, a heartwarming fairytale, and a fascinating picture book biography of a pioneer in the U.S. Forest Service.
What books are you reading and loving at the moment? Spot any favorites here?
*This post contains affiliate links. To read my full disclosure CLICK HERE.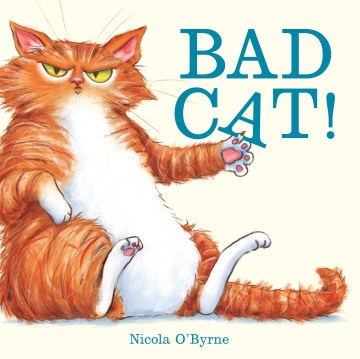 Bad Cat by Nicola O'Byrne, 2021
It is nearly impossible not to giggle at the naughty Fluffykins who, much to his owner's dismay, causes havoc around the house. The big orange cat is seen knocking over vases, unravelling yarn, and getting into a whole mess of trouble. The comical expressions portrayed by Fluffykins perfectly compliment the droll text making this one fun read aloud that my kids begged to hear again and again.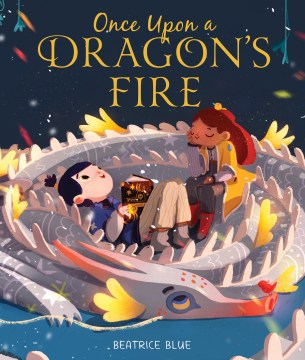 Once Upon a Dragon Fire by Beatrice Blue, 2021
My kids love fairytales, so they couldn't wait to read this original story that is full of enchantment and wonder. Once upon a time, there was a village whose inhabitants feared a dragon. Everyone, except for Freya and Sylas, who loved sharing stories of the mysterious beast. When a cold storm blows in, Freya and Sylas are convinced it is the dragon's fault and travel to battle him in order to restore warmth to their village. Upon meeting the dragon, however, they learn an important lesson in kindness and friendship that will change everything.
Lush illustrations bring Freya and Sylas' world to life with a particularly impressive four-page foldout revealing the dragon's new talent.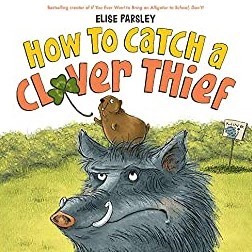 How to Catch a Clover Thief by Elise Parsley, 2021
We are huge fans of Elise Parsley's Magnolia Says Don't series, so we couldn't wait to check out her new book and it did not disappoint.
Roy is a warthog overcome with joy at his discovery of a delicious clover patch. He is determined to stand guard over it until it blooms, but a sneaky gopher named Jarvis cleverly distracts him with a variety of books. Between the expressive illustrations and humorous text, there is a lot to love about this comical story! I especially enjoyed giving funny voices to the characters.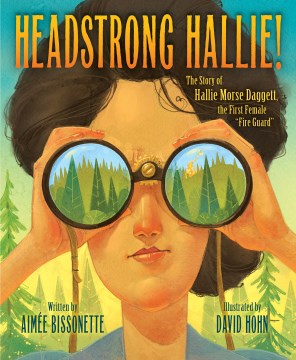 Headstrong Hallie: The Story of Hallie Morse Daggett, the First Female Fire Guard by Aimée Bissonette; illustrated by David Hohn, 2021
We love learning about inspiring people through picture book biographies and we particularly enjoyed the tale of Hallie Morse Daggett whose love of nature and determined attitude helped her become the first female fire guard.
Growing up in the forests of California, wild fires were a common occurrence to Hallie. She dreamed of protecting her home, her community, and the woods that she treasured. After a series of rejections based on her gender, Hallie was finally awarded the position of fire guard in 1913 and she served for over a decade.
Engaging illustrations skillfully capture both the beauty of nature and the danger and devastation of wild fires while the text and informative author's note display Hallie's grit and bravery. Hallie's story had my children captivated and begging for repeated readings.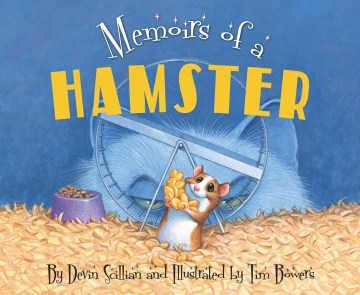 Memoirs of a Hamster by Devin Scillian; illustrated by Tim Bowers, 2013
Using a diary format, an adorable hamster named Seymour shares the ups and downs of being a pet. He loves his cozy cage filled with snacks, but when a sneaky cat tricks him out into the open, he has to find a way to escape both the cat and a vacuum cleaner! With plenty of humor and delightful illustrations, this one is a lot of fun!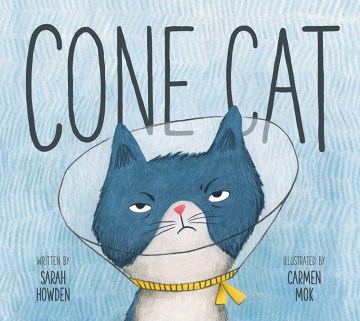 Cone Cat by Sarah Howden; illustrated by Carmen Mok, 2020
Since both of our cats were neutered in August and received cones, we simply had to get Cone Cat , which proved to be a big hit!
When a cat named Jeremy wakes up with a cone around his neck he wallows in self-pity until he discovers several surprising benefits of having a cone. This funny book is a joy to read aloud and has the most gratifying ending!