I love first day of school books because they are a perfect way to reassure and excite children about the upcoming school year. Whether read at home or in a classroom, this new group of school-themed stories is sure to be a hit!
*This post contains affiliate links. To read my full disclosure CLICK HERE.
Lola Goes to School by Anna McQuinn; illustrated by Rosalind Beardshaw, 2019
(Ages 2 – 5)
This is an excellent resource for prepping young children to start preschool. Readers will follow Lola as she picks out her clothes the night before, poses for first day pictures, plays with new friends, sings at circle time, and returns home for a snack and nap.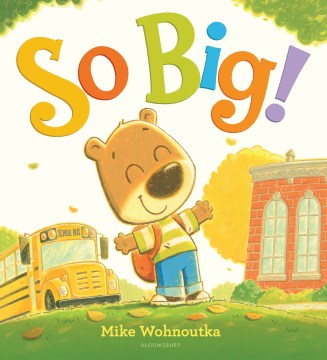 So Big! by Mike Wohnoutka, 2019
Bear is happy to be "so big" that he can go to school. When he sees the giant bus and looming building, however, "so big" takes on a different meaning. With the help of a new friend, Bear faces his fear and finds school to be "just right." The simple text and engaging pictures make this a great read aloud for young students.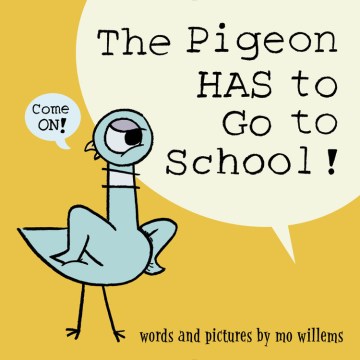 The Pigeon HAS to Go to School by Mo Willems, 2019
(Ages 3 –8)
In the latest installment of this popular series, Mo Willems brilliantly takes children's fears about starting school and turns them into a hysterical story that is sure to make children giggle and feel reassured at the same time!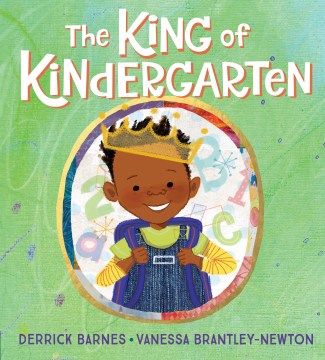 The King of Kindergarten by Derrick Barnes; illustrated by Vanessa Brantley-Newton, 2019
(Ages 4 – 6)
Filled with colorful illustrations and affirming text, this playful book is sure to generate excitement about starting kindergarten. When a mother deems her son the "king of kindergarten", he gains the confidence to face anything. With a giant smile, he listens to his teacher, shares, plays, and makes new friends. This charming story will leave readers eager to explore their own royal school kingdoms.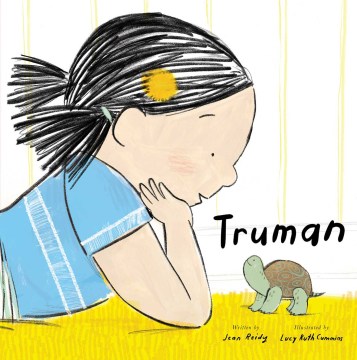 Truman by Jean Reidy; illustrated by Lucy Ruth Cummins, 2019
(Ages 4 – 8)
This unique first-day-of-school story is told from the point of view of an adorable pet turtle. When his owner goes to school, he bravely, but slowly attempts to go after her. This heartwarming and humorous story is perfect for a wide audience including younger siblings who will feel a kinship with Truman eagerly awaiting their older brother or sister's return from school.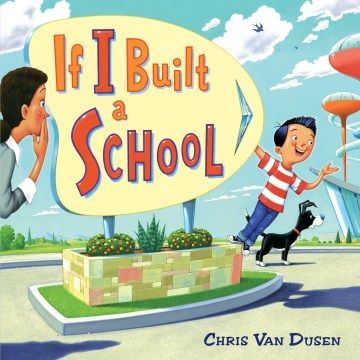 If I Built a School by Chris Van Dusen, 2019
(Ages 4 – 10)
Rhyming text and Chris Van Dusen's signature artwork shine in this amusing school-themed story about a boy who dreams of designing his own school. The vivid illustrations and imaginative storyline are sure to inspire children to start designing their own idyllic schools.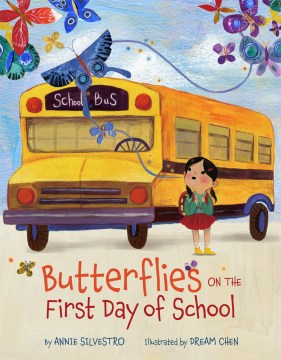 Butterflies on the First Day of School by Annie Silvestro; illustrated by Dream Chen, 2019
(Ages 4 – 10)
This clever tale takes the metaphor of butterflies representing nerves and turns it into a lovely reassuring story.
Rosie excitedly prepares for her first day of school, but when the big day finally arrives she begins to worry. When she complains that she doesn't feel well, her mother comments that she has butterflies in her belly. As she opens her mouth to makes new friends and participate in activities, the imaginary butterflies fly out and her confidence grows. She even bravely approaches another girl who looks like she might have butterflies of her own.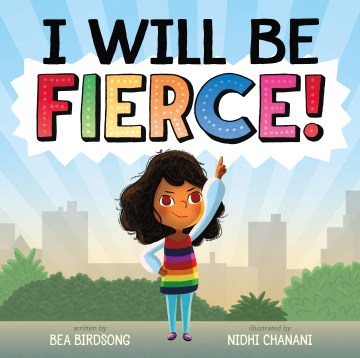 I Will Be Fierce by Bea Birdsong; illustrated by Nidhi Chanani, 2019
(Ages 4 – 8)
When a little girl awakens to begin her day, she uses her imagination to bravely face the make-believe and real obstacles of school. Feeling confident, she is kind to others and finds joy all around her. This story is sure to help children feel empowered when attending their own school.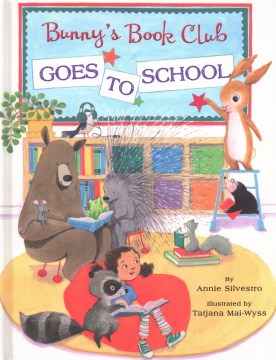 Bunny's Book Club Goes to School by Annie Silvestro; illustrated by Tatjana Mai-Wyss, 2019
(Ages 4 – 8)
The adorable gang from Bunny's Book Club (2017) is back with a new human member named Josie. When Josie shares her fears about starting school, the book club decides to support her by joining her on her first day. Comedic hijinks ensue creating an endearing and amusing story about friendship and the fun that can be had at school.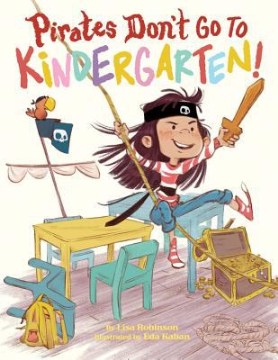 Pirates Don't Go to Kindergarten by Lisa Robinson; illustrated by Eda Kaban, 2019
(Ages 4 – 8)
This imaginative story stars a little girl who loved her pirate-themed preschool class. When she discovers that she will have a new captain in kindergarten, she attempts a mutiny! After encouragement from her old teacher, however, she feels ready to face the adventures that await her in her space-themed kindergarten class.
Unicorn is Maybe Not So Great After All by Bob Shea, 2019
(Ages 4 – 8)
Bob Shea books always make my kids laugh, so I was thrilled to find a sequel to Unicorn Thinks He's Pretty Great (2013). Unicorn can't wait for the first day of school, but when he doesn't receive the grand reception he expects, he tries to reinvent himself to impress his friends. This is a silly back-to-school tale about friendship and staying true to yourself.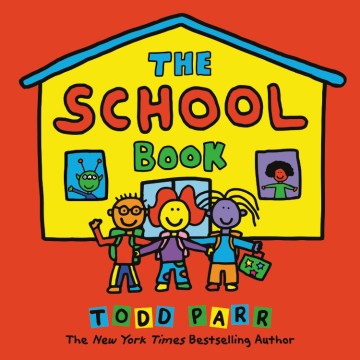 The School Book by Todd Parr
(Ages 3 – 6)
Todd Parr is back with his signature bold artwork and feel-good text to give children a brief overview of various activities they will perform in school. From having guest speakers, to creating projects and exercising their bodies, children will gain an inside view of what to expect during their time at school.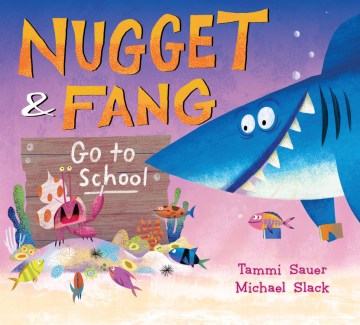 Nugget and Fang Go to School by Tammi Sauer; illustrated by Michael Slack, 2019
(Ages 4 – 8)
Humorous illustrations and text are evenly paired to create a cute story about friendship and nerves about starting school. Fang is a vegetarian shark whose first day of school does not go smoothly. At the end of the day, however, he realizes that with the support of his friend, he can face any obstacle.
My four-year-old surprised me after reading this book by saying, "Mommy, I'm just like Fang. I was nervous when I started preschool, but then I loved it!" I just love when kids identify with a character. Even if it is a toothy shark!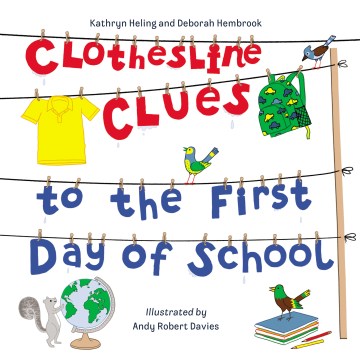 Clothesline Clues to the First Day of School by Kathryn Helling and Deborah Hembrook; illustrated by Andy Robert Davies, 2019
(Ages 4 – 6)
This clever book provides an engaging guessing game to familiarize children with people they will meet at school. Darling illustrations showcase a clothesline with garments or uniforms and rhyming text gives clues to whom children will find on the subsequent page. The school-related professions include a crossing guard, teacher, cafeteria cook, custodian, art teacher, and gym teacher.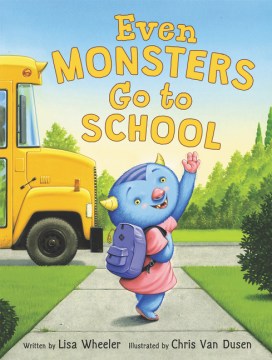 Even Monsters Go to School by Lisa Wheeler; illustrated by Chris Van Dusen, 2019
(Ages 4 – 8)
When a little blue monster is nervous about going to school, her father uses rhyming text to describe the array of monsters that will attend school. Delightful illustrations follow each monster as they partake in fun school related activities.
Looking for more First Day of School Stories? Check out our other school-themed book lists: