The summer before children begin kindergarten is an emotional one filled with lots of anticipation. Reading books together is a perfect way to enjoy a little extra snuggle time while also getting your soon-to-be kindergartner excited about reading.
I've put together a list of my favorite books that are not only entertaining and engaging, but many on the list also reinforce important skills such as counting, rhyming, alphabetical recognition, and social emotional learning needed for kindergarten.
*This post contains affiliate links.
PICTURE BOOKS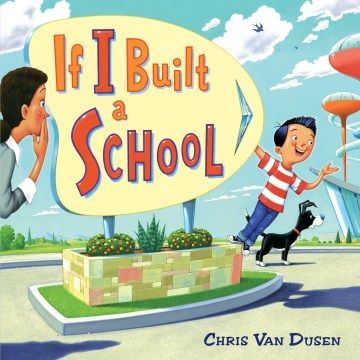 If I Built a School by Chris Van Dusen, 2019
Rhyming text and Chris Van Dusen's signature artwork shine in this entertaining school-themed story about a boy who dreams of designing his own school. The vivid illustrations and imaginative storyline are sure to inspire children to start planning their own idyllic schools. The other two in the series, I Built a Car and If I Built a House are must-haves as well!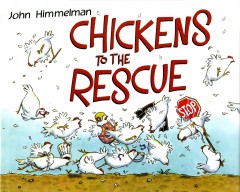 Chickens to the Rescue by John Himmelman, 2006
This book is as fun to read aloud as it is to listen to. A group of enthusiastic chickens appear on each page to solve a crisis on their farm. Ranging from making dinner to getting cows out of a tree, there is no emergency too big for these impressive chickens. Each two-page spread presents a different disaster on each day helping to reinforce days of the week to young children.
The Magical Yet by Angela DiTerlizzi; illustrated by Lorena Alvarez, 2020
This story is perfect for empowering children to take risks, work hard, and embrace mistakes. Rhyming text and colorful illustrations follow a young girl who struggles to learn to ride a bike. Just as she is determined to walk forever, she meets the Magical Yet. Presented as a glowing pink flower-like object, the Magical Yet teaches the girl that with determination, practice, and grit, she can tackle any problem.
The engaging illustrations feature a diverse group of children learning to accomplish a variety of tasks giving this charming book wide appeal.
Dandy by Ame Dyckman; illustrated by Charles Santoso, 2019
(Ages 4 and up)
Dandy is the hilarious story of a daddy lion who does everything he can to rid his pristine lawn of the invasive weed while his daughter adopts the dandelion as her new friend. This humorous and gratifying story is one that both adults and children will enjoy!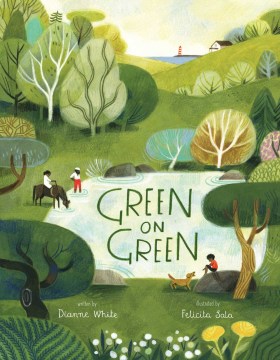 Green on Green by Dianne White, illustrated by Felicta Sala, 2020
This gorgeous new book uses elegant prose and charming illustrations to brilliantly capture the essence of each season.
The tranquil pictures follow a family through a full year highlighting beautiful elements of nature such as plants, animals, and idyllic landscapes. Readers will observe the quiet joy each season brings and perceptive children will notice that the return of spring brings a new baby, further symbolizing the idea of rebirth. This sophisticated gem is a real standout!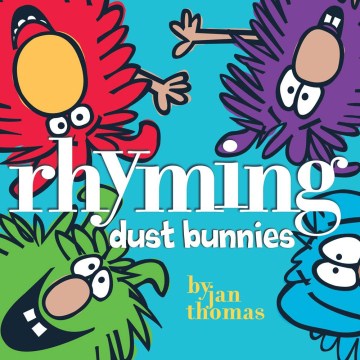 Rhyming Dust Bunnies by Jan Thomas, 2009
Rhyming is an important skill for new kindergartners to know and what better way to reinforce it than by reading a book full of silly rhymes? This comical story stars four colorful, fuzzy dust bunnies who love to speak in rhyme. Prepare for giggles when one dust bunny starts blurting out some unexpected words that break their rhyming pattern.
One by Kathryn Otoshi, 2008
This brilliant book uses numbers and colors to create a clever story about bullying and acceptance. Red is hot headed and enjoys picking on Blue. The other colors are too intimidated to help until the number One enters and teaches them all a meaningful lesson. This is one of my favorite books that is a must-read.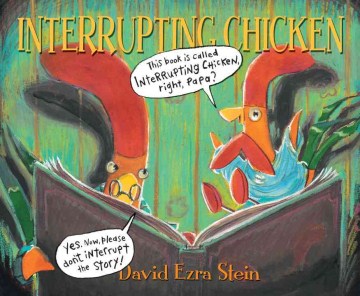 Interrupting Chicken by David Ezra Stein, 2010
(Ages 4 and up)
It's time for bed and Little Red excitedly awaits her Papa's bedtime stories. As he reads each classic fairy tale, the exuberant Little Red can't help but interrupt each one with comical results. This enchanting Caldecott Honor book is a ton of fun to read aloud.
Boxitects by Kim Smith, 2020
This inspiring book takes the idea of creating with boxes and wraps it into an entertaining story with bright colors, imaginative creations, and a message about teamwork!
Meg is excited to attend maker school and further develop her impressive skills of building with boxes. When she meets Simone, a fellow boxitect, however, she becomes jealous of the new student and dismayed when they are forced to work as a team. After a failed experiment, the two engineers realize they both have something valuable to offer and they can construct something even more amazing when working together.
Instructions on how to build a "Boxitect Tunnel" and "Boxitect Castle" are included in the back for little builders.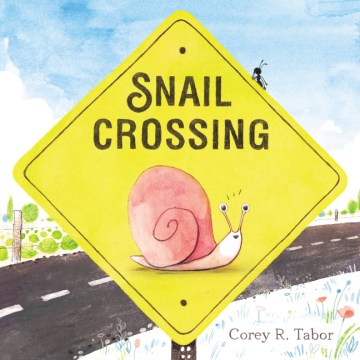 Snail Crossing by Corey R. Tabor, 2020
This charming story stars a cheerful snail who bravely attempts to cross a road to reach a field of crunchy cabbages. Along the way he encounters a car, a hungry crow, and a group of impolite ants. Despite the ants' rudeness, the snail invites them into his shell during a rainstorm and his kindness is later returned in an unexpected and satisfying way.
Full of humor, engaging illustrations, and a lovable protagonist, this feel-good story is simply delightful and a big hit with both my kids and me.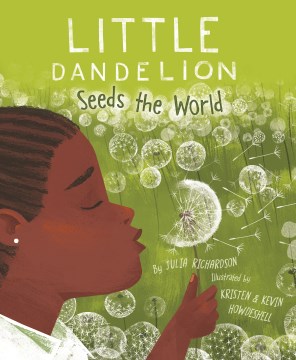 Little Dandelion Seeds the World by Julia Richardson; illustrated by Kristen and Kevin Howdeshell, 2021
While dandelions may be a common site in our backyards, did you know that they bloom on every single continent making them one of the most prolific plants on Earth?
Little Dandelion Seeds the World uses lively alliteration to describe how the resilient dandelion seeds spread across the entire world carried by the wind, animals, and water. The upbeat text is a joy to read aloud while the colorful eye-catching pictures draw the reader in. This standout read aloud is perfect for science units discussing seeds and for providing children with a more global perspective.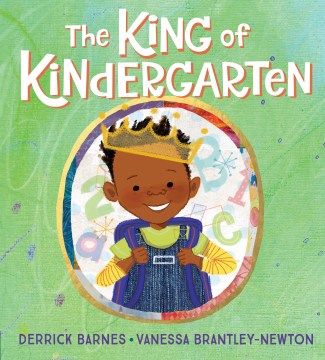 The King of Kindergarten by Derrick Barnes; illustrated by Vanessa Brantley-Newton, 2019
Filled with colorful illustrations and affirming text, this playful book is sure to generate excitement about starting kindergarten. When a mother deems her son the "king of kindergarten", he gains the confidence to face anything. With a giant smile, he listens to his teacher, shares, plays, and makes new friends. This charming story will leave readers eager to explore their own royal school kingdoms.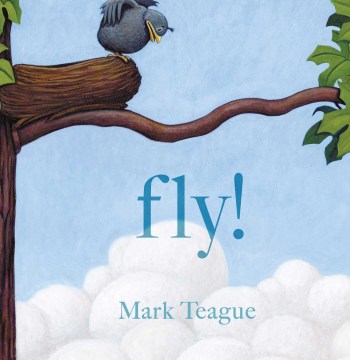 Fly by Mark Teague, 2019
No words are needed to understand the hilarious conversation between a mother bird and her baby in Mark Teague's new book, Fly . When a mama robin encourages her little one to fly on his own, the hatchling comes up with several funny alternatives. This wordless wonder made both my children and me laugh at the relatable interaction between parent and child and the sweet ending always resulted in a warm hug.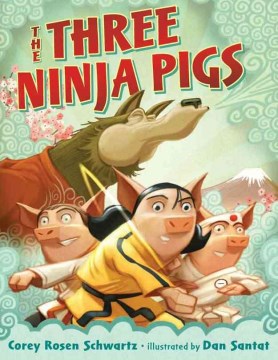 The Three Ninja Pigs by Corey Rosen Schwartz ; illustrated by Dan Santat, 2012
This action-packed fractured fairy tale puts an exciting new spin on an old classic. When an intimidating wolf comes knocking on their door, three pigs decide to train at their local ninja school to learn self-defense. When the first two drop out early, their hardworking sister saves the day. With eye-catching illustrations, tons of amusing puns, and an entertaining storyline with great messaging, The Three Ninja Pigs is a real winner.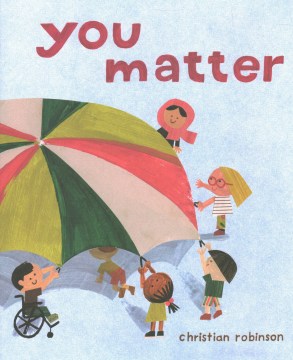 You Matter by Christian Robinson, 2020
If ever there was a book that a child NEEDS to hear, it is this one. YOU MATTER by Christian Robinson combines his beautiful signature artwork with a message that each of us is important. With just the right amount of humor mixed in with the simple text, this is a book that will resonate with the youngest listeners to the oldest readers.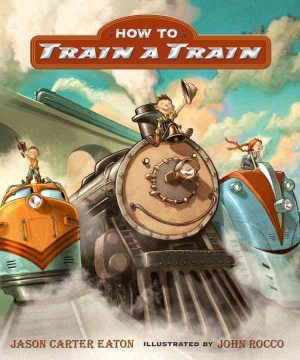 How to Train A Train by Jason Carter Eaton; illustrated by John Rocco, 2013
Who wouldn't want a train as a pet? A young boy helpfully describes how to identify what kind of train is the right pet for you, how to catch one, and then how to care for it. Filled with tongue-and-cheek humor and beautiful illustrations, children and adults will not be able to resist this clever story.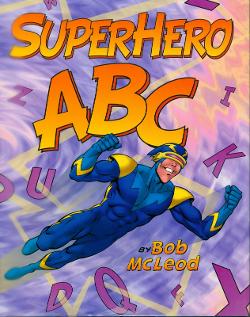 SuperHero ABC by Bob McLeod, 2006
What better way to get kids excited about the alphabet than using super heroes to introduce them? Using each letter of the alphabet, a new super hero is introduced with descriptions of his or her powers. The characters are diverse and the large, colorful illustrations are filled with amusing details.
A Squiggly Story by Andrew Larsen; illustrated by Mike Lowery, 2016
When a young boy yearns to write a story like his big sister, she encourages him to start with a letter. He jots down the letter I and from that one straight line, grows a tale full of imagination. I adore how this story builds children's confidence in their ability and encourages them to create.
The Little Red Fort by Brenda Maier; illustrated by Sonia Sanchez, 2018
Filled with a spunky protagonist, lively illustrations, and engaging text, you will not want to miss this fun take on the classic folktale, "The Little Red Hen". I can't tell you how many forts this book as inspired in our house!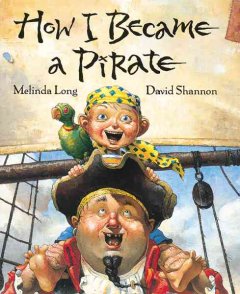 How I Became a Pirate by Melinda Long; illustrated by David Shannon, 2003
A little boy joins a band of pirates and at first relishes in his new life without rules or vegetables, but soon realizes being a pirate is not all it's cracked up to be. David Shannon's illustrations shine as he perfectly captures pirate life. A fun story for any buccaneer.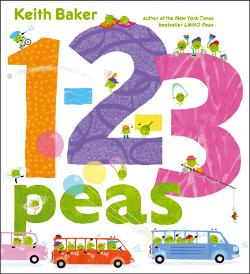 1-2-3 Peas (Peas series) by Keith Baker, 2012
Keith Baker's series about a group of anthropomorphic peas is a perfect way to introduce or review letters, numbers, colors, and seasons. In 1-2-3 Peas, flowing rhymes follow the peas as they perform comical actions as they count up to one hundred. The majority of the book counts by tens providing excellent practice for children while engaging with the captivating artwork. As an added bonus there is a ladybug that appears on each page that is fun to hunt for. I also highly recommend the other books in the series, LMNO Peas, LMNO Peaquel, Hap-pea All Year.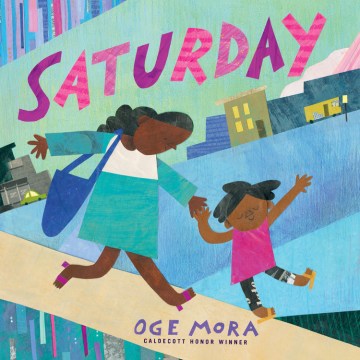 Saturday by Oge Mora, 2019
Caldecott Honor Winner, Oge Mora, is back with another outstanding book filled with gorgeous collage-style illustrations and a heartwarming storyline.
Ava's mother works hard all week and Saturday is the one day they have to spend together. This Saturday, Ava and her mom are looking forward to their typical weekend routine, but are met with difficulties at every turn. With each mishap, Ava's mother reassures her that the day will still be special. When Ava's mother realizes that she has forgotten the tickets to a puppet show, however, she is the one who melts down. Ava in return gathers the strength to cheer her mom up and they return home to have one last adventure of the day. With stunning artwork and themes of family and resilience, there is so much to love about this remarkable story!
A Sick Day for Amos McGee by Philip C. Stead; illustrated by Erin E. Stead, 2010
This is one of my all-time favorite picture books. It's message of empathy and kindness is so incredibly heartwarming and the award-winning illustrations are absolutely charming.
Amos McGee works at the zoo and always makes time to give special attention to the animals. When he stays home from work one day due to illness, his friends make the trip to take care of him in return. This sweet and tender story is filled with amusing details that draw the reader in and will make children want to revisit for multiple readings.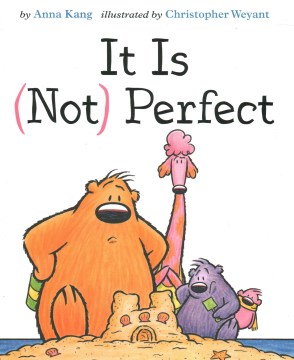 It Is (Not) Perfect by Anna Kang; illustrated by Chrostpher Weyant, 2020
When two adorable bears put the finishing touches on their sand castle, onlookers advise them to add more elements to make it better. The friends fastidiously build more and more components until they have a massive palace that while beautiful, can't withstand the power of a giant wave. The bears reevaluate the flattened version of their sand castle and realize it is indeed perfect just the way it is.
With its spare text and amusing illustrations, this book makes the complex topics of self-assurance and handling disappointment more accessible to children. It is also a great tool for starting a conversation on how much value we should place in the opinion of others.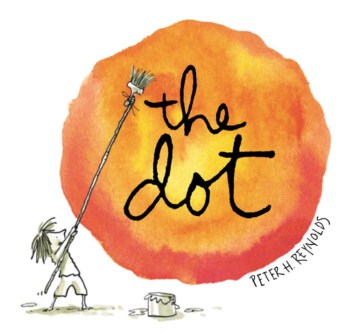 The Dot by Peter Reynolds, 2003
When a discouraged girl named Vashti believes she cannot draw, her art teacher encourages her to make a simple dot. When the teacher then frames her dot, Vashti is inspired to make more artwork and creates her own gallery full of work. This deceptively simple story inspires readers to believe in themselves and gives them the confidence to make their own mark.
EASY READERS
There is no expectation that children should know how to read going into kindergarten. Many kindergarten programs begin the year by reviewing the alphabet and then start to focus on sight words (the, you, is, etc.) and consonant vowel consent (CVC) words such as mat, pig, log, etc.
If your little one has expressed an interest in learning to read, however, and would like to start tackling books, I recommend the Dash Into Reading series listed below.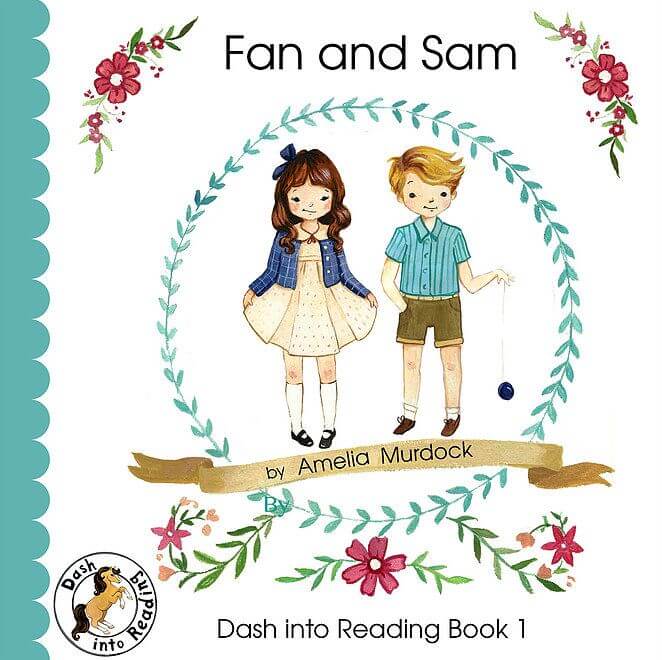 Dash Into Reading series by Amelia Murdock, 2017
It is rare to find a primer series so beautifully illustrated and so helpful in building literacy skills. Each book begins with a sound guide of the letters used, sight words that will appear in the book, and a blending path to combine the letters to form words.
The stories themselves contain enough humor and action to keep kids engaged and excited for the next tale. The stories grow in difficulty level, so that children are always building on what they read
These books have a charming, wholesome feel to them that both parents and children will enjoy.
For more Easy Reader suggestions, check out the below lists.