Summer reading isn't just for kids anymore! Whether you are looking for a book to relax with poolside, an audiobook to entertain you while heading on a road trip, or a tantalizing tale to enjoy at bedtime, I've got a list of new releases that are perfect for diving into this summer!
Below you will find my favorite eight books that I've recently read and couldn't get enough of and ten more that I can't wait to check out. From heartfelt romantic comedies, to poignant historical fictions, and nail-biting thrillers there is a little something here for everyone.
What are you waiting for? Grab one of these standout stories and indulge in some summer fun! Happy reading!
*This post contains affiliate links.
Tried and True Tales I Loved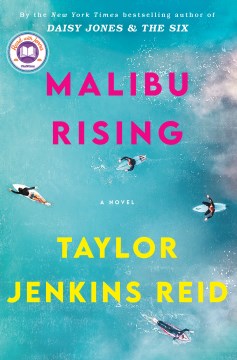 Malibu Rising by Taylor Jenkins Reid
If you are looking for a beach read with a little more depth, you simply must read Malibu Rising . I honestly don't know how Taylor Jenkins Reid comes up with the most interesting and robust characters, but she has a magical way of breathing life into them. They feel so real, you could recognize them on the street.
In this enthralling story, I fell in love with the Riva family and thoroughly enjoyed following them through their years of ups and downs leading to one momentous event set in 1983 Malibu. Despite having a famous estranged father, the four Riva children have created their own niches in the world. Nina is a supermodel, Jake is a championship surfer, Hud is a sports photographer, and Kit is coming into her own. All of their lives are about to change, however, during one infamous party.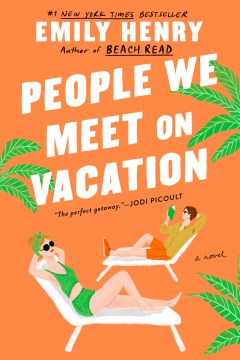 People We Meet on Vacation by Emily Henry
Beach Read was one of my favorite books I read last summer, so I couldn't wait to check out Emily Henry's newest love story and it didn't disappoint.
Poppy and Alex might be opposites in many ways, but they are best friends who love to vacation together each summer. Told in present and past tense, I loved following Poppy and Alex as they travelled the world together, shared witty banter, and built up some serious sexual tension. This feel-good romance is a perfect summer read!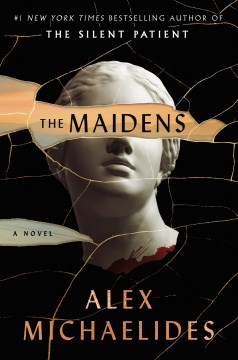 The Maidens by Alex Michaelides
With the Silent Patient and now The Maidens, Alex Michaelides has proven himself to be the master of suspense and intrigue.
His newest book stars Mariana, a troubled therapist, who is pulled out of mourning her husband's recent death with a disturbing phone call. Her niece Zoe informs her that her best friend has just been murdered and begs for Mariana's help. Mariana returns to her old college campus to assist Zoe and inadvertently begins working on the case. She immediately suspects a professor who teaches a group of adoring students called The Maidens. With secrets at every corner mixed in with whimsical elements of Greek Mythology, I couldn't put this book down!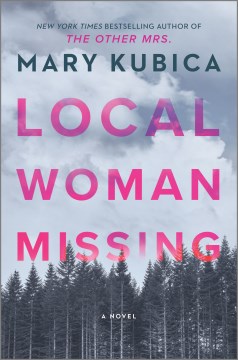 Local Woman Missing by Mary Kubica
This book was nothing like I expected, but with twists and turns galore, I couldn't put it down!
When two women and a young girl go missing in a suburban neighborhood, the community is shaken. Eleven years later, the missing child is found, but her appearance stirs up long buried secrets that have a ripple effect through the neighborhood. Told from multiple points of view with a fast-paced storyline that goes back and forth in time, this one is electrifying!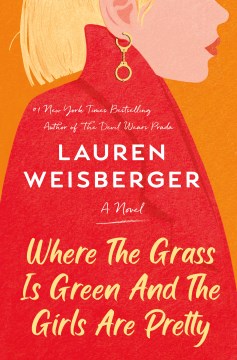 Where the Grass is Green and the Girls Are Pretty by Lauren Weisberger
As the anchor to one of America's most popular news broadcast shows, Peyton Marcus appears to have it all. Her world comes crashing down, however, when her husband is arrested for bribing her daughter's way into Princeton. Peyton turns to her sister Skye for support only to discover that both sisters are hiding their own life-altering secrets.
I really enjoyed the loving dynamic between Peyton and Skye and cheered for them as they come to terms with their mistakes and attempt to change for the better. This is my book club's selection for this month and I can't wait to discuss the decisions the women make, how far parents should go to help their children, and what really constitutes happiness.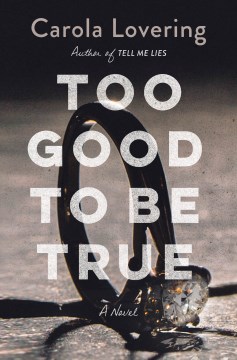 Too Good to Be True by Carola Lovering
I love when a book takes me by surprise and I did not see the twist in this one coming! Told from multiple perspectives, readers are introduced to Skye Starling, a smart, gorgeous, rich young woman who falls head over heels in love with Burke Michaels. While Skye thinks she's found the man of her dreams, Burke's perspective reveals that he has more in mind for Skye than marriage. A woman named Heather provides a third narrative from her youth that throws an unexpected development into the plot that is, oh, so good!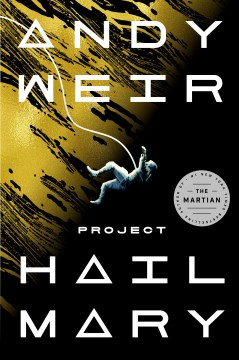 Project Hail Mary by Andy Weir
Normally, Science Fiction is not my cup of tea, but when a book gets rave reviews like this one, I'm willing to give it a chance and I'm SO glad I did. This story was surprisingly funny, fascinating, and thrilling all at the same time.
When a man wakes up in a strange laboratory with no memory of who he is and how he got there, he begins piecing together his past and is shocked to realize he is the lone survivor on a critical mission to outer space set to save all of humanity.
I listened to the audiobook, which I recommend since there are a few musical elements that are enriched by the narration. I loved it so much that I'm adding Andy Weir's other best-selling books, The Martian and Artemis to my to-read-list.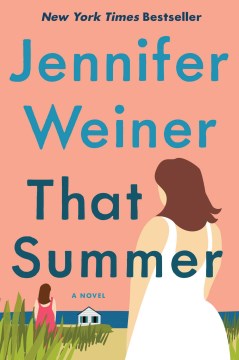 That Summer by Jennifer Weiner
While this was not the carefree beach read I was expecting, this thought-provoking story about the #metoo movement was really interesting.
Daisy Shoemaker believes she is happy with her suburban lifestyle until she meets Diana. While Daisy finds comfort in Diana's friendship, she has ulterior motives that threaten to destroy Daisy's family. As the women's lives converge, they face horrific truths of the past and must learn to heal and move forward.
Books on My To-Read List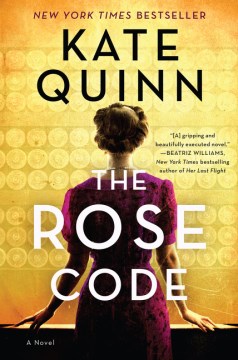 The Rose Code by Kate Quinn
I loved The Huntress and The Alice Network, so when I saw that Kate Quinn had another historical fiction featuring female spies, I immediately added The Rose Code to my to-read list. Buy It Here
Last Summer at the Golden Hotel by Elyssa Friedland
When I saw that this book was described for fans of Dirty Dancing and Schitt's Creek, I knew I had to read it.
For sixty years, the Goldman and Weingold families have run the Golden Hotel in the Catskills, but now that the families have grown apart and the hotel is becoming run down, they are thinking about selling and everyone has an opinion. Full of nostalgia and humor, this one sounds like a winner. Buy It Here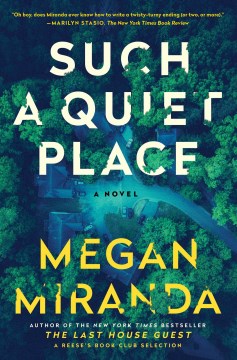 Such a Quiet Place by Megan Miranda
I adore twisty thrillers and Megan Miranda knows how to keep her readers guessing. Her newest book featuring a sleepy community shaken up by the return of a neighbor convicted of killing one of their own sounds quite intriguing. Buy It Here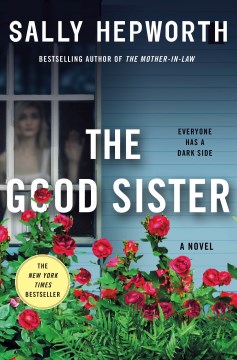 The Good Sister by Sally Hepworth
I was really impressed with the character development in the Mother-in-Law, so when I saw that Sally Hepworth had a new story getting tons of buzz about twins who would do anything for each other, including having the other's baby, I decided I needed it on my list. Buy It Here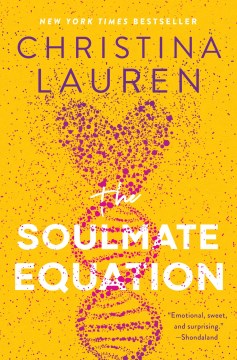 The Soulmate Equation by Christina Lauren
Christina Lauren is well-known for her humorous romance stories, so I couldn't resist adding her latest one starring a statistics-loving single mom who is matched on a dating site with someone she despises. Buy It Here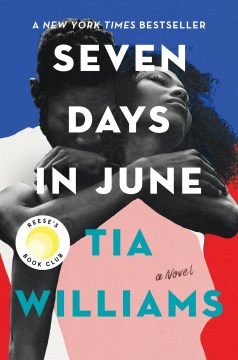 Seven Days in June by Tia Williams
When two authors who had a love affair fifteen years ago are reunited, sparks fly! Who doesn't love a good second-chance-at-love story?Buy It Here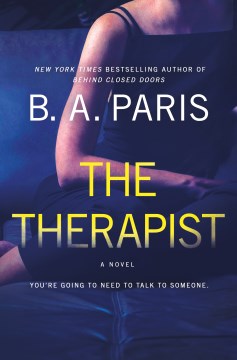 The Therapist by B.A. Paris
B.A. Paris is a New York Times best-selling author who has hit after hit, so I am looking forward to her newest book featuring a couple who moves into their dream house only to discover it is full of secrets. Buy It Here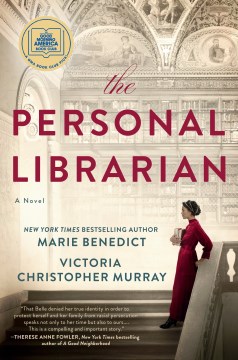 The Personal Librarian by Marie Benedict
Based on a true story, readers learn about Belle da Costa Greene who is deemed as one of the most prominent librarians in American history. While Belle rose to fame as the curator to J.P. Morgan's personal collection, she tightly held on to her secret as a black woman passing for white in a racist society. Buy It Here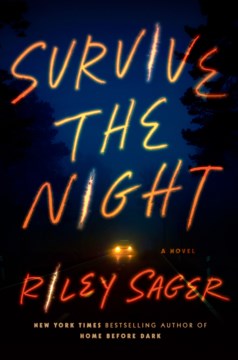 Survive the Night by Riley Sager
I've enjoyed every single one of Riley Sager's books, so naturally I'm excited to read his latest and greatest. When Charlie agrees to a ride share home from college, he begins to suspect the driver isn't just another student, but a killer. Buy It Here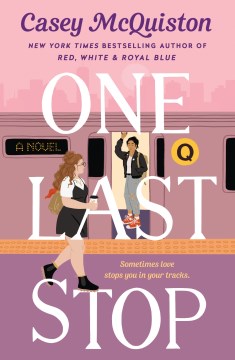 One Last Stop by Casey McQuiston
With tons of rave reviews and its unique love story about two time-travelling women, this one definitely caught my eye. Buy It Here