Congratulations, your child has just learned to read! Now what? There are a ton of great transitional books for new readers, but with the easy reader genre packed with a variety of reading levels, it's hard to find the right fit for your little reader.
I've put together a list of our favorite easy readers filled with engaging illustrations, entertaining storylines, and developmentally-appropriate text to help new readers continue building those important literacy skills while also developing a love of reading.
*This post contains affiliate links.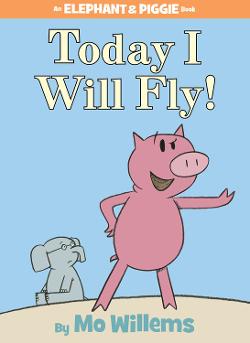 The Elephant and Piggie series by Mo Willems
With twenty-five books, which include two that won a Theodor Seuss Geisel medal and five that won honors for the best beginning reader of the year, it is clear that Mo Willems' Elephant and Piggie series is a huge success. It is almost impossible not to love the buoyant Piggie and the fretful Gerald. With the perfect mix of humor and charm, these books were constantly checked out from my library from students in Prek-K all the way to third grade.
Not only is this series fun for both children and adults to read out loud, they help reinforce important early literacy skills. The stories are told mostly through speech bubbles with a variety of punctuation and different size text. The words that are featured in both large and small fonts visually indicate that the text should be read loudly or quietly. Many of the words are repeated with different meaning depending on the punctuation, giving new readers practice in changing their intonation based on the context. There are also visual clues from the emotions displayed on the characters' faces and through their body language to help budding readers practice reading with feeling. Lexile: 120L/ Fountas & Pinnell: G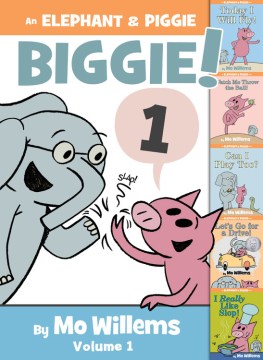 You can also now purchase Elephant and Piggie Biggie books where you get five stories in one large book! Buy It Here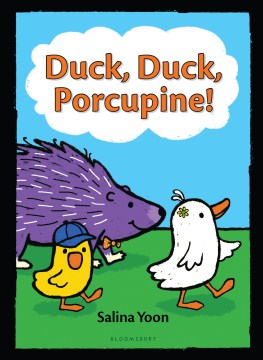 Duck, Duck, Porcupine (series) by Salina Yoon
In this Theodore Seuss Geisel Honor-winning series, readers meet a trio of adorable animals who share amusing exploits in three short stories. Since one of the characters, Little Duck, doesn't speak, children refine their visual literacy and inference skills observing Little Duck's actions and expressions. Colorful, bold pictures fill the pages while the stories are told through speech bubbles displaying simple text and accessible plot lines. These sweet books have just the right amount of humor and cuteness to make them a good choice for beginning reader collections. Lexile: AD390L 340/ Fountas & Pinnell: H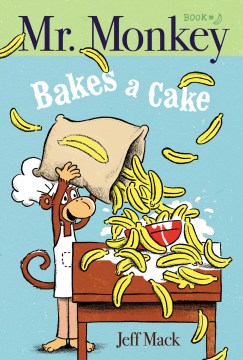 Mr. Monkey (series) by Jeff Mack
The Mr. Monkey series repeats words often and slowly introduces new vocabulary all while using visual clues from the comical illustrations. While Mr. Monkey can be pretty clumsy and silly at times, he also demonstrates resilience and always tries his best, attributes that I try to reinforce in my own children. The action-packed illustrations are full of physical comedy and had my children laughing out loud. Lexile: 220L / Fountas & Pinnell: I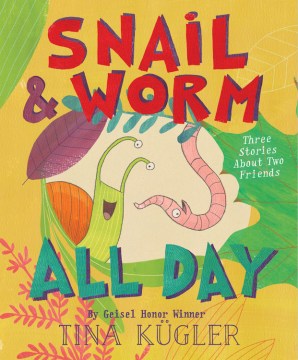 Snail and Worm (series) by Tina Kügler
With its engaging illustrations, this sweet easy reader series is perfect for growing readers or for sharing as a read aloud. Told through three short chapters, readers will delight in the amusing antics of snail and worm as they navigate friendship and life as small creatures in a big world. Each story is clever, quirky, and perfect for kids. The characters' comical facial expressions are not only hilarious, but they also help guide new readers on the tone to use when reading the dialogue. Lexile: 370L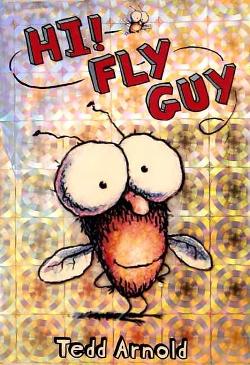 Fly Guy (series) by Tedd Arnold
The funny story of a boy named Buzz and his pet fly is a go-to for teachers and librarians for reluctant new readers. There are almost twenty books in this series and my son has enjoyed every one. The stories are usually full of imagination, silly antics, and loyal friendship between a boy and his pet. Lexile: 380L/ Fountas & Pinnell: I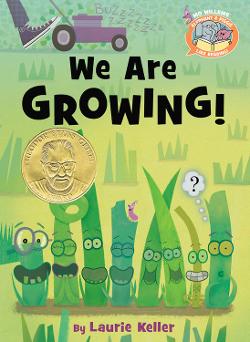 Elephant and Piggie Like Reading! series
Though the Elephant and Piggie series ended in 2016, the dynamic duo now live on in a new collaborative series called Elephant and Piggie Like Reading! Mo Willems has teamed up with a variety of authors and illustrators including Laurie Keller, Charise Mericle Harper, and Caldecott winner Dan Santat to create a new easy reader series.
Unlike other series that usually center around the same characters, the common thread in this series is the introduction and wrap up by Elephant and Piggie. In an interview with Mo Willems, he commented that the general idea behind the series is that Elephant and Piggie are retired and are now sharing the books that they love to read in their spare time with others.
Similar to the original Elephant and Piggie series, the stories are told mostly through speech bubbles with a variety of punctuation and different size text. There are also visual clues from the emotions displayed on the characters' faces and through their body language to help budding readers practice reading with feeling. While each story ranges in the storyline, style, and reading level, they are all funny and will most likely be enjoyed by children and adults alike.
Current books in this series include the following:
We Are Growing by Laurie Keller – Lexile: 270L
The Good For Nothing Button by Charise Mericle Harper – Lexile: 210L / Fountas & Pinnell: I
Harold and Hog Pretend for Real by Dan Santat- Lexile: 270L
The Itchy Book by LeUyen Pham – Lexile: 340L
The Cookie Fiasco by Dan Santat- Lexile: 290L
It's Shoe Time by Bryan Collier – Lexile: 210L
What About Worms by Ryan T. Higgins Lexile: 310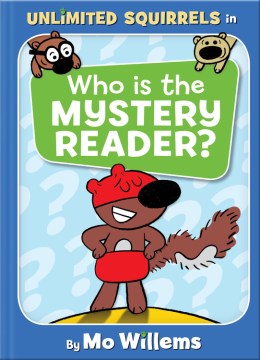 Unlimited Squirrels series by Mo Willems
Mo Willems' hilarious new easy reader series, Unlimited Squirrels, weaves in his signature style of humor with exciting childhood themes and milestones such as losing a tooth and learning to read. Filled with comical word play, children and adults alike will giggle at the funny squirrels and their hijinks.
My own new reader loves this comical new series that is full of amusing adventures, corny jokes, and fascinating facts! Lexile: 420L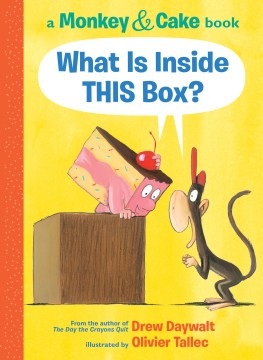 Cake and Monkey Drew Daywalt
In his new easy reader series, Drew Daywalt, author of The Day the Crayons Quit, uses his quirky sense of humor to help children practice their reading skills while also challenging them to think more deeply. These books star an anthropomorphic Cake and Monkey who are close friends despite the clear difference in their personalities. They explore concepts of inclusion, imagination, and a lost tooth. Lexile: 260L/ Lexile: 330L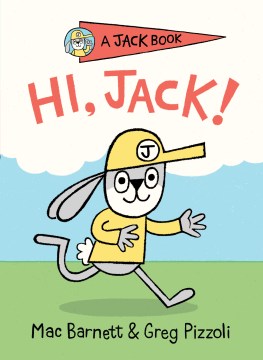 Hi Jack! series by Mac Barnett and Greg Pizzoli
Hi Jack! begins like so many other easy readers, but takes a drastic turn when an adorable bunny, Jack, gets into some serious mischief. While Jack is certainly not the best role model, my son finds his antics absolutely hilarious, which helped him become more excited about reading on his own. With simple sentences, a low word count, words repeated throughout the story, engaging illustrations that provide pictorial clues, plus a plot with off-beat humor, this is a good selection for reluctant readers.
Current books in the series created by an award-winning author and illustrator follow this naughty bunny as he meets new friends, travels into space, goes on a trip to the Old West, plays in a baseball game, and visits the zoo.
Each book gets more difficult in the series and ranges in lexile level from 190L – 350L.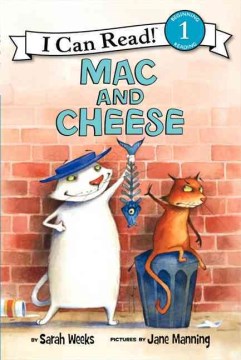 Mac ad Cheese by Sarah Weeks; illustrated by Jane Manning
Rhyming text helps new readers float through this cute tale of two alley cats who are friends despite their opposite interests. With its repetitive words and concise sentences, this is a simple and satisfying story that is a good fit for new readers. Lexile: 510L/ Guided Reading Level: I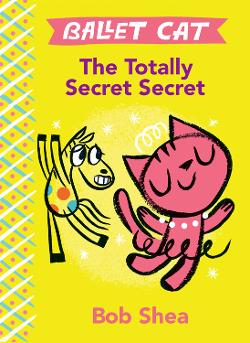 The Totally Secret Secret (Ballet Cat series) by Bob Shea
Bob Shea is well known for his whimsical illustrations and humorous stories. His quirky easy reader series stars a spunky feline who loves to dance. While each book in the series has fantastical, energetic pictures and humorous dialogue, the books tackle issues that are important to children such as playing with a friend, trying a new dance move, and familial competition. This exuberant series has tons of kid appeal! Lexile: AD370L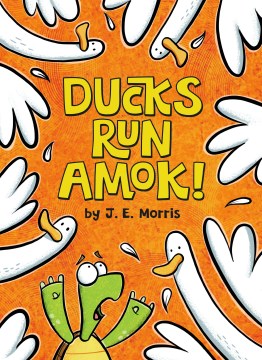 Ducks Run Amok by J.E. Morris, 2021
Hilarious hijinks ensue when an unruly flock of ducks invade a turtle's peaceful pond. The story is made even more silly by the turtle comically arguing with the narrator. With its funny storyline mixed with expressive speech bubbles and rhyming text, this is a fun choice to engage new readers. Lexile: 410 Guided Reading: K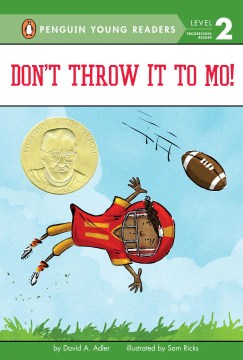 The Mo Jackson series by David Adler; illustrated by Sam Ricks
There are surprisingly few easy readers available with a sports theme, but luckily the Mo Jackson series hits it out of the park. As the youngest and smallest boy on his team, Mo works extra hard to help his team win. Whether it is devising a surprise football play, trying to hit a home run, learning to pass a basketball, or practicing his soccer skills, Mo always does his best. Lexile: 470L/ Guided Reading Level: I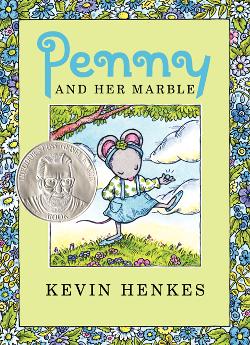 Penny series by Kevin Henkes
Award-winning author and illustrator Kevin Henkes brings his refined charm to this easy reader series starring a friendly mouse named Penny. Adorned with Kevin Henkes' signature artwork, these quaint stories follow Penny as she shares a song with her family, finds a neighbor's marble, thinks of a name for her doll, and waits for snow.
Penny's quiet nature and curiosity is sure to resonate with many children and the books have a classic feel about them that will be attractive to parents and kids. Lexile: 470L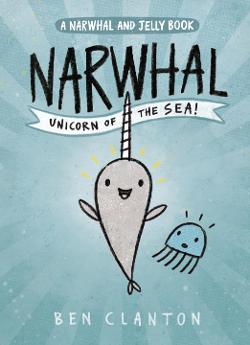 Narwhal and Jelly series by Ben Clanton
The cheerful Narwhal and no-nonsense Jelly Fish are two unlikely friends who could not be more adorable. Upon meeting, they each believe the other is imaginary and the comical hijinks continue from there. Both my children enjoyed listening to this series as a read aloud and my son couldn't wait to start reading these delightful books on his own.
These charming books use a graphic novel format with large panels and dialogue to draw the reader in. There are three short stories in each book that are full of humor that both adults and children will appreciate. As a bonus, there are fun facts about sea creatures in between each chapter. Lexile: 490L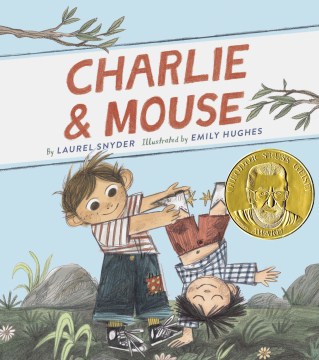 Charlie and Mouse (series) by Laurel Snyder; illustrated by Emily Hughes
This heavily illustrated chapter book features two relatable brothers and their everyday adventures. From waking their parents up in the morning, to rounding up the neighborhood kids, and trying to earn money by selling rocks, these tales are accessible and will resonate with many children. The engaging illustrations are cleverly placed to break up the text and provide context. This award-winning series is not to be missed! Lexile: 420L/ Fountas & Pinnell: J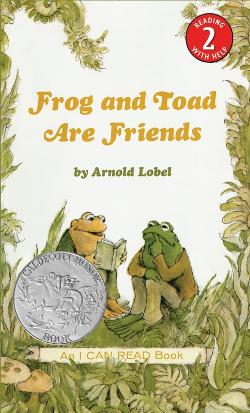 Frog and Toad Are Friends (series) by Arnold Lobel
There is a reason these classic easy readers have been popular for the last forty years. It's hard not to smile at the sweet friendship between Frog and Toad and the droll exploits they share. The award-winning illustrations add to the quaint feel of the stories and children and adults will most likely cherish these enchanting tales. Lexile: 400L/ Guided Reading Level: K
Ling and Ting Not Exactly the Same (series) by Grace Lin
This Theodore Seuss Geisel Honor book stars two amiable twin sisters who partake in a variety of adventures in six short chapters. There is an old-fashion charm to these books that is both playful and whimsical. Elements of Chinese culture such as making dumplings and learning to use chopsticks are effortlessly woven in adding to the allure of the stories. Each chapter is only a few pages long, leaving children eager to read Ling and Ting's next escapade. Lexile: 390L / Fountas & Pinnell: K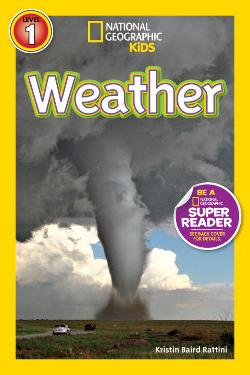 National Geographic Easy Reader Series
Filled with stunning photography, National Geographic has created an easy reader series that helps children build important literacy skills while also learning about the world around them. The books in the Level 1 series include nonfiction elements such as table of contents, headings, captions, and sometimes diagrams. There are generally one or two sentences to a page and the photographs help to support the text and give visual clues to better understand more difficult vocabulary.
Important words and their definition appear in a breakout box on the page where the words are presented instead of simply in a glossary in the back of the book. This is helpful for new readers, so that they don't have to turn to the back to find out what new words mean. This reading level also includes a check for understanding in the back and additional fun elements such as jokes are mixed in.
Acorn Books
The Scholastic Acorn Books are intended for children ages four to seven and contain an excellent combination of easy-to-read text, color illustrations, and engaging storylines featuring friendship stories, humor, and magic. They also include tips for drawing the characters to inspire budding writers to create their own stories.
Here are a few of our favorites: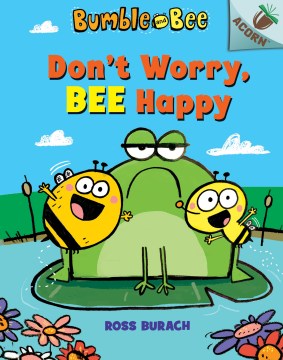 Don't Worry, Bee Happy (Bumble and Bee series) by Ross Burach
Three short chapters follow two exuberant bees and their best friend, a grumpy frog, through several comical scenarios. Brightly colored illustrations appear in large graphic-novel-like panels and most of the text is displayed through speech bubbles. Each character has their own colored speech bubble, so it is easy to follow. The animated illustrations paired with the funny dialogue effortlessly lead children to read with expression.
The bees' enthusiasm is perfectly paired against the frog's impassive stares and comments making this a book that my seven-year-old son wanted to read aloud multiple times. Lexile: 350L / Fountas & Pinnell: H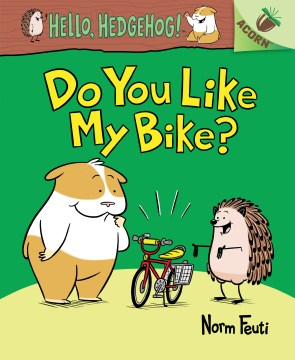 Do You Like My Bike? (series) by Norm Feuti
In this delightful book, a hedgehog is excited to try his new bike and share it with his friend. The setting is a lush forest on a sunny day that adds to the upbeat tone of the story. The simple plot lines of each chapter make the story easy to follow and inviting to newer readers. Lexile: 310L/ Fountas & Pinnell: H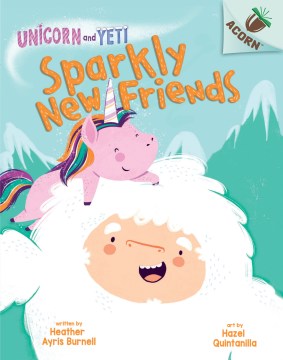 Unicorn and Yeti Sparkly New Friends (series) by Heather Ayris Burnell; illustrated Hazel Quintanilla
This adorable story starring mythical creatures skillfully weaves in new vocabulary that is repeated often and is paired with an amusing story about a budding new friendship. In three short chapters, readers follow a magical unicorn and a furry yeti as they meet, find self-acceptance, and learn to support each other. This enchanting book is sure to be a hit with new readers! Lexile: 380L / Fountas & Pinnell: J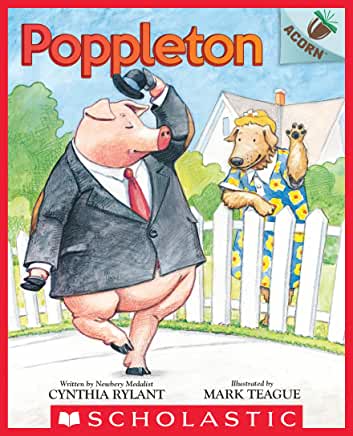 Poppleton (series) by Cynthia Rylant; illustrated by Mark Teague
Three classic stories of a city pig who moves to the country are combined in this new release that also includes drawing instructions and a writing prompt. Even though the original Poppleton stories were written decades ago, I had never read them until now. I was a little surprised by some of the humor included in the book, but my son and daughter loved it. There is a quiet charm in these stories that makes them likeable. We are excited to read more of Poppleton's adventures. Lexile: 460L/ Fountas & Pinnell: J
Branches Books
For those young readers who are ready for a little more challenging text, The Branches Books by Scholastic are an ideal choice. They are perfect for children who are in between the easy reader stage and more difficult chapter books. The Branches Books have high-interest stories with easy-to-read text and engaging illustrations that provide context clues and aid in reading comprehension.
The Branches Books range in reading level and genres. Below are a few that are a good fit for younger readers that are ready for something a little more sophisticated than the typical easy reader.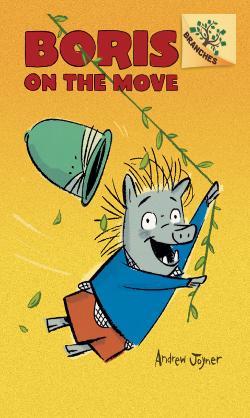 Boris on the Move (series) by Andrew Joyner
With concise sentences, a simple plot line, and large, colorful illustrations, this is a great choice for novice readers. Boris is a likeable character who experiences relatable situations making this a charming series that many children will connect with. Lexile: 480L/ Fountas & Pinnell: K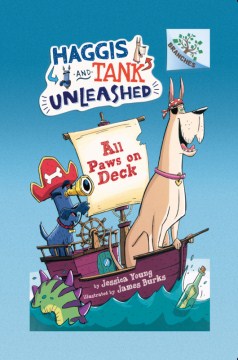 Haggis and Tank Unleashed (series) Jessica Young; illustrated by James Burks
This series follows two imaginative dogs who share entertaining adventures. These playful books are full of puns and homophones that will help children build important reading skills while enjoying in an amusing story. The balance between challenging text and eye-catching art is what makes this series so successful for new readers. Lexile: 480L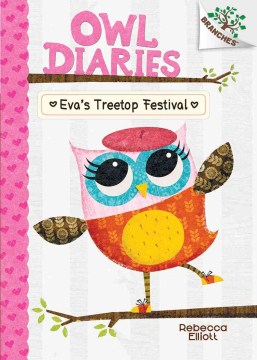 Owl Diaries (series) by Rebecca Elliott
The diary format mixed with large, colorful pictures, makes this transitional chapter book very accessible to young readers. With tons of visual appeal, a plucky protagonist, and amusing wordplay, it's no wonder this series is so popular. Lexile: 560L
More Heavily Illustrated Chapter Books
Below are more of our favorite heavily illustrated transitional chapter books that are a little longer in length and have a bit more complexity.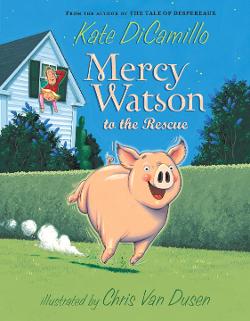 Mercy Watson series by Kate DiCamillo; illustrated by Chris Van Dusen
Kate DiCamillo and Chris Van Dusen have made quite a name for themselves in the world of children's literature and their collaboration on the Mercy Watson series is truly outstanding. I have yet to meet someone who doesn't love this charismatic porcine. The irresistible illustrations immediately draw the reader in and the engaging text is such a joy to read. Lexile: 450L/ Fountas & Pinnell: L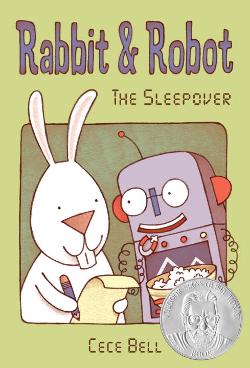 Rabbit and Robot: The Sleepover by Cece Bell
Award-winning author, Cece Bell's quirky sense of humor fills the pages of this comical easy reader series starring two unusual best friends. Though Rabbit and Robot are both excited for their first sleepover, they quickly discover that they each have strong opinions on the activities for the night and must find a way to navigate the complexities of friendship. Lexile: 490L/ Fountas & Pinnell: L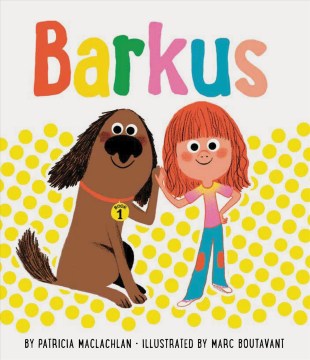 Barkus by Patricia MacLacklan; illustrated by Marc Boutavant
This cross between a picture book and a chapter book makes this a good choice for reading aloud to children or for newly independent readers to quietly enjoy a good story alone. Bright illustrations and short chapters describe the antics of a dog as he makes a new home with a girl and her family. There's a lot to love about this endearing canine. Lexile: 480L/ Fountas & Pinnell: L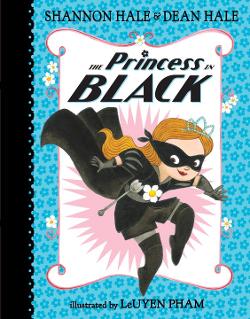 The Princess in Black (series) by Shannon Hale; illustrated by LeUyen Pham
This popular series stars Princess Magnolia who may appear poised and proper, but she harbors a secret identity as the Princess in Black. This daring girl bravely faces evil-doers and readers will relish in reading about the self-reliant heroine. Color illustrations break up the longer text making this chapter book more approachable for newly independent readers. Lexile: 510L/ Fountas & Pinnell: L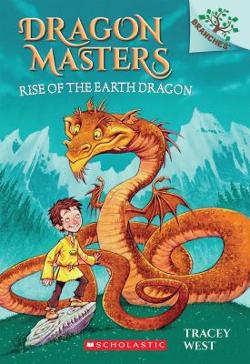 The Dragon Masters series (another Scholastic Branches book) by Tracey West; illustrated by Graham Howells
This is another series that I could not keep on my shelves as a school librarian. Filled with an adventurous storyline starring a group of diverse children who are charged with connecting with and training dangerous dragons with special talents, this is a go-to for reluctant readers. Black and white pictures are paired with large print making this early chapter book series appear less intimidating to young readers.
Discover more exceptional books for first and second graders:
You may also enjoy: