Teach children about the world around them through these entertaining and engaging nonfiction read alouds! From animals, to planets, to the natural world, and inspirational people, there is a little something here for everyone.
*This post contains affiliate links.
Steve Jenkins is the king of nonfiction read alouds! Every one of his books have left me in awe of his talent of creating the most eye-catching illustrations with cut and torn paper while weaving in fascinating facts about animals. With over 80 books, it is difficult to pick only a few of this award-winning author and illustrator's books, but below are a few of my favorites: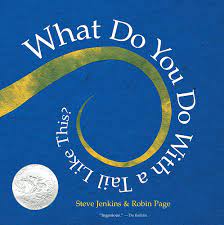 What Do You Do With a Tail Like This? by Steve Jenkins, illustrated by Robin Page, 2008
This exceptional book invites children to explore the many incredible things animals can do with their various body parts.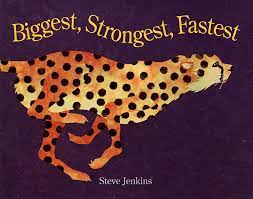 Biggest, Strongest Fastest by Steve Jenkins, 1997
Filled with fun facts, charts, and maps, his classic remains a must-read for any child interested in learning more about animals!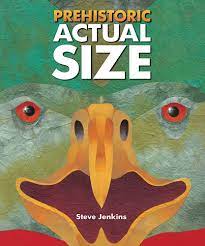 Prehistoric Actual Size by Steve Jenkins, 2005
Dinosaur lovers won't be able to resist learning more about fascinating prehistoric creatures while comparing their actual size to that of the reader.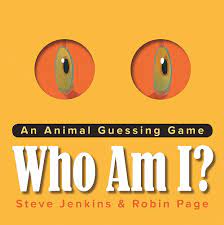 Who Am I?: An Animal Guessing Game by Steve Jenkins and Robin Page, 2017
This interactive gem, provides visual clues to help young children predict which animal will appear on the next page. This book is so much fun and we especially enjoyed pouring over the additional facts about each animal located in the back of the book.
Earth: My First 4.54 Billion Years by Stacy McAnulty; illustrated by David Litchfield, 2017
(Ages 4 and up)
Our family cannot get enough of the ingenious Our Universe series that is as entertaining as it is informative! A cheerful Earth comically shares her favorite activities including spinning around the sun, introduces readers to her best friend moon, and reminisces about her childhood and how she has changed over billions of years. The child-friendly text makes this an excellent choice for reading aloud and getting children excited to learn more about the planet we call home.
We love every book in the Our Universe series: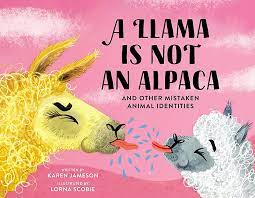 A Llama is Not an Alpaca: And Other Mistaken Animal Identities by Karen Jameson, Lorna Scobie, 2023
(Ages 3 and up)
Rolling rhymes introduce a variety of animals that look alike and invite readers to guess what they are. Each subsequent page confirms the answer and includes additional facts about the animals. My kids love the interactive element of this engaging story and I love that my kids learned fun facts about animals!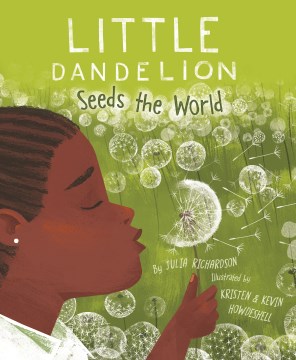 Little Dandelion Seeds the World by Julia Richardson; illustrated by Kristen and Kevin Howdeshell, 2021
(Ages 4 and up)
While dandelions may be a common site in our backyards, did you know that they bloom on every single continent making them one of the most prolific plants on Earth?
Little Dandelion Seeds the World uses lively alliteration to describe how the resilient dandelion seeds spread across the entire world carried by the wind, animals, and water. The upbeat text is a joy to read aloud while the colorful eye-catching pictures draw the reader in. This standout read aloud is perfect for science units discussing seeds and for providing children with a more global perspective.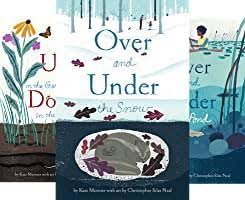 Over and Under series by Kate Messner, illustrated by Christopher Silas Neal
This outstanding series introduces readers to the wonders hidden within the natural world. Each book highlights the animals and plants found in different ecosystems and how they coexist above and below the surface. This narrative nonfiction expertly uses engaging language and eye-catching illustrations to pique children's interest and create excitement for learning more about our enchanting natural world.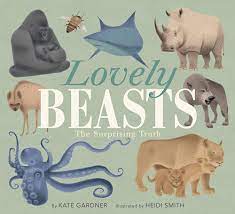 Lovely Beats: The Surprising Truth by Kate Gardner, illustrated by Heidi Smith, 2018
This gorgeous nonfiction book not only shares interesting facts about animals, but also reminds readers of the important message of looking beyond first impressions.
⠀⠀⠀⠀⠀⠀⠀⠀⠀
Beautiful black and white charcoal drawings accompanied by one-word-descriptions introduce a variety of fearsome beasts. When readers turn the page, however, they are presented with a paragraph describing a kinder characteristic of the animal alongside a softer color illustration.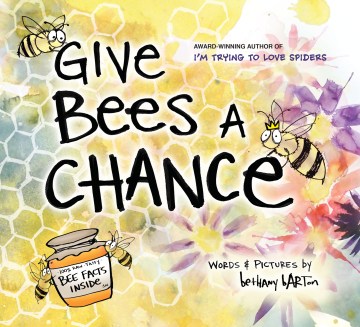 Give Bees A Chance by Bethany Barton, 2017
(Ages 4 and up)
Bethany Barton has discovered the perfect mix of information, humor, and clever illustrations to bring nonfiction books alive to children. Give Bees A Chance skillfully presents interesting facts about bees with a comical dialogue between an unseen narrator and a boy who is terrified of bees.
We also love her other nonfiction books: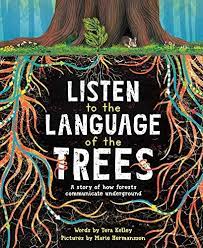 Listen to the Language of the Trees by Tera Kelley; illustrated by Marie Hermansson, 2022
(Ages 4 and up)
This sensational book shares the story of the communitive life in the forest. When a squirrel buries a seed, it grows into a sampling and its roots connect with those of other trees. What follows is a fascinating look at how elements of nature work together to make life possible.
With a comprehensive section further explaining the science behind the story as well as social emotional connections and activities for kids, this book is a real standout and a must for science units studying forests!
(Ages 5 and up)
This entertaining account of how Benjamin Franklin used the scientific method to defraud a dishonest magician is absolutely mesmerizing!
The Floating Field: How a Group of Thai Boys Built Their Own Soccer Field by Scott Riley; illustrated by Nguyen Quang and Kim Lien, 2021
(Ages 5 and up)
My kids were astonished by this fascinating true story of a group of boys who built their own soccer field over water. Prasit Hemmin and his friends loved playing soccer, but because they lived on a fishing village built on stilts, there was very little dry land to play on. Inspired by their own village, they worked together to find scraps of wood, barrels, and nails to build a field that floated on the water. They became so good they entered tournaments and held their own.
It is rare to find a nonfiction book that focuses on the achievements of children and this one does just that. Our family was so impressed with the ingenuity and resourcefulness of these boys and what they were able to accomplish. An author's note provides additional information about the Panyee Foodball Club including photographs of their floating field and village.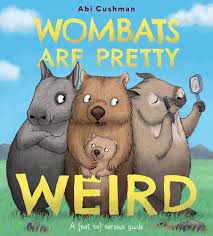 Wombats Are Pretty Weird by Abi Cushman, 2023
This amusing story is the perfect combination of information and humor. The engaging format of the book uses expressive illustrations that contain break out boxes and speech bubbles to introduce readers to all kinds of fascinating facts about wombats! My kids could not get enough of this hilarious story and loved learning about other Australian animals featured as well. We all especially appreciated the photographs of real wombats in the back along with a glossary.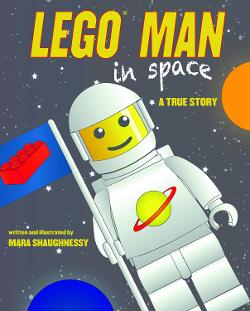 Lego Man In Space
by Mara Shaughnessy, 2013
(Ages 5 and up)
Did you know that a toy Lego Man was actually launched into space by two kids? It's true and Lego Man In Space tells the astonishing story.
Younger children will love learning how a Lego Man entered space and older children, aided with additional resources and ideas in the back of the book, will be inspired to design their own creations. I love books that show real kids doing incredible things because it encourages other children that anything is possible and they too can accomplish something amazing. My five-year-old is in full fledge Lego mode at the moment and could not get enough of this incredible nonfiction book.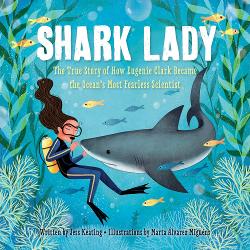 Shark Lady: The True Story of How Eugenie Clark became the Ocean's Most Fearless Scientist by Jess Keating; illustrated by Marta Alvarez Miguens, 2017
(Ages 5 and up)
My science-oriented kids love this interesting story about a determined female scientist who overcame criticism to become one of the leading zoologists to study sharks. This colorful picture book biography introduces children to Eugenie Clark, who discovered new species of fish, published several books on sharks, and was the first to train sharks proving their intelligence. A "Shark Bite" section in the back educates readers with additional facts about sharks while a timeline shares highlights of Eugenie's impressive life.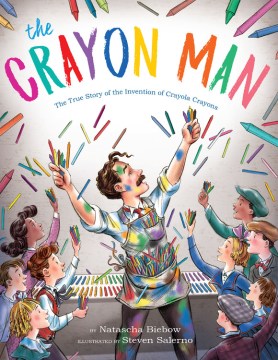 The Crayon Man: The True Story of the Invention of Crayola Crayons by Natascha Biebow; illustrated by Steven Salerno.
The Crayon Manis the true story of the invention of one of our favorite everyday items, Crayola Crayons! Through hard work and persistence, Edwin Binney found a way to bring the beautiful colors of nature into children's hands.
Superbly detailed illustrations capture his journey and the informative text is perfect for sharing with a wide age-range of readers. Additional text boxes provide more scientific descriptions of the process and photographs in the back matter show the method of manufacturing crayons today.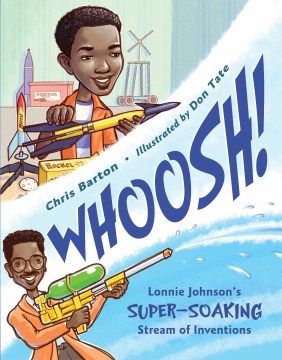 Whoosh! Lonnie Johnson's Super-Soaking Stream of Inventions by Chris Barton; illustrated by Don Tate, 2016
(Ages 5 and up)
Even as a child, Lonnie Johnson loved to tinker and invent. After years of prejudice and failures, he persevered becoming an engineer at NASA and the inventor of the Super Soaker! Children will love reading about this brilliant man and the invention of a beloved toy!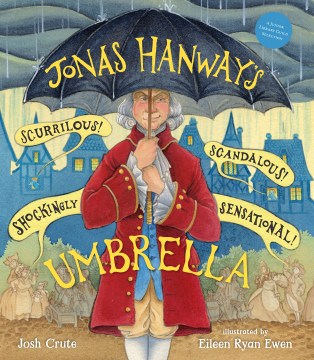 Jonas Hanway's Scurrilous, Scandalous, Shockingly Sensational Umbrella by Josh Crute; illustrated by Eillen Ryan Ewen, 2020
(Ages 5 and up)
This entertaining story describes how a London gentleman named Jonas Hanway disliked rain so much that he traveled the world searching for a dryer place to live. When he arrived in Persia, he discovered the umbrella. When Jonas brought his umbrella back to England, people were shocked and scandalized. Jonas carried his umbrella everywhere he went and eventually it caught on.
My children love venturing out in the rain with their umbrellas, so we really enjoyed reading Jonas' engaging story and learning about the history of umbrellas in the author's note. We were surprised to learn that although they have been around since ancient Egypt, it took centuries for them to become popular throughout the world.
(Ages 4 and up)
This delicious story introduces readers to Ruth Wakefield and speculates on how her recipe for the chocolate chip cookie came to fruition. Full of engaging illustrations and interesting facts, this picture book biography is a real winner. Chocolate chip cookies are my favorite, so I could not resist using Ruth's Toll House Chocolate Crunch Cookie recipe in the back to make our own delicious cookies.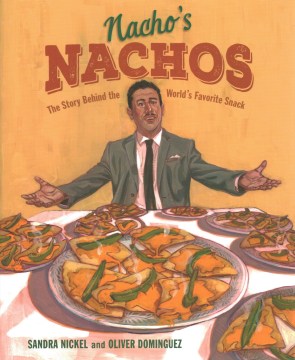 Nacho's Nachos: The Story Behind the World's Favorite Snack by Sandra Nickel and Oliver Dominguez, 2020
(Ages 5 and up)
My kids love nachos, so when they saw a story about the invention of one of their favorite meals, they wanted to read it immediately. Ignacio (Nacho) Anaya learned to cook from his foster mother and incorporated his love of food into a career as he worked in restaurants for most of his adult life. When he was challenged by a famous actress to bring her something new and different he whipped Nacho's nachos! This is a fun one that my kids enjoyed reading multiple times.
The Great Stink: How Joseph Bazalgette Solved London's Poop Pollution Problem by Colleen Peff; illustrated by Nancy Carpenter, 2021
(Ages 6 and up)
Yes, this is a story about a sewer and it is surprisingly fantastic! This fascinating nonfiction book gives readers a brief history of the London sewer system and how its flow into the Thames river caused several Cholera outbreaks. Engineer Joseph Bazalgette is the first to recognize the connection between the disastrous sewer design and the illness, and fights to make improvements.
This story is a little longer than most of our bedtime-reads, so it became a favorite after-school book that my son asked for repeatedly. He was drawn into the engaging illustrations and the informative text including a timeline and note on raw sewage pollution today.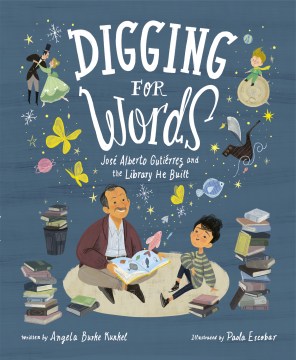 Digging for Words: José Alberto Gutiérrez and the Library He Built by Angela Burke Kunkel; illustrated by Paola Escobar, 2020
(Ages 5 and up)
This captivating story describes the impact one seemingly ordinary person can have on the lives of others. José Alberto is a garbage collector who started his own library after discovering the transformative power of books. He now searches for hidden gems along his garbage route to add to his modest library that allows neighborhood children to escape to a magical world through stories. A fictional account of a boy visiting José's library is woven into the story allowing readers to fully understand the effect José has had on his community.
You May Also Like: