Want the sweetest end-of-school tradition? Ask your child's teacher to sign or leave a short note inside a special keepsake book.
I am forever grateful to one of my friends who recommended this tradition to me because it has brought us so much joy! Transitions are hard and reading an encouraging message from a beloved teacher has helped give my kids closure for that particular school year. Reading it before the next school year is also a fun way to build their confidence and help grow their excitement for a brand-new year.
We started this tradition in kindergarten and hope to continue it all the way through high school, but it is something you can start anytime!
I chose Dear Girl and Dear Boy as our keepsake books, but here are a few of my other favorites that would also make excellent choices:
*This post contains affiliate links. To read my full disclosure CLICK HERE.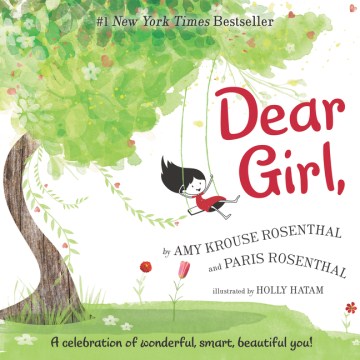 Dear Girl by Amy Krouse Rosenthal, illustrated by Holly Hatam and Dear Boy by Paris Rosenthal and Jason Rosenthal, illustrated by Holly Hatam.
Every now and then a book comes along that you know you will have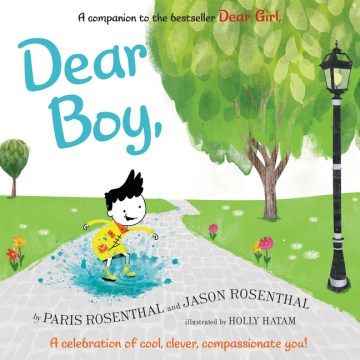 forever and each time you read it during various stages of your life, it may impact you in a different way. That is how I feel about Dear Girl and Dear Boy
This love letter to daughters and sons provides advice to help them be their best selves and find happiness in life. Colorful, upbeat illustrations add even more fun and whimsy to these magical books.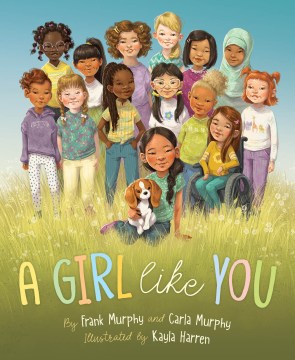 A Girl Like You by Frank Murphy, illustrated by Kayla Harren, 2020
(Ages 4 and up)
In this beautifully illustrated treasure, an unseen narrator gives sage advice to a young girl inspiring her to be her best self. The emboldening text urges children to try new things, stand up for themselves and
others, be a good friend, and love themselves just the way they are. There are so many great lessons in this book it is sure to be revisited often through the years. I also highly recommend A Boy Like You (2019).
Buy A Girl Like You Buy A Boy Like You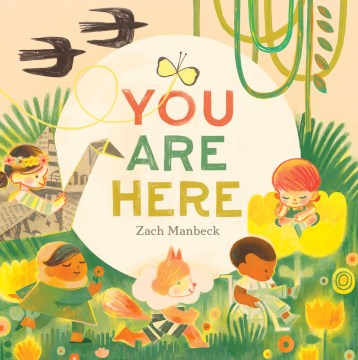 You Are Here by Zach Manbeck, 2022
I love every page of this book! With hues of yellows, greens, reds, and oranges, the illustrations immediately catch the eye, while the simple, but powerful text inspires readers to bravely take on the world.
Children are encouraged to explore, take their time, learn from mistakes, and "see with an adventurous heart." The uplifting nature of the book makes You Are Here is the perfect gift for graduations, baby showers, and birthdays!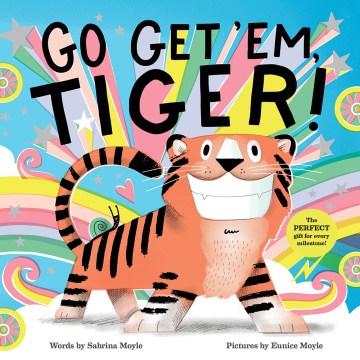 Go Get 'Em Tiger! by Sabrina Moyle, illustrations by Eunice Moyle, 2020
Filled with rolling rhymes and bright illustrations, this is one fun read aloud! The narrator cheers on a lively tiger as he makes his way in the world. The energetic text is filled with amusing word play and affirms readers of the many positive attributes they have encouraging them to be their best selves. This is sure to be a popular choice for parents and teachers!
Letters to Live By: An Alphabet Book with Intention by Lisa Frenkel Riddiough, illustrated by Åda Gilland, 2022
This clever and beautifully illustrated gem provides sage advice that children (and adults!) can live by to help create a better world. Each page features an alliterative sentence such as "Give Generously" and "Invite Imagination" that is brought to life with eye-catching illustrations. I love every page in this book so much, I wish I could make the book into a poster to display in my children's rooms to inspire them every day.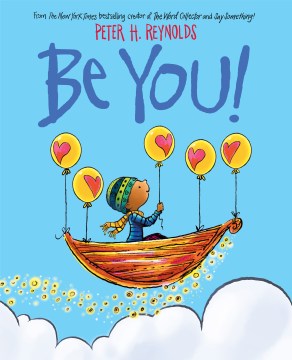 Be You! by Peter Reynolds, 2020
Oh, how I love Peter Reynolds and his ability to make children feel like the most special people in the world. In his newest book, he encourages children to be their best selves. The simple, inspiring text is enhanced by his delightful signature artwork. The message that we can make the world a better place simply by being ourselves is both comforting and rousing making this a must-read for many children.
The Path by Bob Staake, 2022
(Ages 4 and up)
This emboldening tale by award-winning author and illustrator Bob Staake skillfully reassures readers that they will have the ability to overcome any challenges or obstacles that may block their path in life. Staake's signature artwork features a variety of lovely landscapes that draw the reader in while his lyrical text reassures them that they have the power to forge their own path in life.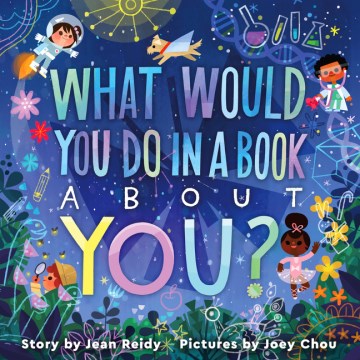 What Would You Do in a Book About You? by Jean Reidy, illustrated by Joey Chou, 2021
(Ages 4 and up)
Beginning with imaginative adventures like riding on dinosaurs and traveling through time and space then transitioning to more realistic aspirations such as being a kind friend, this engaging story invites readers to imagine all of the different things they could do in a book about themselves.
The flowing rhymes and colorful eye-catching illustrations make this a great choice to read aloud to a group of children. Its emboldening message that we can accomplish anything in our own story also makes this a great gift for graduations or birthdays.
You May Also Like: