Through lots of trial and error, I found nonfiction chapter books to be one of the best ways to get my son interested in reading independently. I immediately set out to find the best nonfiction stories that captured his attention while also teaching him about the world. I spent months cultivating this list in hopes that it will help other young readers as well.
The below books cover a variety of topics from history to animals to inspirational biographies. They all do an incredible job of drawing the reader in while also teaching them fascinating facts about our past, present, and possible future.
*This post contains affiliate links
Easy Readers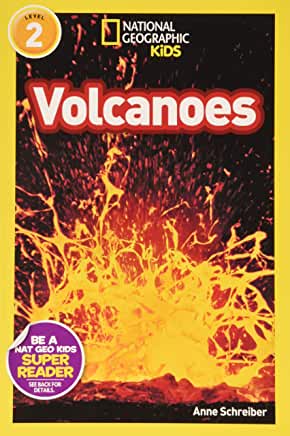 National Geographic Kids Easy Reader Series
(Easy Readers- age ranges on reading level)
Filled with stunning photography, National Geographic has created an easy reader series that helps children build important literacy skills while also learning about the world around them. The series has four different reading levels based on the number of words, difficulty of the vocabulary, and the complexity of the sentence structure. There are a wide variety of topics covered; each one engaging and interesting to children.
CLICK HERE to see more details on this fabulous series.
Chapter Books
Who Would Win series by Jerry Pallota
(Ages 7 and up)
This entertaining series is perfect for reluctant readers or any child who loves to learn about animals. Facts about some of the world's most dangerous animals are presented with photographs and lifelike illustrations. The animals are paired against each other and using the facts presented on the creatures' size, intellect, and ability, children try to predict the outcome of the showdown. Lexile: 620L / Fountas & Pinnell: P
Who Was series by various authors and illustrators
(Ages 8 and up)
History lovers will eat this series up! Paired with black and white illustrations, this chapter book biography series is an engaging way to introduce important historical figures to children. Note that the books vary in reading level.
The series has also expanded into Where Is and What Was to cover broader aspects of history.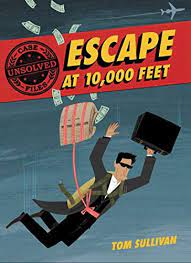 Unsolved Case Files series by Tom Sullivan
(Ages 8 and up)
Filled with eye-catching color illustrations paired with fascinating facts about some of the FBI's most mysterious unsolved cases, this new series is a must-have. There is a surprising amount of information packed into the books that had me excited to learn right along with my son. A detailed overview of the crime, complete with breakout boxes, reproduced documents, and photographs help readers come to their own conclusions about what happened to the evasive criminals in these mesmerizing true-crime stories.
My son absolutely loves both Escape At 10,000 Feet and Jailbreak at Alcatraz and we are now anxiously awaiting the third book in the series The 500 Million Dollar Heist.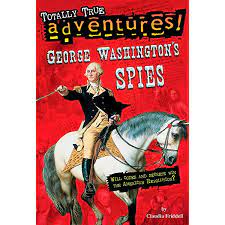 Totally True Adventures by various authors and illustrators
(Ages 8 and up)
Ranging in well-known topics such as King Tut and Apollo 13 to lesser-known moments in history including George Washington's spy ring and reporter Nelly Bly's race around the world, this series is filled with fascinating events from history. My son and I read George Washington's Spies together and while it is a bit dense at times, it was also extremely interesting and had my son excited to learn more.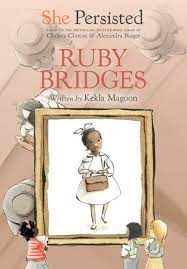 She Persisted Chapter Book series by various authors
(Ages 8 and up)
Inspired by the success of the She Persisted picture books, this new chapter book series provides readers with a more in-depth look at a variety of women who have faced adversity, persisted through it, and changed the world because of it. Black and white illustrations accompany the inspirational biographies. Each book also includes a "How Can You Persist?" section inspiring readers to internalize the lessons they learned from the biography and apply them to their own lives.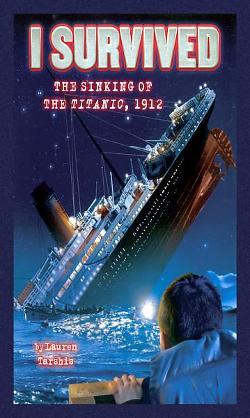 I Survived series by Lauren Tarshis
(Ages 8 and up)
This brilliant series is told from the point of view of a child experiencing an extreme moment in history. Whether trying to survive a natural disaster, escape from a predator, or endure the horrors of war, each book cleverly combines emotional storytelling with gripping details. Because the topics of the book focus on braving catastrophes, many elements of the story are scary, but that is also what makes them thrilling. The endings often leave the reader with a feeling of optimism and excitement to read another book in the series. Buy It Here
We recently read the graphic novel I Survived: The Sinking of the Titanic, 1912 and in addition to really enjoying the story, we also liked the bonus facts and photographs at the end. Buy It Here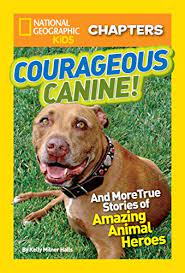 National Geographic Kids Chapters by various authors
(Ages 7 and up)
This series teaches children all about the natural world through exciting tales featuring amazing animals and extreme adventures. With its use of photographs and break out boxes paired with an interesting storyline, these books are a good choice for animal lovers and those interested in real-life adventures.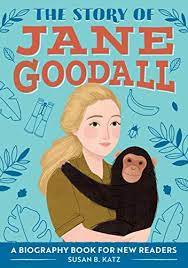 The Story Of and The History of: A Biography Series for New Readers by various authors.
(Ages 8 and up)
With its ability to provide a thorough, but brief overview on a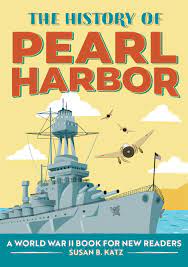 variety of topics using maps, timelines, quotes, and glossary, this series is perfect for classroom and home libraries. Teachers and parents will especially appreciate the comprehensive quizzes at the end and the "Jump in and Think" questions scattered throughout the text to help readers relate what they are reading to their own lives.
Overboard (Survivor Diaries series) by Terry Lynn Johnson
(Ages 8 and up)
Adventure-loving kids will want to get their hands on this new series that not only provides an exciting story, but also includes helpful survival tips. In the series opener, Travis is whale watching with his family when a rogue wave destroys the ship. Travis and another girl are swept away through freezing waters where they have to do some quick thinking to battle the elements and get rescued. Lexile: 540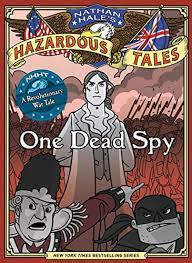 Nathan Hale's Hazardous Tales by Nathan Hale
(Ages 9 and up)
This engaging graphic novel uses humor to teach children all about history. I have to admit that I was a little nervous when I started reading the book with my son and the opening scene is Nathan Hale standing at the gallows preparing for his death. I didn't feel much better when the subsequent pages featured a giant history book scooping Hale up. When he is returned to the gallows, he knows all that is to come thanks to the magical history book and enters into playful stories informing a British military officer and the executioner of future events. What remains is a surprisingly entertaining account of the Revolutionary War that had my son begging to read on. He loved it so much he reread the book and couldn't wait for the next story in the series. Despite my initial reservations, any book that has my son excited about reading and teaches him about history is a winner in my mind.