Friendships aren't always rainbows and unicorns, which is why I'm thrilled to discover these standout stories that help children navigate the ins and outs of friendships while also emboldening them to find the confidence to be their best selves.
*This post contains affiliate links.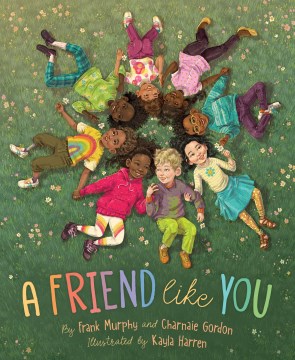 A Friend Like You
by Frank Murphy and Charnaie Gordon; illustrated by Kayla Harren, 2021
I cannot recommend the A _ Like You series enough!! With its inspirational text, gorgeous illustrations, and meaningful messages, this series is truly outstanding!
⠀⠀⠀⠀⠀⠀⠀⠀⠀
The newest installment,
A Friend Like You,
instructs readers to be a good friend by being curious, accepting, open-minded, kind, and supportive. Each bit of advice is reinforced with examples and charming illustrations exhibiting the recommended actions.
⠀⠀⠀⠀⠀⠀⠀⠀⠀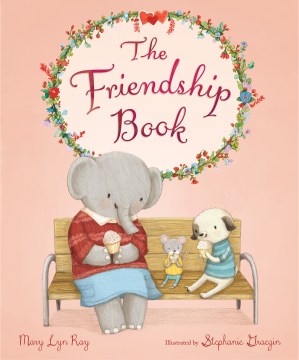 The Friendship Book by Mary Lyn Ray; illustrated by Stephanie Graegin, 2019
This sweet ode to friendship could not be more charming. From meeting someone new and feeling an instant connection to watching a relationship grow over time, several aspects of friendship are touched upon in this beautifully illustrated picture book.⠀⠀⠀⠀⠀⠀⠀⠀
Most importantly, readers will gain an understanding of what it means to be a friend and feel reassured that friendships can survive disagreements and distance. Children will also be comforted in the knowledge that if they feel lonely, a friend can take many forms such as a pet, inanimate object, or person just waiting to meet them.
I Don't Care by Julie Fogliano; illustrated by Molly Idle and Juana Martinez-Neal, 2022
(Ages 4 and up)
You know when you combine the talents of three powerhouse storytellers, it's going to be good and this story is a true standout!
This beautiful book cleverly demonstrates the solid foundation of friendship based on trust, respect, and authenticity instead of superficiality. The book is made even more special because the two artists are best friends in real life and their unique styles meld perfectly together in this unforgettable friendship tale.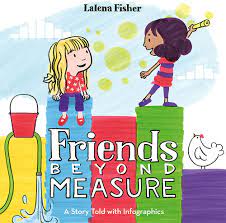 Friends Beyond Measure by Lalena Fisher
This ingenious story chronicles the journey of a friendship through the use of infographics. Both entertaining and educational, the sweet tale follows two girls as they process the news of one of them moving away. A description of the charts used in the book is provided in the back to inspire readers to create their own infographics.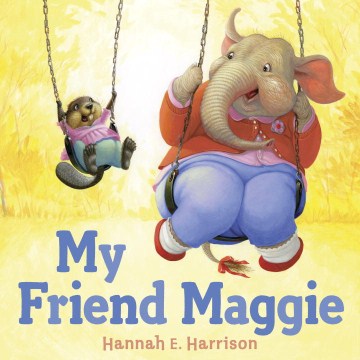 My Friend Maggie by Hannah E. Harrison, 2016
This is such a powerful and relatable story about peer pressure and standing up for your friends. Paula and Maggie have been best friends all their lives, but when another girl, Veronica, says something unkind about Maggie, Paula begins rethinking their long friendship. Paula starts playing with Veronica only to have Veronica then say something mean to her. Luckily, Maggie generously forgives Paula and stands up for her demonstrating what true friendship looks like.
I love everything Hannah E. Harrison creates and this accessible friendship tale is especially moving and beautifully illustrated.
Jenny Mei Is Sad by Tracy Subisak, 2021
(Ages 4 and up)
This beautiful friendship story teaches kids the importance of accepting friends for who they are and loving them during the good times and the bad. Jenny Mei is funny and kind, but also struggles with some bigger emotions that occasionally cause her to act out. The narrator demonstrates what it means to be a good friend by listening and being there to support Jenny Mei no matter what. While the text is sparse, this powerful book speaks volumes and is an excellent lesson in empathy.
Strictly No Elephants by Lisa Mantchev; illustrated by Taeeun Yoo, 2015
(Ages 4 and up)
This charming story is a must-have. When a boy and his pet elephant are excluded from a pet club, he finds other children with unusual pets and they form their own club that welcomes everyone. Without being overly didactic, this lovely friendship story teaches children the beauty of inclusion.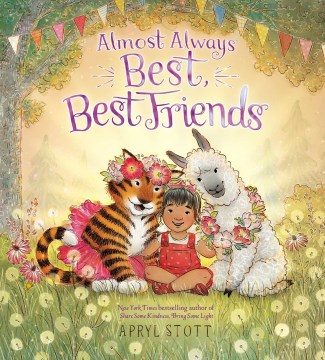 Almost Always Best Best Friends by Apryl Stott, 2022
The delicate dynamics of friendship are skillfully expressed in this charming story.
Poppy and her best friend Clementine do everything together, so naturally Poppy grows jealous when Clementine plays at Georgia's house one day. I absolutely love how Poppy's dad helps her process her envious feelings and role plays how to talk to her friend. When Poppy finally meets Georgia, she realizes it is even more fun to all be friends together.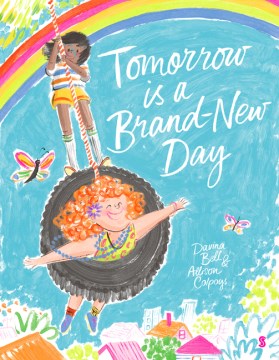 Tomorrow is a Brand-New Day by Davina Bell; illustrated by Allison Colpoys, 2022
(Ages 4 and up)
This is a book that all children need to hear! With flowing rhymes and vibrant artwork, this clever story brilliantly captures life's frustrations that can cause us to not be our best selves and weaves in a message of hope and forgiveness stating that children will be loved no matter what.
The story follows two girls who have several ups and downs throughout the day ending with an argument. The next morning they wake up ready to apologize and set things right. I think it is so important for kids to learn at an early age that everyone makes mistakes, but when we do, we also need to make amends.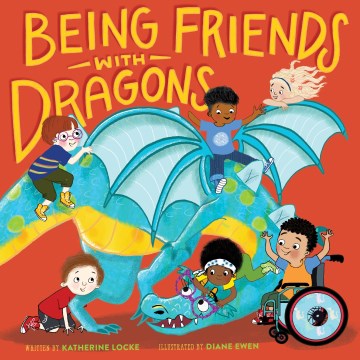 Being Friends with Dragons by Katherine Locke; illustrated by Diane Ewen, 2022
This entertaining story illustrates the many ways dragons can be fantastic friends. Once the reader is hooked, the author also reveals how even dragons can falter as a friend. Luckily, when a disagreement happens, dragons know to apologize and help make amends. Dragons have a ton of kid appeal and this amusing story is an excellent tool to prompt discussions on what it means to be a friend.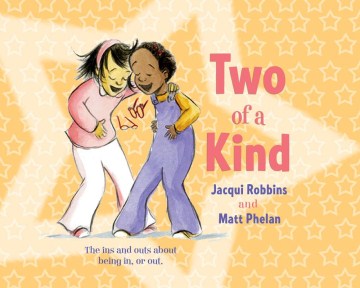 Two of a Kind by Jacqui Robbins; illustrated by Matt Phelan, 2009
Unfortunately, cliques occur way too often in schools and this helpful book addresses the lure of popularity versus true friendship. Even though Kayla and Melanie may not be the nicest girls, their coolness is oddly appealing. When Anna is invited into their exclusive twosome, she briefly abandons her best friend Julisa. Anna quickly discovers, however, that she has nothing in common with Kayla and Melanie and when tested to make the right choice in standing up for Julisa, she does.
Norman Didn't Do It! (Yes he did) by Ryan T. Higgins, 2021
Norman is very happy with his life. He spends his days playing with his best friend Mildred who happens to be a tree. When a new sapling sprouts up, however, things get complicated. Norman grows envious of the budding friendship between the trees and sneakily removes the interloper. Racked with guilt, he makes amends and realizes things can be even more fun with a group of three.
Expressive illustrations are laugh-out-loud funny and many readers will relate to Norman's feelings of jealousy. While this book is absolutely hysterical, Ryan T. Higgins also skillfully captures the delicate emotions present when a new person is introduced into an established friendship of two making this an excellent read aloud choice for home and classroom libraries.
How to Apologize by David LaRochelle; illustrated by Mike Wohnoutka, 2021
Using just the right amount of humor and charm, all-stars David LaRochelle and Mike Wohnoutka have created the perfect read aloud for teaching kids why and how to apologize! This entertaining story reassures readers that everyone makes mistakes, but it is important to rectify them with a heartfelt apology. With its delightful illustrations and impactful message of conflict resolution, this book is a must-have for home and classroom libraries.
Something Beautiful by Lita Judge, 2022
(Ages 4 and up)
This sweet story highlights the joy found in inclusion. As a group of animals meet a variety of creatures, they discover that whether friends have a lot in common or are very different,
life is more beautiful when you open yourself up to learning about and accepting others.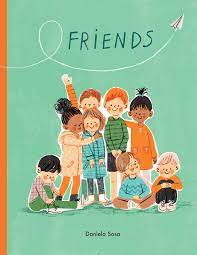 Friends by Daniela Sosa, 2022
This charming book about friendship has stolen my heart! Though the text may seem simple, it speaks volumes and adeptly captures the ins and outs of various types of friendships.
This reassuring read is sure to resonate with readers and help children understand that while friendships may shift with time, they are always worthwhile!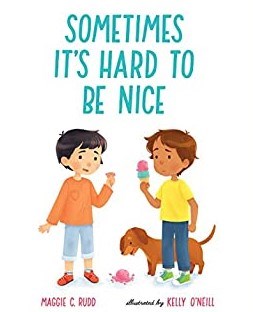 Sometimes It's Hard to Be Nice by Maggie C. Rudd; illustrated by Kelly O'Neill, 2021
This impactful book, takes very relatable situations and demonstrates to children that even though it may, at times, be challenging to be kind, it is well worth it! I love how this book acknowledges that doing the right thing is not always easy. Sometimes it takes practice and even courage to be nice. The relatable scenarios are sure to resonate with many readers and help them see the benefits of offering compassion.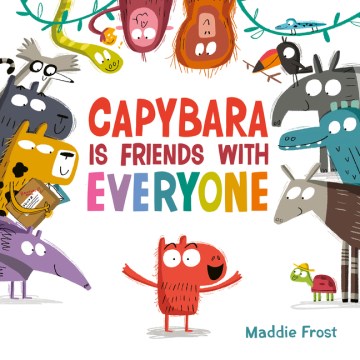 Capybara is Friends With Everyone by Maddie Frost, 2022
Capybara believes the best way to show a friend that you care is to go above and beyond every day. When he tries to win over a sloth, however, he realizes that being an over-the-top friend can be exhausting. While his friends appreciate his kindness and effort, they are happy being with Capybara and doing nothing at all. Filled with bright, engaging illustrations and a lovable protagonist, this endearing story leaves kids with the understanding that being a great friend starts with being yourself.
I'm Sorry by Michael Ian Black; illustrated by Debbie Ridpath Ohi, 2021
In the fourth book of Michael Ian Black and Debbie Ridpath Ohi's THE I'M series, potato has hurt Flamingo's feelings and he's unsure what to do about it. Luckily, a wise little girl coaches him through making a heartfelt apology.
I just love how Michael Ian Black and Debbie Ridpath Ohi effortlessly use humor to present powerful feelings to children in an accessible and impactful way. Their first three books delicately tackle boredom, sadness, and anxiety while this one opens up conversations about apologizing and forgiveness.
We Are (Not) Friends
by Anna Kang ; illustrated by Christopher Weyant, 2019
We Are (Not) Friends
uses minimal text and engaging illustrations to capture the delicate emotions present when a new person is introduced into an established friendship.
⠀⠀⠀⠀⠀⠀⠀⠀⠀
This is an excellent read aloud for preschools, early elementary, and one-on-one reading at home to prompt an important discussion on friendship and feelings.
A Sick Day for Amos McGee by Philip C. Stead; illustrated by Erin E. Stead, 2010
This is one of my all-time favorite picture books. It's message of empathy and kindness is so incredibly heartwarming and the award-winning illustrations are absolutely charming.
Amos McGee works at the zoo and always makes time to give special attention to the animals. When he stays home from work one day due to illness, his friends make the trip to take care of him in return. This sweet and tender story is filled with amusing details that draw the reader in and will make children want to revisit for multiple readings.
Buy It Here⠀⠀⠀⠀
View more of our favorite friendship stories on my AMAZON STOREFRONT.
You may also like: