There can never be enough books on kindness. Reading stories about kindness has helped prompt several important discussions with my children about respect, friendship, and how our actions can affect other people. It is a subject we revisit often.
We have compiled a list of our favorites to be enjoyed with the children in your life. Happy reading!
*This post contains affiliate links. To read my full disclosure CLICK HERE.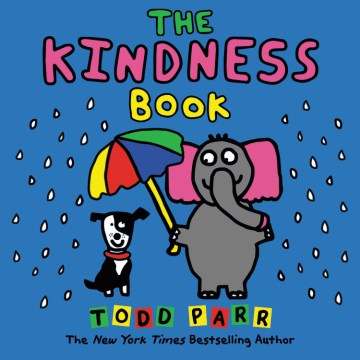 The Kindness Book by Todd Parr, 2019
(Ages 2 and up)
New York Times bestselling author Todd Parr has done it again. He has created another standout book that breaks down a complex concept and puts it in child-friendly terms.
The Kindness Book uses bright, bold illustrations and simple text to provide a short definition and examples of kindness. From small acts such as saying hello to someone to larger ones including helping take care of a community, children will identify lots of practical ways they can be kind.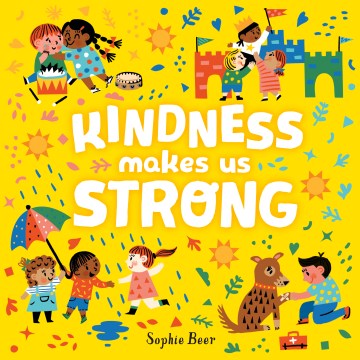 Kindness Makes Us Strong by Sophie Beer, 2019
(Ages 2 and up)
Vivid colors displaying diverse children sharing simple acts of kindness make this an excellent board book to share with young children. Concise text is presented on each two-page spread stating, "Kindness is…" followed by a relatable activity that most children will feel confident that they can achieve. The vivid pictures and accessible situations make this a fantastic choice for a read aloud to young children or for sharing one-on-one to spark a conversation about which random acts of kindness children would like to apply in their own lives.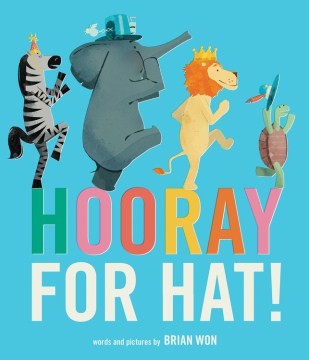 Hooray for Hat by Brian Won, 2014
(Ages 2 and up)
When Elephant wakes up in a grumpy mood one morning, he is surprised by a present on his doorstep that quickly cheers him up. He sets out to return the favor and passes on the kindness to his friends.
Bold artwork set against a white background intertwined with sprinkles of colorful text make this an excellent read aloud to inspire empathy and friendship.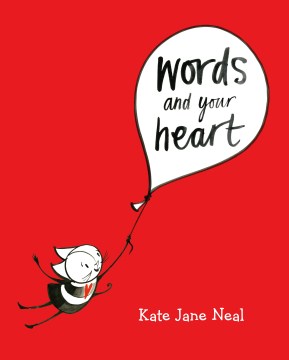 Words and Your Heart by Kate Jane Neal, 2015
(Ages 3 and up)
I could not love this book more. It does an incredible job of conveying the concept that words hold great power. Simple, engaging illustrations combined with playful text presented in various sizes and fonts create a child-friendly avenue for this important message. It touches upon the fact that words can be hurtful, but encourages the reader to use words to look after each other's hearts. This book is beautifully crafted and impactful.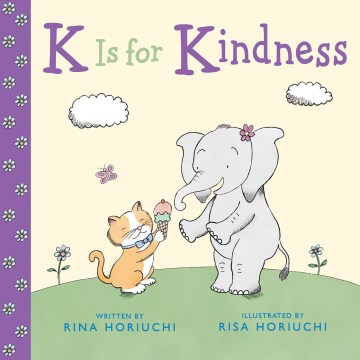 K is for Kindness by Rina Horiuchi; illustrated by Risa Horiuchi, 2022
(Ages 3 and up)
This adorable story stands out among the myriad of ABC books. Charming illustrations paired with flowing rhymes present a variety of animals demonstrating random acts of kindness. "Ape picks an apple for Aardvark below. Bat puts a bandage on Brown Bear's big toe." Each letter of the alphabet is represented by an upper and lower case while the caption includes several examples of the sound the letter makes. The final pages invite readers to identify one way they can be kind today. This utterly delightful story is excellent for learning letters and concrete examples of kindness.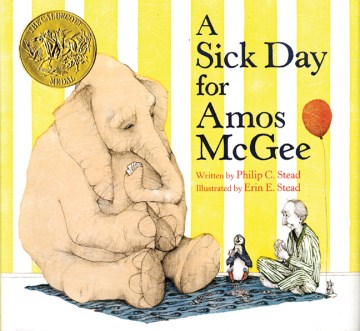 A Sick Day for Amos McGee by Philip C. Stead; illustrated by Erin E. Stead, 2010
(Ages 3 and up)
This is one of my all-time favorite picture books. It's message of empathy and kindness is so incredibly heartwarming and the award-winning illustrations are absolutely charming.
Amos McGee works at the zoo and always makes time to give special attention to the animals. When he stays home from work one day due to illness, his friends make the trip to take care of him in return. This sweet and tender story is filled with amusing details that draw the reader in and will make children want to revisit for multiple readings.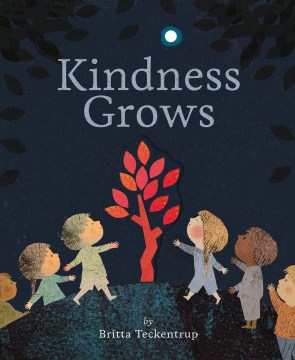 Kindness Grows by Britta Teckentrup, 2019
(Ages 3 and up)
Kindness Grows uses lyrical, rhyming language to describe how hurtful actions can create distance between people while kind acts blossom into something beautiful. Die-cuts are brilliantly integrated to demonstrate the widening crack created by upsetting actions set opposite a stunning tree growing from caring deeds.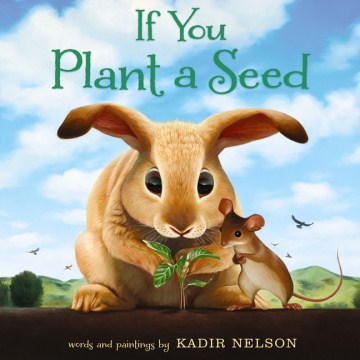 If You Plant a Seed by Kadir Nelson, 2015
(Ages 3 and up)
Kadir Nelson cleverly uses the idea of planting seeds as a metaphor for kindness. His stunning illustrations capture a bunny and mouse who lovingly grow vegetables. When they refuse to share with a group of birds, a fight breaks out and the food is destroyed. Apologies are made and the last surviving tomato is shared. The birds fly away and return with a multitude of seeds that grow into a large garden to be shared with several new friends.
The illustrations in this book are absolutely gorgeous and the minimal text may seem simple on the surface, but the message of sharing is quite powerful and poignant.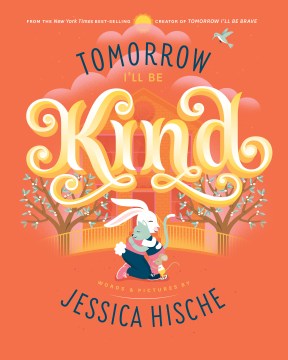 Tomorrow I'll Be Kind by Jessica Hische, 2020
(Ages 3 and up)
This beautifully illustrated picture book inspires children to strive to be helpful, patient, gentle, honest, generous, grateful, and kind each and every day. These positive characteristics are presented in a lovely, artful way celebrating each one. The subsequent page then provides examples of how children can incorporate these affirming attributes in practical ways.
I highly recommend this and the companion book, Tomorrow I'll be Brave (2018).
You Hold Me Up by Monique Gray Smith; illustrated by Danielle Daniel, 2017
(Ages 3 and up)
Using concise text, this book describes straightforward ways people can support one another. "You hold me up when you comfort me." While the book itself may seem simple, an author's note gives more insight into the complex reasons it was written and how the author's goal is to foster ideas of building relationships and empathy.
I like to read this book to my children when they begin to bicker with each other to remind them of the different ways we can hold each other up instead of upsetting one another.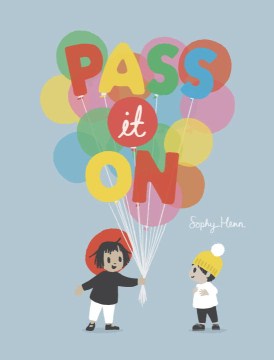 Pass It On by Sophy Henn, 2017
(Ages 3 and up)
With its colorful illustrations and positive messaging, this is a popular choice for storytimes aimed at inspiring kindness. The story follows an exuberant young girl as she finds joy in any situation and spreads it on to a group of diverse children. I particularly like how this delightful book encourages children to find their own happiness and then demonstrates how easy it is to spread to others.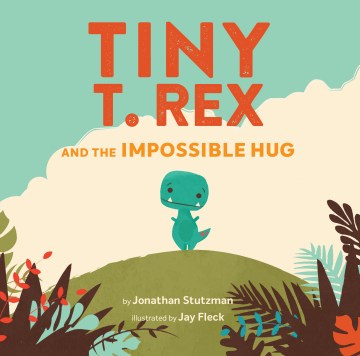 Tiny T. Rex and the Impossible Hug by Jonathan Stutzman; illustrated by Jay Fleck, 2019
(Ages 3 and up)
How adorable is this title and cover? It perfectly encapsulates the cuteness of this charming story about a little dinosaur who wants to cheer up his friend with a hug despite his small arms.⠀⠀⠀⠀⠀⠀⠀⠀⠀⠀⠀⠀⠀⠀⠀⠀⠀⠀
Both of my children love this book and particularly enjoyed trying to give tiny hugs after reading. It is a wonderful read aloud for storytime, but it is particularly nice to read while cuddling with a loved one!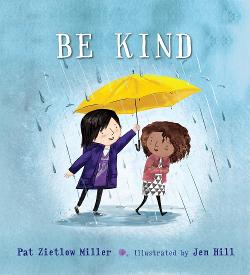 Be Kind by Pat Zietlow Miller; illustrated by Jen Hill, 2018
(Ages 4 and up)
This exceptional book expertly demonstrates what kindness looks like and the impact it can have on people in a child-friendly way.
When Tanisha spills grape juice all over her new dress, most of the other kids laugh. However, one unnamed girl wants to be kind, but she is not exactly sure how. Poignant text matched with soft illustrations demonstrate the girl's thought process as she thinks of examples of kindness she has experienced.
There are many books that cover this subject, but Be Kind stands apart. It does a remarkable job of providing an overview of kindness along with clear examples that make this abstract concept more concrete for children. It touches upon both the individual and global impact of kindness and while it may not always be easy to be kind, each small act is meaningful.
This is a book that belongs in every home and classroom library to inspire kindness and empathy.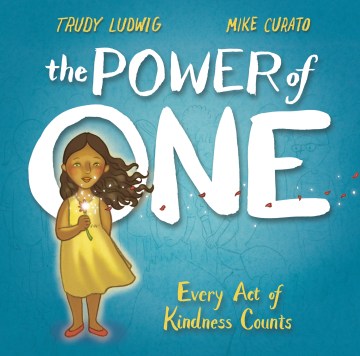 The Power of One: Every Act of Kindness Counts by Trudy Ludwig; illustrated by Mike Curato, 2020
(Ages 4 and up)
Just as she did in The Invisible Boy, Trudy Ludwig has created another impactful story that shows readers how each of us has the ability to positively impact someone else's life even with the smallest act of kindness. The simple, but powerful text is complimented by eye-catching illustrations that showcase a flower that grows as a group of diverse children nurture their friendships.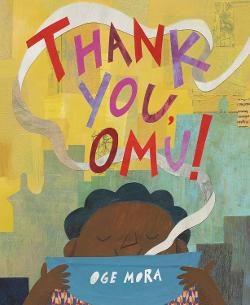 Thank You, Omu! by Oge Mora, 2018
(Ages 4 and up)
Not only is Thank You, Omu! a wonderful story about generosity, community, and kindness, the artwork is spectacular! Gorgeous collages created with acrylic paint, china markers, pastels, patterned paper, and old book clippings adorn this tender story.
In this heartwarming tale, Omu prepares a thick red stew that she believes will be the best dinner she has ever had. The delicious aroma wafts through the city bringing people to Omu's door where she graciously shares her stew until her pot is finally empty. She doesn't have to stay hungry for long, however. The members of the community return with their own culinary gifts to share with Omu in what turns out to be the best dinner of her life.
"While Omu's big fat pot of thick red stew was empty, her heart was full of happiness and love." I just love this sweet story that will touch your heart long after closing the book!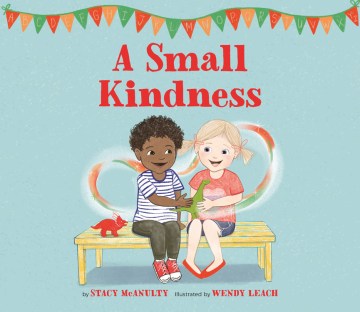 A Small Kindness
by Stacy McAnulty; illustrated by Wendy Leach, 2021
(Ages 4 and up)
⠀⠀⠀⠀⠀⠀⠀⠀⠀
A Small Kindness
follows a diverse group of children on their first day of school. The opening pages present the school in sepia tones with one girl standing out in full color. When she smiles at another boy, he brightens too. With each act of kindness passed on among the students and teachers, the pages fill with vivid hues demonstrating the remarkable power a compassionate gesture has on others.
The visualization of the immediate and prolonged effect of good deeds is especially impactful. The concise text provides several ideas for friendly acts that can easily be implemented every day and passed on like a game of tag. It also reinforces the idea that a classroom is a community enriched when we are kind to one another.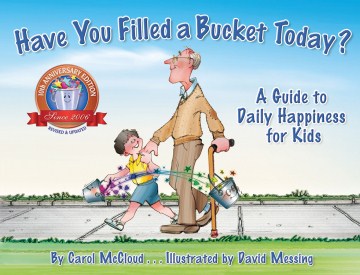 Have You Filled a Bucket Today? A guide to daily happiness for kids by Carol McCloud; illustrated by David Messing, 2006
(Ages 4 and up)
This book plays on the idea that everyone has their own invisible bucket that represents their mental and emotional health. When we are kind to others, it not only fills their buckets, but also our own, making everyone happier. Conversely, if we are mean to others, we dip into their buckets and take away their joy.
With its clear message and engaging illustrations, this book does an excellent job of demonstrating how easy and rewarding it is to be nice to others. When I was a school librarian, this book was used in every classroom in the school and I use it now with my own children. It is effective and inspirational.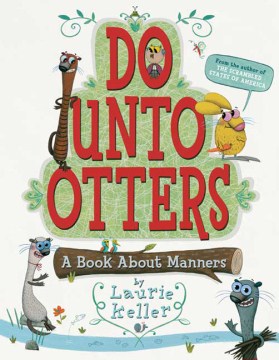 Do Unto Otters: A Book About Manners by Laurie Keller, 2007
(Ages 4 and up)
When a rabbit worries he will not get along with his new neighbors, a group of otters, a wise owl suggests he treat the otters how he would like to be treated. This clever book presents several examples of kindness in a comical child-friendly way making it a popular and entertaining read aloud.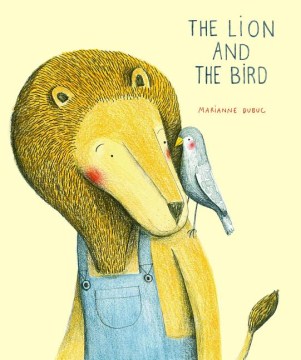 The Lion and The Bird by Marianne Dubuc, 2014
(Ages 4 and up)
This beautifully illustrated story stars a compassionate lion who cares for a wounded bird during the winter. Lion comes to treasure their friendship, but realizes he must say good-bye when the bird's family returns in the spring. Lion experiences a peaceful, solitary summer, but autumn not only brings a new season, but also an old friend. This quiet treasure exquisitely demonstrates lion's kindness from looking after the bird to nobly letting him go.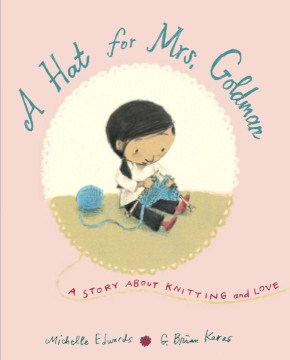 A Hat for Mrs. Goldman: a story about knitting and love by Michelle Edwards; illustrated by G. Brian Kara, 2016
(Ages 4 and up)
This is one of those wonderful books that makes you feel warm and fuzzy on a cold winter day! When Sophia discovers that her neighbor Mrs. Goldman, who has made winter hats for others, does not have one of her own, she takes on the challenge of learning to knit.
The soft color palette and charming illustrations perfectly capture the tone of this delightful story about kindness. Sophia and Mrs. Goldman are lovable characters and serve as wonderful role models. Readers can't help but smile as they follow Sophia on her journey demonstrating determination, perseverance, and compassion.
The book concludes with directions on how children can make their own knitted caps, hopefully to gift to others. This heartwarming story is perfect to read one-on-one or to a class to promote a conversation about empathy and kindness.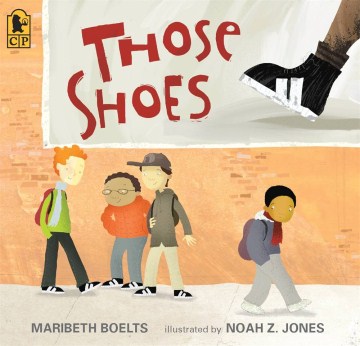 Those Shoes by Maribeth Boelts; illustrated by Noah Z. Jones, 2007
(Ages 5 and up)
This powerful story will stay with readers long after closing the book. Jeremy desperately wants a pair of black high-tops with two white stripes, but his grandmother cannot afford them. He sadly watches as all of his friends come to school with the coveted shoes. Finally, he finds his own pair at a secondhand store. Even though they are too small, he squeezes his feet in them each day until he notices one of his friends has shoes being held together with tape. In a heartfelt act of generosity, Jeremy gives his friend the popular shoes.
This thought-provoking book does an excellent job of reinforcing messages of need and want with kindness and compassion in a realistic scenario. It is one of my absolute favorite read alouds on kindness for elementary age children.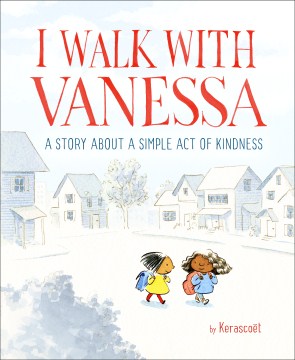 I Walk With Vanessa: a story about a simple act of kindness by Kerascoet, 2018
(Ages 5 and up)
With themes of kindness, courage, and anti-bullying, I Walk With Vanessa is a must-have for classroom libraries.
When a young girl observes a hurtful act toward a new classmate, she decides to take action and extend kindness to the victim by walking with her to school. Soon several classmates join together and form a united front.
The book is made even more powerful by its lack of text. It allows readers to interpret the characters' expressions and develop their own conclusions. This story is an excellent tool for teaching anti-bullying standards. It touches upon a child demonstrating bullying behavior, a victim, and a bystander. The story can be used to prompt an important discussion about each character's role and the actions they take. Students can take turns role playing the characters and because there is no text, children can create their own dialogue further internalizing the situation.
My children were captivated by this story and asked for repeated readings, creating several important discussions.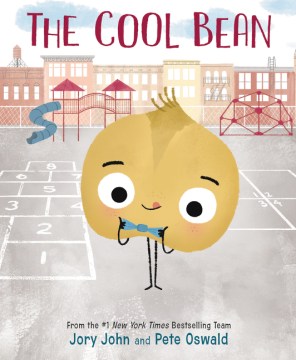 The Cool Bean by Jory John and Pete Oswald, 2019
(Ages 5 and up)
When a bow-tie wearing bean laments over the distance that has grown between him and his old friends who wear sunglasses and swagger through the halls of the school, he is shocked to discover that coolness is more than how you dress and move. The cool beans are kind and help those in need.
Kids can feel a lot of pressure in school to act "cool" and I am so incredibly thankful that there is an entertaining and engaging picture book out there teaching them that it is cool to be kind!
I also highly recommend this dynamic duo's other two books with positive messages, The Bad Seed , The Good Egg, and The Couch Potato.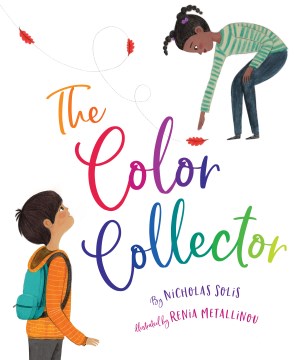 The Color Collector by Nicholas Solis; illustrated by Renia Metallinou, 2021
When a boy notices a new girl at school named Violet, he respects her shyness while also trying to make her feel welcome. When he observes her picking up colorful keepsakes on her way home, he grows curious what she uses them for. He asks her about it one day and is surprised when Violet shows the collection of items on her wall that create a stunning mosaic of her island home. As the boy listens to her describe everything she misses about her old life, Violet feels comforted in sharing her sadness with a friend. As the boy walks home, he spots a colorful leaf and begins his own collection.
This tender tale skillfully depicts the impact of the boy's kindness in the black and white illustrations that light up with color as the friendship blooms. The acts of saying hello and listening may seem simple, but this story demonstrates the powerful effect empathy can have in changing someone's life and helping them feel seen.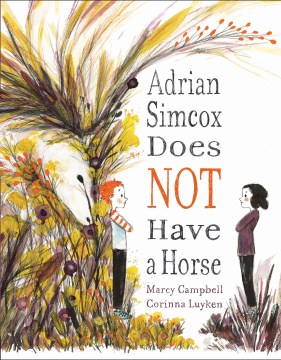 Adrian Simcox Does Not Have a Horse by Marcy Campbell; illustrated by Corinna Luyken, 2018
(Ages 5 and up)
When a young girl overhears Adrian Simcox sharing that he has a horse, she is skeptical and expresses her disbelief. Once she has a better understanding of Adrian's life and the effect her words have on him, she sees him and his horse in a new perspective.
Beautifully told and gorgeously illustrated, this powerful picture book is perfect for discussing empathy and compassion.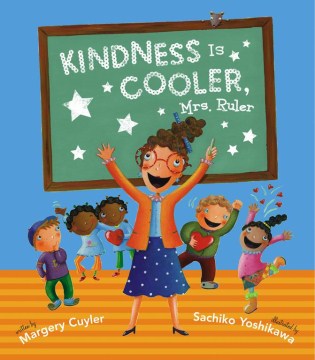 Kindness is Cooler Mrs. Ruler by Margery Cuyler ; illustrated by Sachiko Yoshikawa, 2007
(Ages 5 and up)
When children in Mrs. Ruler's class act mean to one another, she assigns them the task of performing kind deeds to share at show and tell. This book is quite long, but it includes some great ideas for random acts of kindness.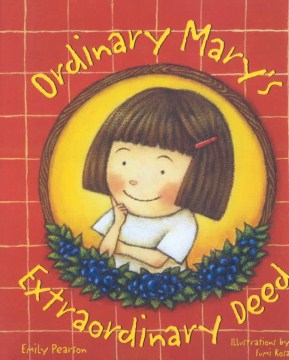 Ordinary Mary's Extraordinary Deed by Emily Pearson; illustrated by Fumi Kosaka, 2002
(Ages 5 and up)
Mary is an ordinary girl whose one small act of kindness goes on to inspire many more that effect people all over the world. The story is a nice example of spreading random acts of kindness, but the text is very long, so it is better for reading one-on-one or to a group of children with longer attention spans.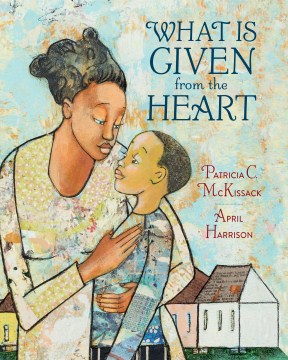 What is Given From the Heart by Patricia C. McKissack ; illustrated by April Harrison, 2019
(Ages 6 and up)
This hauntingly beautiful book broke my heart and managed to fill it at the same time. Breathtaking in both the story and the illustrations, What is Given From the Heart has risen to the top of my favorite books for 2019.
James Otis is having a rough few months. He lost his father and his family has very little money. When another family loses all of their possessions in a fire, however, he discovers a way to bring them joy with a gift from the heart.
This moving story exquisitely conveys the messages of empathy and kindness and acts as a true celebration of faith, hope, and community.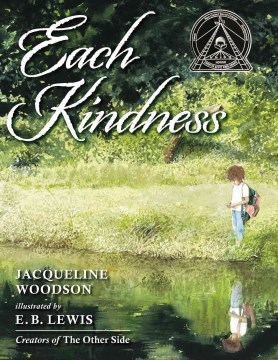 Each Kindness by Jacqueline Woodson; illustrated by E.B. Lewis, 2012
(Ages 6 and up)
This thought-provoking picture book uses a poignant story and lovely watercolor illustrations to present a unique view of kindness.
When Maya, a new student, comes to school wearing second hand clothes, Chloe has the opportunity to befriend her, but time after time chooses to be hurtful instead. When Maya moves away, Chloe regretfully realizes she has forever lost her chance to be kind to Maya.
In a compelling scene, Chloe's remorse is skillfully captured as she throws a stone into a pond remembering her teacher's words, "This is what kindness does. Each little thing we do goes out like a ripple, into the world. Each kindness, makes the whole world a little bit better." Chloe's shameful realization that she has lost her opportunity to be kind to Maya will hopefully inspire children to be kind every chance they get!