During the months of July and August, we had about 76 library books out at a time. While we read a ton of great stories, the five featured books below are the ones my four-year-old and seven-year-old asked for again and again.
Three of these books are laugh-out-loud funny and left us giggling before bedtime on many occasions. The other two are fascinating nonfiction books that taught us about two of our favorite things: rollercoasters and crayons!
*This post contains affiliate links. To read my full disclosure CLICK HERE.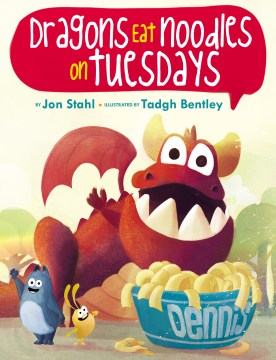 Dragons Eat Noodles on Tuesdays by Jon Stahl; illustrated by Tadgh Bentley , 2019
(Ages 4 – 10)
I don't know who loves this book more, my kids or me! It is a fantastic story to inspire future writers.
When two monsters argue over how to tell a story, their imaginations come to life for one entertaining and humorous tale featuring a hungry dragon and a brave and clever damsel. Teachers and parents are not going to want to miss this one!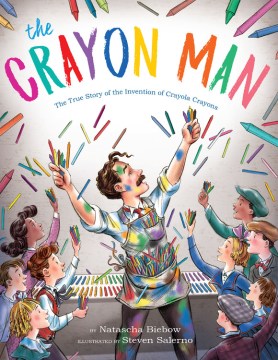 The Crayon Man: The True Story of the Invention of Crayola Crayons by Natascha Biebow; illustrated by Steven Salerno, 2019.
(Ages 4 – 10)
The Crayon Man is the true story of the invention of one of our favorite everyday items, Crayola Crayons! Through hard work and persistence, Edwin Binney found a way to bring the beautiful colors of nature into children's hands.
Superbly detailed illustrations capture his journey and the informative text is perfect for sharing with a wide age-range of readers. Additional text boxes provide more scientific descriptions of the process and photographs in the back matter show the method of manufacturing crayons today.
This is such a fun nonfiction that should have a place on many classroom and home library shelves.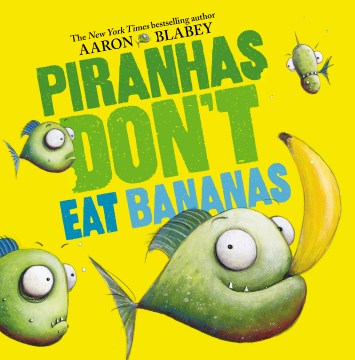 Piranhas Don't Eat Bananas by Aaron Blabey, 2019
(Ages 4 – 8)
My kids could not get enough of this hilarious book! While most piranhas are carnivores, Brian prefers fruits and vegetables. He tries to convince the other fish to extend their palettes, but through comical rhyming text, they counter with funny retorts.
I had so much fun reading this book aloud to my kids using a silly voice and even after the 10thtime hearing it, they still erupted in a fit of giggles.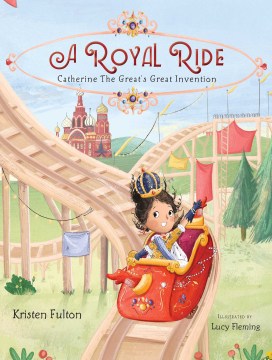 A Royal Ride: Catherine the Great's Great Invention by Kristen Fulton; illustrated by Lucy Fleming, 2019
(Ages 4 – 8)
Our family loves learning about history through nonfiction books and we were thrilled to discover Catherine the Great, empress of Russia, invented the roller coaster!
A Royal Ride takes the fascinating topic of roller coasters and explains its origins in a child-friendly story. Ice slides had been used in Russia for hundreds of years, but when Catherine the Great wanted to continue the fun in the summer months, she worked with builders to design the very first roller coaster.
An author's note and timeline give additional information on this captivating subject.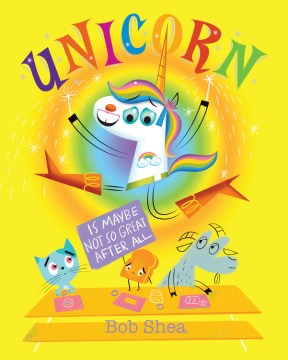 Unicorn is Maybe Not So Great After All by Bob Shea, 2019
(Ages 4 – 8)
Bob Shea books always make my kids laugh, so I was thrilled to find a sequel to Unicorn Thinks He's Pretty Great.
Unicorn can't wait for the first day of school, but when he doesn't receive the grand reception he expects, he tries to reinvent himself to impress his friends. This is a silly back-to-school tale about friendship and staying true to yourself.
Check out more of our favorite books HERE.