Nonfiction picture books are an excellent way to teach children about the world around them and these new 2023 releases are truly exceptional. From remarkable animals to feel-good stories of kindness to wildfires, there are a lot of interesting topics covered in an engaging and educational way.
*I am an associate with the Amazon Affiliates Program, which means that I receive a very small compensation for books that are purchased through the links in my posts.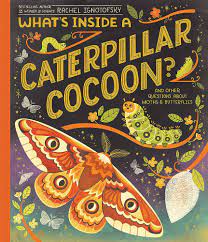 What's Inside a Caterpillar Cocoon? by Rachel Ignotofsky, 2023
Stunning illustrations fill the pages of this gorgeous book that compares and contrasts butterflies and moths. Both informative and entertaining, this one is a must for little nature lovers!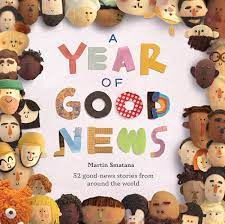 A Year of Good News by Martin Smatana
With so many truly terrible moments constantly appearing on the news, this book is a breath of fresh air. Cheerful illustrations created with used fabrics represent 52 feel-good international news stories. It is truly heartwarming to learn of the many good deeds and random acts of kindness performed to make our world a better place.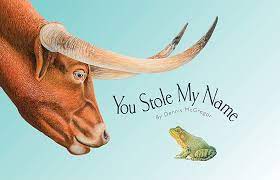 You Stole My Name by Dennis McGregor, 2023
Prepare to feast your eyes on this absolutely gorgeous gem that introduces children to a group of animals with unlikely shared names. From spider monkeys to cat fish and elephant seals, a myriad of creatures are represented through clever poems and stunning artwork.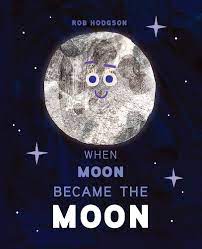 When Moon Became the Moon by Rob Hodgson, 2023
Tons of fascinating facts about the moon and its relationship with Earth are woven into this entertaining and educational story. Through very short chapters using spare text, a surprising amount of information is included covering how the moon was formed, its orbit and phases, how it helps Earth, and more.
The eye-catching illustrations featuring a cheerful group of celestial bodies along with the child-friendly text make this one stellar story.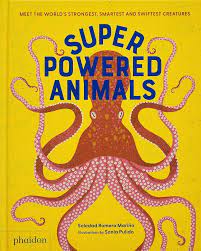 Super Powered Animals by Soledad Romero Mariño, illustrations by Sonia Pulido, 2023
Phaidon always delivers on nonfiction and this exceptional book is a true standout. The remarkable abilities of 22 animals are highlighted to showcase what makes them masters of survival.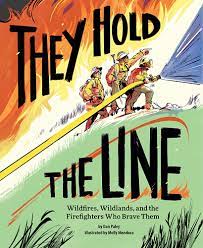 They Hold the Line: Wildfires, Wildlands, and the Firefighters Who Brave Them by Dan Paley, illustrated by Molly Mendoza, 2023
With the barrage of wildfires in recent years, this timely tale is an important addition that helps readers better understand what causes wildfires and the brave first responders who courageously face them. The vivid writing accompanied by attention-grabbing artwork provides readers will a full picture of how wildfires are contained.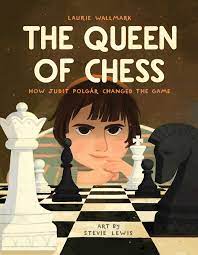 The Queen of Chess by Judit Polgár Changed the Game by Laurie Wallmark, illustrated by Stevie Lewis, 2023
Children learn about the brilliant chess prodigy Judit Polgár in this enthralling picture book biography. Fascinated by the game from an early age, Judit studied hard until she won numerous tournaments and became a national champion and the youngest grandmaster in history at age 15.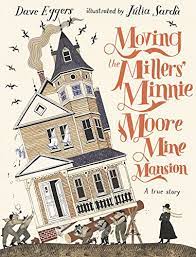 Moving the Miller's Minnie Moore Mine Mansion by Dave Eggers, illustrated by Julia Sardà, 2023
I knew I was going to love this one based on the brilliant alliterative title and eye-catching cover and I was not disappointed. This little-known story of a widow literally moving her entire mansion four miles down from a small silver mining town is spellbinding!
We Also Served: True Stories of Brave Animals in the Military & Other Heroic Tales by Erin McGill, 2023
Animal lovers will be amazed by these incredible unsung heroes who gallantly helped during military efforts. From search and rescue dogs to homing pigeons and a decorated pack horse, a variety of animals from around the world are celebrated.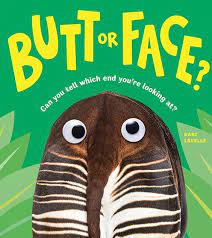 Butt or Face by Kari Lavelle, 2023
I originally declined reviewing this book when the publisher offered it to me based solely on the title and cover. Then I saw it at my library and after reading through it, I immediately regretted my decision. This interactive book is SO much fun and it is a huge hit with my kids.
Readers are invited to guess if a photograph of an animal is featuring its butt or face. When they flip the page, they find the answer and fun facts about exotic animals. My children absolutely love this one and had a blast playing the game while also learning some really interesting information about animals.
YOU MAY ALSO LIKE: