It is SO HARD to find easy readers that my son can read and wants to read. Thank goodness for Mac Barnett and Greg Pizzoli's comical new easy reader series!
Hi, Jack begins like so many other easy readers, but takes a drastic turn when an adorable bunny, Jack, gets into some serious mischief. I am a huge fan of off-beat humor and I literally woke my daughter up laughing out loud while reading these books with my son.
It is such a relief to find a new series that gets my son excited about reading! While Jack is certainly not the best role model, my son finds his antics absolutely hilarious and we are both hoping there will be more books in this funny new series.
With simple sentences, a low word count, words repeated throughout the story, engaging illustrations that provide pictorial clues, PLUS a plot that interests my reluctant reader, I can't think of a better book to showcase for National Read a Book Day!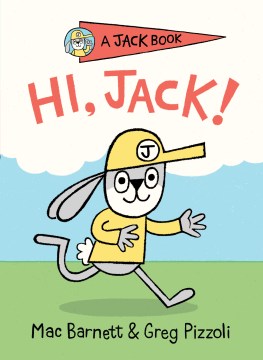 Hi, Jack! by Mac Barnett and Greg Pizzoli, 2019
The series begins by introducing a cute bunny named Jack. Readers quickly discover that while Jack looks sweet, he can be quite naughty!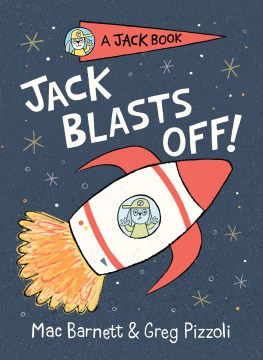 Jack Blasts Off by Mac Barnett and Greg Pizzoli, 2019
When Jack's new friend, The Lady, can't take his impish behavior any longer, she blasts him into space where he encounters an alien and adventure.
Thank you to Penguin Random House for sharing this fantastic series with us! All opinions are my own.