With a chill to the air and a gorgeous array of colorful leaves, fall is one of our family's favorite seasons. Every year it is a joy to break out books on this lovely season. Below is a collection of stories that celebrate the awe-inspiring autumn.
*This post contains affiliate links. To read my full disclosure CLICK HERE.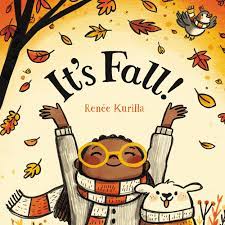 It's Fall by Renée Kurilla, 2023
(Ages 3 and up)
A cozy red, yellow, and orange palette sets the tone for this enchanting story that perfectly captures the fall season through delightful rhyming couplets. From going back to school, to Halloween, Thanksgiving, and blowing leaves the highlights of this magical season are skillfully represented in this standout story!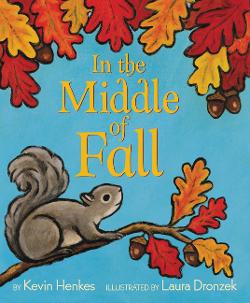 In the Middle of Fall by Kevin Henkes; illustrated by Laura Dronzek, 2017
(Ages 2 and up)
With simple, lyrical language and clear illustrations, this is the perfect book to use for a fall storytime. It eloquently describes elements of fall through its colorful leaves, chilled air, frisky squirrels, and apples that hang off trees like ornaments. This is a well written picture book that belongs in many preschool classrooms. Since it focuses on memories of fall, but ends with the upcoming winter, it provides a great prompt for what students can look forward to in the approaching season.
If You Find a Leaf by Aimée Sicuro, 2022
(Ages 3 and up)
This is a gorgeous celebration of imagination and creativity. Using stunning photographs of leaves paired with watercolors, ink, and charcoal drawings, Aimée Sicuro skillfully demonstrates how a mere leaf can be transformed into a myriad of objects.
This dazzling book is the perfect read aloud to inspire children to create their own stories starring leaf creations. It is a must-read for fans of the classic Leaf Man by Lois Ehlert.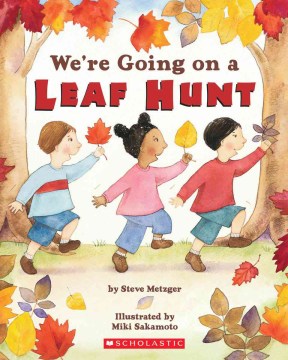 We're Going on a Leaf Hunt by Steve Metzger; illustrated by Miki Sakamoto, 2008
(Ages 2 and up)
With the sing-song text and story that begs children to get up and move around, this is an excellent choice for an active storytime for young listeners.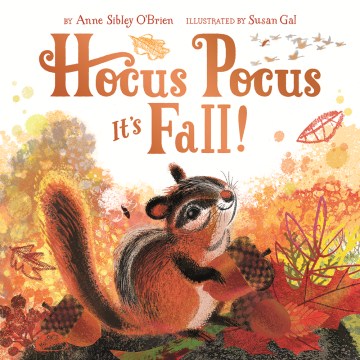 Hocus Pocus It's Fall by Anne Sibley O'Brien; illustrated by Susan Gal, 2016
(Ages 2 and up)
Short rhyming text and fold-out pages reveal the magic of fall in this vibrant picture book that is another great choice to read aloud to preschool age children.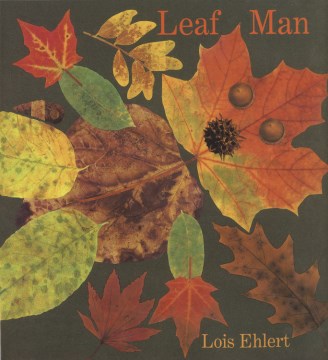 Leaf Man by Lois Ehlert, 2005
(Ages 2 and up)
This is probably one of the most used books in classrooms during the fall season. Lois Ehlert's signature collage-style artwork shines as she demonstrates the fun in using leaves to create animals, plants, and everyday objects.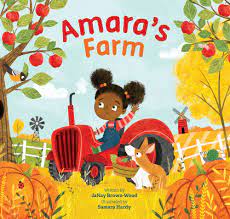 Amara's Farm by JaNay Brown-Wood; illustrated by Samara Hardy, 2021
(Ages 3 and up)
Readers are invited to help a young girl named Amara find the pumpkins on her farm in this engaging read aloud. Using vivid colors and wonderfully descriptive language, a variety of produce is presented to the reader to compare and contrast with pumpkins. With the inclusion of persimmons, okra, and kumquats, children may discover some new foods on their search!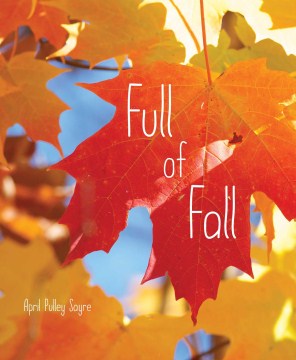 Full of Fall by April Pulley Sayre, 2017
(Ages 3 and up)
April Pulley Sayre's stunning photographs paired with poetic language makes for one phenomenal book that beautifully captures the essence of the fall season.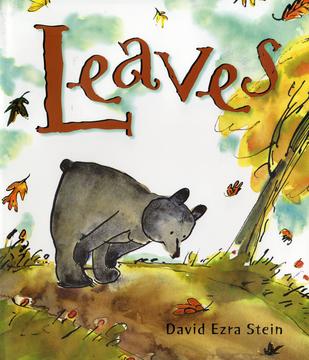 Leaves by David Ezra Stein, 2007
(Ages 3 and up)
A young bear experiences his first fall and initially worries over the leaves falling from the trees. As he grows sleepy, however, he happily uses the leaves to create a cozy den to hibernate in. With simple text and engaging pictures, this is an excellent choice for a fall-themed storytime with young children.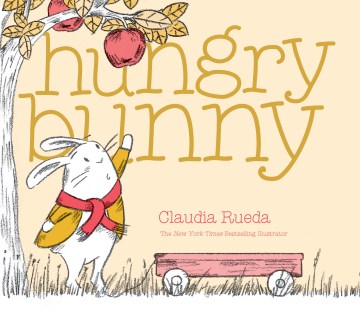 Hungry Bunny by Claudia Rueda, 2018
(Ages 3 and up)
In this adorable interactive fall read, a hungry bunny needs readers' help to reach an apple in a tree. My children love shaking, blowing, and tilting the book to help the little bunny, but most of all they love playing with the red ribbon that acts as the bunny's scarf. The ribbon protrudes from the book and adds an entertaining tactile element.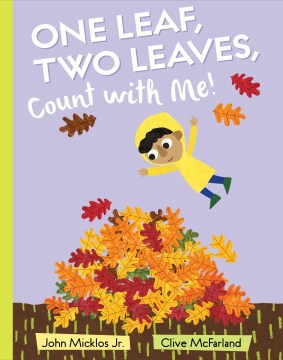 One Leaf, Two Leaves Count With Me! by John Micklos Jr. ; illustrated by Clive McFarland, 2017
(Ages 3 and up)
This book takes readers on a seasonal journey as a young boy observes an oak tree growing and losing leaves. Brightly colored illustrations and rhyming text encouraging children to add and subtract leaves provides the perfect inspiration for effortlessly integrating math skills into fall fun.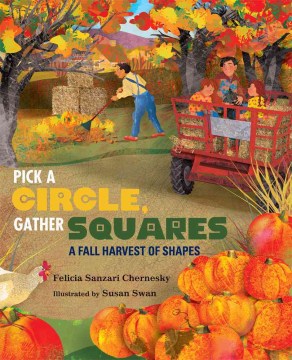 Pick a Circle, Gather Squares: A Fall Harvest of Shapes by Felicia Sanzari Chernesky ; illustrated by Susan Swan, 2015
(Ages 3 and up)
Two children and their father visit a pumpkin patch where they find a myriad of shapes including rectangles, diamonds, and hexagons on the farm. Pumpkin picking is one of our favorite fall activities and my children and I had a blast hunting for shapes on our own visit to the farm after reading this book.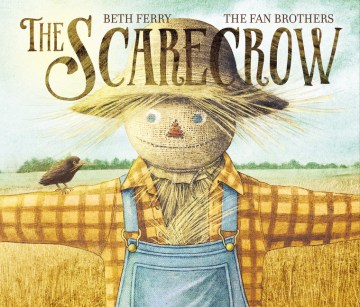 The Scarecrow by Beth Ferry; illustrated by The Fan Brothers, 2019
(Ages 3 and up)
All of the animals near the farm are frightened of Scarecrow and he braves each changing season alone. When a baby crow falls close by him, however, he nestles the fledgling in his hay where he thrives until the day he must migrate. Brokenhearted, the scarecrow faces another cold and lonely winter. When spring returns, so does the bird and this time the crow creates a nest with eggs, fortifying their unlikely friendship.
Beth Ferry's lyrical rhymes are beautifully paired with stunning illustrations from The Fan Brothers, which expertly exhibit the exquisite landscape through the seasons. With themes of friendship, kindness, and empathy, this gorgeous book is sure to be popular in school and home libraries.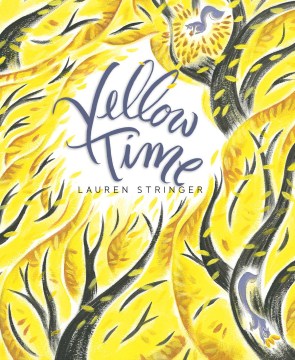 Yellow Time by Lauren Stringer, 2016
(Ages 3 and up)
Lyrical language and lovely illustrations capture the beauty of leaves turning yellow in the fall.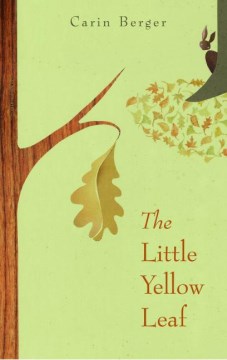 The Little Yellow Leaf by Carin Berger, 2008
(Ages 3 and up)
Beautiful collage-based illustrations showcase a little yellow leaf who is afraid to let go of its branch when winter comes. With the comfort of another leaf, he finds the courage to face his fears.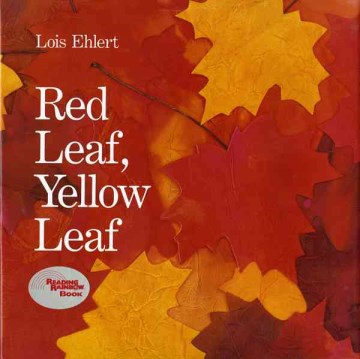 Red Leaf, Yellow Leaf by Lois Ehlert, 1991
(Ages 3 and up)
This classic book shares the story of a child who purchases, plants, and relishes in the beauty of a maple tree.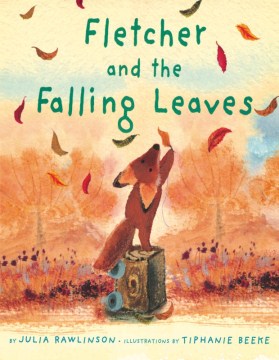 Fletcher and the Falling Leaves by Julia Rawlinson; illustrated by Tiphanie Beeke, 2006
(Ages 4 and up)
I just adore this beautifully illustrated series about a charming little fox and his adventures learning about various seasons. In this installment, he tries to comfort a tree whose leaves first turn brown then fall off. Fletcher's empathy and kindness toward the tree could not be sweeter and he is rewarded with a stunning surprise come winter.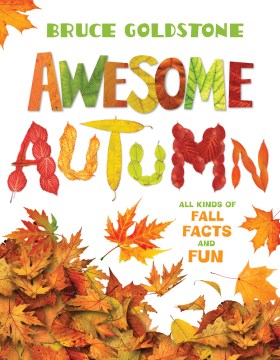 Awesome Autumn: All Kinds of Fall Facts and Fun by Bruce Goldstone, 2012
(Ages 4 and up)
This nonfiction book is packed with fascinating fun facts and photographs of fall. Due to the amount of information presented, it is best for one-on-one sharing.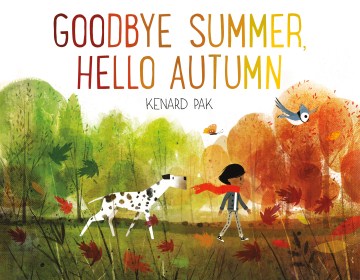 Goodbye Summer, Hello Autumn by Kenard Pak, 2016
(Ages 3 and up)
During a walk, a child greets elements of nature welcoming the changing season from summer to fall.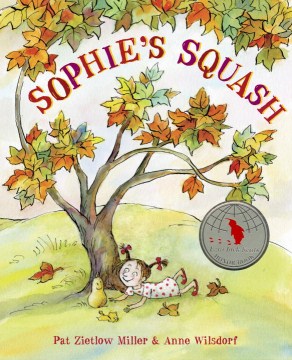 Sophie's Squash by Pat Zietlow Miller, 2013
(Ages 4 and up)
This quirky tale about a girl who adopts a squash as her best friend could not be more endearing or sweet. This is always one of my favorite read alouds to elementary age children during this time of year.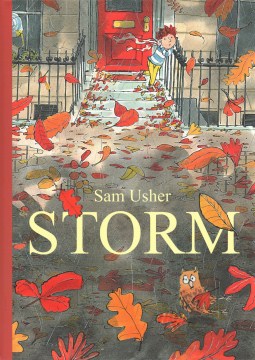 Storm by Sam Usher, 2017
(Ages 4 and up)
When a young boy wakes up to find a windy fall day, he and his grandfather search their house for their kite. Hints of whimsy fill the pages of this lovely seasonal story.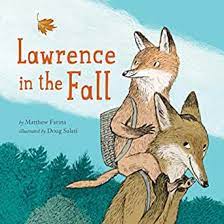 Lawrence in the Fall by Matthew Farina; illustrated by Dough Salati, 2019
(Ages 4 and up)
Distraught that he is the only one in his class to not own a collection of items, Lawrence fears he will not be able to complete his latest show-and-tell assignment. Luckily, his dad brings him on a hike in the woods to search for the perfect items to collect. Though he faces some obstacles, Lawrence ultimately notices the beauty in the falling leaves and brings them in to share with his class. This gentle story is a real gem and is an excellent read aloud to introduce a leaf study.
Sweep by Louise Greig; illustrated by Julia Sarda, 2019
(Ages 4 and up)
Anyone who has ever let anger get the best of them is sure to relate to Sweep . When Ed accidentally trips over a broom, he becomes swept away by his bad mood. The gorgeous art and simple text present a fitting metaphor for emotions. Feeling irritated, Ed sweeps a pile of leaves that grows larger and larger as his bad mood over takes him. Soon his grouchiness represented as a mountain of leaves is affecting everyone around him. With the changing of the wind, however, he gains new perspective and is able to finally lift his mood and reconsider his actions the next time he begins to feel grumpy.
This book is a great springboard for a conversation to brainstorm coping mechanisms children can use when they become angry, so that they don't get swept away by their own big emotions.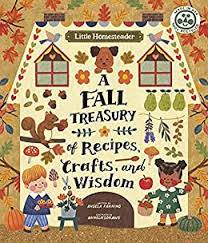 A Fall Treasury of Recipes Crafts and Wisdom by Angela Ferraro-Fanning; illustrated by AnneliesDraws, 2021
Just as its title implies, this charming book contains a plethora of fall recipes and activities. Each delicious recipe and inviting craft is accompanied by delightful illustrations full of autumn colors. I'm especially excited to try the recipe for apple chips and use our apple peelings to brew tea!