Ghosts and witches and skeletons, oh my! It's October and that means it's officially time to break out the Halloween books!
From a gentle ghost to costume controversies to a group of runaway cookies, I've rounded up seven of our favorite new spooktacular stories, many of which are not only perfect for Halloween, but sharing all year long.
*This post contains affiliate links. To read my full disclosure CLICK HERE.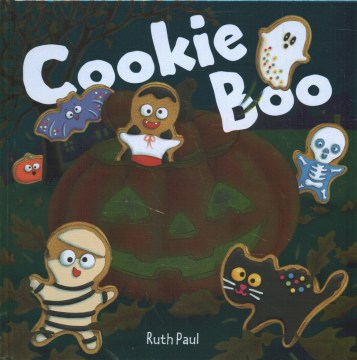 Cookie Boo by Ruth Paul, 2020
(Ages 2 and up)
When seven Halloween cookies are brought to life by magical moonlight, they run rampant through a town scaring everyone in sight until almost captured by a hungry monster. The rhyming text and refrains of "boo" mixed with the engaging illustrations creates a fun read aloud for young children. Readers are sure to ask for repeated readings of this entertaining story and may even be inspired to create their own creepy cookies!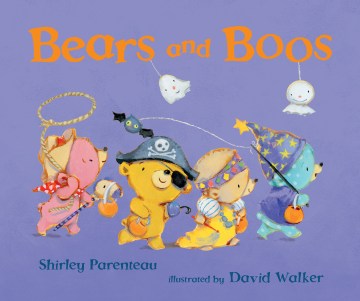 Bears and Boos by Shirley Parenteau; illustrated by David Walker, 2020
(Ages 2 and up)
A message of sharing is gently woven into this sweet Halloween story. When Big Bear brings out a box of costumes, four fuzzy cubs excitedly pull out dress up items until one bear is left with nothing. The others realize their mistake and share parts of their costume with their friend.
The Bears on Chairs series was a staple in our house when my children were toddlers and I highly recommend the delightful tales in this series!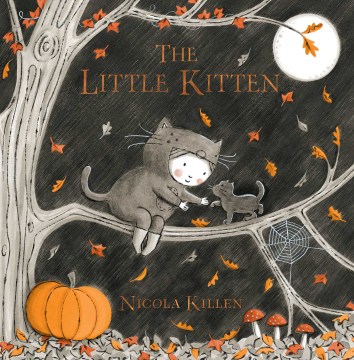 The Little Kitten by Nicola Killen, 2020
With its beautiful golden foil leaves, engaging die cut pages, and a sweet storyline, there is a lot to love about this enchanting book! When a little girl dressed as a cat discovers a lost kitten, she helps it find its home and receives a surprising gift in return. My daughter absolutely adores this magical series and this gorgeous fall-themed installment is a new favorite in our house.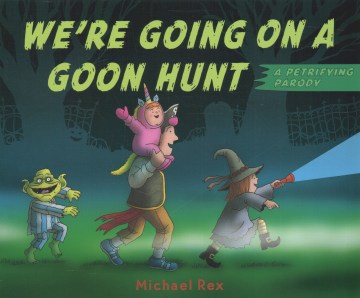 We're Going on a Goon Hunt by Michael Rex, 2020
(Ages 3 and up)
Following the same format as the classic tale, We're Going on a Bear Hunt, a group of trick-or-treaters travel through a variety of spooky scenes searching for a goon. With each new setting, a different monster appears and the hunting party gets a little more frightened until they finally find the goon and run back home. The only one not scared is the smallest child dressed like a unicorn who is overjoyed by the sighting of each beast.
The rhythmic text and action-packed vocabulary make this a fun read aloud choice for children. Readers will also love looking for the goon hidden on each page.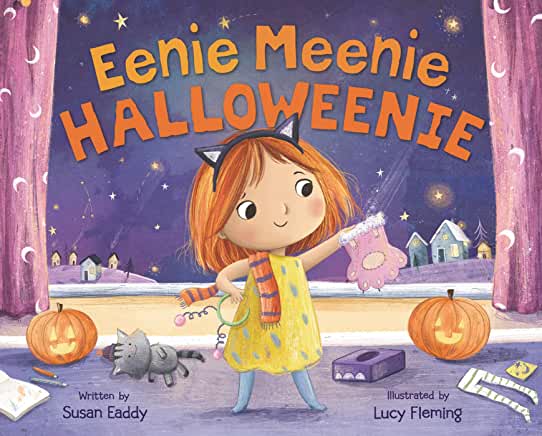 Eenie Meenie Halloweenie by Susan Eaddy; illustrated by Lucy Fleming, 2020
(Ages 3 and up)
This adorable book follows a young girl who uses flowing rhymes to describe all of the possible costumes she could create this year. I particularly love how she focuses on making her own Halloween costume instead of buying one. Each idea is more charming than the next and the conclusion is so perfect and satisfying.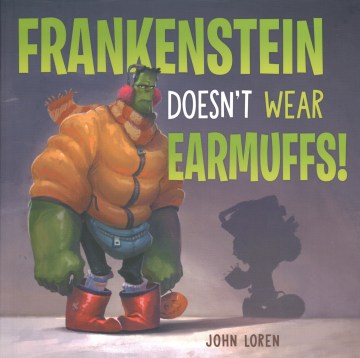 Frankenstein Doesn't Wear Earmuffs! by John Loren, 2020
(Ages 4 and up)
This hilarious story had both my children and me laughing out loud. When a little boy dressed as Frankenstein prepares to head out trick-or-treating, his concerned parents try to arm him with galoshes, earmuffs, and all sorts of gear to make his night as comfortable as possible. The boy rebukes his parent's offerings and enters the cold, wet night only to realize that mothers really do know best. The humorous artwork and over-the-top text make this book so much fun to read aloud. It is without a doubt one of our favorite new Halloween stories that I am sure we will be rereading for many years to come.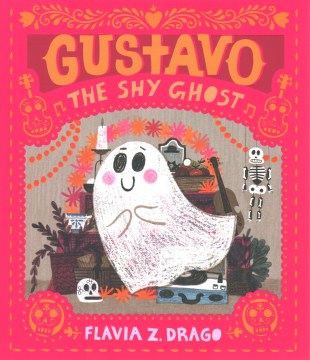 Gustavo The Shy Ghost by Flavia Z. Drago, 2020
(Ages 4 and up)
This adorable ghost story could not be sweeter. Gustavo is a shy ghost and longs to become friends with his classmates. When he bravely shares his favorite hobby with the other creepy creatures, friendships are formed and Gustavo finally feels seen by the others despite his transparency.
Flavia Drago effortlessly integrates aspects of her Mexican culture in the vibrant illustrations creating a beautiful story that will leave readers cheering for the lovable Gustavo!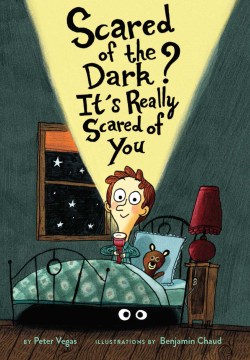 Scared of the Dark? It's Really Scared of You by Peter Vegas; illustrated by Benjamin Chaud, 2020
(Ages 4 and up)
This amusing book brings life to the dark by personifying it as a shadowy blob who has likes and dislikes and, most of all, feelings. By representing the dark with personal traits, children see it as a nonthreatening friend instead of something scary. Giving the dark its own fear of the light and kids creates a comical role reversal that provides children with the confidence to face the dark each night.
This is an entertaining story that should also help children battling a fear of the dark.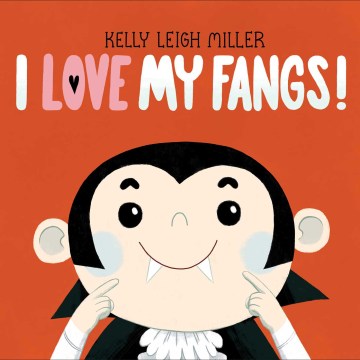 I Love My Fangs! by Kelly Leigh Miller
(Ages 4 and up)
Little Dracula takes great pride in his fangs. He brushes and flosses daily taking care to keep them shiny and healthy. When one falls out, he is devastated and does all he can to put it back in. When all of his tactics fail, he curls up in bed with his fang only to be awoken by the tooth fairy. A comical chase ensues ending with his parents explaining that this is only a baby tooth and his adult fang will grow in soon.
The cartoony illustrations contain several delightful details that add to the charm of this cute book. Perfect for Halloween or reading all year long, this monsterly tale is frightfully fun!