While we read a lot of beautiful and touching stories about love this February, my children also wanted to hear several funny, silly, and somewhat quirky books over again and over again.
*This post contains affiliate links. To read my full disclosure CLICK HERE.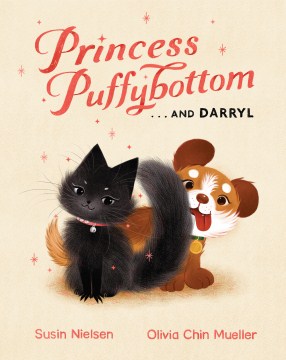 Princess Puffybottom and Darryl by Susin Nielsen and Olivia Chin Mueller, 2019
(Ages 4-8)
First of all, have you ever heard of a better title of a book? Of course, my children were immediately drawn into a book with the name "Princess Puffybottom" on it.
It turns out Princess Puffybottom is a cat who is adored by her owners. Her spoiled world is turned upside down when Darryl, an adorable puppy, moves in. The mischievous cat tries several comical plans to rid the house of Darryl, but fails with each attempt. Before long, she grows to love the puppy and relishes their new friendship.
Observant children may notice that the owners in the background are preparing for another new family member that may shake up Princess Puffybottom's life yet again. We are all hoping there will be a sequel!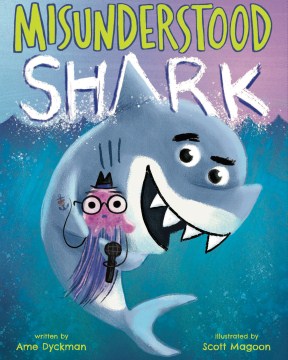 Misunderstood Shark by Ame Dyckman ; illustrated by Scott Magoon, 2018
(Ages 4 – 8)
This entertaining picture book combines a comical story with fun facts about sharks. A jellyfish sporting a fedora hosts an educational underwater television program when a shark chasing a fish interrupts the broadcast. When the host warns the shark not to eat the fish, Shark replies, "I was just showing him my new tooth!" Several other creatures appear to be in danger, but each time Shark informs everyone that they misunderstood his actions.
The humorous ending may leave readers thinking shark is not quite as genuine as he seems, but that didn't bother my kids one bit. They loved learning interesting facts about sharks and couldn't get enough of the overall silliness of the story.
We can't wait to get our hands on the sequel, Friends Don't Eat Friends that was recently published.
Stand Tall, Molly Lou Melon by Patty Lovell; illustrated by David Catrow, 2001
(Ages 4 – 10)
It is impossible not to root for the exuberant Molly Lou Melon. She may be short, clumsy, have buck teeth, and a voice that sounds like a bullfrog, but she also has a very wise grandmother who has endowed her with words of wisdom about being herself.
David Catrow's eccentric illustrations are hilarious and perfectly exemplify Molly Lou's vivacious spirit. This is one of my favorite read alouds that my children and my students asked for over and over.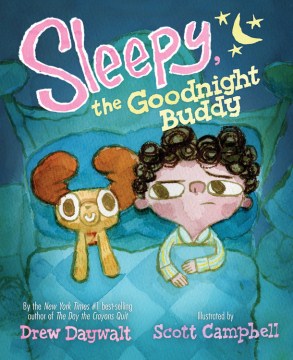 Sleepy the Goodnight Buddy by Drew Daywalt ; illustrated by Scott Campbell, 2018
(Ages 4 – 8)
My children always seem to gravitate toward funny books, so it was no surprise that they asked for this one repeatedly. Roderick is a little boy who tries to avoid bedtime at all costs. His parents give him a "Goodnight Buddy" in an attempt to help him go to sleep more quickly. The comical stuffed animal turns out to be terrible at his job and uses every trick in the book to avoid going to bed himself.
This is a humorous spin on bedtime stories and resulted in a lot of laugh-out-loud moments for my children. As a parent, I thought the story was funny, but I really wish the author had chosen different language at times. For example, the words "hate" and "butt" appear a couple of times. Our family usually tries to avoid those words, so I just substituted them with "dislike" and "bum" instead.
Despite the word choice, my kids absolutely adore this book. This is actually the second time we have checked it out because my daughter cannot get enough of it.
Another popular book by Drew Daywalt is The Day The Crayon's Quit. If you have not read this one yet, you need to check it out from your library immediately. It could not be more cute and clever!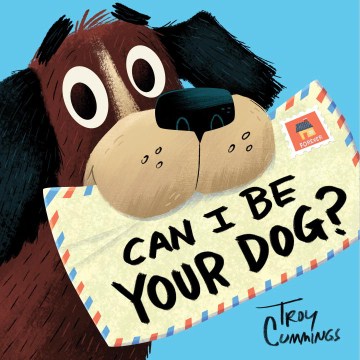 Can I Be Your Dog? By Troy Cummings, 2018
(Ages 3 – 8)
When a stray dog is looking to be adopted, he writes letters to the inhabitants of Butternut Street requesting a new home. This is a sweet and comical read aloud that is also a great way to introduce activities with letters!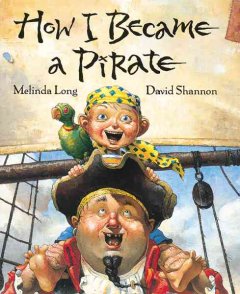 How I became a Pirate by Melinda Long; illustrated by David Shannon, 2003
A little boy joins a band of pirates and at first relishes in his new life without rules or vegetables, but soon realizes being a pirate is not all its cracked up to be. David Shannon's illustrations shine as he perfectly captures pirate life.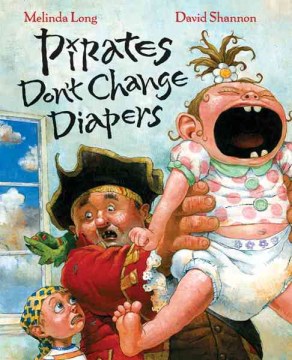 My little buccaneers just loved this humorous romp and the sequel Pirates Don't Change Diapers. The pirates are in desperate need for their treasure buried in Jeremy Jacob's backyard, but before they can collect it, they have to help him babysit his sister. This obviously results in lots of hilarious hijinks that my children loved.
Buy How I Became a Pirate Buy Pirates Don't Change Diapers