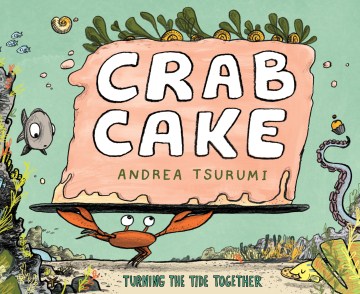 Crab Cake: Turning the Tide Together by Andrea Tsurumi, 2019
(Ages 4 – 8)
This Florida girl could not be more excited about Andrea Tsurumi's new book, Crab Cake. Not only does it celebrate sea life and provide a clear message of the importance of preserving our oceans, it also stars an adorable crab who models bravery in a time of uncertainty.
When a pile of trash is dumped into the ocean, the sea creatures are unsure of what to do. Crab, however, continues her favorite hobby of baking cakes, bringing the community together to form a plan.
Andrea Tsurumi's illustrations are standouts and create just the right amount of drama. During the scene when the animals first encounter the trash, my children actually held their breath unsure of what was going to happen. Then they cheered at the final outcome, which created a perfect segue to discuss pollution and recycling.
With themes of teamwork, environmentalism, and resilience, Crab Cake is a must-have!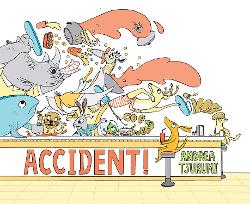 I continue to be blown away with Andrea Tsurumi's ability to create such entertaining books with valuable life lessons that are not overly didactic. If you haven't read her debut, Accident, I highly recommend grabbing it now! It was one of our favorite books of 2017 and my son loved it so much, he memorized it.