With so many new books being published, it is easy to overlook stories that have been sitting on library shelves just waiting to be pulled out, so they can dazzle readers.
Today I'm featuring stories whose titles you may not have heard of, but are utterly fantastic and deserve to be shared with children.
*This post contains affiliate links. To read my full disclosure CLICK HERE.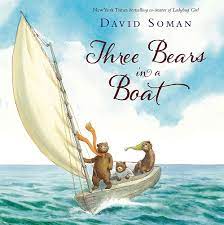 Three Bears in a Boat by David Soman
(Ages 3 and up)
This incredible model of visual storytelling is a true delight. Gorgeous illustrations follow three siblings who scour the seas searching for a special shell to replace the one they accidentally broke. Their daring adventure is mesmerizing and the story of siblings taking ownership for their mistakes and working through their disagreements is sure to resonate with both children and adults.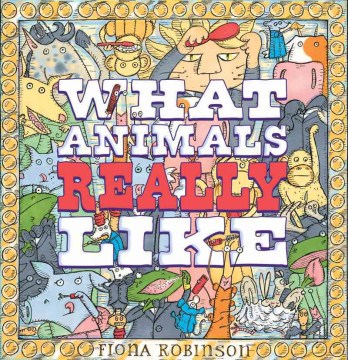 What Animals Really Like by Fiona Robinson
(Ages 3 and up)
Mr. Herbert Timberteeth is conducting a concert when his singsong rhymes are interrupted by a group of obstinate animals. They refuse to sing about the stereotypical things people think they should like and instead prefer to sing about their real interests. This unique storyline initially appears to be another run-of-the-mill rhyming book, but children will be shocked when the flowing verses are interrupted. They will then delight in the surprising hobbies the animals prefer and relish in the four-page fold out revealing the end of the show.
This one is a real showstopper!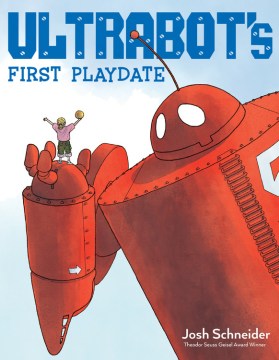 Ultrabot's First Playdate by Josh Schneider
(Ages 4 and up)
When a giant kid-like robot is told his neighbor, Becky, is coming over for a playdate, he is less than thrilled. He imagines Becky as a large hairy monster resembling Chewbacca from Star Wars. When the small, blonde haired child arrives, however, Ultrabot discovers that they have a lot to learn from each other and that having a new friend can be fun.
Ultrabot's feelings of nervousness are sure to resonate with many children and the comical illustrations feature several droll details that will make both adults and children chuckle. This is a clever, amusing spin on playdates that also has a lot of heart!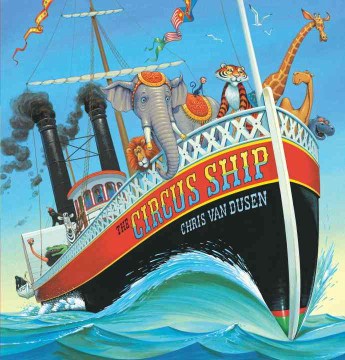 The Circus Ship by Chris Van Dusen
(Ages 4 and up)
Awe-inspiring artwork displays a group of fifteen circus animals who are shipwrecked on a small island off the coast of Maine. At first, the townspeople see the animals as a nuisance, but after a daring rescue, they grow to love them. In a heartwarming ending, the town bands together to protect the animals from the cruel circus manager.
The upbeat rhymes are a joy to read aloud and the detailed illustrations could not be more engaging. My children and I particularly love pouring over the stunning two-page spread of the animals hiding in plain sight from the circus manager. This has become one of our all-time favorite read alouds!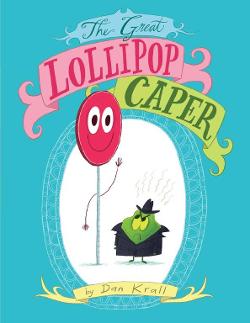 The Great Lollipop Caper by Dan Krall
(Ages 4 and up)
Children may have never heard of a caper, that tiny pickled, bitter green thing that lives in a jar, and that is exactly why Mr. Caper is angry. Mr. Caper is jealous that children all over the world love lollipops, but won't even try capers. He devises an evil plan to make lollipops taste like capers so that he will be loved instead.
This quirky, unique story is absolutely hilarious and one of my go-to read alouds for children. I love reading the characters' different voices as much as my children love listening to it. This is a great choice for kids who love silly stories.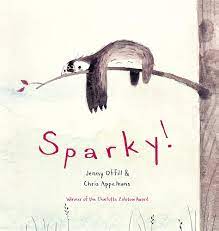 Sparky by Jenny Offill; illustrated by Chris Appelhans
When a girl's mother says the only pet she can get is one that doesn't need to be walked, bathed, or fed, she adopts a sloth with comical results. This sweet story about finding the perfect pet will absolutely steal your heart!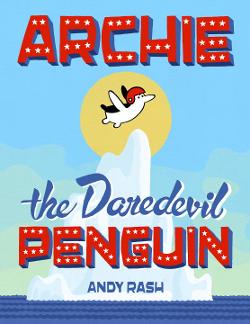 Archie the Daredevil Penguin by Andy Rash
(Ages 4 and up)
This humorous tale of overcoming one's fear is perfect for budding inventors or anyone who enjoys a comical offbeat story!
The other penguins think Archie and his inventions are quite daring, but they don't know his terrible secret that he is afraid of the water and the strange creatures who lurk in the briny deep. When he comes face to face with his fear, however, he discovers a new favorite pastime.
Readers can't help but be drawn into the colorful artwork and amusing dialogue of this hilarious story!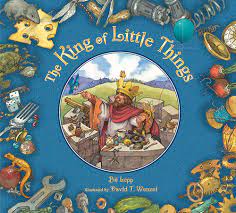 The King of Little Things by Bill Lepp, illustrated by David T. Wenzel
(Ages 4 and up)
The selfish King Normous wants to take over every kingdom in the land, but surprisingly, it is only the King of Little Things who can stop the mighty monarch. Filled with beautifully detailed illustrations, this unique fairy tale is an entertaining lesson that bigger doesn't always mean better.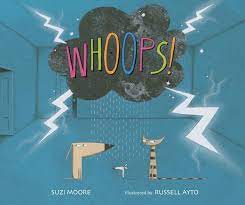 Whoops! by Suzi Moore; illustrated by Russell Ayto
(Ages 3 and up)
When a confused cat, dog, and mouse consult a witch to help them find their voices, her spells go awry with funny results. Filled with rolling rhymes and onomatopoeia, this sensational story is a delight to read aloud.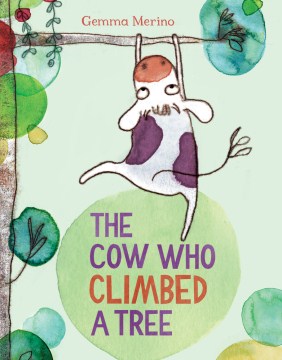 The Cow Who Climbed a Tree by Gemma Merino
(Ages 4 and up)
Tina is an imaginative cow who believes the sky is the limit. Her three sisters, however, think her ideas are impossible and not worth pursuing. When Tina leaves a note stating that she is going on an adventure with a dragon, her closed-minded sisters follow her to bring her home. Instead, they discover a world of opportunities and learn to think more freely. This quirky story is such an entertaining tale and leaves children feeling inspired to follow their own passions.
You may also like: