One of the most frequent requests I receive from parents is for read aloud suggestions for their children's classrooms when they visit as a guest reader or, nowadays, to read over Zoom. I'm here to help you find the perfect book to dazzle the class and make you a hero in your child's eyes.
When reading aloud to a group, pick a book you are comfortable with. I personally love reading funny books to kids because they usually get a great reaction, but I've included a variety of books on my list to fit different interests. Many are humorous, but others are poignant, sweet, and informative. While they may differ in subject matter and tone, all of the books on the list are entertaining and have tons of kid appeal!
Here are a few quick tips when reading aloud to children:
Preview the book before reading it. Flipping through the pages ahead of time will give you a chance to feel more comfortable with the story and know when to pause for reactions.
Introduce the book to the group by sharing the title, author, or illustrator and any special connection you and your child may have with the book.
If another student comments that they have read the book before, you can encourage them to look for a new detail they haven't noticed yet.
Read with expression and be creative with your voice making sure to change your tone depending on what is happening in the story. If you feel comfortable, use different voices for the characters. The sillier the better.
Make sure to show them the pictures! They are called picture books for a reason and most of the humor or amusing details are found in the illustrations.
Save time at the end for questions or to discuss what happened in the book. Ask open-ended questions such as what their favorite part was, if they were surprised by the ending, if they felt any connections to the characters or circumstances in the story, etc.
Have fun! It is such a treat for your child to have you visit their classroom. Enjoy your time there!
*This post contains affiliate links.

GUEST READER BOOK LIST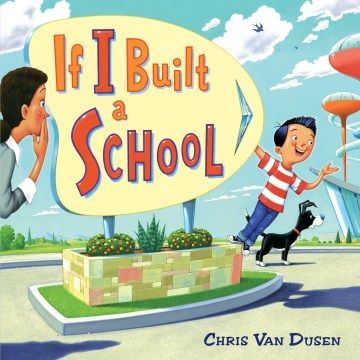 If I Built a School by Chris Van Dusen, 2019
Rhyming text and Chris Van Dusen's signature artwork shine in this amusing school-themed story about a boy who dreams of designing his own school. The vivid illustrations and imaginative storyline have tons of kid appeal and will inspire fun conversations about what children would want to include in their own inventive schools. The other two books in this series, If I Built a Car and If I Built a House are also excellent choices for read alouds.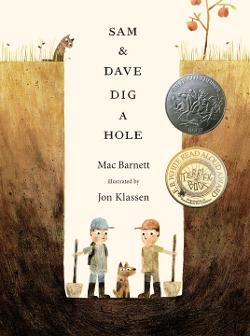 Sam and Dave Dig a Hole by Mac Barnett; illustrated by Jon Klassen, 2014
Adults might not immediately see the appeal of this quirky, offbeat book, but once you read it to a group of children, you will immediately notice the magical effect this story has on them.
While Sam and Dave work tirelessly digging for treasure, they can't seem to find anything of value. The reader, however, will notice that with each change of direction, they narrowly miss finding spectacular diamonds. Children usually love pointing out the gems encouraging Sam and Dave to go the other way. Observant children will also notice that while it appears Sam and Dave return to their home, slight differences in the illustrations may lead some to believe differently creating an interesting discussion about the ending of the book.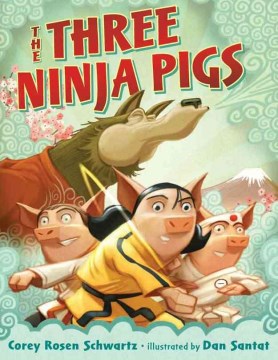 The Three Ninja Pigs by Corey Rosen Schwartz ; illustrated by Dan Santat, 2012
Hi ya! This action-packed fractured fairytale puts an exciting new spin on an old classic. When an intimidating wolf comes knocking on their door, three pigs decide to train at their local ninja school to learn self-defense. When the first two drop out early, their hardworking sister saves the day. With eye-catching illustrations, tons of amusing puns, and an entertaining storyline with great messaging, The Three Ninja Pigs is a real winner!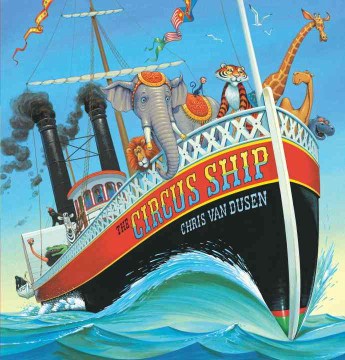 The Circus Ship by Chris Van Dusen, 2009
Awe-inspiring artwork displays a group of fifteen circus animals who are shipwrecked on a small island off the coast of Maine. At first, the townspeople see the animals as a nuisance, but after a daring rescue, they grow to love them. In a heartwarming ending, the town bands together to protect the animals from the cruel circus manager.
The upbeat rhymes are a joy to read aloud and the detailed illustrations could not be more engaging. My children and I particularly love pouring over the stunning two-page spread of the animals hiding in plain sight from the circus manager. This has become one of our all-time favorite read alouds!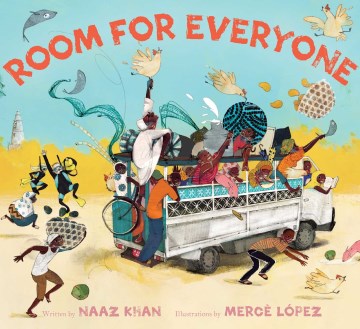 Room for Everyone by Naaz Khan; illustrated by Mercè López, 2021
This vividly vivacious counting book is such a joy to read aloud! In addition to being beautifully illustrated with delightfully rolling rhymes, this standout story is also a lesson in kindness and inclusion.
As a father and son head to the shore of Zanzibar on a minibus, they come across a variety of people who need a ride. Little Musa thinks there can't possibly be room to take on all the people and their many belongings and animals, but his father insists they can make room. What ensues is a jubilant tale that effortlessly winds in math skills while introducing young readers to many charming aspects of East Africa.
If You Ever Want to Bring an Alligator to School Don't! by Elise Parsley, 2015
It's show-and-tell day at school and Magnolia thinks an alligator is the perfect show-stopper for their nature theme. She thought wrong! From note passing to throwing paper airplanes to trying to eat the other students, the troublesome alligator engages in several hilarious hijinks that make Magnolia realize it is was not a good idea to bring an alligator to school after all.
The expressive illustrations are laugh-out-loud funny and our family loves Magnolia so much, we've checked out every book in this hysterical series!
Interrupting Chicken Cookies for Breakfast by David Ezra Stein, 2021
I honestly don't know who enjoyed this one more, me or my kids! It's morning and Little Chicken is ready for breakfast, but his dad wants to sleep in. They compromise by snuggling and reading in bed with their favorite nursery rhymes. With each story, however, Chicken interrupts with comical comments about eating cookies for breakfast. This book is pure fun and one that I know we will read over and over again.
On Account of the Gum by Adam Rex, 2020
When a child wakes up with gum in their hair, family members offer up comical solutions for dislodging it that end with disastrous results. With each turn of the page, the story gets funnier and funnier ending with a sidesplitting punch line that makes our family giggle no matter how many times we've read this story. I continue to be in awe of Adam Rex's clever, quirky storytelling and could not love his latest creative tale more.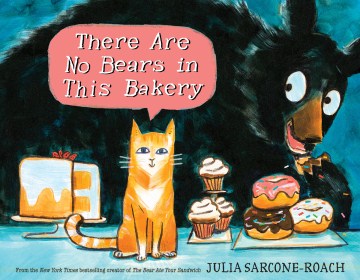 There Are No Bears in This Bakery by Julia Sarcone-Roach, 2019
This witty tale about an orange cat named Muffin who watches over a bakery could not be more charming! While perusing the outside of the bakery one night, Muffin hears strange sounds coming from the backroom and discovers a surprise visitor.
The teacher in me loves the descriptive language and the skillful use of onomatopoeia and similes in this book, so I was thrilled when my children asked to read it again and again. They were immediately drawn in by the engaging illustrations and adored the comical ending.
The Little Red Fort by Brenda Maier ; illustrated by Sonia Sanchez, 2018
Filled with a spunky protagonist, lively illustrations, and engaging text, you will not want to miss this fun take on a classic folktale. This updated version of The Little Red Hen stars a small Latina girl named Ruby who invites her brothers to help her build a fort. When they respond that they are too busy, she perseveres and creates an impressive structure. In the end, the brothers make amends by creating additions to the fort and all the siblings enjoy a feast to celebrate their hard work.
Children and adults will love Ruby's resourcefulness, determination, and self-reliance. They will also adore the last page sharing examples of easy forts to make.
Dear Dragon by Josh Funk; illustrated by Rodolfo Montalvo, 2016
Blaise Dragomir and George Slair have been assigned as pen pals for a school project. Although each is a reluctant writer, they are surprised by how much they enjoy writing to each other. Unbeknownst to them, however, is that Blaise is a dragon and George is a boy!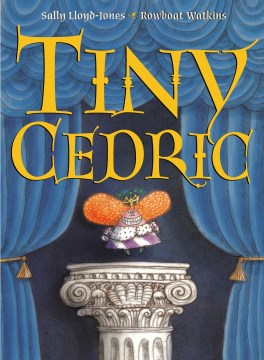 Tiny Cedric by Sally Lloyd-Jones; illustrated by Rowboat Watkins, 2021
Prepare for tons of giggles while reading this royally funny tale! While he may be short in stature, King Cedric has an enormous ego. He is so narcissistic he banishes anyone in his kingdom taller than himself. This leaves only the babies of the kingdom. In a colossally comical twist, King Cedric is forced to care for them resulting in the shrinking of his self-importance and the growing of his heart.
The hilarious illustrations add to the comedic off-beat tone of the story making this a fun read aloud that is sure to be a hit with a variety of ages.
Stand Tall, Molly Lou Melon by Patty Lovell; illustrated by David Catrow, 2001
It is impossible not to root for the exuberant Molly Lou Melon. She may be short, clumsy, have buck teeth, and a voice that sounds like a bullfrog, but she also has a very wise grandmother who has endowed her with words of wisdom about being herself.
David Catrow's eccentric illustrations are hilarious and perfectly exemplify Molly Lou's vivacious spirit. This is one of my favorite read alouds that my children and my students asked for over and over.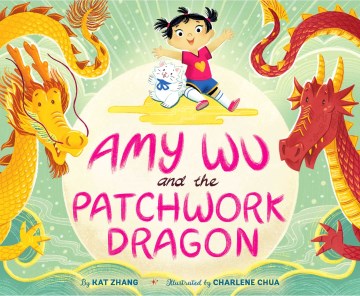 Amy Wu and the Patchwork Dragon by Kat Zhang; illustrated by Charlen Chua, 2020
This engaging story stars the exuberant Amy Wu who is excited about a new class project to create dragons. When her friends question her Chinese dragon, however, she begins to doubt herself. Feeling miserable, she returns home where her grandmother regales her with stories featuring wise and just dragons with special powers who can even fly without wings. Feeling newly inspired by her Chinese heritage, she pulls out a dragon costume and makes it her own. When she presents it to her class, they cheer and relish in learning about her culture.
With its bright colors and uplifting storyline about staying true to yourself, there is a lot to love about this book. The story even ends with instructions on how readers can make their own dragons and information comparing Eastern and Western dragons.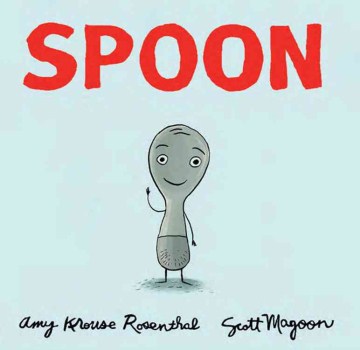 Spoon by Amy Krouse Rosenthal ; illustrated by Scott Magoon, 2009
When an adorable spoon laments all of the cool things his friends, knife, fork, and chopsticks can do that he cannot, his wise mother reassures him with a list of things that make him special. The clever illustrations and wordplay make this a crowd-pleasing read aloud that is both heartwarming and charming. You can also pair this with the companion books Chopsticks (2012) and Straw (2020).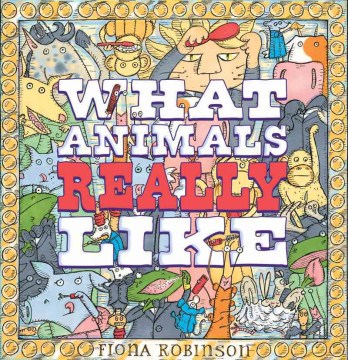 What Animals Really Like by Fiona Robinson, 2011
Mr. Herbert Timberteeth is conducting a concert when his singsong rhymes are interrupted by a group of obstinate animals. They refuse to sing about the stereotypical things people think that they like and instead prefer to sing about their real interests. This unique storyline initially appears to be another run-of-the-mill rhyming book, but children will be shocked when the flowing verses are interrupted. They will then delight in the surprising hobbies the animals prefer and relish in the four-page fold out revealing the end of the show.
This one is a real showstopper!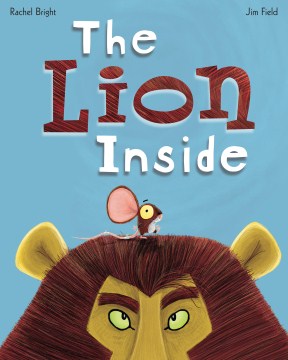 The Lion Inside by Rachel Bright; illustrated by Jim Field, 2016
Rachel Bright's rhymes just roll off the tongue in this sweet story about a mouse who longs to be brave. He courageously approaches the king of the jungle for advice and discovers a shocking secret. This attention-grabbing story is not only full of positive messages such as conquering your fears and not judging on appearances, but is also adorned with captivating illustrations and exciting storyline.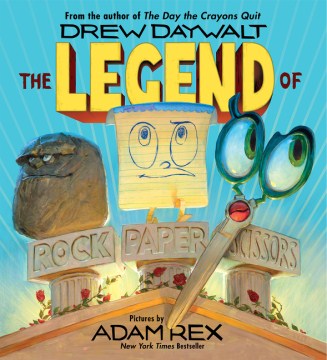 The Legend of Rock Paper Scissors by Drew Daywalt; illustrated by Adam Rex, 2017
The completely over the top dialogue and narration make this book almost as much fun to read aloud as it is to listen to. As the title suggests, this hilarious picture book explains the origin of the popular game, Rock, Paper, Scissors. This one is sure to be a winner with anyone who loves outrageously silly books!
The Sorry Life of Timothy Shmoe by Stephanie Simpson McLellan; illustrated by Zoe Si, 2021
Written in a series of comical apology letters, Timothy Shmoe expresses his regret for his many mostly unintentional mistakes. This brilliant story skillfully captures the hardships of growing up while trying to figure out the ins and outs of family. While Timothy owns his slip-ups, he also shares in his letters his frustration and confusion over life's rules. Many children will relate to Timothy and feel reassured that he (and readers) are loved no matter what missteps they may make. My son in particular associated with Timothy and this has become his absolute favorite new book.
The Good Egg by Jory John; illustrated by Pete Oswald, 2019
An adorable egg strives to be perfect and helpful in every way despite his naughty crate mates. When the pressure of being the good egg causes him to literally crack up, he realizes he needs a little self-care. This amusing book is an excellent reminder that no one is perfect and they shouldn't have to be!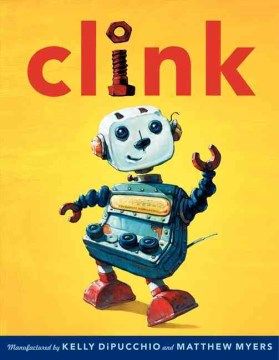 Clink by Kelly DiPucchio; illustrated by Matthew Myers, 2011
Poor, Clink! No one seems to want an outdated robot who plays music and makes toast. The other robots in the toy store try to cheer him up and help him learn new skills, but when he embraces his uniqueness, he finds the perfect owner to take him home.
This is a sweet story filled with lovable characters and bright illustrations full of engaging details that make it a great read aloud choice.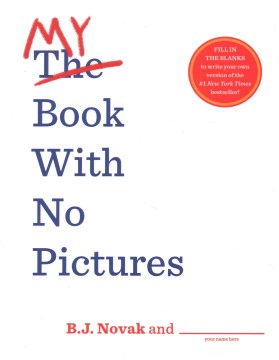 My Book With No Pictures by B.J. Novak, 2019
The Book With No Pictures by B.J. Novak is top on my list for all-time favorite funny picture books and now there is a new interactive version that lets kids write in their own silly words. Pure genius!
Giving your child ownership of the words that YOU have to read is a fun way to get them involved in the storytelling process. They can also feel proud that they came up with funny entries that made their entire class giggle. Since children love to include zany adjectives and sometimes even made-up words, take the time to ensure they are appropriate for school.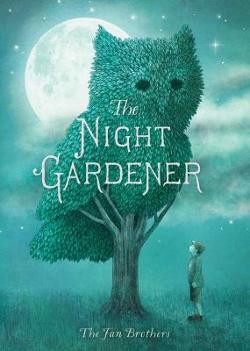 The Night Gardener, The Fan Brothers, 2016
Grimloch Lane appears to be a bleak and sad place until a stranger inspires magic and hope through the creation of beautiful topiaries resembling animals. Each night a new one is constructed leaving the townspeople in awe. A young boy soon discovers the mysterious night gardener and spends an enchanting evening aiding him in his creations. Filled with rich details, the illustrations in this book are simply stunning and the poignant plot is mesmerizing.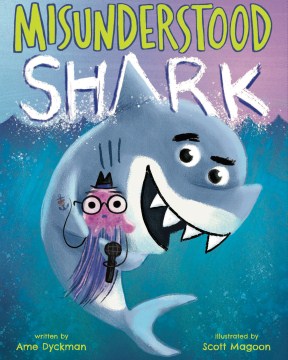 Misunderstood Shark by Ame Dyckman ; illustrated by Scott Magoon, 2018
This entertaining picture book combines a comical story with fun facts about sharks. A jellyfish sporting a fedora hosts an educational underwater television program when a shark chasing a fish interrupts the broadcast. When the host warns the shark not to eat the fish, Shark replies, "I was just showing him my new tooth!" Several other creatures appear to be in danger, but each time Shark informs everyone that they misunderstood his actions.
The humorous ending may leave readers thinking shark is not quite as genuine as he seems, but that didn't bother my kids one bit. They loved learning interesting facts about sharks and couldn't get enough of the overall silliness of the story.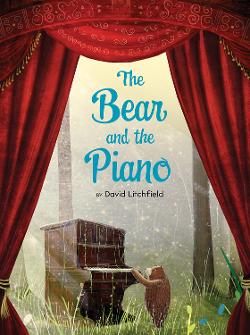 The Bear and the Piano by David Litchfield, 2015
Gorgeous illustrations adorn this tender story about a bear who follows his dream of becoming a musician and moves to the big city. Missing his old forest friends, he nervously returns home fearing they will be upset with him for leaving, but rejoices when he finds love and acceptance. David Litchfield is the master of playing with lighting in his illustrations making this story as much fun to gaze at as it is to listen to.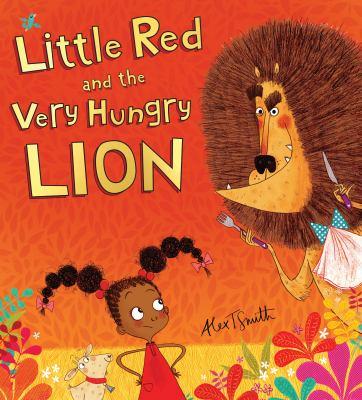 Little Red and the Very Hungry Lion by Alex T. Smith, 2016
This humorous version of Little Red Riding Hood stars an exuberant girl who travels through Africa to deliver medicine to her aunt, but is stopped by a naughty lion. This playful book includes numerous clever details that set it apart from the original and several funny scenes of the lion getting his comeuppance.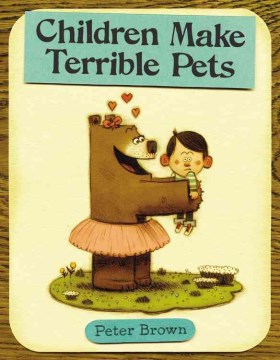 Children Make Terrible Pets by Peter Brown
The title alone is usually enough to make children excited to read this book. When a vivacious bear named Lucy stumbles upon a child in the forest, she decides to adopt him as her pet. Peter Brown's delightful cartoony illustrations skillfully display both the fun and challenges Lucy and her new pet, Squeaker, experience. Humorous and satisfying, this a book that both my daughter and my students requested often.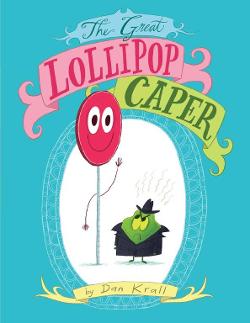 The Great Lollipop Caper by Dan Krall, 2013
Children may have never heard of a caper, that tiny pickled, bitter green thing that lives in a jar, and that is exactly why Mr. Caper is angry. Mr. Caper is jealous that children all over the world love lollipops, but won't even try capers. He devises an evil plan to make lollipops taste like capers so that he will be loved instead.
This quirky, unique story is absolutely hilarious and one of my go-to read alouds for children. I love reading the characters' different voices as much as my children love listening to it. This is a great choice for kids who love silly stories.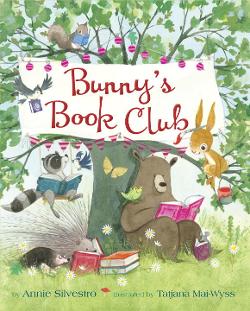 Bunny's Book Club by Annie Silvestro; illustrated by Tatjana Mai-Wyss, 2017
Bunny spends his warm summer days entranced by the storytimes held outside the public library. When the air turns cooler and storytime is moved inside, Bunny is driven to drastic measures. "With a flashlight in his paws and hope in his heart, Bunny jumped out of bed and tiptoed through the dark." He breaks into the library through the book return and discovers a sea of books. He soon shares his secret with his friends who join him in his nighttime escapades. In a dramatic lead up, they are caught by the librarian, but instead of being angry she provides them with their own library cards.
Filled with amusing details and endearing characters who celebrate the joy of reading, this is a charming story that will appeal to a variety of children.
NONFICTION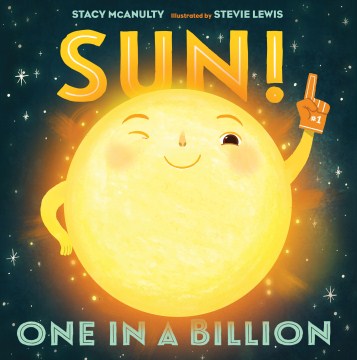 Sun: One in a Billion by Stacy McAnulty; illustrated by Stevie Lewis, 2018
In this clever story, an anthropomorphic sun explains to readers why he is a real "star". Filled with comical commentary and fascinating facts, this is a terrific read aloud that both informs and entertains!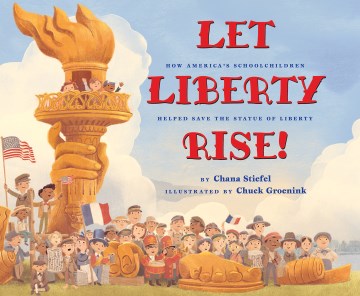 Let Liberty Rise: How American's Schoolchildren Helped Save the Statue of Liberty
by Chana Stiefel; illustrated by Chuck Groenink, 2021
This story gives incredible insight into how the Statue of Liberty almost didn't get built because there weren't enough funds to create the pedestal to act as the foundation. In a far-fetched call to action, Joseph Pulitzer offered to print in his newspaper the name of every person who donated to the Pedestal Campaign no matter how small the amount. Children across the country rose to the call and sent in the pennies they had fastidiously saved. With the help of these school children, the Statue of Liberty was erected and has now stood as a symbol of freedom and hope for over 130 years.
This is truly an exceptional nonfiction read aloud that presents an important part of history in such an engaging and child-friendly way. My kids couldn't get enough of this story!
⠀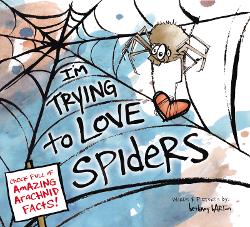 I'm Trying to Love Spiders by Bethany Barton, 2015
Bethany Barton has discovered the perfect mix of information, humor, and clever illustrations to bring nonfiction books alive to children. I'm Trying to Love Spiders skillfully presents interesting facts about spiders from an unseen narrator who is attempting to overcome a fear of arachnids. Children will love chuckling along as they observe the narrator transform from instinctively smashing spiders to admiring them.
The Floating Field: How a Group of Thai Boys Built Their Own Soccer Field by Scott Riley; illustrated by Nguyen Quang and Kim Lien, 2021
My kids were astonished by this fascinating true story of a group of boys who built their own soccer field over water. Prasit Hemmin and his friends loved playing soccer, but because they lived on a fishing village built on stilts, there was very little dry land to play on. Inspired by their own village, they worked together to find scraps of wood, barrels, and nails to build a field that floated on the water. They became so good they entered tournaments and held their own.
It is rare to find a nonfiction book that focuses on the achievements of children and this one does just that. Our family was so impressed with the ingenuity and resourcefulness of these boys and what they were able to accomplish. An author's note provides additional information about the Panyee Foodball Club including photographs of their floating field and village.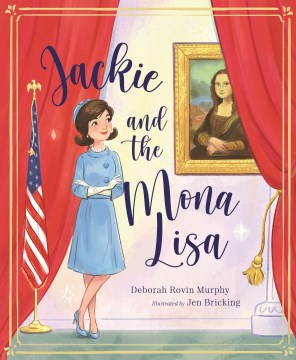 Jackie and the Mona Lisa by Debbie Rovin Murphy; illustrated by Jen Bricking, 2022
Kids love learning about history and this story highlights a piece of our past that children will be excited to share with their parents! Many adults probably don't realize that it was Jackie Kennedy who transformed the White House into a living museum by filling it with different elements of art and culture. She even convinced France to loan her the priceless Mona Lisa, and in doing so, she inspired Americans to fall in love with art of all kind.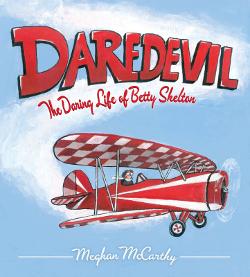 Daredevil: The Daring Life of Betty Skelton by Meghan McCarthy, 2013
The extraordinary true story of the fearless Betty Skelton is brought to life through cartoony illustrations and intriguing facts. Holding records in flying, race car driving, boat racing, and being the first woman trained with male astronauts makes Betty Skelton a woman everyone should know about!
Fauja Singh Keeps Going: The True Story of the Oldest Person To Ever Run a Marathon by Simran Jeet Singh; illustrated by Baljinder Kaur, 2020
"You know yourself, Fauja, and you know what you're capable of. Today is a chance to do your best." These were the words spoken by Fauja Singh's mother that stayed with him his entire life. They helped him overcome a childhood disability preventing him from walking, gave him the confidence to manage a farm, move to a new land, and eventually set several world records for running. His story is absolutely incredible and his perseverance and dedication is truly inspiring.
Wangari's Trees of Peace: A True Story from Africa by Jeanette Winter, 2008
Wangari Maathai's story aptly demonstrates how one person can make an important impact on others' lives. Wangari returns from school in America to find her homeland of Kenya barren. Trees have been cut down everywhere leaving little shade to protect the crops and the women in her village must walk miles for firewood.
Wangari takes action by planting trees in her backyard and encouraging her friends and neighbors to do the same. Wangari becomes an activist for the trees and even when she is imprisoned for preventing the cutting of more trees, the other women continue planting until there are over 30 million trees in Kenya and the movement has spread to thirty other African countries.
Simple text and bold illustrations make this a good choice for a read aloud to a group of children. An author's note further discusses how Wangari inspired a nation and was awarded the Nobel Peace Prize in 2004.
Planting Stories: The Life of Librarian and Storyteller Pura Belpré by Anika Aldamuy Denise ; illustrations by Paola Escobar, 2019
Planting Stories: The Life of Librarian and Storyteller Pura Belpré shares the fascinating story of Pura Belpré who enriched children's literature with her enchanting Puerto Rican folktales. She was a pioneer, creating the first mainstream Latinx storybooks in America.
Her dream of planting seeds of stories across the United States is beautifully embodied by the gorgeous illustrations adorned with flowers. The vivid pictures paired with the engaging text that effortlessly weaves in Spanish vocabulary makes this an excellent read aloud.
Pura's legacy continues with the Pura Belpré award given each year by the American Library Association for the most outstanding work of literature by a Latinx author and illustrator.
Whoosh! Lonnie Johnson's Super-Soaking Stream of Inventions by Chris Barton; illustrated by Don Tate, 2016
Even as a child, Lonnie Johnson loved to tinker and invent. After years of prejudice and failures, he persevered becoming an engineer at NASA and the inventor of the Super Soaker! Children will love reading about this brilliant man and the invention of a beloved toy!
The Kid From Diamond Street The Extraordinary Story of Baseball Legend Edith Houghton by Audrey Vernick; illustrated by Steven Salerno, 2016
A girl playing baseball in the 1920's? A girl playing professional baseball at the age of ten? Impossible you say? Meet Edith Houghton who tried out for the Philadelphia Bobbies while she was still in elementary school and was so good that not only did she make the team, she became the starting shortstop. Known as "The Kid", Edith became a famous baseball player who traveled the world playing against both women's and men's teams.
Photographs and additional information on Edith's life including the fact that she also became the first female scout for a professional baseball team are located in the back. Children will absolutely love this entertaining and engaging tale about a remarkable woman.
Swish! The Slam-Dunking, Alley-Ooping, High Flying Harlem Globetrotters by Suzanne Slade; illustrated by Don Tate, 2020
I don't know who loves this book more my kids or me! I've always thought of the Harlem Globetrotters as a talented group of entertainers, but this book enlightened me on their difficult road to success facing racism and prejudice along the way. The resilient group developed tricks to win over their audience and after beating the best all-white team in the National Basketball League, they became a catalyst for the league to change and become integrated. With its captivating storytelling, this book is a real winner!
Nacho's Nachos: The Story Behind the World's Favorite Snack by Sandra Nickel and Oliver Dominguez, 2020
My kids love nachos, so when they saw a story about the invention of one of their favorite meals, they wanted to read it immediately. Ignacio (Nacho) Anaya learned to cook from his foster mother and incorporated his love of food into a career as he worked in restaurants for most of his adult life. When he was challenged by a famous actress to bring her something new and different he whipped Nacho's nachos! This is a fun one that my kids enjoyed reading multiple times.
You May Also Like: