Happy World Read Aloud Day!
I am celebrating by bringing you my children's five favorite books we read aloud in January. With the Caldecott announcement at the end of the January, we spent much of the month exploring past winners and not surprisingly several of them were the books my children begged to read multiple times. As usual, they also gravitated toward a couple silly stories that had the entire family laughing out loud.
I'd love to hear your go-to books for reading aloud! Please comment below with your faves!
*This post contains affiliate links. To read my full disclosure CLICK HERE.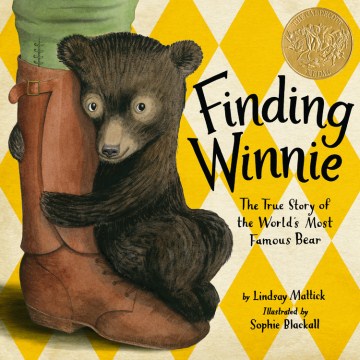 Finding Winnie: The True Story of the World's Most Famous Bear by Lindsay Mattick; illustrated by Sophie Blackall, 2015
(5 and up)
This is one of my all-time favorite Caldecott Medal winners, so I was thrilled that my children wanted to snuggle up and read it over and over again this month.
Sophie Blackall's beautifully detailed illustrations adorn the pages of this sweet story that shares the origins of the Winnie the Pooh tales. Inspired by true-events, Lindsay Mattick describes how her great-great grandfather, Captain Harry Colebourn, saved a bear from a trapper while travelling to his training during World War I. The bear, named Winnie after Colebourn's hometown of Winnipeg, becomes the mascot for their troop until it is time to head to the warfront. In a tender scene, Colebourn donates Winnie to the London Zoo where she forms a special relationship with A.A. Milne and his son Christopher Robin. The rest is history.
My children especially loved looking at the photographs of Winnie with Captain Colebourn and Christopher Robin included in the back. We all couldn't believe how Christopher Robin was allowed in the zoo enclosure with Winnie!
I cannot recommend this endearing and charming story enough.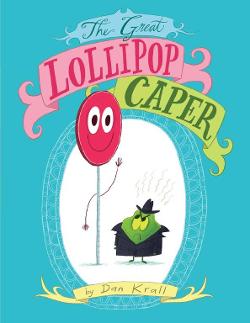 The Great Lollipop Caper by Dan Krall, 2013
(Ages 4 – 8)
Children may have never heard of a caper, that tiny pickled, bitter green thing that lives in a jar, and that is exactly why Mr. Caper is angry. Mr. Caper is jealous that children all over the world love lollipops, but won't even try capers. He devises an evil plan to make lollipops taste like capers so that he will be loved instead.
This quirky, unique story is absolutely hilarious and one of my go-to read alouds for children. I love reading the characters' different voices as much as my children love listening to it. This is a great choice for kids who love silly stories.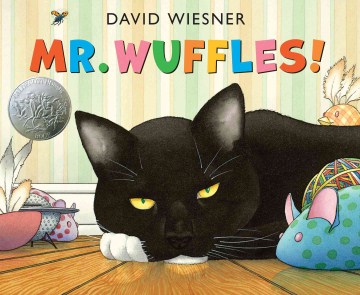 Mr. Wuffles by David Wiesner, 2013
(Ages 4 and up)
This wordless wonder stars a very finicky cat who prefers spaceships to kitty toys. When a spaceship carrying tiny aliens accidentally flies into Mr. Wuffles' home, they find refuge with a group of insects who help them escape the clutches of the feisty feline.
My children love deciphering the symbols representing the dialogue among the aliens and insects and enjoy pouring over the action-packed illustrations. With messages of teamwork mixed with an original storyline, this was a favorite of mine as well as my children.
David Wiesner is well known for his rich, detailed illustrations that have earned him several Caldecott honors. We also couldn't get enough of Tuesday and The Three Pigs this month.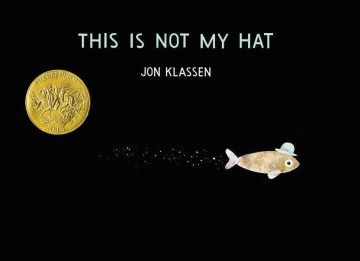 This is Not My Hat by Jon Klassen, 2012
(Ages 4 and up)
This was one of my kindergarten classes' favorite books that I would share with them, so I had a feeling it would be a hit with my kids as well.
When a small fish steals a hat from a larger fish, he thinks he has gotten away with the crime. A surprising end, however, reveals the big fish chasing the smaller fish into seaweed and emerging with the hat. Part of the charm of this book is that it never shares how the big fish got his hat back, which creates the perfect prompt to discuss all the creative ways this could have happened.
This unique story paired with Klassen's clever illustrations earned him the honor of winning the Caldecott Medal in 2013.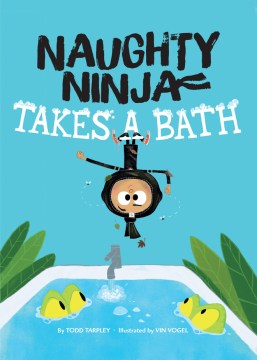 Naughty Ninja Takes a Bath by Todd Tarpley; illustrated by Vin Vogel, 2019
(and 4 – 8)
This entertaining book stars a boy who loves to play ninja and sees danger around every turn including bath time. Vin Vogel's action-packed artwork and Todd Tarpley's amusing text had both my kids laughing out loud and begging to read this story over and over. This book is pure fun and has tons of kid appeal!