Someone recently asked me if my kids like all the books we read together. The answer is definitely no. We read a ton of books and while they enjoy many of them, some simply don't resonate with our family. I prefer to focus on the ones that we really love instead of the ones they don't particularly care for. That's one of the reasons I love doing our top five kid picks every month.
These are the books that my children request to read multiple times. They may be new publications or may have been around for awhile, but the thing they all have in common is that have tons of kid appeal.
*This post contains affiliate links. To read my full disclosure CLICK HERE.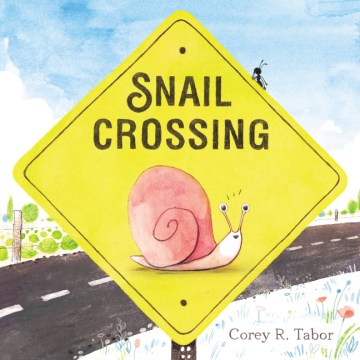 Snail Crossing by Corey R. Tabor, 2020
(Ages 4 and up)
This charming story stars a cheerful snail who bravely attempts to cross a road to reach a field of crunchy cabbages. Along the way he encounters a car, a hungry crow, and a group of impolite ants. Despite the ants' rudeness, the snail invites them into his shell during a rainstorm and his kindness is later returned in an unexpected and gratifying way.
Full of humor, engaging illustrations, and a lovable protagonist, this feel-good story is simply delightful and a big hit with both my kids and me.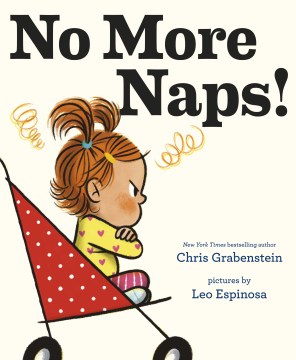 No More Naps by Chris Grabenstein; illustrated by Leo Espinosa, 2020
(Ages 3 and up)
The combination of attention-grabbing writing and eye-catching artwork makes this an excellent read aloud choice. When Annalise Devin McFleece refuses to nap, her father strolls her through a city attempting to lull her to sleep. A man sitting on a park bench offers to take her nap for her and suddenly all of the townspeople begin to snooze. In a comical twist, Annalise soon discovers that all of the naps are taken and she can no longer sleep herself. With a sweet and satisfying ending, this humorous story is one that both adults and children will relate to and want to revisit often.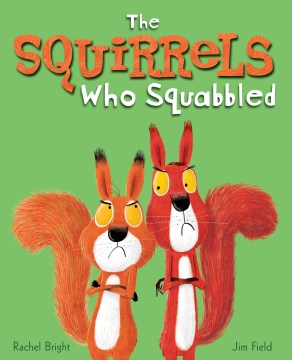 The Squirrels Who Squabbled by Rachel Bright; illustrated by Jim Field, 2017
(Ages 4 and up)
I absolutely love reading Rachel Bright's flowing rhymes out loud, so I'm always happy when my kids ask for her books at bedtime! The Squirrels Who Squabbled is the amusing tale of two squirrels gathering food for the winter when they both spot the last pinecone of the season. An epic chase ensues ending with a lesson in sharing and friendship. Jim Field's expressive illustrations are mesmerizing and the text is so captivating that even my husband came in to listen to the story when he heard us reading.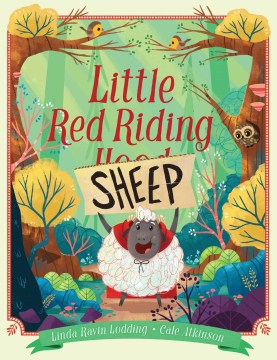 Little Red Riding Sheep by Linda Ravin Lodding; illustrated by Cale Atkinson, 2017
(Ages 4 and up)
Our family loves fractured fairytales, so I was not surprised that my children gravitated toward this entertaining spin on an old favorite. While an unseen narrator attempts to share the story of Little Red Riding Hood, a rambunctious sheep interrupts and inserts himself into the story adding funny new details. There are tons of silly puns and rousing illustrations that make this quirky story an enjoyable aloud for kids.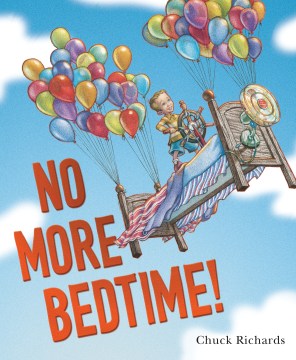 No More Bedtime by Chuck Richards, 2019
(Ages 5 and up)
Elliot did not care for bedtime and worked hard to invent new ways to avoid it. After researching how day turns to night, Elliot realizes that the best way to prevent bedtime is to stop the Earth from spinning. His invention is a huge success and he and his friends revel in a never-ending day. Before long, however, he realizes the disadvantages of time standing still and rethinks the need for sleep.
I have to admit that this was not one of MY favorites of the month, but my science-oriented son particularly loved pouring over Elliot's inventions and both my children requested this book numerous times.
We are always looking for a new favorite! Please comment below with what book are you loving lately!