Navigating friendships at an early age can be extremely difficult. Friendships can change based on who is in a certain class, when a new friend is introduced to a group, or a myriad of other reasons. The following stories help reassure children that fluctuating friendships are a normal occurrence. Many of the books also help build children's self-esteem and recognize how to be a good friend to themselves and the joy that can be found in spending time alone.
I'm so grateful my kids have access to brilliant books like the ones featured here to help them navigate friendships and empower them to be their best selves.
*This post contains affiliate links. To read my full disclosure CLICK HERE.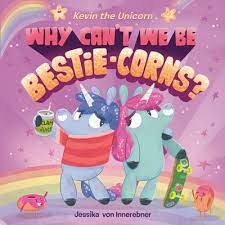 Why Can't We Be Bestie-Corns? by Jessika von Innerebner
(Ages 4 and up)
When a new unicorn named Eric moves in next door, Kevin just knows they will be best friends. Unfortunately, they don't like any of the same things. They both ultimately realize that while they like and respect the other unicorn, they don't really want to spend a lot of time together and that's okay.
I think this is such an important and underrated message that kids need to hear. While it is essential to be respectful and kind to everyone, it is also okay to not want to be best friends with every person.
I also highly recommend Kevin The Unicorn: It's Not All Rainbows by Jessika von Innerebner.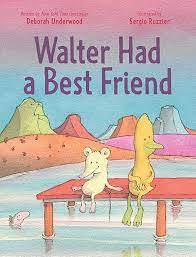 Walter Had a Best Friend by Deborah Underwood, illustrated by Sergio Ruzzier
(Ages 4 and up)
Walter and Xavier are best friends until Xavier becomes best friends with Penelope instead. Afterwards, Walter feels like he has a giant hole in his heart that will never go away. One day, however, Walter decides to do something that he loves. He goes on a hike and travels down a new path where he encounters a brand-new friend.
With its gentle watercolors and soothing tone, this comforting story delicately addresses the fact that friendships can change through time and while it might hurt at first, we will heal and carry on.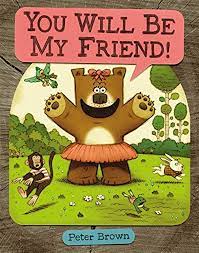 You Will Be My Friend by Peter Brown
(Ages 4 and up)
This hilarious story stars an exuberant bear named Lucy who is determined to make a new friend. Unfortunately, her aggressive behavior repels the other animals. It's only when she stops trying so hard that she finally connects with someone.
We also love the amusing companion book Children Make Terrible Pets.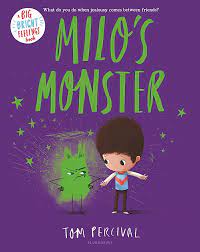 Milo's Monster by Tom Percival
(Ages 4 and up)
When a new girl named Suzi moves to Milo's neighborhood and starts hanging out with his best friend Jay, he grows jealous. His feelings manifest into a green monster who confirms that Jay and Suzi are having more fun without him leading Milo to avoid them. When Suzi talks with Milo about how much Jay misses him, he realizes he has let his jealousy get the best of him. He apologizes and the three become good friends.
Changing friendships is extremely challenging and this story does a good job of showing how helpful it is to talk to our friends about our feelings instead of letting our insecurities overwhelm us.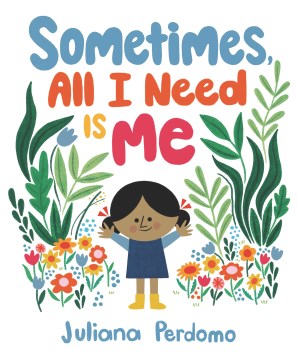 Sometimes All I Need is Me by Juliana Perdomo
(Ages 4 and up)
This story follows a little girl through several relatable scenarios as she demonstrates a healthy balance of relying on other people and finding strength from within. For example, a hug from grandma always helps her feel better, but when she is alone, she knows that she has the power to comfort herself too.
I absolutely love how this book teaches readers how to appreciate other people and different experiences, but also to have the confidence to be self-reliant.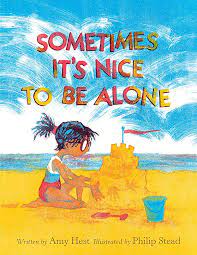 Sometimes It's Nice to Be Alone by Amy Hest, illustrated by Philip Stead
I love how this book celebrates the joy found in spending time alone. The story follows a young girl delighting in several everyday activities by herself. When she begins to feel lonely, she uses her imagination to give life to her stuffed animals and they engage on a series of adventures together.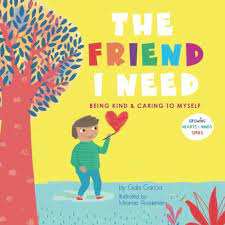 The Friend I Need: Being Kind & Caring to Myself by Gabi Garcia, illustrated by Miranda Rivadeneira
There is a lot of focus on teaching children to be a good friend to others, but I LOVE how this book helps kids combat negative self-talk by being kind to themselves. The story follows a young boy who gets frustrated with himself when he makes mistakes, doesn't do well on his spelling test, falls off his bike, etc. He reflects on the qualities that make him a good friend to others and realizes he can apply those same traits to the way he talks to himself. He can be understanding, forgiving, comforting, and supportive. This powerful story is enhanced further with additional tips and discussion questions at the end.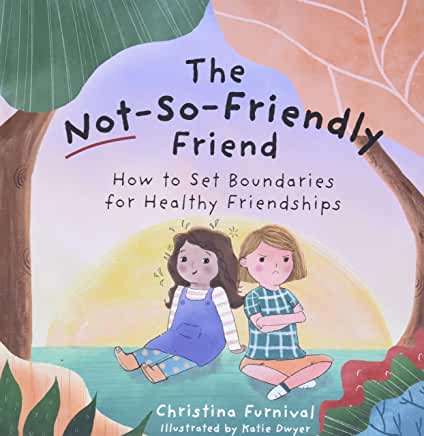 The Not-So-Friendly Friend: How to Set Boundaries for Healthy Friendships by Christina Furnival; illustrated by Katie Dwyer, 2021
(Ages 4 and up)
This impactful book is an excellent conversation starter on how to respectfully stand up for yourself and others when another child is being unkind.
When a sociable young girl is confronted by an unkind classmate, she learns to set appropriate boundaries. If the other girl is being nice, they can play and have fun, but as soon as the other girl becomes hurtful, the play ends. The girl states, "If you want to be kind, I'd be glad if you'd play, but if you don't treat me right, you can go on your way."
I really appreciate how the book shows the main character giving the other girl chances to make amends or join in, but as soon as she turns nasty, she's done. She is also encouraged to seek a trusted adult if necessary as well. The book is further enhanced by a discussion guide in the back that is helpful for parents and teachers.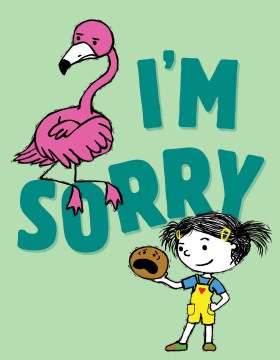 I'm Sorry by Michael Ian Black; illustrated by Debbie Ridpath Ohi, 2021
This story uses humor to demonstrate that disagreements are common and can often be made right with an authentic apology.
"I'm Sorry" are two very important words that can also be extremely hard to say for kids (and adults!). Luckily, there are amazing books like I'M SORRY that help kids take ownership of their complex emotions and navigate the ins and outs of friendship. In the fourth book of Michael Ian Black and Debbie Ridpath Ohi's THE I'M series, potato has hurt Flamingo's feelings and he's unsure what to do about it. Luckily, a wise little girl coaches him through making a heartfelt apology.
You May Also Like: