In a 2016 speech, Barack Obama described Black History Month the following way. "It's about the lived, shared experience of all African Americans, high and low, famous and obscure, and how those experiences have shaped and challenged and ultimately strengthened America. It's about taking an unvarnished look at the past so we can create a better future. It's a reminder of where we as a country have been so that we know where we need to go."
I found these words to be extremely powerful and they inspired me to create a book list of stories to help us better understand the past in order to build a better future.
Additionally, I have created a list of picture book biographies highlighting important Black heroes and a list of stories celebrating Black Joy. I hope that you find all three lists useful during Black History Month and all year long.
*This post contains affiliate links.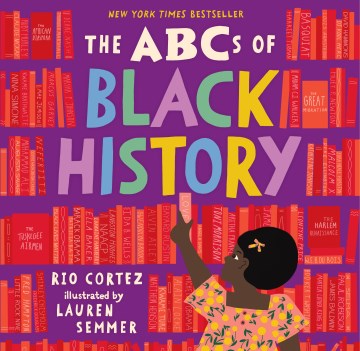 The ABC's of Black History
by Rio Cortez; illustrated by Lauren Semmer, 2020
(Ages 5 and up)
This vibrant book not only informs readers of important aspects of Black history and influential Black Americans with engaging rhyming text and bold eye-catching illustrations, it also empowers, inspires, and gives hope for a better future.
⠀⠀⠀⠀⠀⠀⠀⠀⠀
Each two-page spread is simply outstanding. Rio Cortez skillfully weaves in a surprising amount of information in a short amount of text while the bright illustrations are a feast for the eyes. This dynamic book is further enhanced by an informative author's note that includes additional information on the terms and figures used in the book.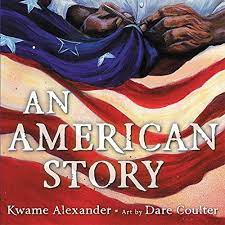 An American Story by Kwame Alexander; illustrated Dare Coulter, 2023
"You can't change the past, but you can do better in the future." This is the powerful message in the exquisite book An American Story . Kwame Alexander's poignant text bravely addresses the atrocities of slavery while also honoring the strength of those who carried on and the hope for a better future. The moving words are further enhanced by Dare Coulter's unbelievably expressive, rich illustrations.
⠀⠀⠀⠀⠀⠀⠀⠀⠀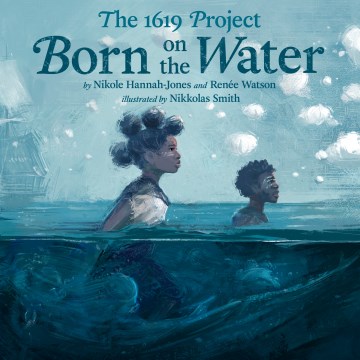 The 1619 Project Born on the Water by Nikole Hannah-Jones and Renée Watson; illustrated by Nikkolas Smith, 2021
(Ages 7 and up)
When a young girl expresses her shame in not knowing her ancestors, her grandmother shares the story of the Ndongo Kingdom in Africa where their family first lived. A poignant collection of poems describes the rich culture of the Ndongo's and the horrific events that led to their enslavement in Virginia. Though devastated and heartbroken, the resilient Ndongo people were survivors whose hope, determination, and perseverance lives on in their descendants who help make the United States what it is today.
This significant and necessary story is a true standout!
Carter Reads the Newspaper: The Story of Dr. Carter G. Woodson, Founder of Black History Month by Deborah Hopkinson; illustrated by Don Tate, 2019
(Ages 6 and up)
After being told that Black people had no history, Carter G. Woodson made it his mission to share and celebrate that history with all of the United States. The son of two freed slaves, Carter spent his entire life working hard and discovering the value of education and being an informed citizen. After receiving his PhD from Harvard University, he established Black History Week to honor all African Americans, their pasts, and a hope for a better future. This insightful story is a must-read that is further enhanced by portraits of Black trailblazers, quotations, and a timeline.
Black is a Rainbow Color by Angela Joy; illustrated by Ekua Holmes, 2020
(Ages 4 and up)
In her author's note, Angela Joy writes that "Black is not just a color, but a culture." This is a sentiment that is skillfully presented in the book Black is a Rainbow Color . The poetic text begins by describing familiar items such as feathers, hair, and bicycle tires that are black and then expertly connects the color black with iconic historical and cultural events. The stunning mixed media artwork is truly outstanding. The rich colors are made even more vibrant with thick black outlines while well-chosen newspaper articles and maps are intertwined complimenting the historical references in the text.
The Undefeated by Kwame Alexander; illustrated by Kadir Nelson
(Ages 7 and up)
You know those books that reach inside you and touch your soul and never let go? That is how I feel about The Undefeated. Kwame Alexander's powerful words are heartbreaking, hopeful, and inspiring. They are perfectly complemented by Kadir Nelson's stunning illustrations that eloquently display historical figures and events.
This book is an excellent reminder of why we need to celebrate diversity and the terrible atrocities that can arise from prejudice. This is a must read that I cannot recommend highly enough.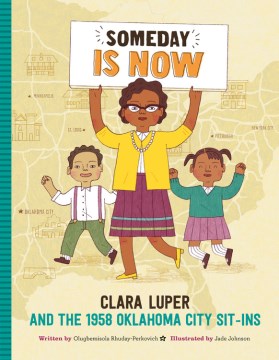 Someday is Now: Clara Luper and the 1958 Oklahoma City Sit-Ins by Olugbemisola Rhuday-Perkovich; illustrated by Jade Johnson, 2018
(Ages 7 and up)⠀
This informational and inspiring story is not only a good introduction to the civil rights movement, but also demonstrates the importance of standing up for what you believe in in a nonviolent way.
This powerful story describes how Clara Luper and her brave students participated in a peaceful demonstration to end segregation in a restaurant in Oklahoma. Even though people spit and threw food at them, the protesters stood strong and their perseverance paid off as the lunch counter promised to serve ALL people in Oklahoma and also in their other locations in Missouri, Kansas, and Iowa. A glossary and detailed author's note are included to provide additional information on Clara Luper including her motivational quotes.
Unspeakable: The Tulsa Race Massacre by Carole Boston Weatherford; illustrated by Floyd Cooper, 2021
(Ages 8 and up)
In 1921, the Black community of Greenwood in Tulsa, OK was so prosperous and thriving, it was often referred to as "The Black Wall Street." Enraged by the accusation of an assault on a young white woman, a mob flooded the area, setting fire to homes and businesses massacring its inhabitants in the process. The details of his horrific event have long been buried and are finally coming to light in this award-winning story.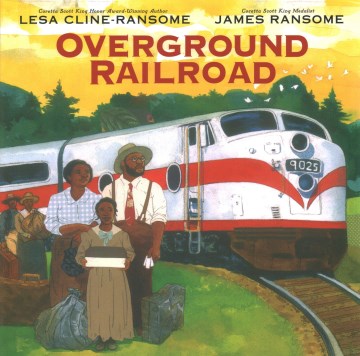 The Overground Railroad by Lesa Cline-Ransome; illustrated by James Ransome, 2020
(Ages 5 and up)
My children are very familiar with the Underground Railroad, but had yet to be introduced to The Great Migration of African Americans moving North. A young girl narrates her family's journey whose hope for a better future grows with each stop on the train line. While the text is concise, it is powerful drawing a parallel between Fredrick Douglas' own journey and the girl's.
⠀⠀⠀⠀⠀⠀⠀⠀⠀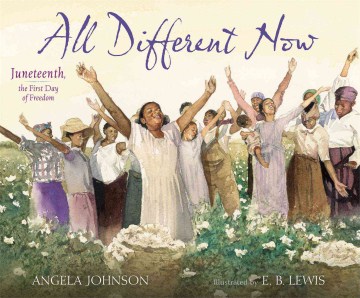 All Different Now: Juneteenth The First Day of Freedom
by Angela Johnson; illustrated by E.B Lewis , 2014
(Ages 6 and up)
While President Lincoln issued the Emancipation Proclamation in 1863, it was not until June 19th, 1865 that the news of the end of the Civil War and the decree that all slaves had been freed reached Texas. Juneteenth is the celebration of this event.
⠀⠀⠀
All Different Now
is the moving story capturing this momentous occasion. Told from the point of view of a young girl, the poignant text packs a powerful punch. The concise text is skillfully complimented by the expressive watercolor illustrations that so elegantly display the jubilation of the life-changing news. This exceptional book is enhanced further by the substantial backmatter that includes a note from the author and illustrator, a timeline, a glossary, online resources, and a historical perspective of the awareness of Juneteenth. Beautiful on many levels, this story is truly extraordinary!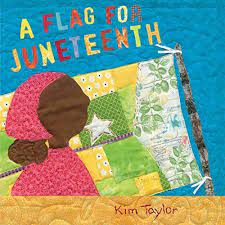 A Flag for Juneteenth by Kim Taylor, 2023
On Huldah's tenth birthday, she and the rest of her Texas community learn of the Emancipation Proclamation freeing all the slaves. What follows is a joyous celebration brilliantly captured by dazzling illustrations featuring quilted scenes.
Please also see the below lists for more excellent resources for Black History Month.