Must Have Board Books for Babies and Toddlers
Books are one of the best gifts you can give a baby. Even though they may not immediately understand exactly what you are saying, reading helps infants start recognizing fluency, speech patterns, and vocabulary. Below is a list of our favorite board books that are perfect for giving as a gift or using with your own children.
*This post contains affiliate links. To read my full disclosure CLICK HERE.
 Ages 0 – 3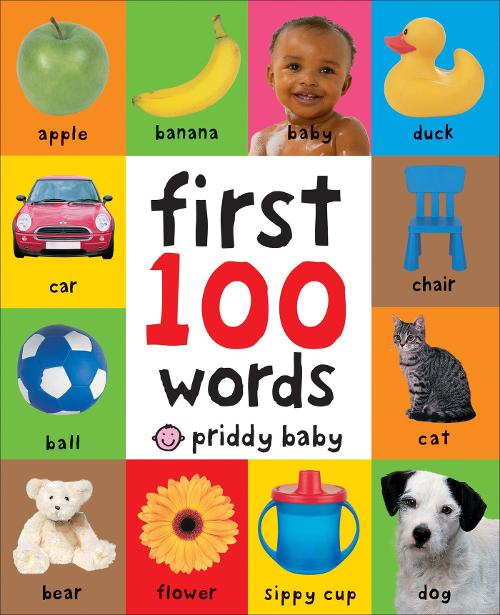 First 100 Words by Roger Priddy (2005)
There are numerous "first word" board books, but the Roger Priddy books standout to me due to their bright colors and most importantly their inclusion of many photographs of multiracial babies. Every time we read this book my 19 month-old daughter would flip to the pictures of the babies and point to each one saying "baby". She just loved it.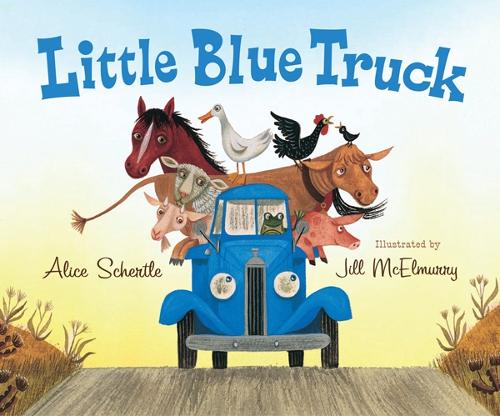 Little Blue Truck by Alice Schertle (2008)
Little Blue Truck happily drives through the countryside greeting new animal friends when he is suddenly sideswiped by a large yellow dump truck in a hurry. Even though the dump truck was quite rude, Little Blue still comes to his aid when the dump truck gets stuck in a puddle. This is an adorable story that highlights the importance of helping others and teamwork.
The flowing rhymes interjected with various farm animal sounds make this both enjoyable to read aloud and listen to. While some board book are very simple in nature, it is nice that this one has a bit of a plot. My son loved the book so much, it inspired him to act out the story using his own farm animals and trucks.
The book is now so popular that there are many other books in the series including Little Blue Truck's Christmas, Little Blue Truck's Halloween, Little Blue Truck Leads the Way, Little Blue Truck's Beep Along Book, Little Blue Truck's Springtime.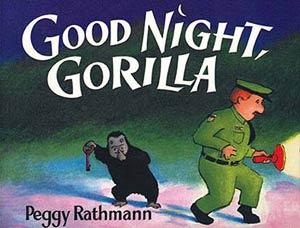 Good Night Gorilla by Peggy Rathmann (1994)
This wordless board book features a mischievous gorilla who steals the zookeeper's key to unlock the cages of his many animal friends. At first I really struggled with "reading" my children a wordless picture book, but my son and daughter could not get enough of the book, so I had lots of practice. Each reading would be a little bit different as I pointed out various details of each illustration. I would almost always make the animal noises, which could be challenging at times since one of the animals is an armadillo and I had no idea what that sounded like. I learned that no matter what I said, however, my children wanted to read it again and again and this became one of our favorite bedtime stories.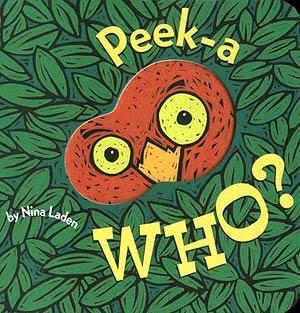 Peek-a-Who by Nina Laden (2000)
What baby doesn't like the game of a peek-a-boo? This short, but effective board book is a fun guessing game for babies and toddlers. Each page begins with the phrase, "Peek-a" with an illustration on the opposite page with a die-cut window giving a hint to what the reader will see next. For example, one page shows black and white spots to then reveal a cow on the next page with the text, "Peek-a-Moo!" Each subsequent picture rhymes with "boo" such as "Pee-a-Zoo!" for a group of animals and "Peek-a-Choo" for a train. This was one of my daughter's favorite books and my only complaint is that it is too short. As soon as we would finish she wanted to read it again.
The format is so much fun, Nina Laden made it a series with the following titles, Peek-a-Zoo, Peek-a-Boo, and Peek-a-Choo-Choo.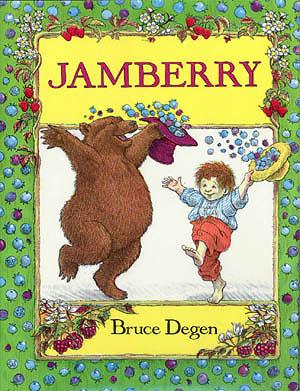 Jamberry by Bruce Degen (1985)
While berry picking in his backyard, a little boy encounters a bear who takes him on a wild adventure through Berryland. I was given this book as a gift for my baby shower and felt a bit tongue tied the first time I read it as most of the rhymes include some kind of variation of the word berry. "Quickberry! Quackberry! Pick me a blackberry!/ Trainberry, Trackberry, Clickety-clackberry." Despite my initial aversion to the book, it was one of the few books that both my son and daughter asked for continuously. They loved the cadence of the rhymes and dissecting the details in each illustration featuring the magical world of Berryland. Seeing the joy it brought my children, made me eventually love the book as well.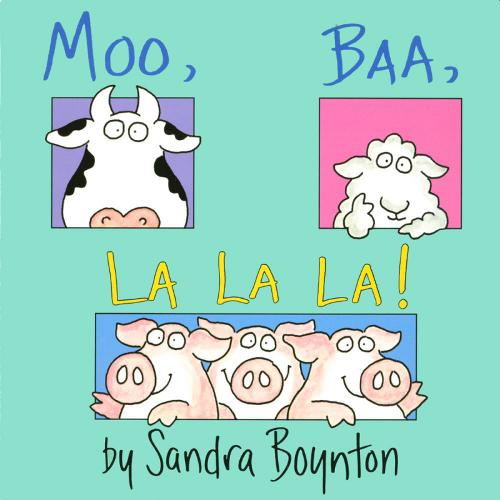 Moo, Baa, La, La La by Sandra Boynton (1995)
Sandra Boynton is the queen of board books. I picked this one to share because it was the first book I read by her and my children loved it. Since then we have enjoyed many of her stories and haven't been disappointed in a single one. Her simple rhymes coupled with her cartoonlike illustrations make children and adults giggle. Years later, I still have the book memorized from reading it so many times.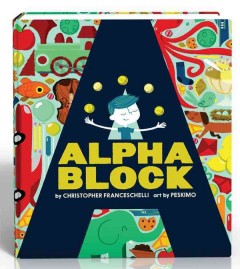 Alphablock by Christopher Franceschelli; illustrated by Peskimo (2013)
This unique board book is a wonderful introduction into the alphabet. Die-cut holes create the shape of a highlighted letter providing a more sensory experience for children. They can touch and trace the letter and then turn the page to see objects that start with that letter. For example, the first page begins, "A is for" and then the next page reveals a farm of apples. Beautiful and engaging.
Be sure to check out the bother books in the series, Countablock and Cityblock.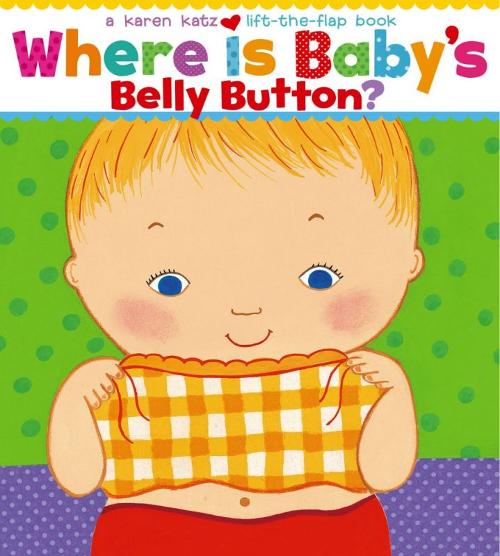 Where is Baby's Belly Button? By Karen Katz (2000)
This is the first book in a wonderful series of lift the flap board books by Karen Katz. This particular book asks the reader to find different parts of the baby's body. My daughter loved lifting the flaps and discovering Baby's mouth, toes, hands, etc. We would then play the game "where are your eyes? "where is mommy's nose?" It was such a great way to reinforce body parts to my daughter. Each book in the series has a different theme that babies can't seem to get enough of. While many other board books feature animals, this is a nice series where babies can see other babies.  Another nice plus, is that Karen Katz usually includes a diverse group of babies.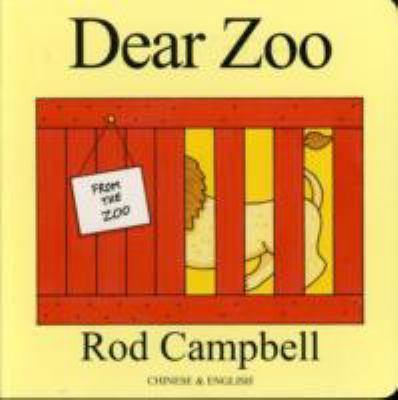 Dear Zoo by Rod Campbell (1982)
Another great lift the flap book that children cannot resist. A child writes to the zoo and asks for a pet. Every other page features a crate from the zoo that lifts up to reveal an animal inside. Each one has a fault until the child is finally sent a puppy, the perfect pet. Again, lift the flap books are almost always a success.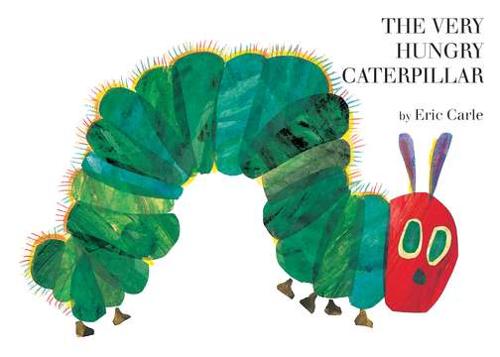 The Very Hungry Caterpillar by Eric Carle (1969)
There is a reason this is one of the best known children's books. Actually that is incorrect, there are many reasons why this is such a well-known and well-loved book. Instead of explaining in too much detail, I thought it would be easier to list the top reasons this book is a success:
Amazing illustrations by Eric Carle.

Die-cut windows are fun for little fingers to explore.

Great introduction into new vocabulary of foods and days of the week.

Teaches children about the magical metamorphosis of a caterpillar transforming into a beautiful butterfly.

Promotes self-control by not eating too much.
There you have it. This is simply a must have for all home libraries.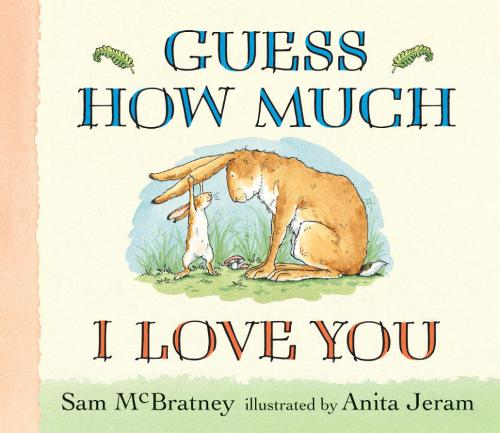 Guess How Much I love You by Sam McBratney (1994)
We received the pop up edition during my baby shower and even though it made me cry almost every time I read it, it was by far one of my favorite books to read with my children. It is such a tender and sweet story about the love between a parent and a child. Little Nutbrown Hare is preparing for bed and tries to express how much he loves his father by physical measurements. "I love you as high as I can hop." In a playful back and forth game, father and son continue trying to explain how much they love each other. As Little Nutbrown Hare drifts off to sleep and mutters, "I love you all the way to the moon". Big Nutbrown Hare waits until he is asleep and whispers, "I love you to the moon and back". The soft water color illustrations and heartwarming story make this a perfect book to read with a loved one before bedtime.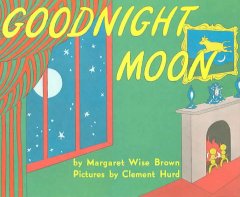 Good Night Moon by Margaret Wise Brown (1947)
I will never forget the first time I read this book. I was setting up my bedtime routine for my new born baby and thought this would be the perfect bedtime book. I read it to him and all I could think was, "What the heck was that? Did I get the wrong book? How could this be the classic book everyone is talking about?" I thought it was so strange and was totally put off by it. I continued to read it, however, and eventually did fall in love with the slow rhythmic flow of the text. Saying goodnight to items around the room did have a nice, calming effect. Even when we read different bedtime books, we will still find ourselves saying good night to our room.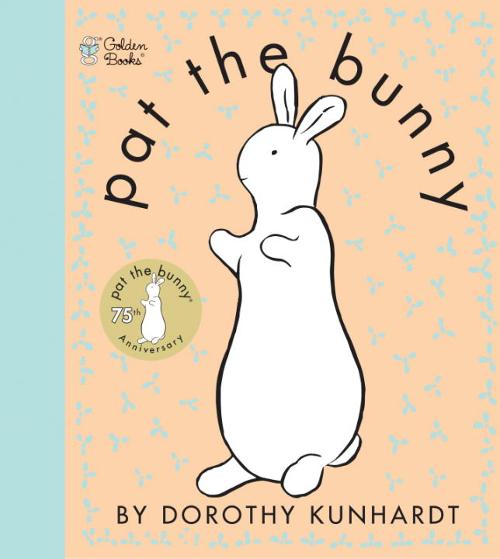 Pat the Bunny by Dorothy Kunhardt (1940)
Babies are all about the sensory experience, which is why Pat the Bunny is such a wonderful board book for them. There is a myriad of things to feel and touch such as the soft bunny, Daddy's scratchy face, a shiny mirror, fabric to lift for peek-a-book, etc. A playful read that has withstood the test of time. A quick warning, however, the Pat the Bunny with the spiral binding can fall apart easily, so make sure you get a different edition.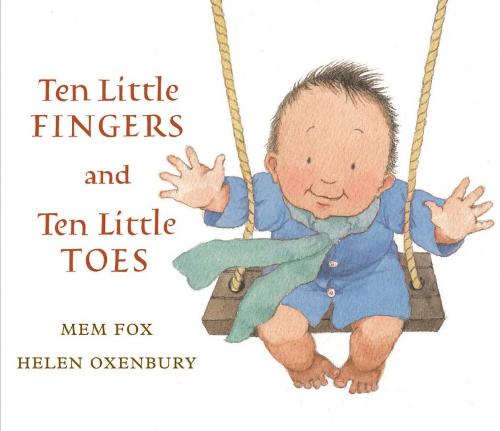 Ten Little Fingers and Ten Little Toes by Mem Fox (2008)
Introduces a variety of diverse babies from all over the world. Recognizing that no matter how different we all are, we still share many similarities. I love the message and the sweet ending celebrating one very special baby. The flowing rhymes make this an easy book to read aloud. No matter how many times I've read it, my eyes still water at the end thinking of my own special children.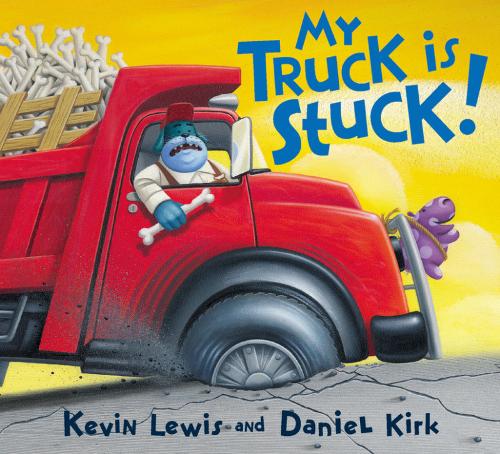 My Truck is Stuck by Kevin Lewis (2002)
This engaging story focuses on two dogs whose dump truck gets stuck in a hole. Each passing vehicle stops and attempts to pull them out, but it isn't until a tow truck arrives on the scene that they are successful. The rhyming text and colorful illustrations makes this a winning read aloud, but what makes it really standout is the ability to use it to teach children counting, colors, and the importance of helping others.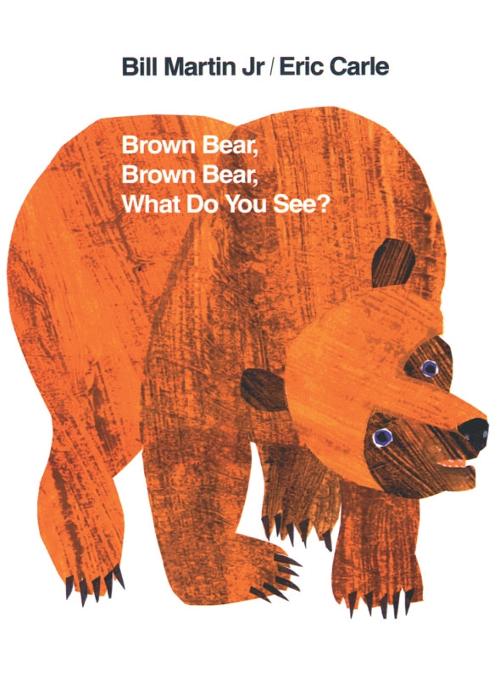 Brown Bear, Brown Bear What Do You See? By Bill Martin Jr.; illustrated by Eric Carle (1967)
Eric Carle's beautiful illustrations bring this simple book to life for readers. Asking the question what each animal sees, the response is always another animal until the end when it is a teacher and children. This book is a classic for a reason. It can be used to teach babies animal sounds, animal names, and colors. Easy, fun, a must have.
Don't miss the other books from Bill Martin Jr. and Eric Carle including Polar Bear, Polar Bear What Do You Hear? and Panda Bear, Panda Bear What Do You See?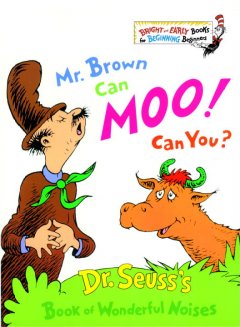 Mr. Brown Can Moo Can You? by Dr. Seuss (1970)
Dr. Seuss is one of the most beloved authors and illustrators in children's literature. This gem is a wonderful board book because it celebrates the many fun sounds around us. It encourages babies to not only imitate the animal noises seen in so many other books, but also the tick tock of a clock or horse feet going klopp klopp. An engaging tale of Mr. Brown who like your baby will make many a fun sound.  
One Final Note
You can't go wrong reading any book with your child, but it is nice to build a library comprised of a variety of books that are colorful, contain photographs, feature other babies, have flaps or something babies can touch and feel.
I did not include any cloth books in this post, but they are a great gift for babies as well. Most cloth books do not have much of a story, but the positives are that they are unbreakable, babies can chew on them, and they usually have a fun crinkling sound or soft texture.
Find other great board book authors on our Author and Illustrator Page.
Happy Reading!