Random Acts of Kindness Day is February 17th and I have the perfect group of books to inspire children to make the world a better place by spreading kindness one good deed at a time.
*This post contains affiliate links. To read my full disclosure CLICK HERE.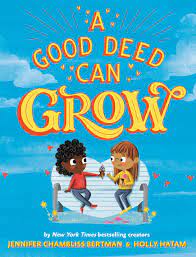 A Good Deed Can Grow by Jennifer Chambliss Bertman; illustrated by Holly Hatam, 2023
The simple text cleverly compares a good deed to a seed, a ripple, a sunbeam, and a smile, all of which have the ability to grow and spread great distances. As always, Holly Hatam's colorful illustrations shine as they feature a diverse group of children making a positive change in their communities. With its powerful message, this is an excellent choice for home and classroom libraries.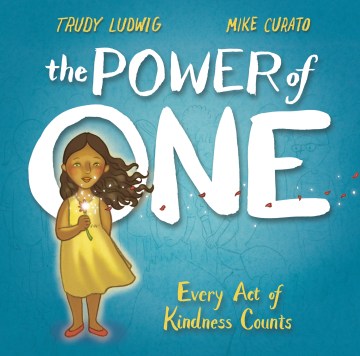 The Power of One: Every Act of Kindness Counts by Trudy Ludwig; illustrated by Mike Curato, 2020
(Ages 4 and up)
Just as she did in The Invisible Boy, Trudy Ludwig has created another impactful story that shows readers how each of us has the ability to positively impact someone else's life even with the smallest act of kindness. The simple, but powerful text is complimented by eye-catching illustrations that showcase a flower that grows as a group of diverse children nurture their friendships.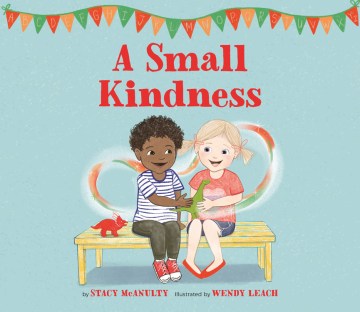 A Small Kindness
by Stacy McAnulty; illustrated by Wendy Leach, 2021
(Ages 4 and up)
⠀⠀⠀⠀⠀⠀⠀⠀⠀
A Small Kindness
follows a diverse group of children on their first day of school. The opening pages present the school in sepia tones with one girl standing out in full color. When she smiles at another boy, he brightens too. With each act of kindness passed on among the students and teachers, the pages fill with vivid hues demonstrating the remarkable power a compassionate gesture has on others.
The visualization of the immediate and prolonged effect of good deeds is especially impactful. The concise text provides several ideas for friendly acts that can easily be implemented every day and passed on like a game of tag. It also reinforces the idea that a classroom is a community enriched when we are kind to one another.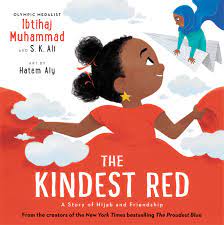 The Kindest Red: A Story of Hijab and Friendship by Ibtihaj Muhammad and S.K. Ali; illustrated by Hatem Aly, 2023
It's school picture day and Faizah can't wait to wear a coveted red dress that has been passed down from her mother to her sister and now finally to her. At school, her joy seeps into her assignment of designing the type of world she wants to live in. Without hesitation, Faizah chooses a kind world and works with her friend at recess to share random acts of kindness by helping others. When it is time to take the sibling pictures, it's Faizah's turn to need help. In a gratifying scene, her friends immediately swoop in with their own good deed for Faizah.
This heartwarming story beautifully displays the love amongst family members and friends while also empowering children to work hard to make our world a better place.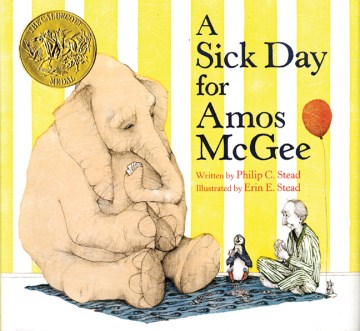 A Sick Day for Amos McGee by Philip C. Stead; illustrated by Erin E. Stead, 2010
(Ages 3 and up)
This is one of my all-time favorite picture books. It's message of empathy and kindness is so incredibly heartwarming and the award-winning illustrations are absolutely charming.
Amos McGee works at the zoo and always makes time to give special attention to the animals. When he stays home from work one day due to illness, his friends make the trip to take care of him in return. This sweet and tender story is filled with amusing details that draw the reader in and will make children want to revisit for multiple readings.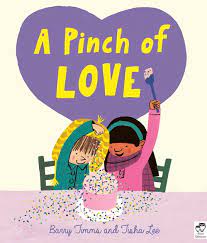 A Pinch of Love by Barry Timms and Tisha Lee, 2022
(Ages 4 and up)
On a gloomy, rainy morning, a boy and his grandmother brighten other people's day by giving out cookies at a local community center. The gentle rhymes use baking as a metaphor to reinforce that love is the special ingredient in creating joy and connecting with others. The inviting illustrations follow the boy and his grandmother through their baking ups and downs and how they work with others to raise money to fix up their community center.
Sprinkled with lots of delightful details, this book has all the ingredients for a winning picture book.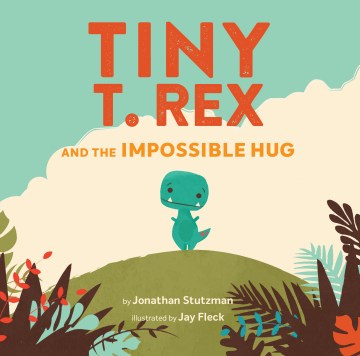 Tiny T. Rex and the Impossible Hug by Jonathan Stutzman; illustrated by Jay Fleck, 2019
(Ages 3 and up)
How adorable is this title and cover? It perfectly encapsulates the cuteness of this charming story about a little dinosaur who wants to cheer up his friend with a hug despite his small arms.⠀⠀⠀⠀⠀⠀⠀⠀⠀⠀⠀⠀⠀⠀⠀⠀⠀⠀
Both of my children love this book and particularly enjoyed trying to give tiny hugs after reading. It is a wonderful read aloud for storytime, but it is particularly nice to read while cuddling with a loved one!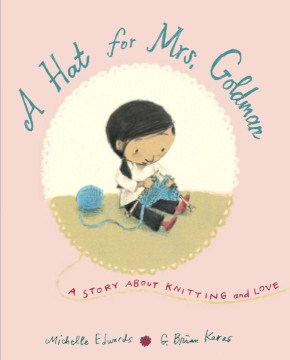 A Hat for Mrs. Goldman: a story about knitting and love by Michelle Edwards; illustrated by G. Brian Kara, 2016
(Ages 4 and up)
This is one of those wonderful books that makes you feel warm and fuzzy on a cold winter day! When Sophia discovers that her neighbor Mrs. Goldman, who has made winter hats for others, does not have one of her own, she takes on the challenge of learning to knit.
The soft color palette and charming illustrations perfectly capture the tone of this delightful story about kindness. Sophia and Mrs. Goldman are lovable characters and serve as wonderful role models. Readers can't help but smile as they follow Sophia on her journey demonstrating determination, perseverance, and compassion.
The book concludes with directions on how children can make their own knitted caps, hopefully to gift to others. This heartwarming story is perfect to read one-on-one or to a class to promote a conversation about empathy and kindness.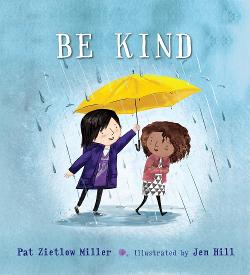 Be Kind by Pat Zietlow Miller; illustrated by Jen Hill, 2018
(Ages 4 and up)
This exceptional book expertly demonstrates what kindness looks like and the impact it can have on people in a child-friendly way.
When Tanisha spills grape juice all over her new dress, most of the other kids laugh. However, one unnamed girl wants to be kind, but she is not exactly sure how. Poignant text matched with soft illustrations demonstrate the girl's thought process as she thinks of examples of kindness she has experienced.
There are many books that cover this subject, but Be Kind stands apart. It does a remarkable job of providing an overview of kindness along with clear examples that make this abstract concept more concrete for children. It touches upon both the individual and global impact of kindness and while it may not always be easy to be kind, each small act is meaningful.
This is a book that belongs in every home and classroom library to inspire kindness and empathy.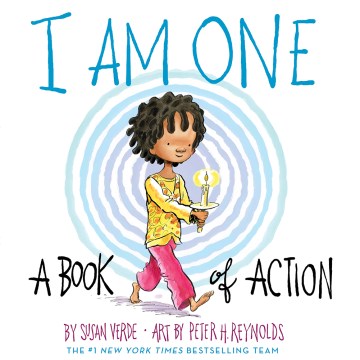 I Am One: A Book of Action by Susan Verde; illustrated by Peter H. Reynolds, 2020
(Ages 5 and up)
When a child ponders how they can make a difference in the world, they realize that "beautiful things start with just one." One small act can lead to another creating a much larger ripple effect that knows no bounds. The genius behind this book (and all the books in this spectacular series) is that the text is simple and child-friendly, but the message is substantial and impactful. I love books that inspire children to be their best selves and I Am One does exactly that by empowering children to take action and make the world a better place.
Buy It Here Buy It from Bookshop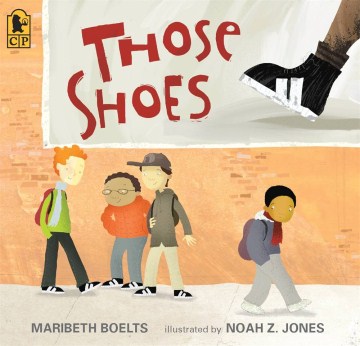 Those Shoes by Maribeth Boelts; illustrated by Noah Z. Jones, 2007
(Ages 5 and up)
This powerful story will stay with readers long after closing the book. Jeremy desperately wants a pair of black high-tops with two white stripes, but his grandmother cannot afford them. He sadly watches as all of his friends come to school with the coveted shoes. Finally, he finds his own pair at a secondhand store. Even though they are too small, he squeezes his feet in them each day until he notices one of his friends has shoes being held together with tape. In a heartfelt act of generosity, Jeremy gives his friend the popular shoes.
This thought-provoking book does an excellent job of reinforcing messages of need and want with kindness and compassion in a realistic scenario. It is one of my absolute favorite read alouds on kindness for elementary age children.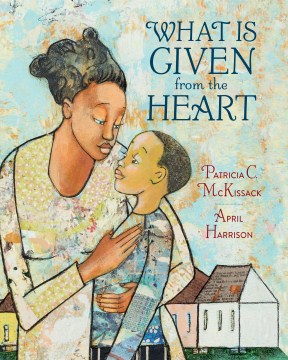 What is Given From the Heart by Patricia C. McKissack ; illustrated by April Harrison, 2019
(Ages 6 and up)
James Otis is having a rough few months. He lost his father and his family has very little money. When another family loses all of their possessions in a fire, however, he discovers a way to bring them joy with a gift from the heart.
This moving story exquisitely conveys the messages of empathy and kindness and acts as a true celebration of faith, hope, and community.
Discover more of our favorite books about kindness here: