While my summertime reading looks a little different than I hoped this year (more listening to audiobooks while folding laundry than reading on the beach), I still can't live without my books.
If you are looking for a good story to escape with this summer, I've put together a list of five must-read new books plus ten more I'm looking forward to reading.
*This post contains affiliate links.
5 Must-Read New Books
The Book of Lost Friends by Lisa Wingate
I absolutely loved Before We Were Yours, so I couldn't wait to read Lisa Wingate's newest novel and it did not disappoint. This captivating historical fiction takes place in a small Louisiana town and travels back and forth in time between the post-Civil War era in 1875 and 1987.
One story is told from the perspective of Hannie, a freed slave who unwittingly embarks upon a perilous journey through Louisiana and Texas where she searches for the family she was torn away from. The other tale is from the viewpoint of Benedetta, a first-year teacher in a poor rural school who struggles to excite her students about learning until she finds a way to reach them through sharing their family histories. When Benedetta discovers an old book, she and Hattie's stories join together, forever changing their town.
Pretty Things by Janelle Brown
When Nina, a con artist, is desperately in need of money to help her ailing mother, she and her boyfriend embark upon the grift of a lifetime. Their plan is to move to Tahoe and infiltrate the life of a wealthy heiress named Vanessa in order to steal her money. Unknowing to Vanessa, Nina who now goes under an alias and has completely transformed her looks, had close ties with Vanessa's brother and uses the secrets she knows about the family to her advantage.
Full of twists and turns, I found this well-written novel completely mesmerizing. While the characters are not always likeable, they are interesting and well developed. I never knew what was going to happen next and I especially enjoyed the satisfying ending. I highly recommend this one!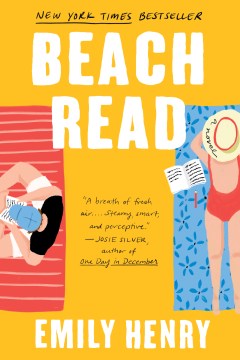 Beach Read by Emily Henry
January is a down-on-her-luck romance writer whose father's untimely death reveals secrets that not only shatter her perception of her parents' perfect marriage, but her belief in true love and happy endings. After being dumped by her long-time boyfriend, she is forced to move to a small lakeside town where she discovers that her new neighbor is her old college crush turned rival who is also a best-selling author.
Filled with witty banter, robust characters, steamy romantic scenes, and a surprising amount of depth, this is definitely the perfect beach read. I could not put it down!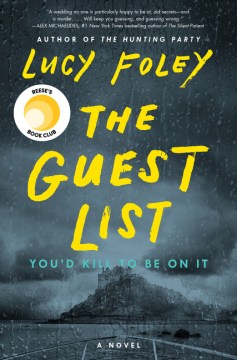 The Guest List by Lucy Foley
With a mysterious, isolated island with a sordid past as the setting of this thriller, I was immediately intrigued. A beautiful wedding is planned, but each guest comes with secrets that are slowly revealed as the weekend progresses ultimately ending with a murder.
Told from multiple perspectives from the wedding party, this entertaining who-done-it is a lot of fun!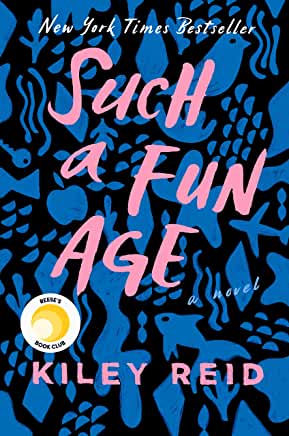 Such a Fun Age by Kiley Reid
Alix Chamberlain is confident, rich, and knows how to get what she wants. Emira, on the other hand, is broke and floating through her 20's without a real purpose or ambition. When Alix hires Emira to be her babysitter, however, their worlds collide giving readers a fascinating look at privilege, race, and complex relationships.
Because there is a lot to unpack from this book, it would make an excellent choice for book clubs. I personally couldn't wait to find someone else who read it to discuss the characters and events that take place.
10 Books on My To Read List
In case you are looking for even more stories, here are ten new books that I haven't read yet, but I'm looking forward to enjoying this summer!
The Jane Austen Society by Natalie Jenner
The small English village of Chawton was the final home to famous author Jane Austen and when her legacy is threatened just after World War II, a small group of people band together to save her home. With comparisons to one of my favorite books, The Guernsey Literary and Potato Peel Pie Society, I can't pass up reading what is sure to be a moving and heartfelt tale.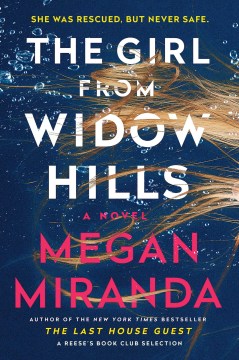 The Girl from Widow Hills by Megan Miranda
As a child, Arden Maynor was lost for days after being swept away by a rainstorm. After her miraculous rescue, she experienced fame and changed her name to avoid the limelight. Twenty years later, near the eve of the anniversary of her disappearance, she fears people are looking for her and is shocked when she wakes one night to find a man dead at her feet.
Last summer I really enjoyed The Last House Guest, so I'm excited to try Megan Miranda's newest mystery.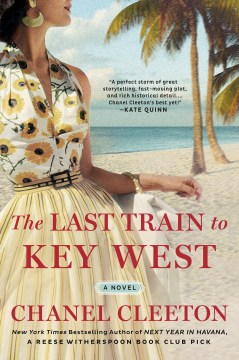 The Last Train to Key West by Chanel Cleeton
I've heard a lot of great things about Chanel Cleeton's writing and I've been wanting to read her books for awhile now. The Last Train to Key West is her latest and sounds right up my alley. This lively historical fiction follows three very different women as they travel to Key West during Labor Day weekend in 1935. Fate seems to bring them together as they face one of Florida's worst hurricanes in history.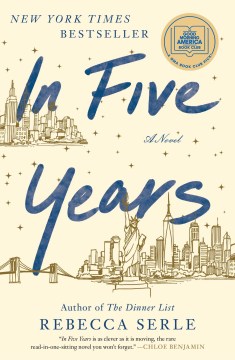 In Five Years by Rebecca Serle
With her dream job in her sights and having her boyfriend recently proposed to her, Dannie Cohan believes that her life is perfectly planned out. An extremely vivid dream involving her being married to her best friend's boyfriend , however, shakes her to her core.
My fellow bookaholic friend highly recommended this one to me and since I'm always up for a good love story, I'm looking forward to giving it a try.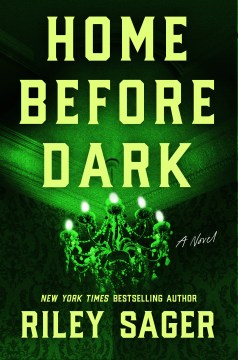 Home Before Dark by Riley Sager
When Maggie Holt was a child, she and her parents only spent three weeks in Baneberry Hall before escaping what they claimed to be a ghostly attack. Maggie's father captured their experience in a best-selling book and when Maggie inherits the house, she unearths secrets of the house's past.
I really enjoyed Riley Sager's first three books, Final Girls, The Last Time I Lied, and Lock Every Door, so I can't wait to read his latest story.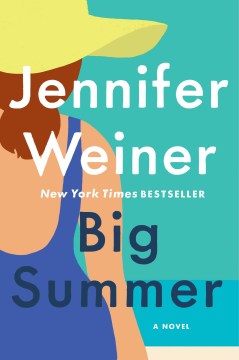 Big Summer by Jennifer Weiner
New York Times best-selling author Jennifer Weiner is well-known for her engaging books and her newest one sounds like an excellent summer read.
Daphne Berg has not spoken to her ex-best friend Drue in six years, so she is shocked when Drue asks her to be her bridesmaid at a society wedding in Cape Cod. Despite the fight that ended their friendship, Daphne is tempted to leave their problems in the past and have fun at what promises to be a memorable event.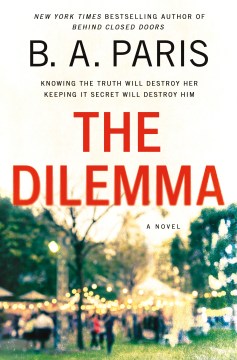 The Dilemma by B.A. Paris
B.A. Paris, author of Behind Closed Doors, The Breakdown, and Bring Me Back has been hit or miss for me, but I'm always up for reading her suspenseful stories. During a 40th birthday party, a husband and wife each has a secret that will possibly destroy the other's world. Do they dare share what they know or will keeping quiet protect their loved ones?
Island Affair by Priscilla Oliveras
Since I like to balance the dark, twisty thrillers I love with lighthearted romance stories, Island Affair sounds like the perfect choice for an upbeat beach read! When Sara Vance's boyfriend ditches her right before a vacation with her accomplished siblings, she convinces Luis to join her on what promises to be the trip of a lifetime.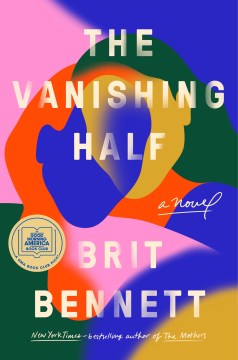 The Vanishing Half by Brit Bennett
After growing up in a small Southern town, the Vignes sisters run away at the age of sixteen and despite being identical twins, they go on to live very different lives with one sister secretly passing as white and the other moving back to her Black community. The book spans decades following the sisters through the choices they make and the challenges they face.
This intergenerational family drama sounds fascinating and has received rave reviews. Brit Bennett's book, The Mothers, is a New York Times bestseller that is also on my to read list.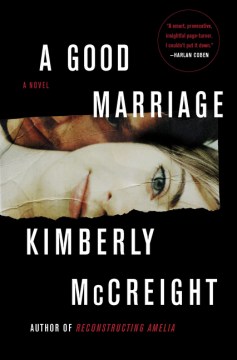 A Good Marriage by Kimberly McCreight
When Lizzie gets a call from an old friend, Zach, begging her for help in his wife's murder case, she finds herself being drawn into Zach's enigmatic life and that of his close group of friends. Before long, she is reevaluating her own marriage.
I found Kimberly McCreight's Reconstructing Amelia hauntingly captivating, so I'm looking forward to reading this domestic thriller.