Because children graduate first grade reading at a variety of levels, I've included an assortment of stories including easy readers, heavily illustrated transitional chapter books, and longer chapter books with more complex vocabulary and plotlines.
I believe the best way to get children excited about reading is by providing them with books that fit their interests. For that reason, I've created a long list of books with a wide variety of genres, so that there is something for everyone.
One way to help children identify books that are a good fit is by using the five finger test:
Pick a book and open it to any page.
Start reading and hold up one finger for every word you don't know.
0 – 1 fingers indicates that the book may be too easy
2 – 3 fingers means that this story is most likely a good fit and will allow children to learn new words
4 – 5 fingers signifies that this book may be too challenging for this time
Many of the below books are part of a series. If your reader enjoys the first book, I suggest finding more in the same series to continue their enthusiasm for reading.
*This post contains affiliate links.
EASY READERS
Easy readers are books that help emergent readers build literacy skills. This genre is packed with wonderful books, but they range greatly in their reading level. For students entering second grade, I'm suggesting easy readers that are geared toward newly independent readers. These stories usually contain a good amount of dialogue, new vocabulary repeated often, and illustrations that provide visual clues to help explain what words mean.
Hi!
Fly Guy (series) by Tedd Arnold, 2006
The funny story of a boy named Buzz and his pet fly is a go-to for teachers and librarians for reluctant new readers. There are almost twenty books in this series and my son has enjoyed every one. The stories are usually full of imagination, silly antics, and loyal friendship between a boy and his pet. Lexile: 380L/ Fountas & Pinnell: I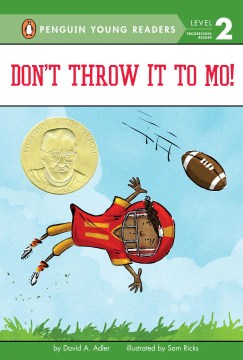 The Mo Jackson series by David Adler; illustrated by Sam Ricks
There are surprisingly few easy readers available with a sports theme, but luckily the Mo Jackson series hits it out of the park. As the youngest and smallest boy on his team, Mo works extra hard to help his team win. Whether it is devising a surprise football play, trying to hit a home run, learning to pass a basketball, or practicing his soccer skills, Mo always does his best. Lexile: 470L/ Guided Reading Level: I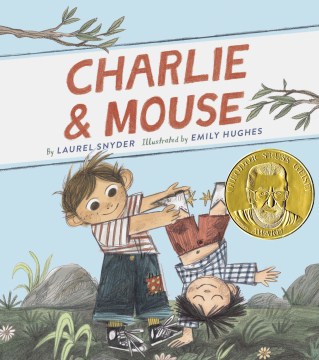 Charlie and Mouse (series) by Laurel Snyder; illustrated by Emily Hughes
This heavily illustrated chapter book features two relatable brothers and their everyday adventures. From waking their parents up in the morning to rounding up the neighborhood kids and trying to earn money by selling rocks, these tales are accessible and will resonate with many children. Lexile: 420L/ Fountas & Pinnell: J
Ling and Ting Not Exactly the Same (series) by Grace Lin
This Theodore Seuss Geisel Honor book stars two amiable twin sisters who partake in a variety of adventures in six short chapters. There is an old-fashion charm to these books that is both playful and whimsical. Elements of Chinese culture such as making dumplings and learning to use chopsticks are effortlessly woven in adding to the allure of the stories. Each chapter is only a few pages long, leaving children eager to read Ling and Ting's next escapade. Lexile: 390L / Fountas & Pinnell: K
Henry and Mudge and the First Book of Their Adventures (series) by Cynthia Rylant; illustrated by Sucie Stevenson
This unforgettable easy reader has withstood the test of time and is still a go-to for many classroom teachers. The story of a lonely boy who finds friendship with a large dog is relatable and many children will enjoy reading about the twosome's many adventures together. Lexile: 460L/ Fountas & Pinnell: J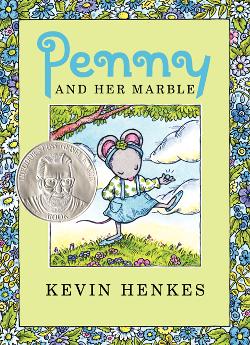 Penny series by Kevin Henkes
Award-winning author and illustrator Kevin Henkes brings his refined charm to this easy reader series starring a friendly mouse named Penny. Adorned with Kevin Henkes' signature artwork, these quaint stories follow Penny as she shares a song with her family, finds a neighbor's marble, thinks of a name for her doll, and waits for snow.
Penny's quiet nature and curiosity is sure to resonate with many children and the books have a classic feel about them that will be attractive to parents and kids. Lexile: 470L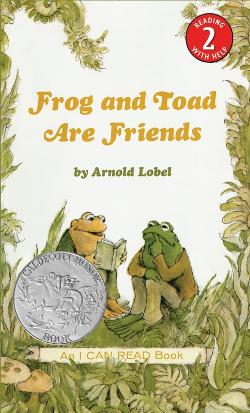 Frog and Toad Are Friends (series) by Arnold Lobel
There is a reason these classic easy readers have been popular for the last forty years. It's hard not to smile at the sweet friendship between Frog and Toad and the droll exploits they share. The award-winning illustrations add to the quaint feel of the stories and children and adults will most likely cherish these enchanting tales. Lexile: 400L/ Guided Reading Level: K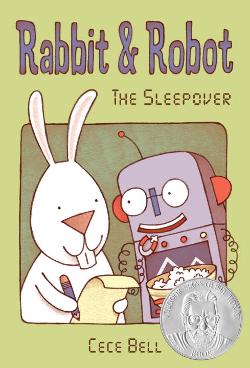 Rabbit and Robot: The Sleepover by Cece Bell
Award-winning author Cece Bell's quirky sense of humor fills the pages of this comical easy reader series starring two unusual best friends. Though Rabbit and Robot are both excited for their first sleepover, they quickly discover that they each have strong opinions on the activities for the night and must find a way to navigate the complexities of friendship. Lexile: 490L/ Fountas & Pinnell: L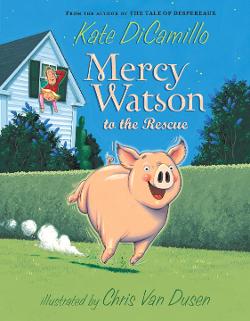 Mercy Watson series by Kate DiCamillo; illustrated by Chris Van Dusen
Kate DiCamillo and Chris Van Dusen have made quite a name for themselves in the world of children's literature and their collaboration on the Mercy Watson series is truly outstanding. I have yet to meet someone who doesn't love this charismatic porcine. The irresistible illustrations immediately draw the reader in and the engaging text is such a joy to read. Lexile: 450L/ Fountas & Pinnell: L
King & Kayla and the Case of the Missing Dog Treats (series) by Dori Hillestad Butler; illustrated by Nancy Meyers, 2018
Kayla excitedly makes dog treats for her friend's new puppy, but when three go missing, she suspects her own pet, King. Told from King's point of view, he and Kayla work together to find the real culprit. Many readers will enjoy following the charming characters as they find clues and solve mysteries. Lexile: 440L / Fountas & Pinnell: L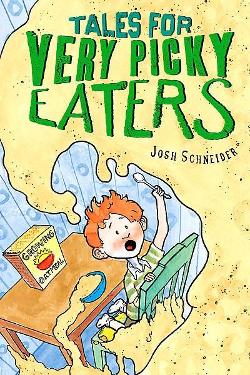 Tales For Very Picky Eaters by Josh Schneider, 2011
Made up of five hilarious chapters, a father tries to convince his son, James, to eat healthy food. When James declares that broccoli is disgusting, his father quickly suggests dirt, chewed gum, and dirty socks as alternative options. In the subsequent chapters, James' clever father reveals several other comical stories to convince James to eat his food. This book won a Theodore Seuss Geisel Award for being an outstanding book for beginning readers. Lexile 500L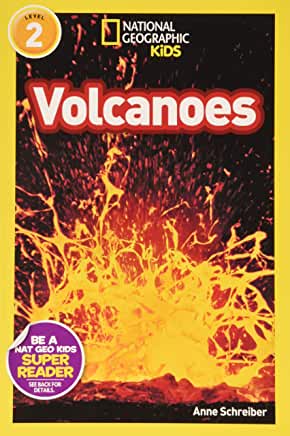 National Geographic Easy Reader Series
Filled with stunning photography, National Geographic has created an easy reader series that helps children build important literacy skills while also learning about the world around them. Each level contains different nonfiction elements such as table of contents, headings, captions, and sometimes diagrams. Learn more about the National Geographic Easy Reader Series HERE.
EARLY CHAPTER BOOKS
These books are broken up into chapters, are longer than easy readers usually averaging between 50 and 100 pages, include longer sentences, paragraphs, and a large amount of illustrations. The purpose of early chapter books is to help newly independent readers transition into longer fictional stories.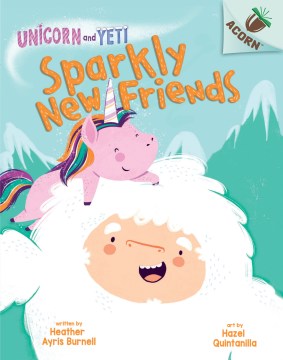 Unicorn and Yeti Sparkly New Friends (series) Scholastic Acorn Line by Heather Ayris Burnell; illustrated Hazel Quintanilla
This adorable story starring mythical creatures skillfully weaves in new vocabulary that is repeated often and is paired with an amusing story about a budding new friendship. In three short chapters, readers follow a magical unicorn and a furry yeti as they meet, find self-acceptance, and learn to support each other. Lexile: 380L / Fountas & Pinnell: J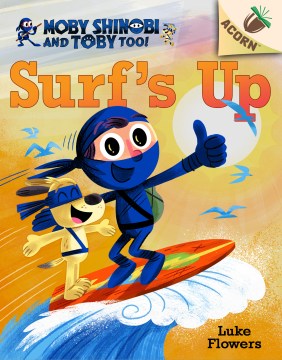 Surf's Up! (Moby Shinobi and Toby, Too series) Scholastic Acorn Line by Luke Flowers
Rhyming text follows a boy dressed in ninja attire as he and his dog spend a day at the beach. Action-packed illustrations paired with catchy wording will draw little readers into this amusing story. Lexile: 430L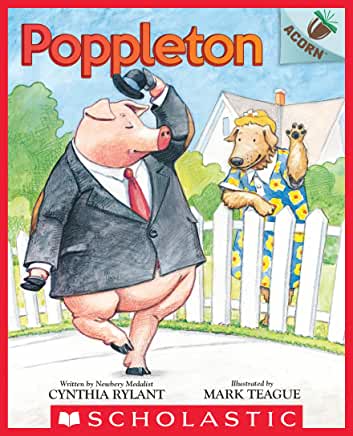 Poppleton (series) Scholastic Acorn Line by Cynthia Rylant; illustrated by Mark Teague
Three classic stories of a city pig who moves to the country are combined in this new release that also includes drawing instructions and a writing prompt. Even though the original Poppleton stories were written decades ago, I had never read them until now. I was a little surprised by some of the humor included in the book, but my son and daughter loved it. There is a quiet charm in these stories that makes them likeable. Lexile: 460L/ Fountas & Pinnell: J
Meet Yasmin! (series) by Saadia Faruqi; illustrated by Hatem Aly

Yasmin is a spunky, creative second-grader learning how to navigate life. Her adventures are captured in short chapters filled with colorful illustrations making this early chapter book accessible for new readers. Pakistani and Muslim cultural details are effortlessly woven into the stories with a glossary and additional facts about Pakistan located in the backmatter.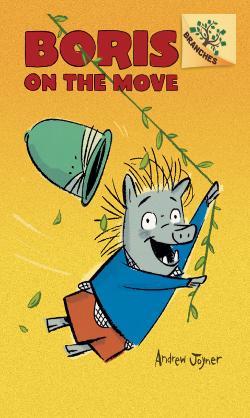 Boris on the Move (series) Scholastic Branches Line by Andrew Joyner
With concise sentences, a simple plot line, and large, colorful illustrations, this is a great choice for novice readers. Boris is a likeable character who experiences relatable situations making this a charming series that many children will connect with. Lexile: 480L/ Fountas & Pinnell: K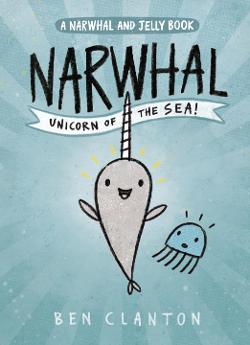 Narwhal and Jelly series by Ben Clanton
The cheerful Narwhal and no-nonsense Jelly Fish are two unlikely friends who could not be more adorable. Upon meeting, they each believe the other is imaginary and the comical hijinks continue from there. Both my children enjoyed listening to this series as a read aloud and my son couldn't wait to start reading these delightful books on his own.
These charming books use a graphic novel format with large panels and dialogue to draw the reader in. There are three short stories in each book that are full of humor that both adults and children will appreciate. As a bonus, there are fun facts about sea creatures in between each chapter. Lexile: 490L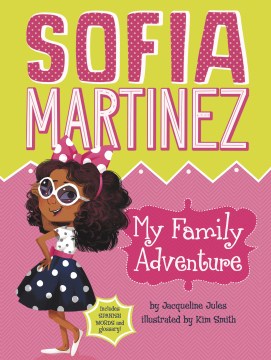 My Family Adventure (Sofia Martinez series) by Jacqeline Jules; illustrated by Kim Smith
Sofia Martinez is a spirited second-grade girl who wants to stand out. Three short chapters filled with colorful illustrations and sprinkled with Spanish vocabulary follow Sofia as she finds a special look for school picture day, creates a piñata for her abuela's birthday, and captures an escaped pet mouse. Lexile: 520L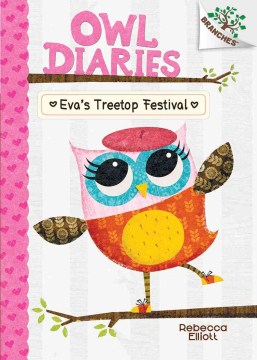 Eva's Treetop Festival (Owl Diaries series) Scholastic Branches Line by Rebecca Elliott
Eva is a fashionable young owl who is excited to plan her school's first ever treetop festival. She initially tries to do all the work herself, but learns the value in collaborating with friends. The diary format mixed with large, colorful pictures, makes this transitional chapter book very accessible to young readers. With tons of visual appeal, a plucky protagonist, and amusing wordplay, it's no wonder this series is so popular. Lexile: 560L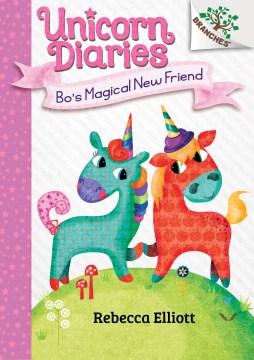 Bo's Magical New Friend (Unicorn Diaries series) Scholastic Branches Line by Rebecca Elliott
Kids who love mythical creatures will adore this new series. A unicorn named Bo journals about his fantastical world filled with unicorns who have magical powers. When a new unicorn joins his school, Bo learns a lesson in friendship. Filled with bright colors and interesting characters, this new heavily illustrated chapter book is sure to be a hit. Lexile: 540L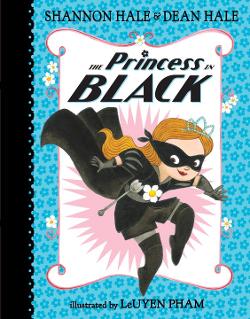 The Princess in Black (series) by Shannon Hale; illustrated by LeUyen Pham
This popular series stars Princess Magnolia who may appear poised and proper, but she harbors a secret identity as the Princess in Black. This daring girl bravely faces evil-doers and readers will relish in reading about the self-reliant heroine. Color illustrations break up the longer text making this chapter book more approachable for newly independent readers. Lexile: 510L/ Fountas & Pinnell: L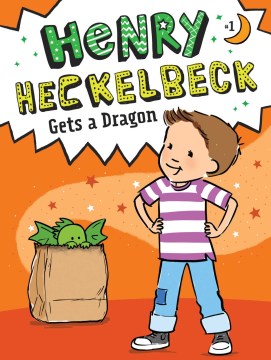 Henry Heckelbeck Gets a Dragon by Wanda Coven; illustrated by Priscilla Burris
Henry may seem like an ordinary boy preparing for his first day of school, but with his mom and sister as witches, magic and mayhem seem to follow him. When Henry decides to bring in his toy dragon to share with his class, he is shocked when it comes to life. As he tries to hide his dragon, he makes a new friend in the process. Lexile: 590L / Fountas & Pinnell: M
CHAPTER BOOKS
Children ready for more challenging texts may enjoy the below chapter books that have more difficult vocabulary, more complicated storylines, and less illustrations.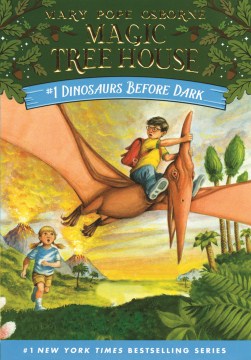 Dinosaurs Before Dark (The Magic Tree House series) by Mary Pope Osbourne; illustrated by Sal Murdocca
When a mysterious tree house appears in Jack and Annie's backyard, they can't resist exploring it. They quickly learn this is no ordinary tree house. It is actually a time machine that transports them back to the age of the dinosaurs. This entertaining series is a perfect mix of history and fantasy wrapped into an adventure story. Lexile: 510L / Fountas & Pinnell: M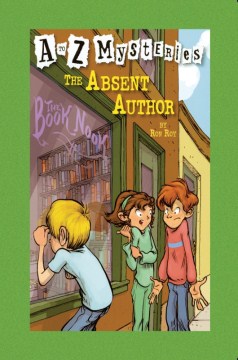 The Absent Author (A to Z Mysteries series) by Ron Roy
It's difficult to find a good mystery for young children and this series was always a huge hit with my old students. In the first installment of this popular series, three friends are looking forward to getting their book signed by their favorite author, but when he never shows up, they try to discover what happened to him. Lexile: 510L / Fountas & Pinnell: N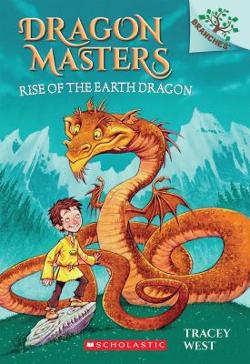 Rise of the Earth Dragon (Dragons Masters series) by Tracey West; illustrated by Graham Howells
This is another series that I could not keep on my shelves as a school librarian. Filled with an adventurous storyline starring a group of diverse children who are charged with connecting with and training dangerous dragons with special talents, this is a go-to for reluctant readers. Black and white pictures are paired with large print making this early chapter book series appear less intimidating to young readers. Lexile: 510L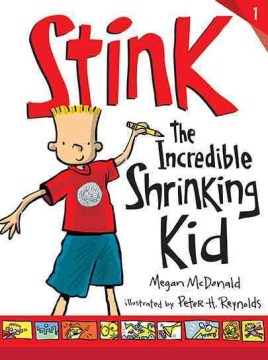 Stink The Incredible Shrinking Kid (series) by Megan McDonald; illustrated by Peter H. Reynolds
Stink Moody is already the shortest kid in the entire second grade and he is now convinced that he is shrinking. This humorous book follows him as shares comical exploits with his sister, Judy, and learns about James Madison, the shortest president. Lexile: 540L/ Guided Reading Level: M/ Fountas & Pinnell: M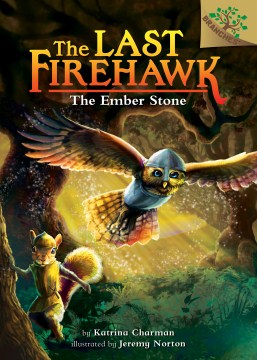 The Ember Stone (The Last Firehawk series) by Katrina Charman
Tag is a young owl training to become an Owl of Valor, a protector of his magical forest. When his land is threatened by the evil vulture Thorn, Tag and his friend Skyla embark on an important mission to retrieve a magical stone whose power can save or destroy them. Children who love fantasy and adventure will be drawn to this suspenseful new early chapter book. Lexile: 560L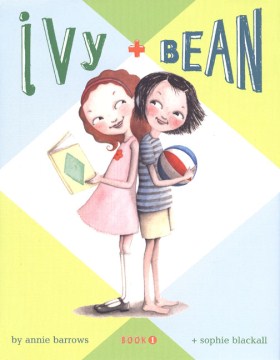 Ivy and Bean (series) by Annie Barrows; illustrated by Sophie Blackall
New neighbors Ivy and Bean form an unlikely friendship when they bond over acts of mischief. It's hard not to love this lively duo and giggle over their humorous hijinks. Lexile: 580L / Guided Reading Level: M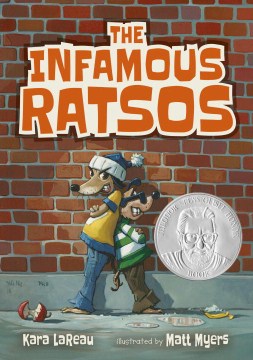 The Infamous Ratsos by Kara Lareau; illustrated by Matt Myers
When rat brothers Loui and Ralphie try to prove their toughness, each of their attempts backfires and they accidentally commit several acts of kindness earning them a different reputation than they hoped. This heartwarming tale earned a Theodore Seuss Geisel Honor for being such an outstanding beginning chapter book. Lexile: 580L / Fountas & Pinnell: L
Hello Nebulon! (Galaxy Zack series) by Ray O'Ryan; illustrated by Jack Colin
In the futuristic world of 2120, Zack is leaving his home planet of Earth to start school on the planet of Nebulon. There are very few science fiction stories for newly independent readers and with futuristic gadgets combined with a relatable story of the anxieties associated with moving, many children will be excited to explore this series. Lexile: 580L / Fountas & Pinnell: M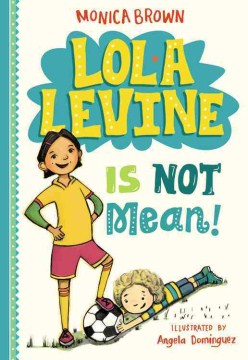 Lola Levine is Not Mean (series) by Monica Brown; illustrated by Angela Dominguez
Lola Levine is a bicultural second-grader who loves playing soccer, writing in her diary, and spending time with her family and best friend, Josh. When she accidentally hurts another classmate during a soccer game, she is teased for being mean. Luckily, Lola's supportive family helps her through this tough time. With well-developed characters and a realistic school scenario, many children will be attracted to this engaging series. Fountas & Pinnell: M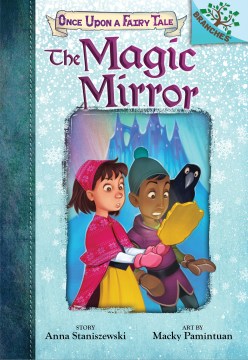 The Magic Mirror (Once Upon a Fairy Tale series) by Anna Staniszkewski; illustrated by Macky Pamintuan
Kara and Zed reside in an enchanted kingdom and when they learn that their land is threatened by an eternal summer due to a shattered mirror, they set out upon an epic quest to find the culprit who broke the mirror and learn how to mend the spell. Children who enjoy fairy tales will be drawn to this fantastical new mystery. Lexile: 580L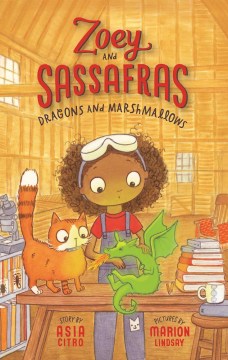 Dragons and Marshmallows (Zoey and Sassafras series) by Asia Citro; illustrated by Marion Lindsay
Zoey dreams of being a scientist like her mom and when she discovers she is able to see magical creatures, she gets a chance to put her scientific knowledge to work sooner than she thought. Each story in this outstanding series follows Zoey and her cat Sassafras as they use science to help magical creatures solve their problems. Lexile: 640L / Guided Reading Level: N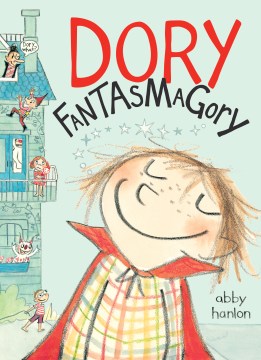 Dory Fantasmagory (series) by Abby Hanlon
The exuberant Dory is the youngest in her family and yearns to play with her two older siblings. Dory's vivid imagination takes center stage in this humorous book about sibling rivalry and the joy in pretend play. Lexile: 650L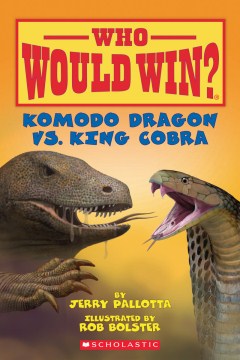 Who Would Win series by Jerry Pallota
This entertaining series is perfect for reluctant readers or any child who loves to learn about animals. Facts about some of the world's most dangerous animals are presented with photographs and lifelike illustrations. The animals are paired against each other and using the facts presented on the creatures' size, intellect, and ability, children try to predict the outcome of the showdown. Lexile: 620L / Fountas & Pinnell: P
For more book suggestions, check out the below lists.