With the many benefits of reading to children, books make the best gifts! To help you find that perfect picture book for a child in your life, I've put together a list of my favorite stories from 2020 aimed at young kids. Grab some wrapping paper and prepare for lots of hugs and thank yous when you hand over these standout stories with tons of kid appeal!
*This post contains affiliate links.
*** In an effort to support independent bookstores, I am now providing an option to purchase through BOOKSHOP.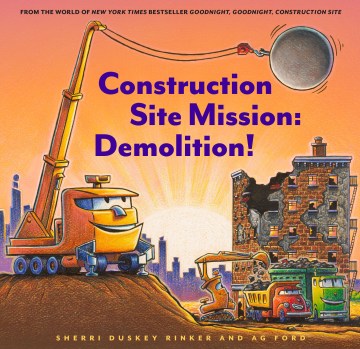 Construction Site Mission: Demolition by Sherri Duskey Rinker; illustrated by AG Ford, 2020
Do you know what is more fun than building a tall tower? Knocking it down! The crew from the Goodnight, Goodnight Construction Site series is back with their newest task: demolition!
Flowing rhymes describe how this team of adorable construction vehicles work together to wreck, sort, and haul away material from a building site. I especially like how the text refers to organizing scraps to be used again to reinforce a message of recycling. Plenty of onomatopoeia is included along the eye-catching illustrations making this one fun story.
Buy It from Amazon Buy it from Bookshop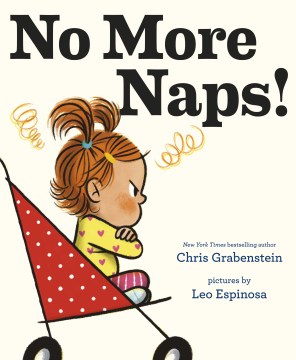 No More Naps by Chris Grabenstein; illustrated by Leo Espinosa, 2020
When Annalise Devin McFleece refuses to nap, her father strolls her through a city attempting to lull her to sleep. A man sitting on a park bench offers to take her nap for her and suddenly all of the townspeople begin to snooze. In a comical twist, Annalise soon discovers that all of the naps are taken and she can no longer sleep herself. With a sweet and satisfying ending, attention-grabbing text, and bold artwork, this humorous story is one that both adults and children will relate to and want to revisit often.
Buy It from Amazon Buy it from Bookshop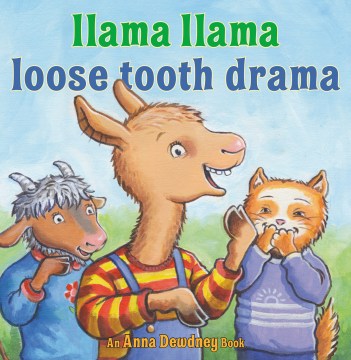 Llama Llama Loose Tooth Drama by Anna Dewdney; illustrated by J.T. Morrow, 2020
Many children can't wait for their first loose tooth and now they can share this exciting experience with a beloved character. Little Llama feels a wiggly tooth and is elated, but also a little nervous. The rolling rhymes and charming illustrations that make this series a New York Times best seller are front and center reassuring children of this important milestone.
Buy It from Amazon Buy it from Bookshop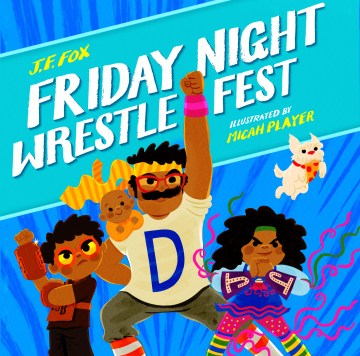 Friday Night Wrestle Fest by J.F. Fox; illustrated by Micah Player, 2020
Get your over-the-top-announcer voice ready because your kids are going to ask you to read this hilarious story again and again. It's Friday night and after a pizza feast, a family prepares for their weekly tradition of battling to bedtime. With comical wrestling names, each family member has their unique moves that are cleverly captured by vibrant illustrations that are full of action. Bursting with family fun, this book is a real winner!
Buy It from Amazon Buy it from Bookshop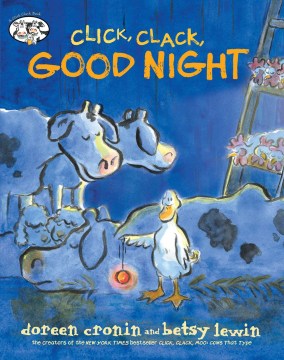 Click, Clack, Good Night by Doreen Cronin; illustrated by Betsy Lewin, 2020
The farmyard gang from Click, Clack Moo is back together for a nighttime adventure. It's bedtime on the farm and all of the animals are settling down for a snooze except for Duck. Wide awake, he tries several remedies until in a comical ending, he finds the perfect place to sleep. Fans of this best-selling series will be ecstatic to get their hands on this amusing bedtime story.
Buy It from Amazon Buy it from Bookshop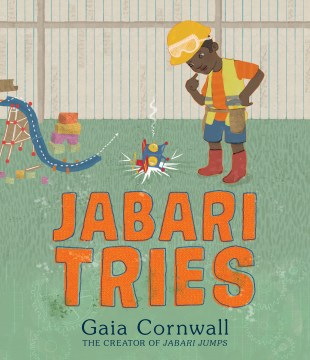 Jabari Tries by Gaia Cornwall, 2020
The courageous character from Jabari Jumps returns with another standout story. Jabari is excited to build a flying machine until each design fails. As his frustration grows, his father helps him overcome his irritation and learn to persevere. Jabari takes on his little sister as a partner and together they are able to reach their goal. From the beautiful collage-style illustrations to overcoming big emotions and a positive sibling relationship, there is a lot to love about this sweet story!
Buy It from Amazon Buy it from Bookshop
Dozens of Doughnuts by Carrie Finison; illustrated by Brianne Farley, 2020
LouAnn is a bear who is preparing for winter with one last batch of delicious doughnuts. Just as she is about to enjoy the first bite, a hungry neighbor appears and she happily shares her sweet treat. When a second neighbor comes knocking, she whips up another batch that is eaten by even more ravenous friends. LouAnn kindly serves each guest until her cupboard is bare and she throws a fit. The other animals return with apologies and supplies to pamper LouAnn and bake her a treat: her very own dougnuts, which of course she shares.
Oh, how I love this new book! With its effortless rhymes, comical storyline, and positive messaging, this is an outstanding read aloud!
Buy It from Amazon Buy it from Bookshop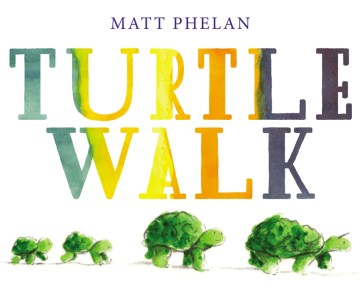 Turtle Walk by Matt Phelan, 2020
This is a sensational story of a family of turtles who emerge on a radiant spring day and begin a trek that crosses through the seasons until they finally reach their destination. The perfectly satisfying ending will have readers smiling and cheering for the lovable turtles. With its warm and inviting illustrations that skillfully capture the beauty of each season, this delightful tale is a good choice for comparing and contrasting spring, fall, winter, and summer.
Buy It from Amazon Buy it from Bookshop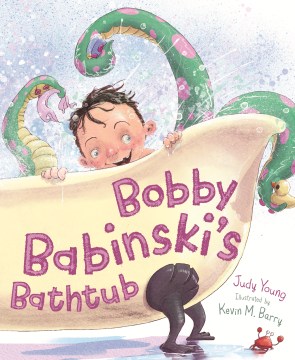 Bobby Babinski's Bathtub by Judy Young; illustrated by Kevin M. Barry, 2020
Bobby Babinski does not care for bath time, but, luckily, his imaginative father has some outlandish ideas to make the experience more enjoyable. The lively illustrations perfectly match the upbeat text making this one engaging read aloud. My five-year-old loves this book so much that she asked for three more readings the first time I shared it with her!
Buy It from Amazon Buy it from Bookshop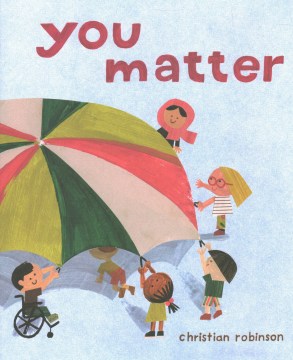 You Matter by Christian Robinson, 2020
Christian Robinson's beautiful signature artwork is combined with poetic text that reassures readers that each of us has value. The wording may be simple, but his poignant message that every living creature has worth could not be more impactful. With just the right amount of humor mixed in, this is a book that will resonate with the youngest listeners to the oldest readers.
Buy It from Amazon Buy it from Bookshop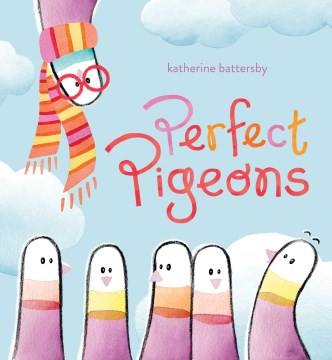 Perfect Pigeons by Katherine Battersby, 2020
I love books that encourage children to embrace their uniqueness and be their best selves and this book does just that in the most charming way!
The book opens with a flock of pigeons reveling in their perfection. As they explain that their flawlessness is based on the fact that they are all the same, observant readers will notice one pigeon that stands out from the crowd. After a series of comical exchanges, the pigeons realize each has his or her own likes and dislikes and it is these differences that make them even more perfect.
With its bright colors and powerful messaging, this is an engaging read aloud that both kids and adults will love.
Buy It from Amazon Buy it from Bookshop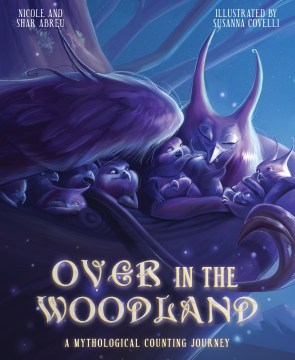 Over in the Woodland: A Mythological Counting Journey by Nocole and Shar Abreu; illustrated by Susanna Covelli, 2020
Lush illustrations capture a myriad of mythological creatures in this stunning bedtime story. Set to the tune of "Over in the Meadow", rolling rhymes follow a family of griffins who check on all of the magical inhabitants of their forest. My children begged to read this story night after night and especially love the backmatter providing a description of each creature. Another clever detail they adore is finding the griffin hidden on every page.
Buy It from Amazon Buy it from Bookshop