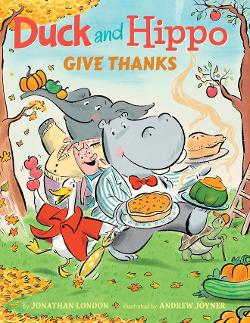 Duck and Hippo Give Thanks by Jonathan London ; illustrated by Andrew Joyner, 2018
(Ages 5 – 10)
Do you prefer a traditional old-fashioned Thanksgiving or are you all about trying new things? In this entertaining new story, opposites attract as two friends attempt to create the perfect Thanksgiving feast.
Hippo loves things just-so and cannot wait to cook conventional dishes for Thanksgiving. His best friend, Duck, on the other hand, is quite free-spirited and is looking forward to making peanut butter and jelly tacos.
With underlying messages of kindness, celebrating differences, and trying new things, you are not going to want to miss this new holiday book!
Thank you to Blue Slip Media for providing me with a free copy. All thoughts and opinions are my own.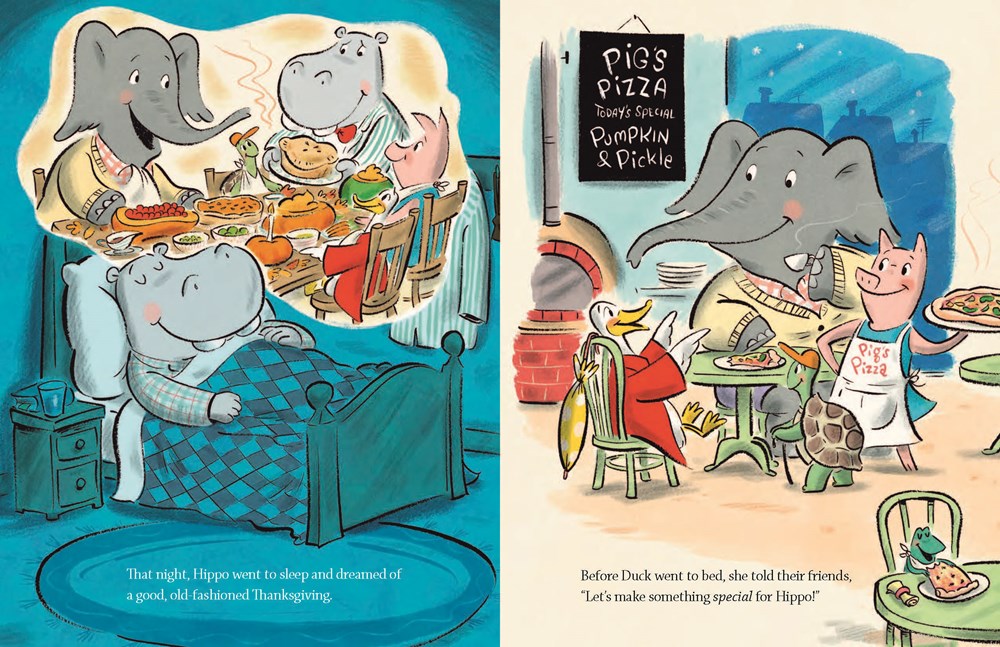 About the Author and Illustrator
Jonathan London is the author of more than one hundred children's books, including the Froggy series, illustrated by Frank Remkiewicz, which has sold more than fifteen million copies. Jonathan lives in Graton, California. Learn more at
www.jonathan-london.net
.
Andrew Joyner is an Australian illustrator and author whose work has been published in more than twenty-five countries. He has created the artwork for many picture books, and he is author and illustrator of a chapter book series about a warthog named Boris. Andrew lives in South Australia. Learn more at
www.andrewjoyner.com.au
.