It's Pride Month and I'm excited to bring you several standout stories that celebrate LGBTQ+ Families and Kids. Included here are engaging tales featuring families with same-sex family members and books embracing children exhibiting gender nonconformity. These affirming books are sure to help some readers feel seen while also aiding in the development of empathy for what others may be feeling or experiencing. While some of the below stories are heartfelt and others humorous, all of them are united in the love and acceptance that radiates from the pages.
*This post contains affiliate links.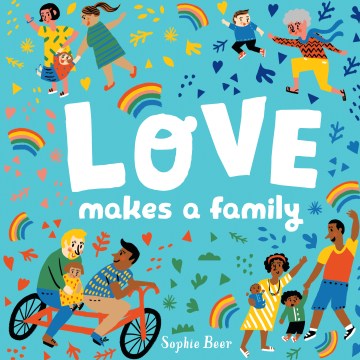 Love Makes a Family by Sophie Beer
Vibrant illustrations fill the pages of this exuberant board book that celebrates all kinds of families. Most notable is that almost half of the pages feature same-sex parents. The refrain of "Love is…." followed by a variety of sweet examples provides a conversation starter for children to share what love looks like in their own families.
A Family is a Family is a Family by Sara O'Leary and Qin Leng is another favorite book celebrating a wide variety of families.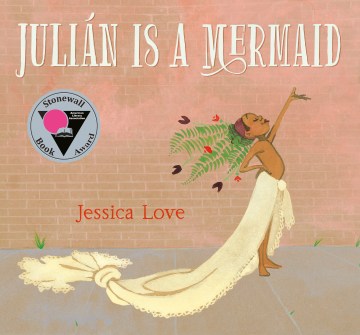 Julián is a Mermaid by Jessica Love
Mesmerized by a group of women dressed as mermaids on the subway, Julián returns home to create his own mermaid costume with items found around the house. When his Abuela discovers his unusual outfit and that he has made a mess, readers expect trouble. In a twist, Abuela lovingly embraces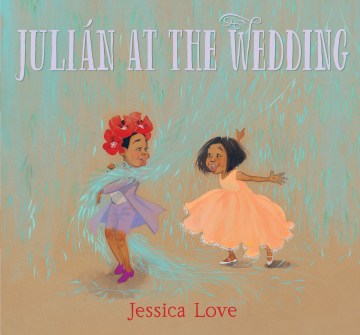 his gender nonconformity by not only helping him complete his look, but also by taking him to a parade featuring an array of undersea creatures. Author Jessica Love's tender tale is further enhanced by wonderfully whimsical illustrations that make this story a real standout.
I also highly recommend the sequel, Julián at the Wedding.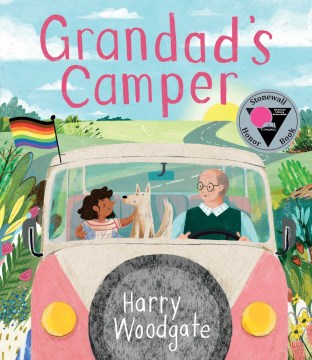 Grandad's Camper by Harry Woodgate
There is so much to love about this sweet intergenerational story! While visiting her grandfather, a young girl learns about the adventures her Grandad and Gramps had traveling the country in their camper. Inspired by these stories, the girl encourages Grandad to fix up the old van as an ode to Gramps while also creating new special memories together.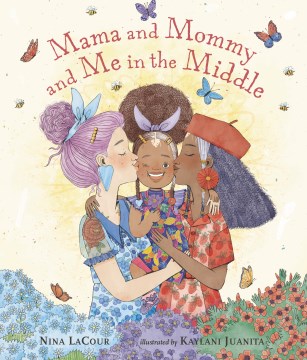 Mama and Mommy and Me in the Middle by Nina LaCour; illustrated by Kaylani Juanita
Love abounds in this beautiful tale of family that follows a little girl as she copes with her feelings of sadness during her mother's week-long absence. Because her struggles with missing her mom are dealt with in such a gentle and reassuring manner, this story is sure to strike a chord with many. Additionally, the delightfully detailed illustrations could not be more wonderfully inclusive or engaging. I especially love how this story captures that special emotion of feeling whole when with family.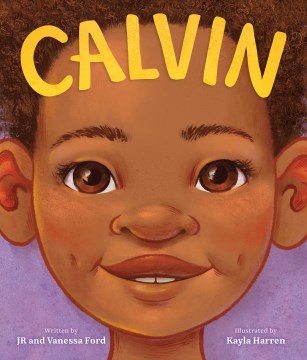 Calvin by JR and Vanessa Ford; illustrated by Kayla Harren
Although Calvin was born a girl, he has always known he was really a boy. Nervous to share his news with his family and later friends at school, Calvin is pleased to be met only with love and acceptance. With thoughtful text and beautifully expressive illustrations, Calvin's story is a wonderful model in compassion.
Inspired by the authors' own transgender child, this book was created to help others learn more about the transgender experience and help children thrive by celebrating who they identify as.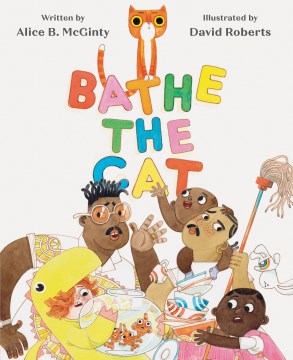 Bathe the Cat by Alice B. McGinty; illustrated by David Roberts
This rollicking, rhyming story stars a family of two dads and their three children attempting to clean the house before Grandma arrives. The only problem is that their feisty feline mixes up the letters of their to-do list creating hysterical chores such as feeding the floor and sweeping the dishes. There is nothing kids love more than an unexpected, silly story and with its bright colors, comical expressive illustrations, and flowing text, this one is a standout!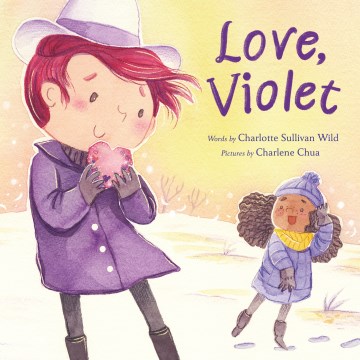 Love, Violet by Charlotte Sullivan Wild
This appealing book captures all the nervousness and excitement of a first crush! Eye-catching illustrations with shades of purple, pink, and yellow follow a young girl named Violet who longs to become closer friends with the exuberant Mira. As Valentine's Day approaches, Violet tries to overcome her shyness and courageously share her feelings with Mira. Sensitive and significant, this joyful read aloud is perfect for any child who has ever been afraid to share their feelings with a special friend.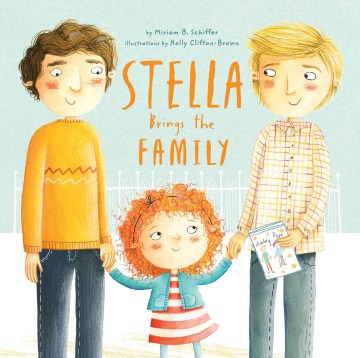 Stella Brings the Family by Miriam B. Schiffer; illustrations by Holly Clifton-Brown
Everyone in Stella's class is looking forward to their Mother's Day celebration except Stella. She has two dads and grows anxious that she will be the only one without a mom at the celebration. When her friends ask who cares for her, gives her kisses, and reads her stories, she realizes she has a wonderful family who loves her. She invites both her dads, grandparents, and aunts and uncles to the celebration to find that other students' families have different makeups as well. This one is sure to help children who may have an untraditional family feel reassured.
Mr. Watson's Chickens by Jarrett Dapier; illustrated by Andrea Tsurumi, 2021
Filled with detailed scenes of chickens performing a variety of humorous tasks, this delightful book is as much fun to look through as it is to read aloud! Mr. Watson may have started off living in his large house with his partner Mr. Nelson and three chickens, but soon those chickens multiply to 456! When Mr. Nelson can't take their hijinks any longer, the men find the chickens another perfect home. This book is absolutely hilarious! The expressive illustrations featuring the chickens running amok are especially laugh-out-loud funny and a joy to pour over!