2019 has been an incredible year for picture books! I was thrilled to see more books celebrating differences and diversity and my family and I relished stories that inspired us, made us laugh, and even some that brought tears to our eyes.
While there are a myriad of amazing books from 2019, the ones that made my list are the stories that stayed with me long after closing the pages. These are the ones with unique, memorable storylines that are also the perfect combination of engaging text and exceptional illustrations.
We hope you enjoy the below books as much as we do! Happy reading!
*This post contains affiliate links. To read my full disclosure CLICK HERE.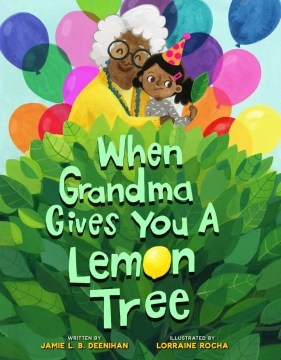 When Grandma Gives You a Lemon Tree by Jamie L. B. Deenihan; illustrated by Lorraine Rocha
(Ages 4 – 8)
This clever book takes the proverbial phrase, "When life gives you lemons, make lemonade!" and incorporates it into a child-friendly story teaching resilience and self-reliance.⠀⠀⠀⠀⠀⠀⠀⠀
When a little girl receives a lemon tree for her birthday, she is initially disappointed that she didn't get the robot dog, computer, or remote-control car she was hoping for. The plucky protagonist doesn't let it get her down, however, and proceeds to tell readers how to care for the lemon tree. Once it produces lemons, she uses them to make and sell lemonade. She takes her earnings to the store to buy all of the original gifts she wanted, but when she gets there, she notices something even better that will benefit her entire neighborhood.⠀⠀⠀⠀⠀⠀⠀
This outstanding book uses humorous text and illustrations to engage children and then effortlessly weaves in themes of hard work, patience, and community without being overly didactic. It even includes a lemonade recipe to inspire future entrepreneurs!
The Good Egg by Jory John; illustrated by Pete Oswald
(Ages 4 and up)
An adorable egg strives to be perfect and helpful in every way despite his crate mates who are quite naughty. When the pressure of being the good egg causes him to literally crack up, he realizes he needs a little self-care. This amusing book is an excellent reminder that no one is perfect and they shouldn't have to be!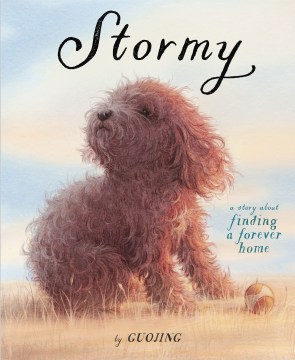 Stormy by Guojing
(Ages 4 and up)
Using only beautifully detailed illustrations, Stormy shares the tender story of a stray dog finding a home. Scared and alone in a park, a small pup is gently approached by a caring woman. While the dog is hesitant to come too near the stranger, she patiently returns day after day trying to gain the dog's trust. During a big storm, the two find an emotional connection and a new friendship is forged.
Guojing's skillful storytelling through evocative, dramatic illustrations is nothing short of remarkable. I dare you to read this phenomenal book and not fall in love with Stormy.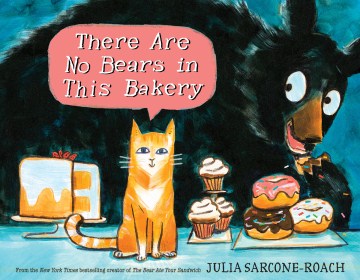 There Are No Bears in This Bakery by Julia Sarcone-Roach
(Ages 4 – 8)
This witty tale about an orange cat named Muffin who watches over a bakery could not be more charming! While perusing the outside of the bakery one night, Muffin hears strange sounds coming from the backroom and discovers a surprise visitor.
The teacher in me loves the descriptive language and the skillful use of onomatopoeia and similes in this book, so I was thrilled when my children asked to read it again and again. They were immediately drawn in by the engaging illustrations and adored the comical ending. This entertaining read aloud is sure to be a hit in both classrooms and homes.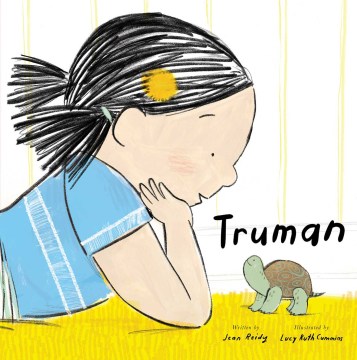 Truman by Jean Reidy; illustrated by Lucy Ruth Cummins
(Ages 4 – 8)
Truman is a pet turtle who lives a quiet life with his owner Sarah until the day she starts school and he begins to see everything differently. When he grows impatient of waiting for Sarah to return, he bravely journeys through the apartment discovering that every- day items now seem extraordinary.
The attention-grabbing text seamlessly introduces children to rich vocabulary while the charming illustrations expertly display Truman's courageous character. This is such a delightful book that should not be missed.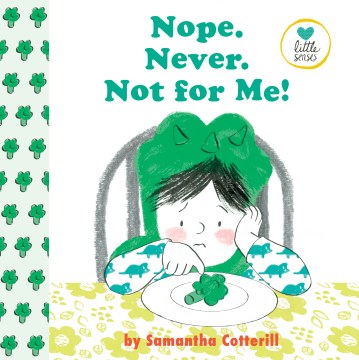 Nope. Never. Not for Me! (Little Senses series) By Samantha Cotterill
(Ages 2 – 6)
This is my new favorite book for picky eaters! When a dinosaur loving child refuses to eat broccoli, her mom suggests they are dinosaur trees and convinces her to take a small bite. The girl is disappointed that she doesn't like it, but her mom congratulates her on being a "Try"ceratops. With her newfound confidence, she tries more food and creates a collage of the ones she likes and doesn't like.
Filled with droll details, a positive message about trying new things, and humorous, action-packed artwork, this relatable story is a wonderful read aloud for young children!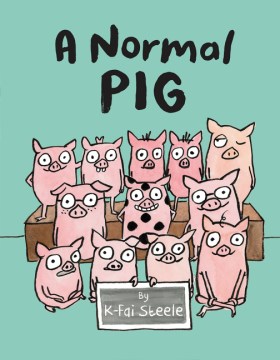 A Normal Pig by K-Fai Steele
(Ages 4 – 8)
Pip feels like a normal pig until a new pig comes to school and makes her question the things she likes. Her observant mother notices something is wrong and takes Pip to the city where she discovers the splendor of diversity. Upon returning to school, Pip has gained a new perspective and confidence to embrace the things she enjoys.
This brilliant story takes a realistic scenario and helps reinforce in children the importance of celebrating differences and individuality. This is one that is sure to spark several important discussions about anti-bullying.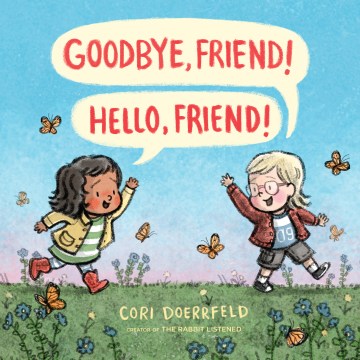 Goodbye, Friend! Hello, Friend! by Cori Doerrfeld
(Ages 4 – 8)
Let's face it, transitions are hard. It is tough to leave something familiar and enter the unknown. Goodbye, Friend! Hello, Friend!! Is a phenomenal new book that teaches resilience and helps children better cope with change by learning to look forward to what lies ahead.
This is particularly perfect for reading to a child who is getting ready to start school or preparing for a move, but because the book tackles so many common occurrences of childhood, it is a wonderful choice to share with any child.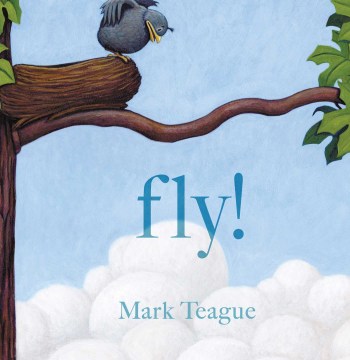 Fly by Mark Teague
(Ages 3 – 8)
No words are needed to understand the hilarious conversation between a mother bird and her baby in Mark Teague's new book, Fly. When a mama robin encourages her little one to fly on his own, the hatchling comes up with several comical alternatives. This wordless wonder made both my children and me laugh at the comical interaction between parent and child and the sweet ending always resulted in a warm embrace.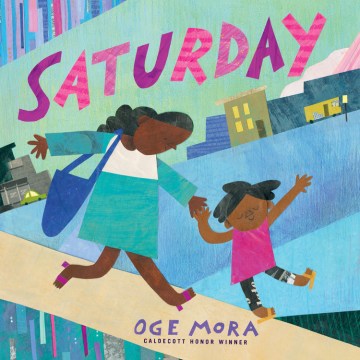 Saturday by Oge Mora
(Ages 4 – 8)
Caldecott Honor Winner, Oge Mora, is back with another outstanding book filled with gorgeous collage-style illustrations and a heartwarming storyline.
Ava's mother works hard all week and Saturday is the one day they have to spend together. This Saturday, Ava and her mom are looking forward to their typical weekend routine, but are met with difficulties at every turn. With each mishap, Ava's mother reassures her that the day will still be special. When Ava's mother realizes that she has forgotten the tickets to a puppet show, however, she is the one who melts down. Ava in return gathers the strength to cheer her mom up and they return home to have one last adventure of the day.
With stunning artwork and themes of family and resilience, there is so much to love about this remarkable story!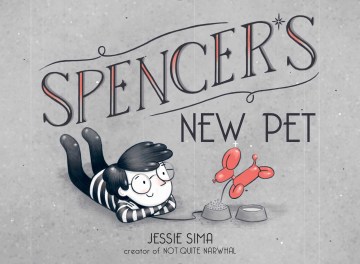 Spencer's New Pet by Jessie Sima
(Ages 4 – 8)
Framed as a silent movie, Spencer's New Pet is told simply through the engaging illustrations that highlight the love between a boy and his dog. The pet just happens to be a balloon animal! Highly imaginative and with just the right amount of humor, this quirky book is tons of fun and the surprise ending will blow you away!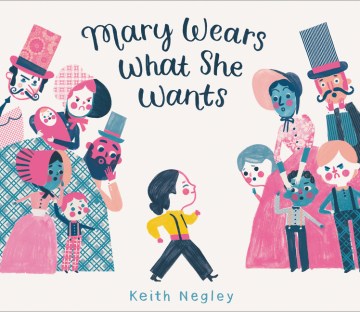 Mary Wears What She Wants by Keith Negley
(Ages 4 and up)
My children were shocked when I told them there was a time when girls were not allowed to wear pants. Luckily this is no longer the case thanks to strong women like Mary Edwards Walker who helped challenge social norms.
Mary Wears What She Wants shares the story of a young Mary who stunned society by trading in her uncomfortable dress for a pair of pants. Despite the jeers from the townspeople, she continued to wear what she liked paving the way for other girls to have a choice in their own clothing.
From the powerful messaging down to the tiniest of details in the illustrations, I adore everything about this book! An author's note gives additional information about Mary.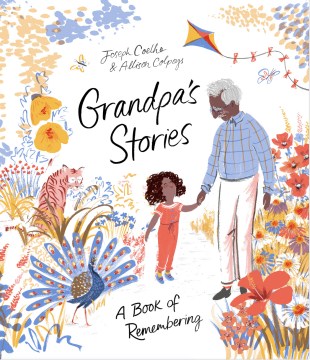 Grandpa's Stories: A Book of Remembering by Joseph Coelho and Allison Colpays
(Ages 4 and up)
Heartwarming and heartbreaking at the same time, this is a beautiful story of the love between a grandparent and grandchild. Whimsical illustrations and touching text follow a girl and her grandfather through the seasons as they explore, play, and create together. In winter, the grandfather shares stories of his youth until the day he passes away. Left on his chair is a notebook for the girl and she honors him by recording their memories together.⠀⠀⠀⠀⠀⠀⠀⠀
Even though I cried each time I read this story, the colorful illustrations and hopeful ending add an uplifting element to the book providing a feeling of reassurance during a time of loss.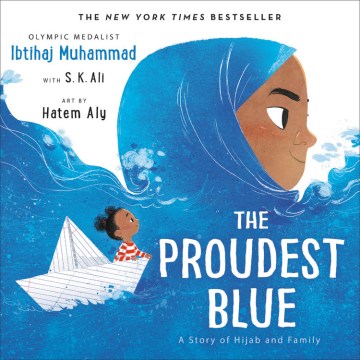 The Proudest Blue: A Story of Hijab and Family by Ibtihaj Muhammad; illustrated by Hatem Aly
(Ages 5 and up)
Faizah could not be prouder of her sister as she wears her beautiful new hijab on the first day of school. She begins to doubt herself, however, when her sister faces unkind comments from other students. This book uses lyrical language and gorgeous illustrations to expertly weave in themes of family, acceptance, fostering empathy, and finding inner confidence making it a real standout.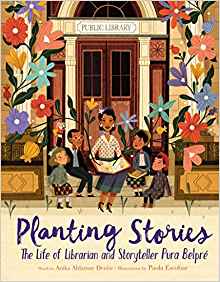 Planting Stories: The Life of Librarian and Storyteller Pura Belpré by Anika Aldamuy Denise; illustrations by Paola Escobar
(Ages 5 and up)
This picture book biography shares the inspiring story Pura Belpré who enriched children's literature with her enchanting Puerto Rican folktales. She was a pioneer, creating the first mainstream Latinx storybooks in America.⠀⠀⠀⠀⠀⠀⠀⠀⠀
Her dream of planting seeds of stories across the United States is beautifully embodied by the rich illustrations adorned with flowers. The vivid pictures paired with the engaging text that effortlessly weaves in Spanish vocabulary bring Pura's story to life for a new generation of readers.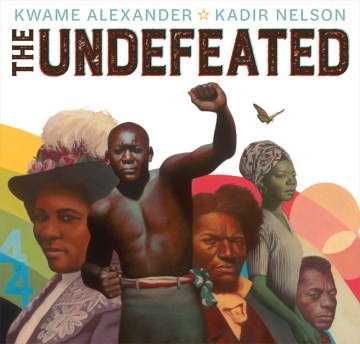 The Undefeated by Kwame Alexander; illustrated by Kadir Nelson
(Ages 6 and up)
You know those books that reach inside you and touch your soul and never let go? That is how I feel about The Undefeated. Kwame Alexander's powerful words are heartbreaking, hopeful, and inspiring. They are perfectly complemented by Kadir Nelson's stunning illustrations that eloquently display historical figures and events.
This book is an excellent reminder of why we need to celebrate diversity and the terrible atrocities that can arise from prejudice. This is a must read that I cannot recommend highly enough.
Looking for more great books? Check out the books my kids could not get enough of this year!