I shared my favorite picture books of 2019 in my best books list, but today I'm sharing the stories my KIDS thought were the best books. These are the ones that left them giggling and begging to read again and again. Luckily, I enjoyed them too and was only happy to oblige with multiple rereadings.
With tons of kid appeal, you won't want to miss the below books.
*This post contains affiliate links. To read my full disclosure CLICK HERE.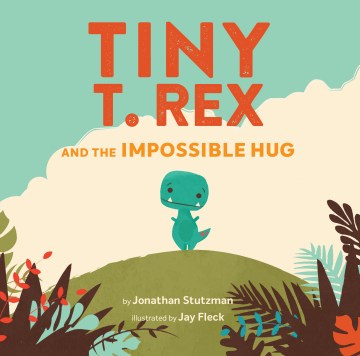 Tiny T. Rex and the Impossible Hug by Jonathan Stutzman; illustrated by Jay Fleck
(Ages 3 – 6)
How adorable is this title and cover? It perfectly encapsulates the cuteness of this charming story about a little dinosaur who wants to cheer up his friend with a hug despite his small arms.⠀⠀⠀⠀⠀⠀⠀⠀⠀⠀⠀⠀⠀⠀⠀⠀⠀⠀
Both of my children love this book and particularly enjoyed trying to give tiny hugs after reading. It is a wonderful read aloud for storytime, but it is particularly nice to read while cuddling with a loved one!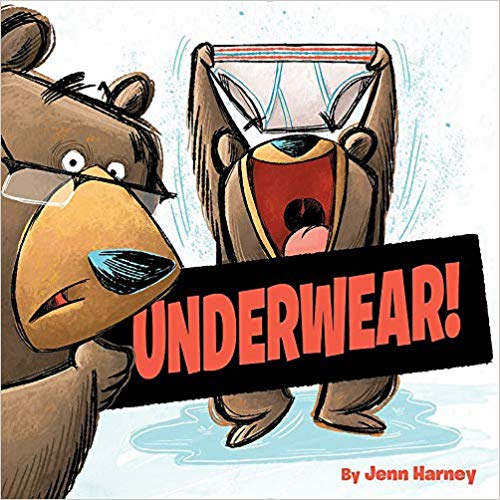 Underwear by Jenn Harney
(Ages 2 – 6)
Just the word "underwear" is usually enough to make kids laugh, so you know an entire book about the subject is going to be a hit.
This comical story stars a mischievous little bear who attempts to avoid bedtime with some amusing word play. Rolling rhymes and energetic illustrations make this one fun bedtime story!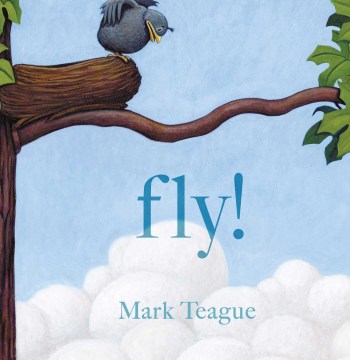 Fly by Mark Teague
(Ages 3 – 8)
No words are needed to understand the hilarious conversation between a mother bird and her baby in Mark Teague's new book, Fly. When a mama robin encourages her little one to fly on his own, the hatchling comes up with several funny alternatives. This wordless wonder made both my children and me laugh at the relatable interaction between parent and child and the sweet ending always resulted in a warm embrace.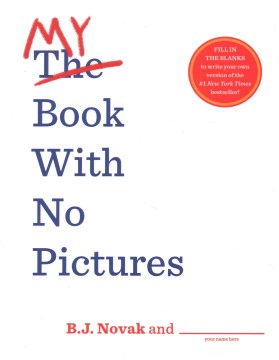 My Book With No Pictures by B.J. Novak
(Ages 4 and up)
The Book With No Pictures by B.J. Novak is top on my list for all-time favorite funny picture books and now there is a new interactive version that lets kids write in their own silly words. Pure genius!
Children can add real or made up words, which made this perfect for both my seven-year-old and four-year-old. They each took turns filling in the blanks and whether it was a mix of letters creating a nonsense word or a zany adjective, we all giggled at the hysterical entries.
I love any story that can make the entire family laugh while also encouraging my children's creativity and writing skills. I cannot recommend this book highly enough!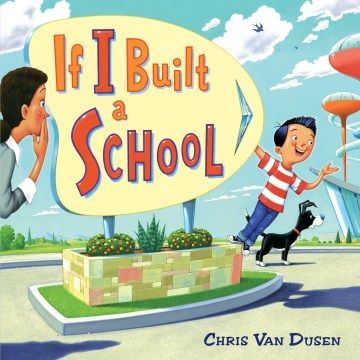 If I Built a School by Chris Van Dusen
(Ages 4 – 10)
If I Built a Car and If I Built a House are two of my son's favorite books, so I had no doubt our family would love If I Built a School and it did not disappoint. Rhyming text and Chris Van Dusen's signature artwork shine in this entertaining school-themed story about a boy who dreams of designing his own school. The vivid illustrations and imaginative storyline inspired my children to get out their markers and create their own idyllic schools.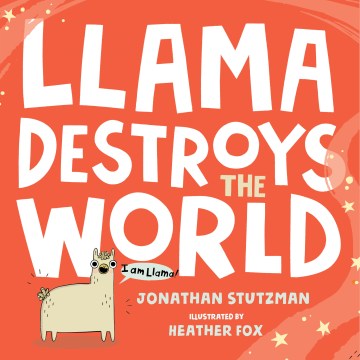 Llama Destroys the World by Jonathan Stutzman; illustrated by Heather Fox
(Ages 4 – 8)
Silliness abounds in this humorous tale of a llama whose overeating causes a domino effect that results in the end of the world. Over-the-top narration is perfectly paired with the playful illustrations. The goofy llama is oddly charming and his limited vocabulary of "I am Llama" and "Dat" just adds to the comedic tone of the story. My son loved impersonating the llama and repeating his tag lines.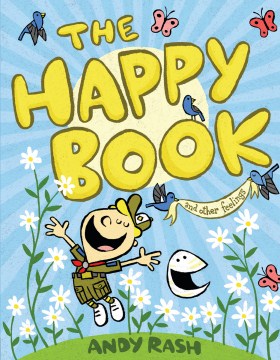 The Happy Book by Andy Rash
(Ages 4 – 8)
Surrounded by sunshine and flowers, Camper and his best friend Clam could not be happier. Clam bakes a cake to celebrate their friendship, but becomes sad when Camper eats the entire thing. Soon the friends travel through a range of emotions represented by different "books".
Bright colors, clever details, and humorous dialogue make this quirky book a winner. While funny, there is also a valuable lesson of sharing one's feelings with others in an honest and constructive manner.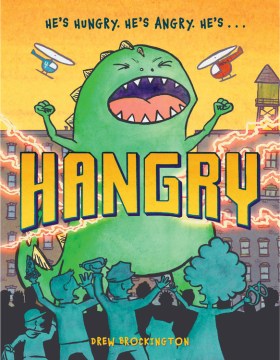 Hangry by Drew Brockington
(Ages 3 – 8)
This is one story that is sure to resonate with children and adults alike! When a young lizard excitedly travels to a big city to enjoy a delicious hot dog, he is disappointed the restaurant he wants to visit is closed. He is hungry and angry and before he knows it, he has transformed into a giant monster who is hangry! This engaging story is as fun to read aloud as it is to listen to. I know one thing for sure; it is way more enjoyable to share a story about a hangry monster than experience it in real life with a toddler!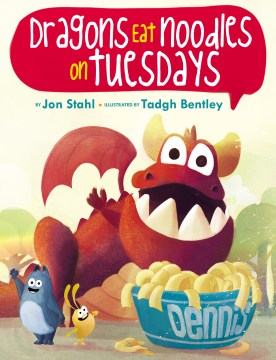 Dragons Eat Noodles on Tuesdays by Jon Stahl; illustrated by Tadgh Bentley
(Ages 4 – 10)
I don't know who loves this book more, my kids or me! When two monsters argue over how to tell a story, their imaginations come to life for one unique tale featuring a hungry dragon and a brave and clever damsel. It is a fantastic story to inspire future writers. Teachers and parents are not going to want to miss this one!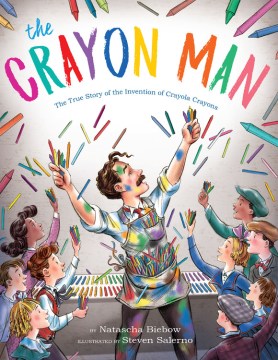 The Crayon Man: The True Story of the Invention of Crayola Crayons by Natascha Biebow; illustrated by Steven Salerno.
(Ages 4 – 10)
The Crayon Man is the true story of the invention of one of our favorite everyday items, Crayola Crayons! Through hard work and persistence, Edwin Binney found a way to bring the beautiful colors of nature into children's hands.
Superbly detailed illustrations capture his journey and the informative text is perfect for sharing with a wide age-range of readers. Additional text boxes provide more scientific descriptions of the process and photographs in the back matter show the method of manufacturing crayons today.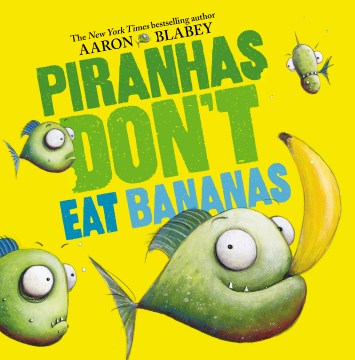 Piranhas Don't Eat Bananas by Aaron Blabey
(Ages 4 – 8)
My kids could not get enough of this hilarious book! While most piranhas are carnivores, Brian prefers fruits and vegetables. He tries to convince the other fish to extend their palettes, but through amusing rhyming text, they counter with funny retorts.
I had so much fun reading this book aloud to my kids using a silly voice and even after the 10thtime hearing it, they still erupted in a fit of giggles.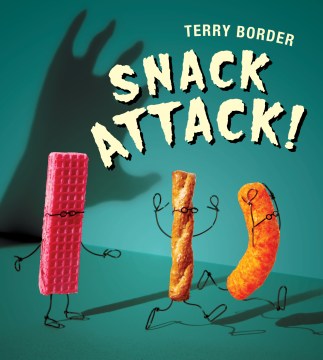 Snack Attack! by Terry Border
(Ages 4 – 8)
This creative book had our entire family laughing out loud. When a cheese doodle, pretzel stick, and a cookie escape from their packages, they fear the monsters known as kids will gobble them up.
Terry Border's illustrations featuring photographs of real food brought to life with bent wire resembling glasses and limbs could not be more humorous and engaging. From cover to cover, we love everything about this book!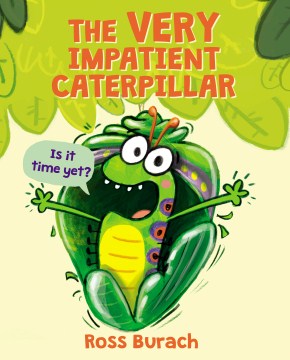 The Very Impatient Caterpillar by Ross Burach
(Ages 4 and up)
Ross Burach cleverly intertwines scientific terms like metamorphosis and chrysalis with a zany story about a caterpillar who seems to know nothing about the magical transformation caterpillars experience.
This humorous read aloud is perfect for a lesson on patience and as an introduction into the life cycle of a butterfly.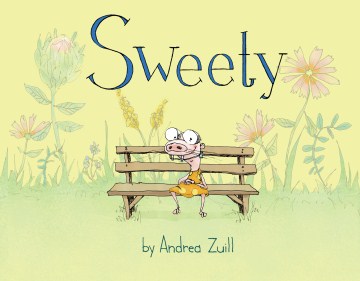 Sweety by Andrea Zuill
(Ages 4 – 8)
My kids and I just adore the exuberant Sweety! Sweety is a naked mole rat whose love for interpretive dance and mushrooms often leaves her feeling like an outsider. With some wise advice from her aunt, Sweety realizes that staying true to herself is the best way to be happy and find like-minded people.
With comical illustrations and a positive message about embracing your quirks, this is an exceptional read aloud.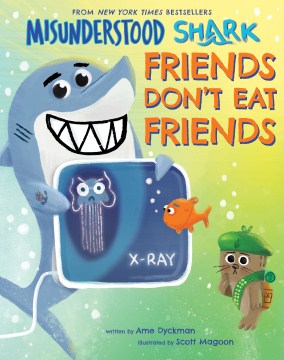 Misunderstood Shark: Friends Don't Eat Friends by Ame Dyckman; illustrated by Scott Magoon
(Ages 5 and up)
This entertaining sequel to Misunderstood Shark picks up right where the first book ends. During an episode of Underwater World, Bob, the jellyfish host is swallowed by his friend, Shark. When Bob is thrown up, a droll argument ensues on whether or not he was eaten on purpose. Colorful, cartoony illustrations draw the reader in to this hilarious story that includes several fun facts about sharks.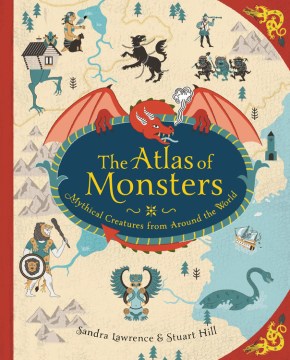 The Atlas of Monsters: Mythical Creatures from Around the World by Sandra Lawrence & Stuart Hill
(Ages 6 and up)
When I was a child, my dad would share books about mythical creatures from around the world with me and I would pour over the illustrations of the strange beings. My son is now having the same experience with The Atlas of Monsters.
The detailed illustrations and short captions feature a myriad of creatures divided by region. Gorgeous maps show the part of the world where the myths and legends originated. This is a book that my son revisits often and the first book he packs when we travel.