Check out the best picture book series for 3 to 6 year-olds. For our purposes we are defining a series as a group of usually three or more books with the same characters.  A series is a great way for children to get interested in reading. Once they fall in love with a character, they usually want to read about that character's many different adventures. Enjoy the books! 
*This post contains affiliate links. To read my full disclosure CLICK HERE.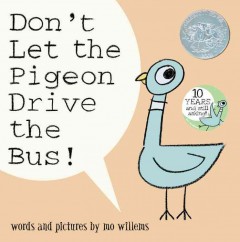 Don't Let the Pigeon Drive the Bus (Pigeon series) by Mo Willems, 2003
This has got to be one of the most popular children's books of all time. I have yet to meet a child who doesn't love the Pigeon books. In this first installment of the popular series, we are introduced to a bus driver who asks the reader to watch his bus for him. Pigeon quickly approaches asking to drive the bus. Children love erupting in a chorus of "No" whenever the pigeon asks to drive the bus. The subsequent books in the series feature Pigeon trying to persuade the reader for new and different things such as staying up late, getting a puppy, avoiding a bath, etc. Each book in the series is frequently checked out of my school library.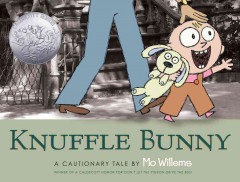 Knuffle Bunny (series) by Mo Willems, 2004
Trixie, a young toddler, loves her stuffed animal, Knuffle Bunny, and is devastated when she accidentally leaves it at a laundry mat. Children always laugh out loud when Trixie shouts nonsense words when trying to explain to her Daddy of Knuffle Bunny's absence. Luckily the family rushes back to find the missing toy. Willems amazing mix of photographs and illustrations won him a Caldecott Honor for best pictures. Children everywhere cannot get enough Knuffle Bunny and enjoy Trixie's journey as she grows up through the series.  These books are a must have.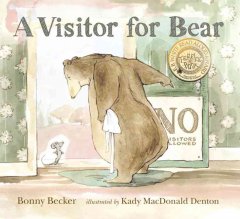 A Visitor for Bear (Bear and Mouse series) by Bonny Becker; illustrated by Kady MacDonald Denton, 2008
A soft water color-palette perfectly captures this unlikely duo's friendship. Bear is as grumpy as they come and relishes in living alone until a cheerful mouse appears on his doorstep starting a series of adorable adventures.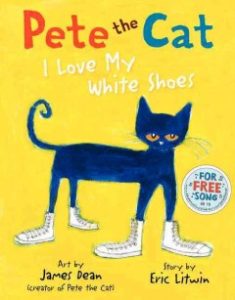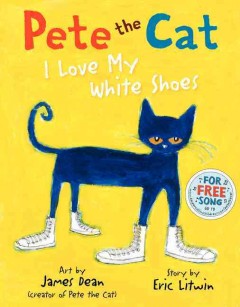 Pete the Cat: I Love My White Shoes (Pete the Cat series) by Eric Litwin; illustrated by James Dean, 2010
Pete the Cat may be one of the most upbeat and positive characters in children's literature. When he steps in blueberries and turns his brand new white shoes blue, does he cry? "Goodness no! He just keeps on walking along singing his song." Pete continues to step in a multitude of things that change the color of his shoes, but he never lets it get him down. This is a great book to reinforce colors, cause and effect, and resilience. Best of all it has a catchy tune. To listen to the song, check out the website at http://www.petethecatbooks.com. Important side note: The original four books in this series were a collaboration between Eric Litwin and James Dean. They have since decided to go their separate ways and James Dean is continuing the series with his wife. Unfortunately, the newer books have lost the charm of the originals. The text does not flow as smoothly and breaks from rhyming part of the time to not at all. I greatly prefer the first few books in this series to the latter.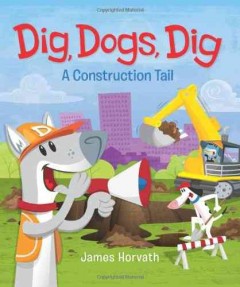 Dig Dogs Dig: a construction tail (series) by James Horvath, 2013
In this fun series, Duke the foreman leads a group of dogs as they perform important construction related duties such as laying a new road, erecting a building, and building a park. In this first installment, the dogs and their pet cat discover a mysterious bone as they work as a team to build a park. There are lots of silly antics along the way making this a fun series for construction lovers. My son could not get enough of these books. We checked out all three books in the series multiple times. The bright colors, cartoony illustrations, and rhyming text makes this a fun read aloud.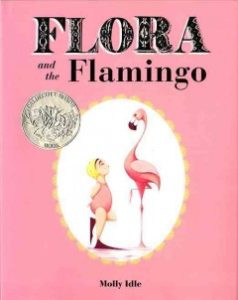 Flora and the Flamingo (Flora books) by Molly Idle, 2013
This wordless picture book follows the graceful Flora as she enters into the beautiful dance of friendship with a flamingo. There are flaps that present a new dance move on several pages making this an enjoyable interactive book that will inspire any dancer to get up and move. Idle won a Caldecott Honor for her beautiful illustrations in this book.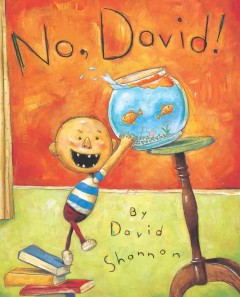 No David! (David series) by David Shannon, 1998
This is one of those series that parents will probably not "get" or particularly like, but kids seem to love it. This is easily one of the most popular series in my school library for Pre-K and Kindergarten students. Children enjoy living vicariously through David as he commits many naughty acts that usually land him in trouble. Poor David wants to do the right thing, but is so easily tempted by the wrong thing. No child can escape giggling on the page that shows David running down the street naked.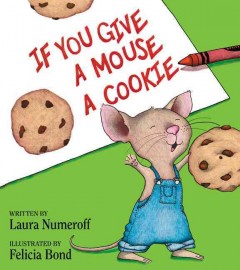 If You Give a Mouse a Cookie (If You Give series) by Laura Numeroff; illustrated by Felicia Bond, 1985
A prime example of a circular story, this book follows the events of a little mouse who is never quite satisfied. He begins by asking a boy for a cookie, but then he needs a glass of milk followed by a straw and so forth. The tale comes full circle when the mouse draws a picture to hang on the refrigerator, which makes him thirsty and needs a glass of milk, which of course leads to another cookie. A silly story that has withstood the test of time.
Each book in this series follows the same format with a new animal. In some of the later books the characters from previous installments make appearances, which usually excites children familiar with the series.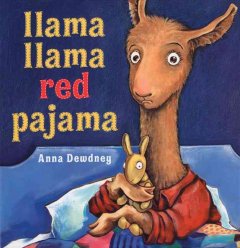 Llama Llama Red Pajama (Llama Llama series) by Anna Dewdney, 2005
I actually didn't love the first book in the series, Llama Llama Red Pajama, because I thought it would make my own son afraid of going to bed, but I absolutely adore every other book in the series. My favorites are Llama Llama Time to Share and Nelly Gnu and Daddy Too. Short rhymes and cute illustrations make this series a classic. There is a picture book series and a board book series for toddlers.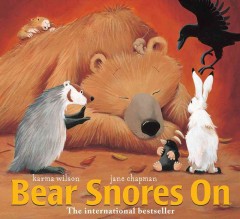 Bear Snores On (Bear series) by Karma Wilson; illustrated by Jane Chapman, 2002
This popular book focuses on a group of animals that seek shelter from a winter storm in a hibernating bear's den. As each new animal enters, they become louder and louder until they eventually wake the bear creating a moment of suspense. There is a happy ending and the combination of rhyming text and adorable illustrations make this a book that begs to be read over and over again. The series follows the animal friends through different adventures during each season. My family loves this series. There is just something sweet about the friendship among the animals and the old-fashioned feel of the book that makes this one of the more popular series read in Pre-Kindergarten and Kindergarten classrooms.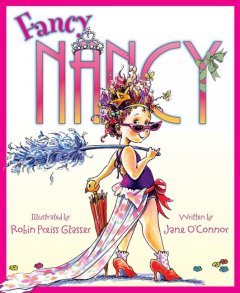 Fancy Nancy (series) by Jane O'Connor; illustrated by Robin Preiss-Glaser, 2006
A lovable fashionista is the star of this series. Nancy loves nothing more than to dress up and surround herself with all things fancy. Her favorite color is fuchsia (a fancy way of saying purple), she wears lace trimmed socks to soccer, and her doll is named Marabelle Lavinia Chandelier. The illustrations are whimsical and the storyline is a wonderful way to introduce new vocabulary (and a little French) to young children. This series is absolute fun for anyone who loves to be fabulous!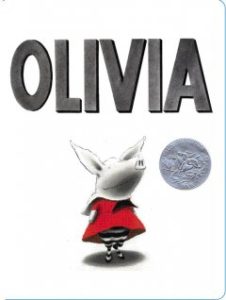 Olivia (Olivia books) by Ian Falconer, 2000
Olivia is an exuberant pig with a big imagination. She means well, but her enthusiasm can get her into trouble at times. Many children will recognize themselves in Olivia and will enjoy Falconer's comical, clever illustrations, which won him a Caldecott Honor.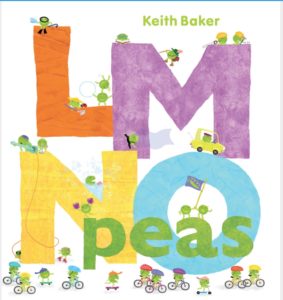 LMNO Peas (Peas series) by Keith Baker, 2010
Each letter is presented with rhyming text and a group of peas performing the actions and occupations mentioned in the text. Keith Baker's series about a group of anthropomorphic peas is a perfect way to introduce letters, numbers, colors, and seasons. The rhyming text gives the stories a nice flow while the beautiful artwork is engaging. These books also lend themselves nicely to multiple readings as my son loves pouring over the pictures and discovering something he hadn't noticed about one of the peas before. This is one of the books that I love to bring to the doctor's office or on an airplane since we can choose to read the book relatively quickly or sit and look through the pictures for a long time. As an added bonus there is a ladybug that appears on each page that is fun to hunt for.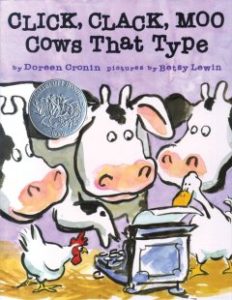 Click Clack Moo: cows that type (Click Clack Moo books) by Doreen Cronin; illustrated by Betsy Lewin, 2000
Poor Farmer Brown has a problem. His cows have found the old typewriter in the barn and are sending him typed letters demanding electric blankets. Despite having to explain to children what a typewriter is, they are going to love this series filled with hilarious farmyard hijinks. Duck in particular is a funny character that gets more and more personality as the series grows.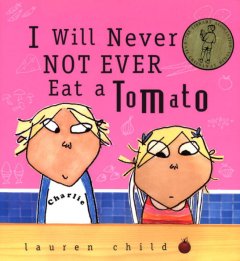 I Will Never Not Ever Eat a Tomato (Charlie and Lola series) by Lauren Child, 2000
Charlie is a patient, kind older brother who teaches his little sister, Lola, the ways of the world. The first book in the series focuses on Charlie helping Lola overcome her pickiness when it comes to food. Charlie pretends each item on her plate is something else in hopes that she will eat. For example, carrots are "twiglets from Jupiter", peas are "green drops from Greenland", and mashed potatoes are "cloud fluff". From trying different foods, to going to school for the first time, and going to bed, the series follows these siblings through many adventures. The books became so popular they inspired a television show.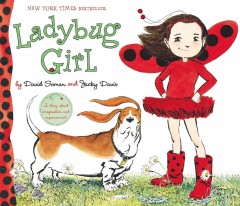 Ladybug Girl (Ladybug Girl series) by David Soman and Jacky Davis, 2008
An exuberant little girl named Lulu loves to play dress and makes up her own adventures with her Basset hound, Bingo. I have to admit that I found it sad that her brother wouldn't play with her and that is why she had to create her own adventures. That being said, this is a great book for celebrating one's imagination and creativity in everyday events. The first book is cute, but I enjoyed the subsequent books in the series even more as Lulu makes friends with other children who like to dress up and create a "Bug Squad".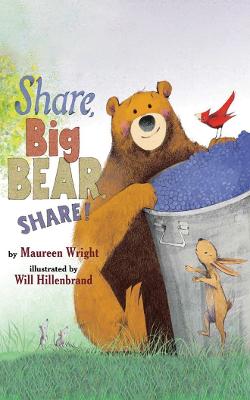 Share, Big Bear Share! (Big Bear series) by Maureen Wright; illustrated by Will Hillenbrand, 2017
This is the latest story in a series about a bear with terrible hearing. When I introduce a series, I usually review the first book, but in this series, I believe each addition has gotten stronger with Share, Big Bear Share! as the best so far. In this installment, Bear has found a large pile of blueberries and is about to dig in when a large tree reminds him, "Share, Big Bear, share!" With each prompting, Bear mishears the tree and performs a comical task. My two-year and four-year old could not get enough of this story and loved participating in the refrain of "Share, Big Bear, share!" and giggled at each misunderstanding. When Bear finally understands the tree he happily shares with his forest friends. "'I like to share.' Big Bear sighed. 'It makes me happy deep inside.' They gobbled berries and giggled with glee beneath the shade of the old oak tree!" The artwork is cheerful and sweet and I love how graciously Bear shares at the end.
Each book in this series has flowing rhymes and takes place in a different season reminiscent of Karma Wilson's Bear series.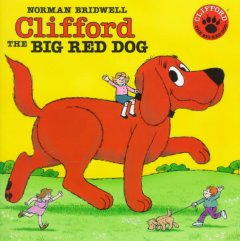 Clifford the Big Red Dog (Clifford series) by Norman Bridwell, 1985
Emily Elizabeth will tell you that having a giant red dog can be difficult at times, but no one is a better dog or friend than her Clifford. This series has countless books and has withstood the test of time. Children today still enjoy the antics of this lovable dog.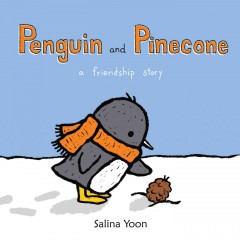 Penguin and Pinecone (Penguin series) by Salina Yoon, 2012
Adorable illustrations and sweet storylines make this a fun series for little readers. In the first installment Penguin finds a pinecone and forms an unlikely friendship. This premise sounds silly, but the story is actually quite touching and leaves you feeling warm and fuzzy inside.
The Pout-Pout Fish (series) by Deborah Diesen, 2008
Fun rhymes follow a grumpy, anxious fish who learns to conquer his fears through various adventures. In this first book, a fish with a perpetual pout has friends who try to cheer him up. All fail except a new fish who kisses him, inspiring him to become a kiss-kiss fish.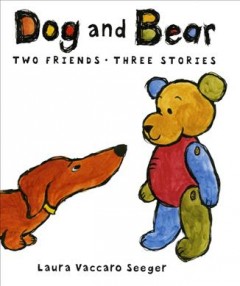 Dog and Bear: two friends, three stories (series) by Laura Vaccaro Seeger, 2007
A sweet story celebrating the friendship between a stuffed bear and a dachshund. This is a great series for beginning readers transitioning to chapter books. Three short chapters are filled with cute stories that will make you smile.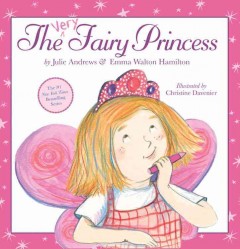 The Very Fairy Princess (series) by Julie Andrews and Emma Walton Hamilton; illustrated by Christine Davenier, 2010
Famous film star, Julie Andrews collaborated with her daughter to create a very engaging series to those children who love all things pink and frilly.  An exuberant little girl loves to pretend she is a fairy princess. She is an upbeat character who simply wants to sparkle and shine in life. Many want-to-be princesses will relate and love this series.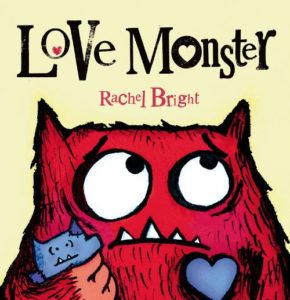 Love Monster (series) by Rachel Bright, 2013
Follow Love Monster through his poignant journey of self-discovery in this attractive, child friendly series. Each installment features our adorable protagonist, Love Monster, facing a challenge that most children will be able to relate to. Meaningful messages concerning acceptance, sharing, and friendship are presented in a child friendly manner and are interlaced with colorful, bold illustrations. This series mainly stands out due to Rachel Bright's ability to create touching stories with engaging pictures and a quiet humor that both adults and children will appreciate.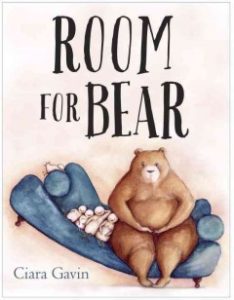 Room for Bear by Ciara Gavin, 2015
Sweet watercolor illustrations showcase a diverse family of ducks and a bear. They are determined to make their unlikely family work by finding a home that will fit all of them. Unfortunately, Bear does not enjoy many of the same comforts the ducks do and vice versa. They eventually compromise creating their own special home filled with friendship and love. The illustrations of bear trying to fit into the ducks' house is comical and the pictures of the ducks are just adorable. This is a sweet series of unlikely friends.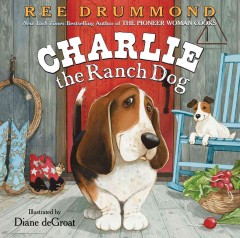 Charlie the Ranch Dog (Charlie series) by Ree Drummond; illustratedby Diane De Groat, 2011
Mostly known as the famous food blogger, The Pioneer Woman, Ree Drummond has created a fun series of an older basset hound, named Charlie who lives on a ranch with a young and spry terrier named Suzie. Charlie narrates the story and comically comments on the events of the day. While Suzie does most of the work on the ranch while Charlie naps, he becomes a hero in the end. A cute story for dog lovers complete with a lasagna recipe from the Pioneer Woman.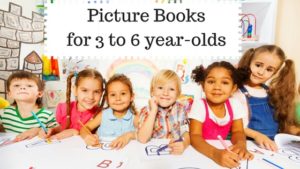 What are some of your children's favorite books?